It's the most wonderful time of the year! You know what that means; family gatherings, delicious meals, festive decor, and gifts galore. While these typically bring tons of joy, they can also cause a lot of stress which is why I'm sharing 6 stress-busting tips for the holidays!
With so much going on, the holiday season can quickly become overwhelming. However, the stress of it all shouldn't bring down your festive spirit. So, how can you ensure a joyful holiday season?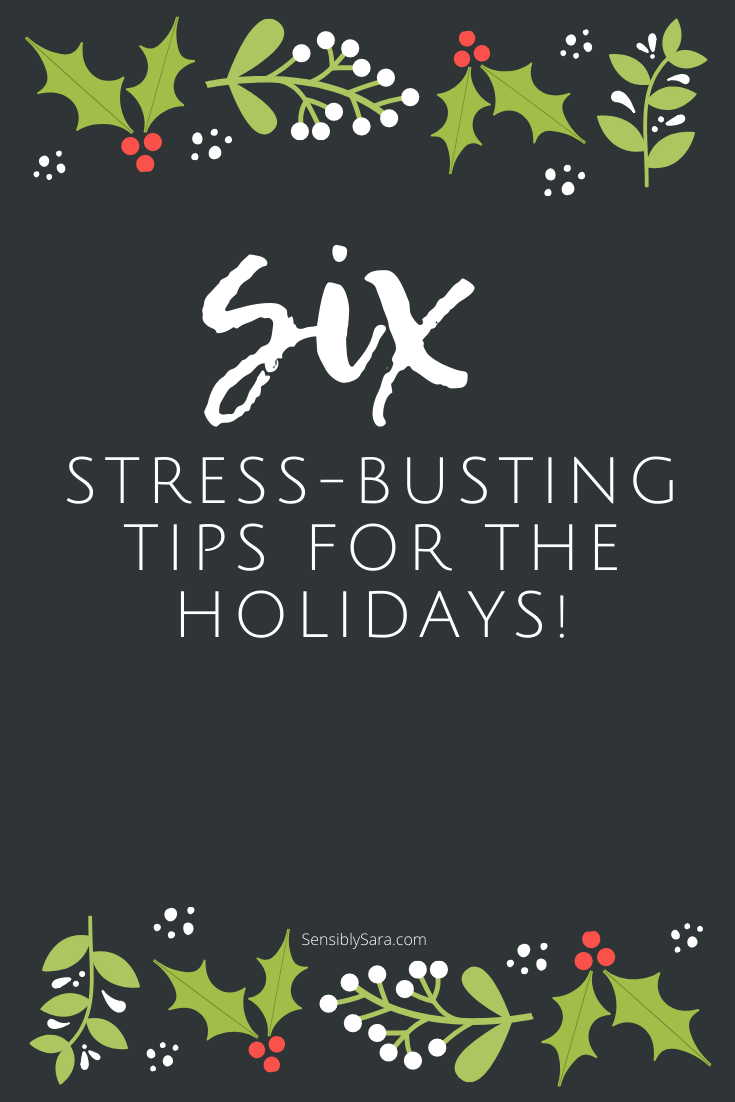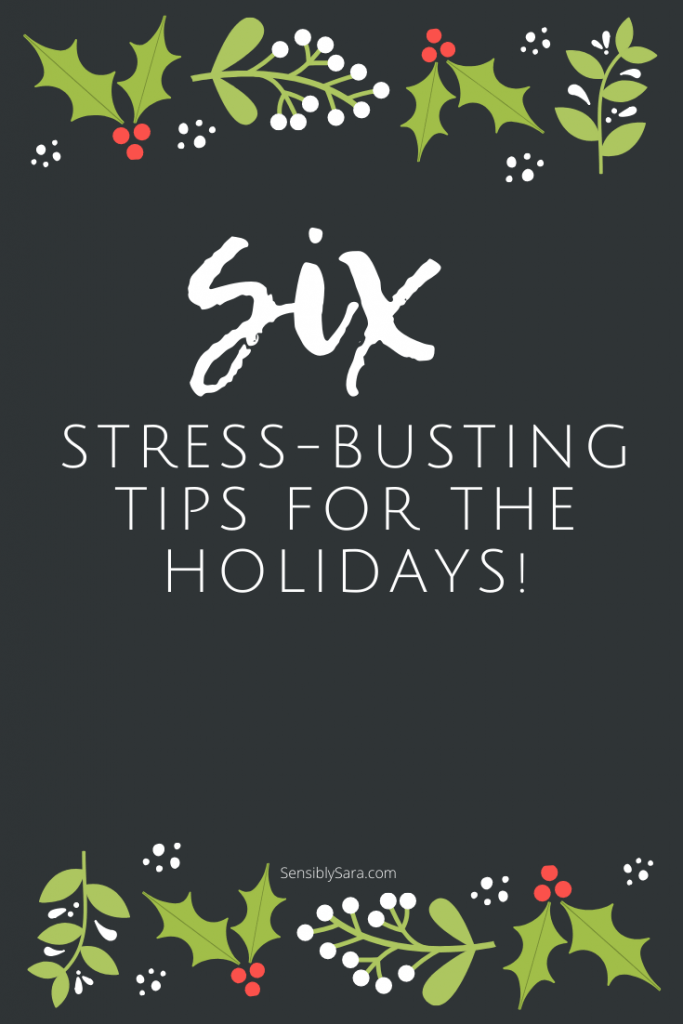 Developing a clear plan and taking care of yourself can help ease some of the stress of the holidays. Here are six stress-busting tips for the holidays – to help you tackle the busy season head-on.
6 Stress-Busting Tips for the Holidays –
1. Make A Plan
Some people plan for the holidays year-round while others save most of the heavy lifting until the last minute. While it may be tempting to put off holiday preparation, procrastinating can lead to greater stress and anxiety later on.
To avoid last-minute scrambling, consider creating a plan. List out all of your responsibilities, and allocate time over a few weeks to accomplish tasks. That way, you won't feel as stressed when the holidays arrive.
More time consuming tasks like buying gifts and planning holiday get-togethers should be spread over several weeks. Based on your lifestyle and schedule, create and follow a plan that grants you enough time to get everything done ahead of time.
2. Set A Budget
As we approach the season of giving, you should also keep tabs on your spending. By creating and sticking to a strict budget, you may save money, reduce stress, and avoid racking up unforeseen debt.
Start by listing out all of your anticipated expenses, such as food, travel, decorations, and gifts. Doing so will give you a general sense of how much you should expect to spend and help you decide how you'd like to allocate your money.
In addition, you should keep track of your spending and subtract each holiday-related purchase from your total budget to ensure you don't overspend. This will help you stay within your means and make any necessary adjustments between categories in real time.
3. Take Care Of Yourself
Heightened feelings of stress and anxiety during the busy season can manifest in symptoms, such as headaches, disrupted sleep, acne, exhaustion, and decreased productivity. Holiday stress can take a toll on your well-being, which is why it's important to prioritize your health.
With so much to do this season, it's no wonder people lose sight of what keeps them feeling healthy and grounded. However, adequate rest, healthy eating, and regular exercise are essential for keeping stress levels under control. No matter how busy you may get, incorporate these healthy habits into your daily routine.
In addition, be sure to also add self-care to your holiday to-do list. Set aside time to rest when you're tired, power down your devices when you're feeling overwhelmed, and indulge in rejuvenating skin care products when you're feeling deflated. Do whatever you need to satisfy your mind, body, and soul.
4. Don't Overschedule Yourself
Between cooking large meals, buying gifts, and gathering with friends and family, you may feel as though there's not enough time to accomplish it all. Truth be told, there probably isn't, but that's okay! The key to preventing stress and burnout is not to overexert yourself.
It's important to determine your priorities and figure out where you should direct your focus. Make sure to prioritize your most important tasks, and don't be afraid to delegate tasks to others so the weight doesn't fall solely on you.
You don't have to attend every holiday gathering. If you're feeling overwhelmed, simply take a step back. It's okay to say no when you're not feeling up to attending an event. If you feel bad about turning down an invitation, send a small gift or card, and consider making plans to catch up once the busy season is over.
5. Get Your Kids Involved
Getting your kids involved in the holiday planning process is not only an effective way to accomplish tasks faster but also to ensure you spend quality time with your loved ones. Recruiting your kids to help out around the house can also give them a greater sense of accomplishment and purpose.
There are many ways you can include your kids in holiday preparation. For instance, you can spend time together making DIY ornaments, decorating the house, or preparing food for larger family get togethers. Having an extra set of hands will help you feel less stressed through the busy season.
You can also instill charitable habits in your children during the holidays. Simply have them pick out a toy or two to give away to a local charity. By doing so, you'll declutter the house and educate them on the value of helping those in the community.
6. Forget Perfection
When you think of the holidays, you probably envision a perfectly set table with gifts wrapped under the tree. The pressure to have the perfect holidays can cause added stress and anxiety. However, you won't be able to fully enjoy the holidays if you're too busy obsessing over perfection.
Successfully navigating the holiday season requires you to set more realistic expectations for yourself. As mentioned previously, making a plan, creating a budget, and tending to your body's needs can all help you see things realistically and feel more grounded through the busy season.
It's also important to give yourself a break when things don't go to plan. Cherish the memories you make, and don't sweat the small stuff. Chances are, your guests won't even notice if something goes awry.
The holidays are a time for joy and celebration, not stress and anxiety. With these stress-busting tips for the holidays, you'll be able to take on the season with ease!