My husband and I recently visited San Angelo, TX as part of a sponsored trip with Texas Travel Talk. When I was looking to book our hotel, I wanted to find a place unique to the town. I'd seen the Old Central Firehouse Bed and Brew on Facebook and I desperately wanted to stay there but they weren't open yet. Just a few days before my husband and I left, the Old Central Firehouse had received their certificate of occupancy and I was able to make arrangements with the owner!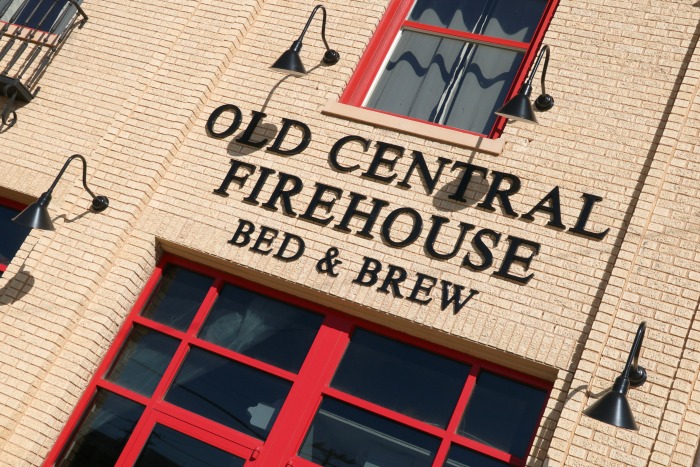 I wanted to stay at the Firehouse because I adore a building with history and the Bed and Brew fit that criteria. But why should YOU stay at the Old Central Firehouse Bed and Brew? Let me tell ya!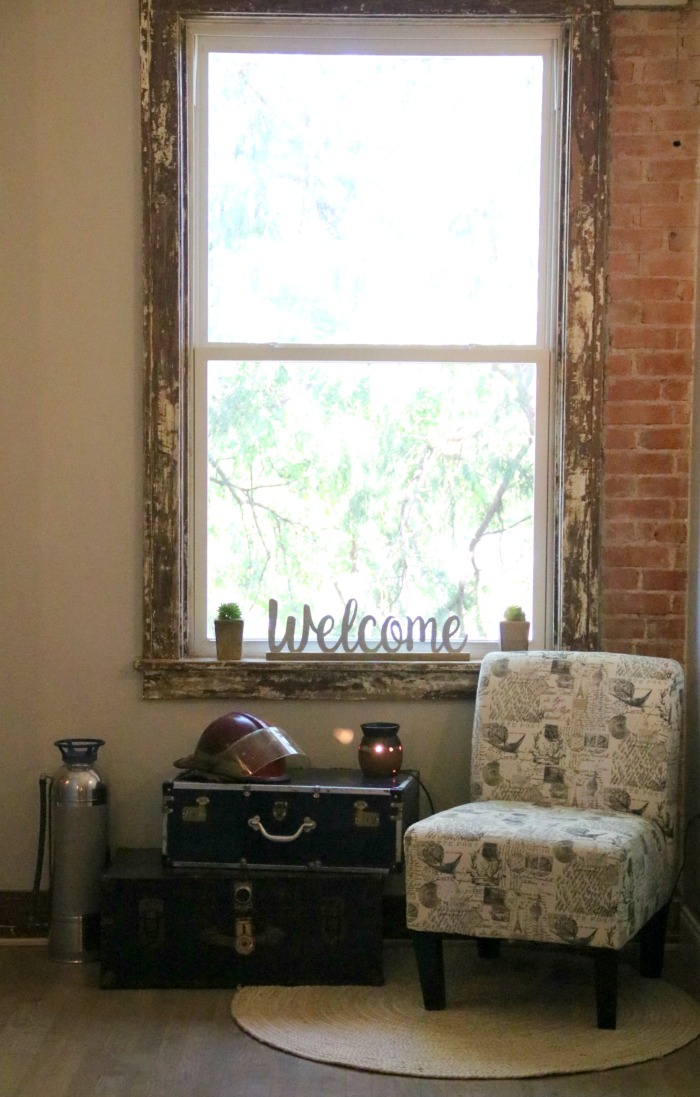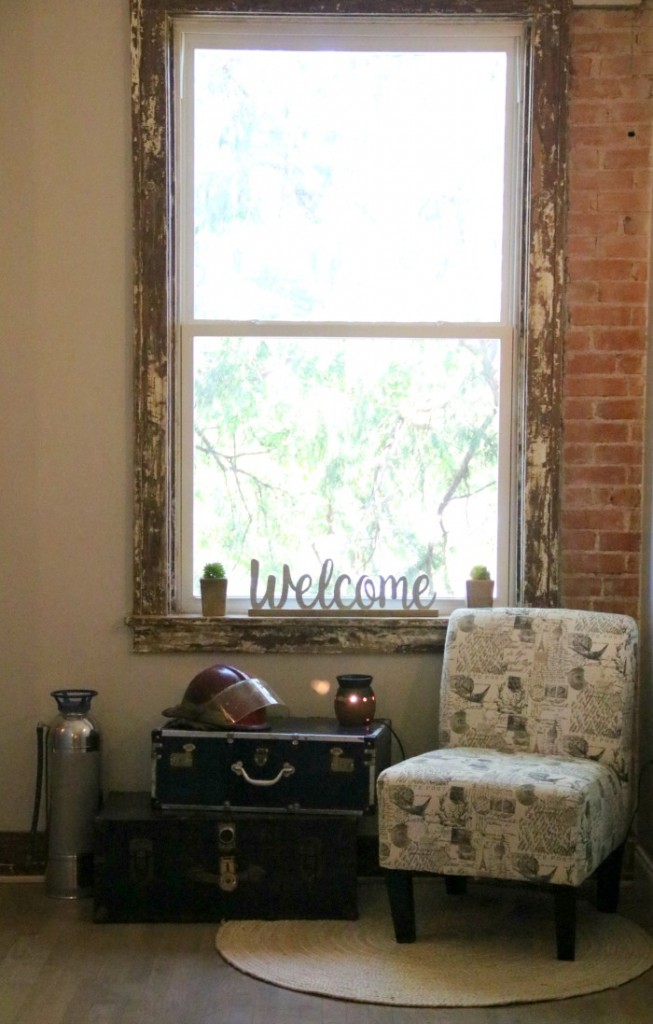 Old Central Firehouse Bed and Brew
Atmosphere – The Firehouse gives off a relaxing vibe and each room contains luxurious surroundings in the form of extremely soft towels, a comfortable bed and a variety of mood lighting. As I walked through the unoccupied rooms, I felt nostalgic. I wanted to walk back in time and see the building as it functioned when it was a firehouse.
Location – Since it's located in the heart of downtown San Angelo, most attractions and restaurants are walking distance from the bed and brew. (If it's the middle of summer, I'd recommend driving so as not to sweat through your shirt during your walk!)
Cost – For only $150 a night, you can have a boutique lodging experience. It's about the same price as a franchised hotel in the same city. However, Old Central Firehouse is closer to downtown and you'll likely have a much friendlier stay.
Complimentary Breakfast – Each morning in the lounge area, you'll find a light, self-serve breakfast including cereal, yogurt, oatmeal, bagels, juice and coffee. The Firehouse owners also offer Happy Hour every afternoon.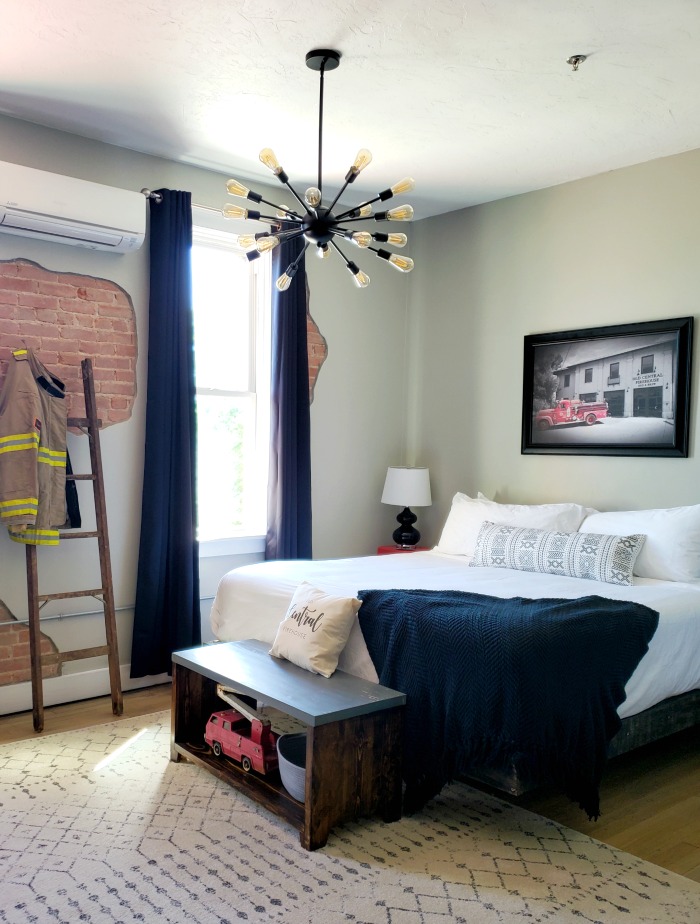 About –
Situated in Downtown San Angelo, Old Central Firehouse was built in 1929. It was one of the first firehouses in San Angelo and remained a firehouse until 1976. This building is beautiful in stature with stunning architecture and was recently renovated into a bed and brew. By adding back the firehouse features, the hope is to renew the charm and the appreciation for this building that once stood as one of the first fire stations in San Angelo.


The Firehouse backs up to the Firefighters Memorial City Park, which is not only beautiful and newly redone, it features a mosaic firetruck and a statue of a firefighter. Old Central Firehouse provides a unique, relaxing get away within walking distance to many of the things that make San Angelo so great.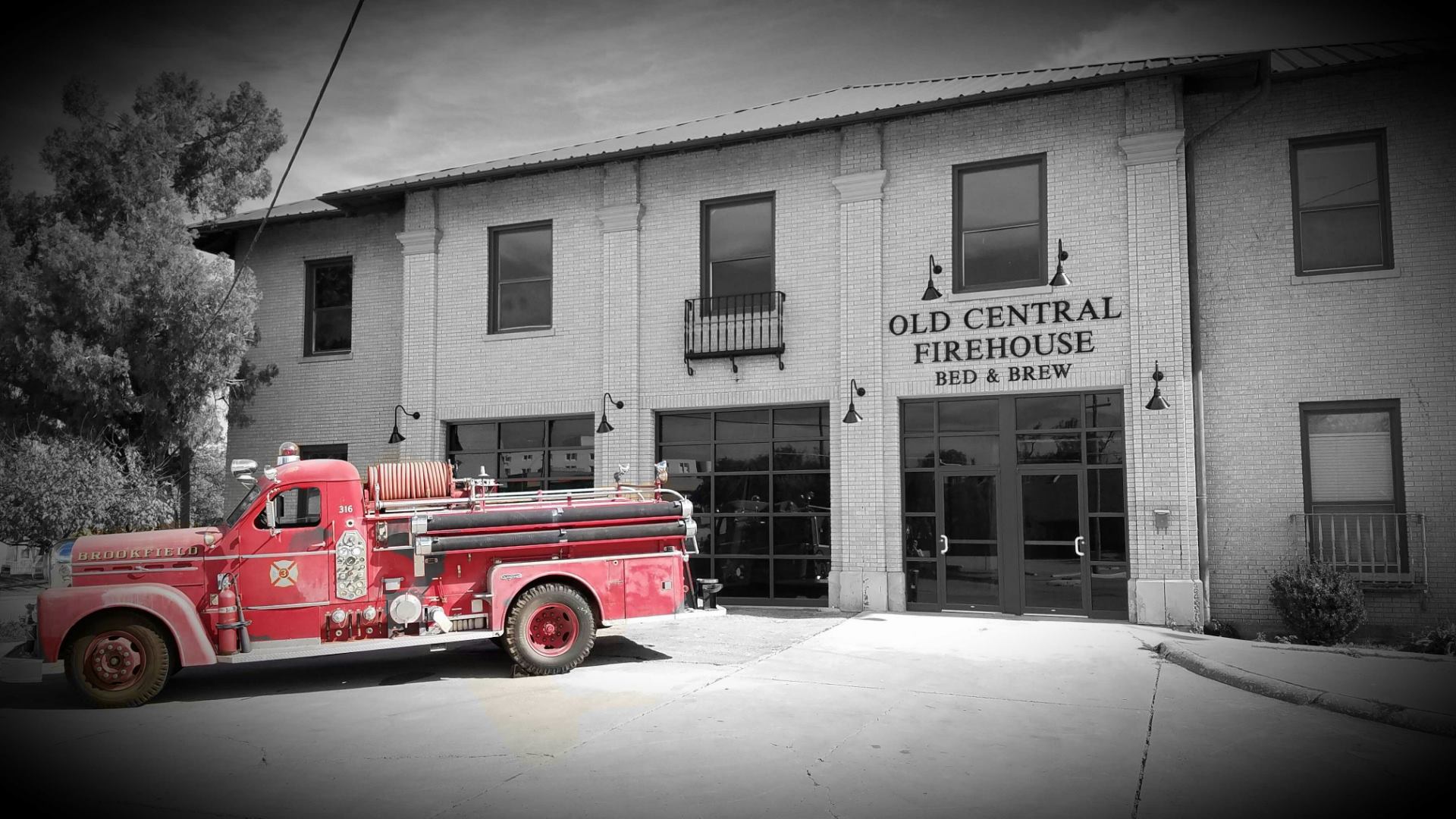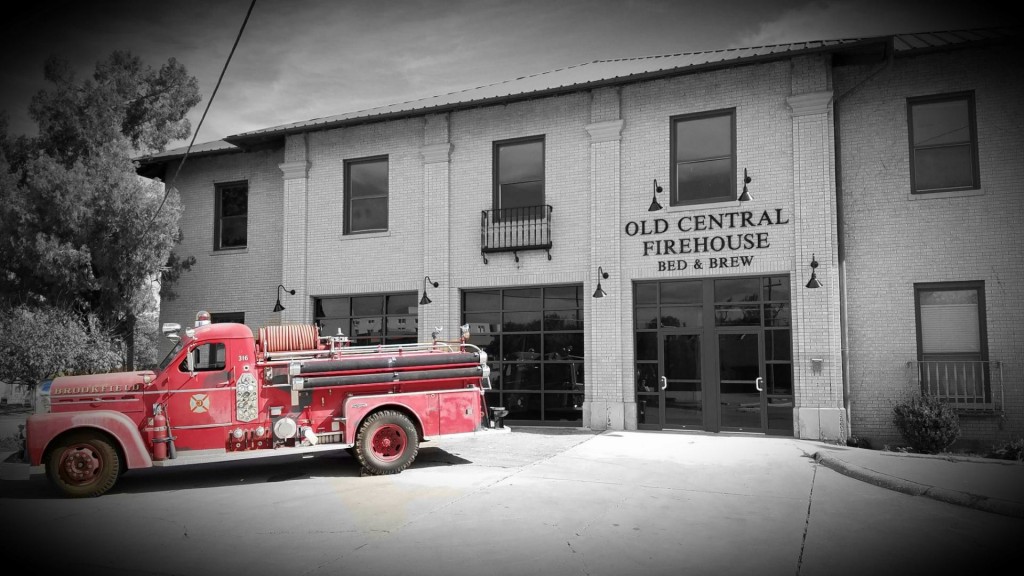 Old Central Firehouse is where elegance and history come together to create an incredibly amazing new lodging experience. It's a no kids or pets bed and brew, though, since it's meant to be a romantic getaway! You'll find the firehouse located at 200 S Magdalen, San Angelo, TX 76903.