San Saba, Texas. Have you heard of this city? Until recently, I had not but I was curious about what I'd find there.
James was off on his own adventure in Florida and Larry had to work, so Colin & I packed up and headed about 2 hours north to explore San Saba for a few days.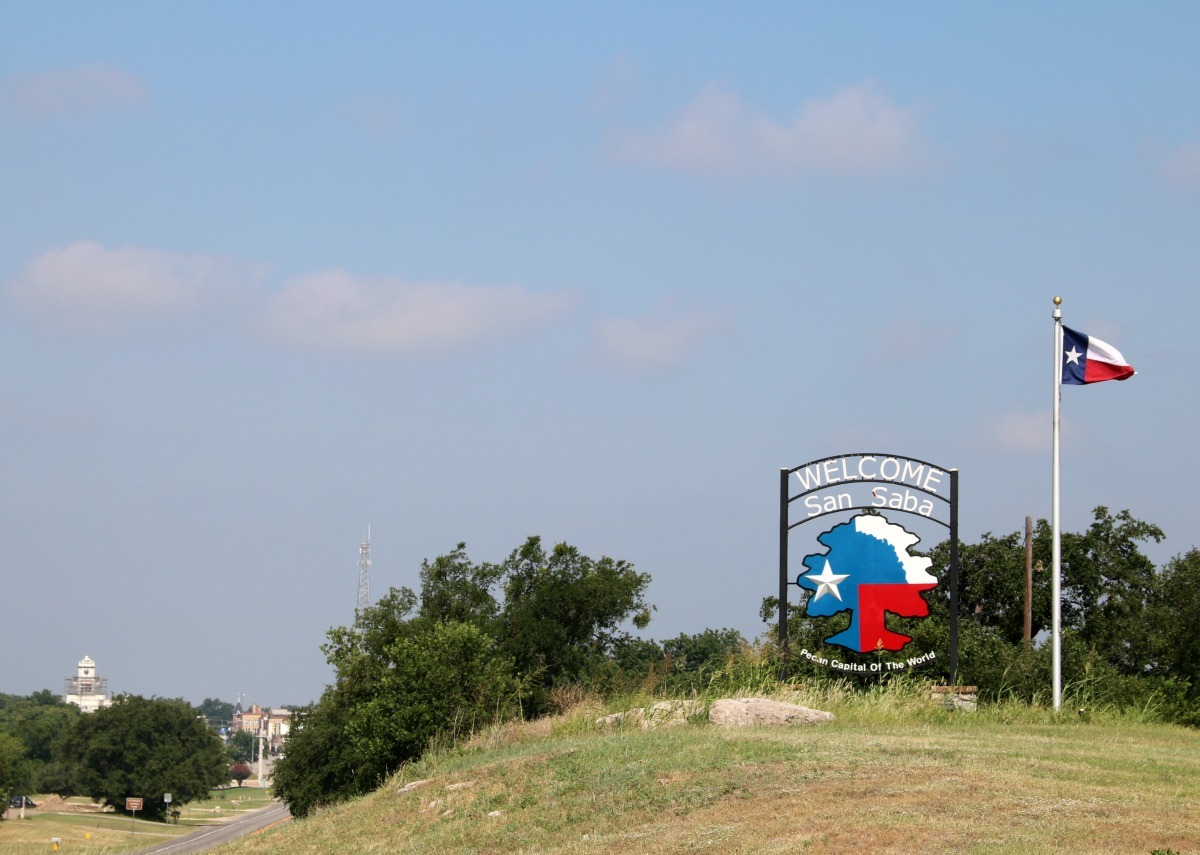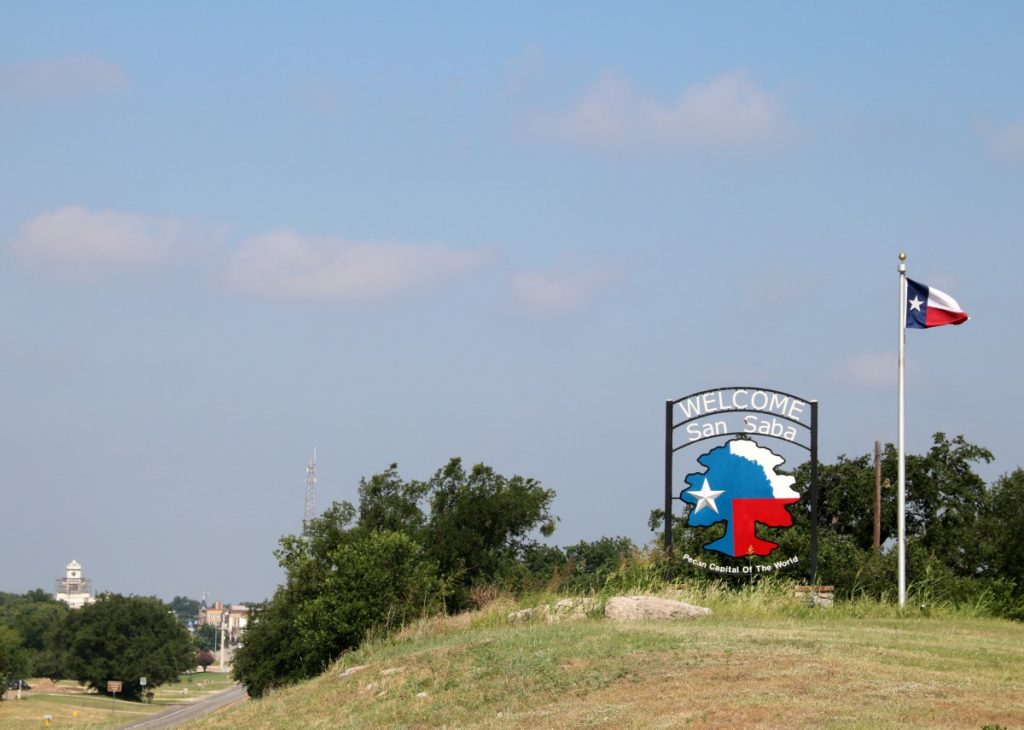 **Full Disclosure: This post is sponsored by Visit San Saba. They sponsored our visit to the area but all opinions are my own.
The town of about 6,000 people is named for it's location on the San Saba River, is located in central Texas and was founded in 1854. How much could there possibly be to do in a town that small?! I wasn't sure but I was ready to find out!
Even though it's small, San Saba had plenty to offer for the two days Colin and I were there. My 'What to Do' list only includes the places we experienced.
What to Do While Visiting San Saba –
Where to Stay:
Dofflemyer Hotel –
The Dofflemyer Hotel is located right in the heart of historic downtown San Saba. Long before it was a hotel, the building was the San Saba National Bank. The luxurious hotel has 5 rooms and 1 suite, all located on the second floor, starting at $139 a night.
Address: 108 S High St.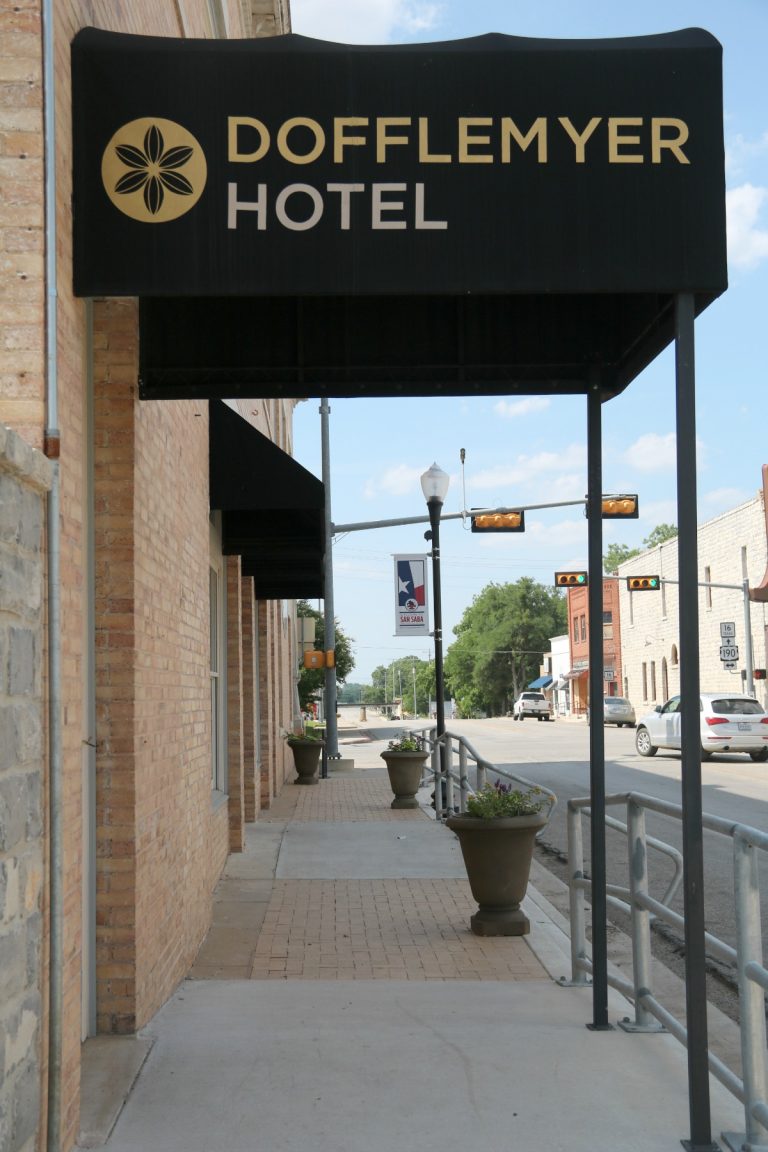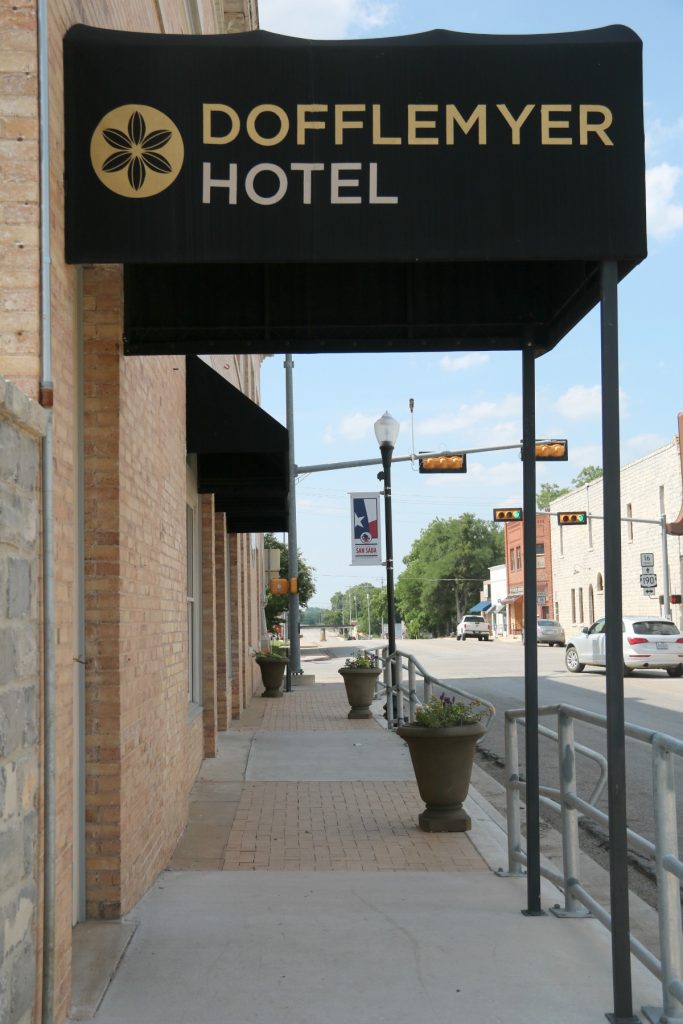 Where to Eat:
Bread to Dough –
I was drawn to this restaurant for a gourmet milkshake but once Colin & I entered, I fell in love with the atmosphere! The locally owned artisan bakery specializes in farm to table, pastries, espresso, gourmet milkshakes, burgers and sandwiches made on freshly baked breads.
Address: 301 E Brown St.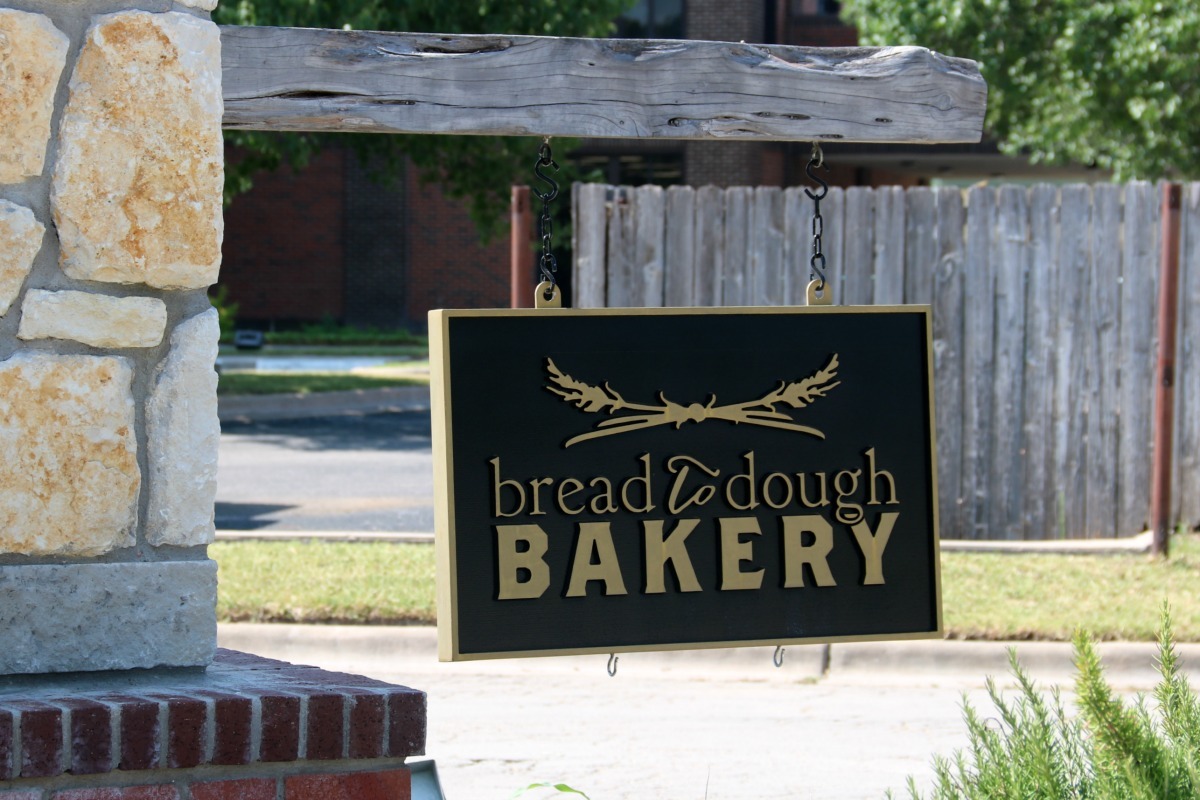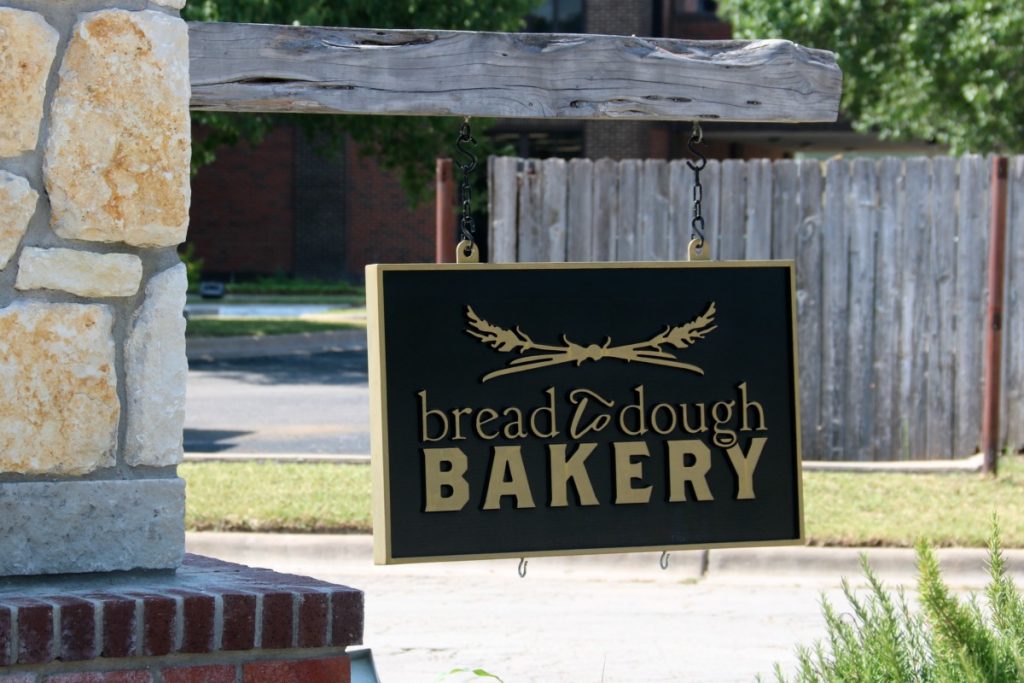 Oliver & Co. –
Colin and I enjoyed breakfast and lunch at this quaint cafe. The chicken salad was served over a bed of greens and was absolutely delicious! In addition the their breakfast & lunch menus, you'll be able to purchase the best truffles you've ever had!
Address: 320 E Wallace St.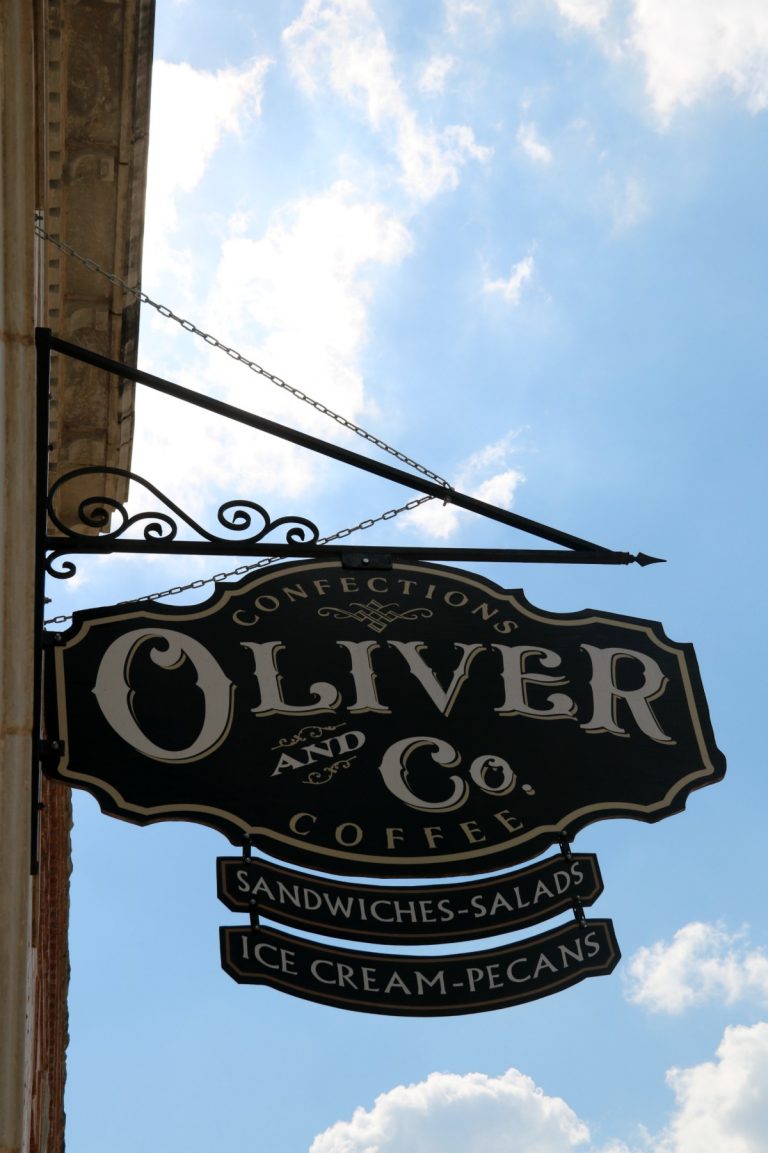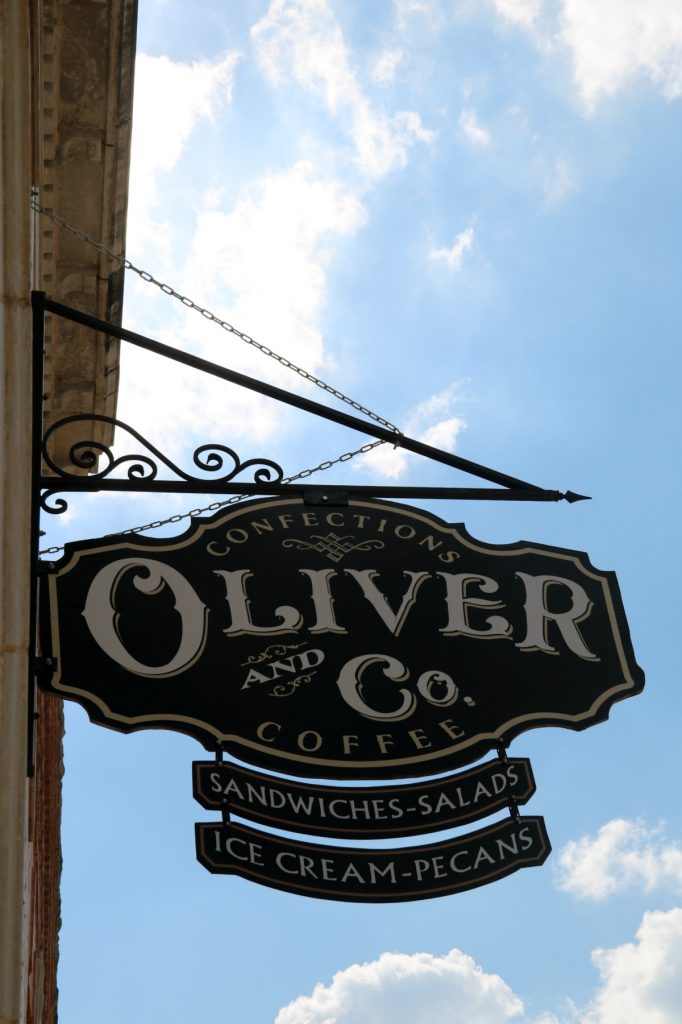 Youngs BBQ –
This family owned BBQ joint is out of this world! Colin and I ordered a pound of lean brisket and a pound of ribs to go. It was a short drive back to the Dofflemyer but yummy BBQ smell was overwhelming and I felt like we should have just eaten at the restaurant!
Address: 806 N High St.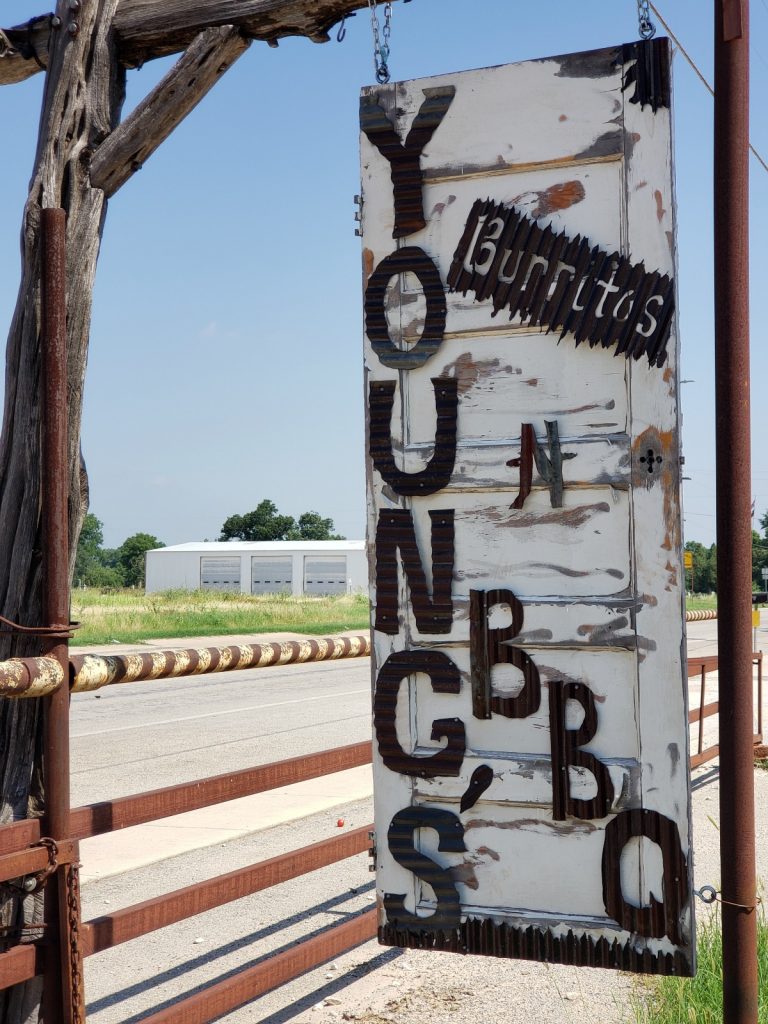 Where to Play:
Mill Pond Park –
I didn't realize we could play in the spring-fed lake so Colin and I walked around the park, enjoyed the scenery and took some pictures on the suspension bridge. Mill Pond Park is a stunningly picturesque.
Fun Fact: In 1875, Guy Risien built a rock and brush dam across Mill Creek to operate a hydraulic dam that he used to water his own garden and provide water to a few neighbors. Mill Pond still provides water to the residents of San Saba!
Sensible Tip: Pack your swimsuit!!
Address: 110 Thomas Stewart Dr.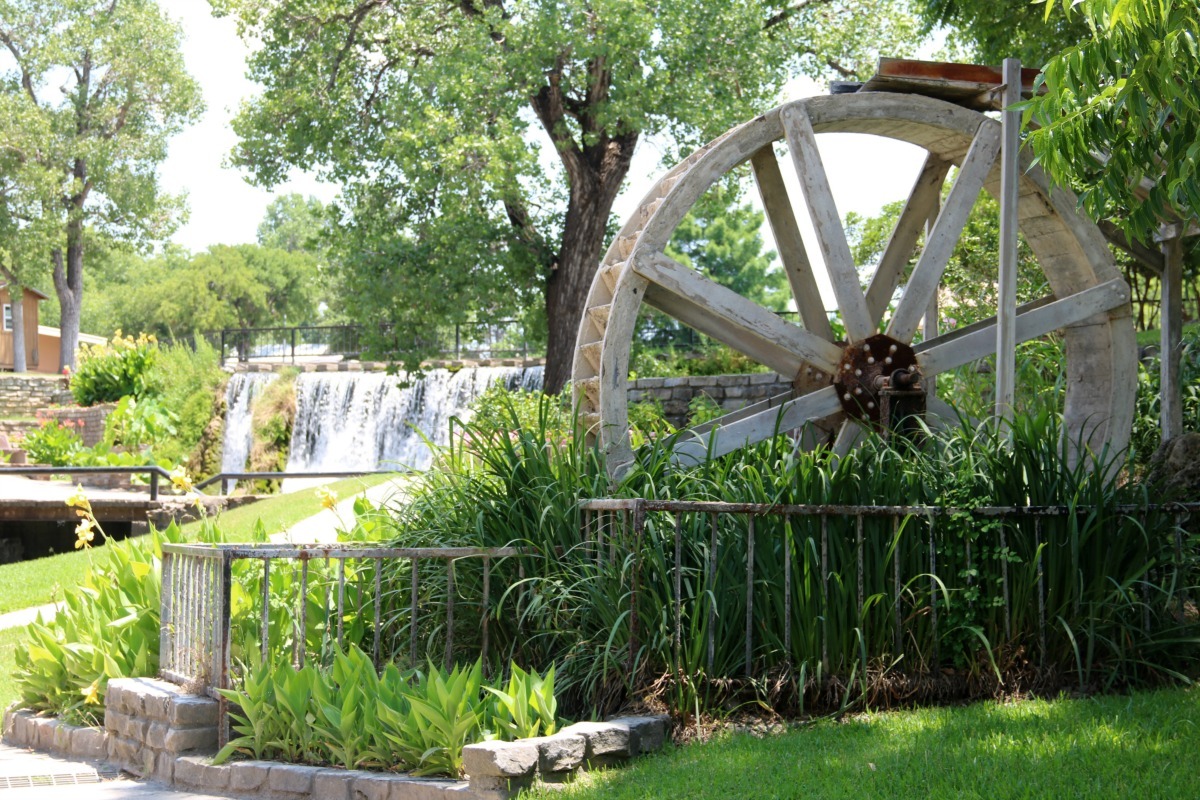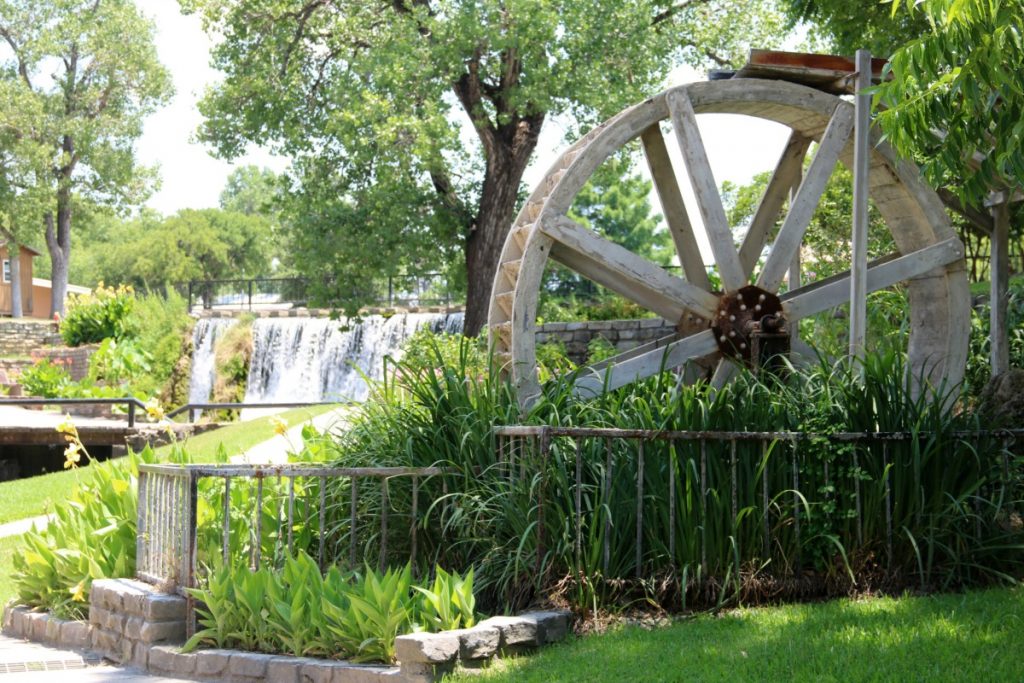 Harry's Boots –
Harry's was founded in 1939. Colin wasn't nearly as interested in this stop as I was. He didn't want anything to do with shopping but I wanted to catch my breath in the air-conditioned building while looking at the fun relics from the store's history. It was worth it, though, because it's a great space!
Address: 403 E Wallace St.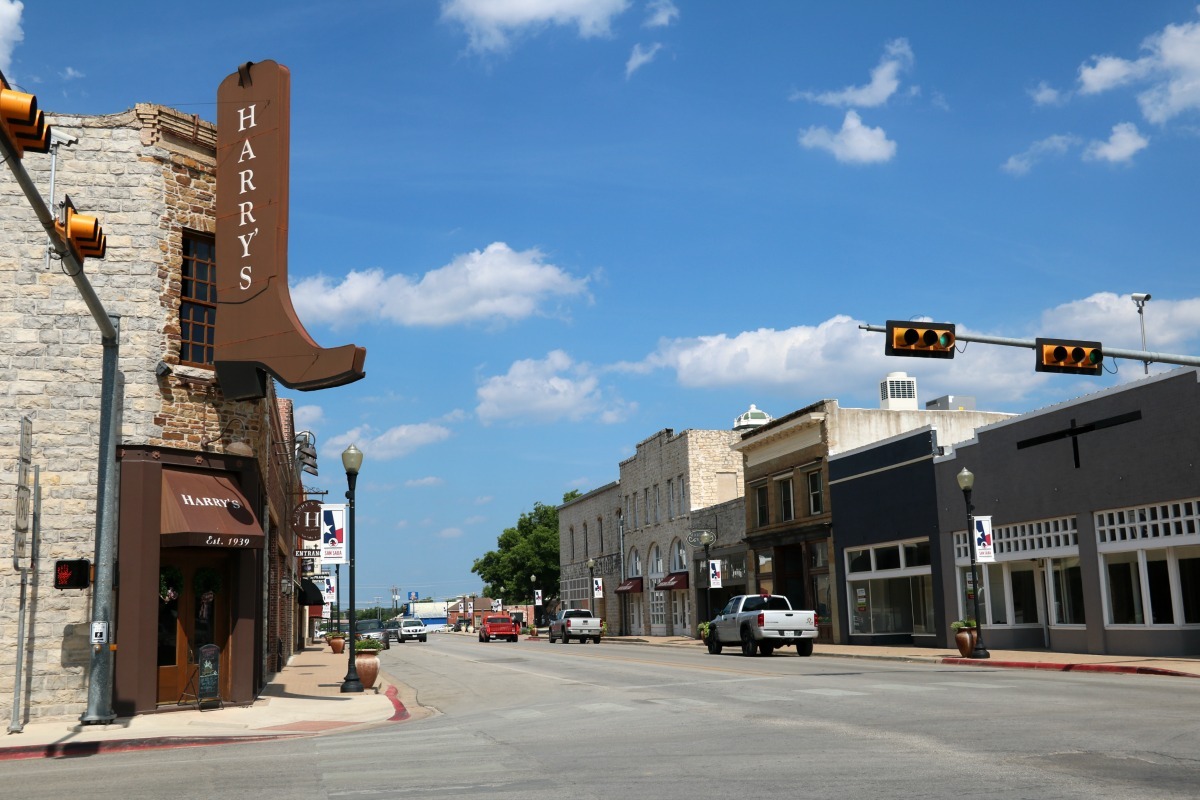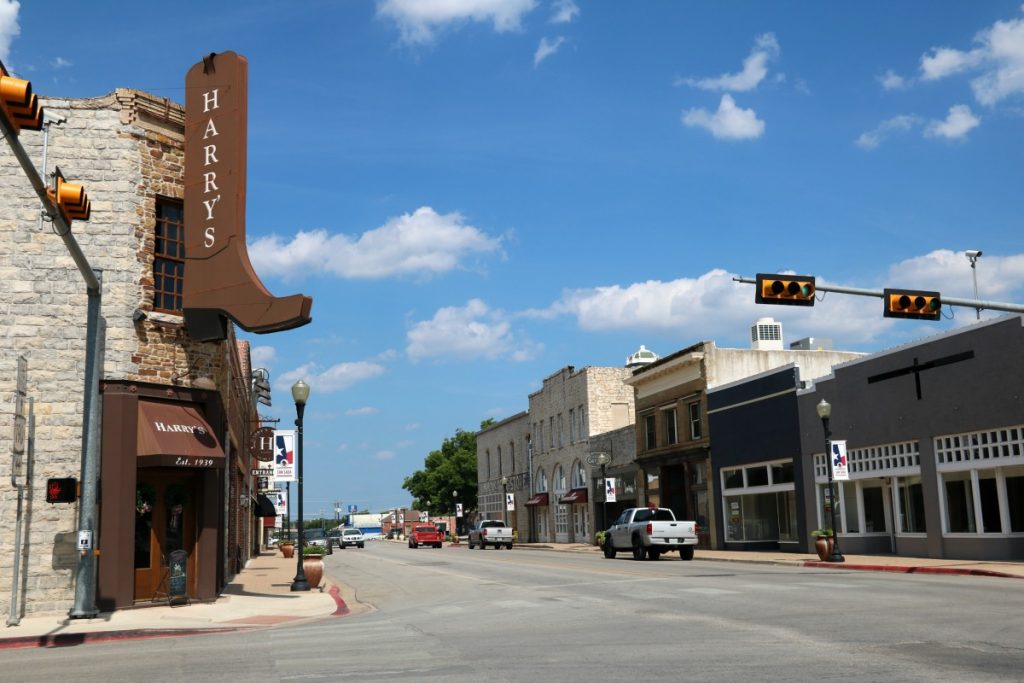 Regency Bridge –
The Regency Bridge, also known as the "Swinging Bridge," is a one-lane suspension bridge over the Colorado River. It's the last suspension bridge in Texas open to automobile traffic – just be aware that only one vehicle at a time can cross and pedestrians often walk over the bridge. As I drove over the wooden planked bridge, I stopped in the middle to look out over the river.
Address: 441 Co Rd 433, Mullin, TX 76864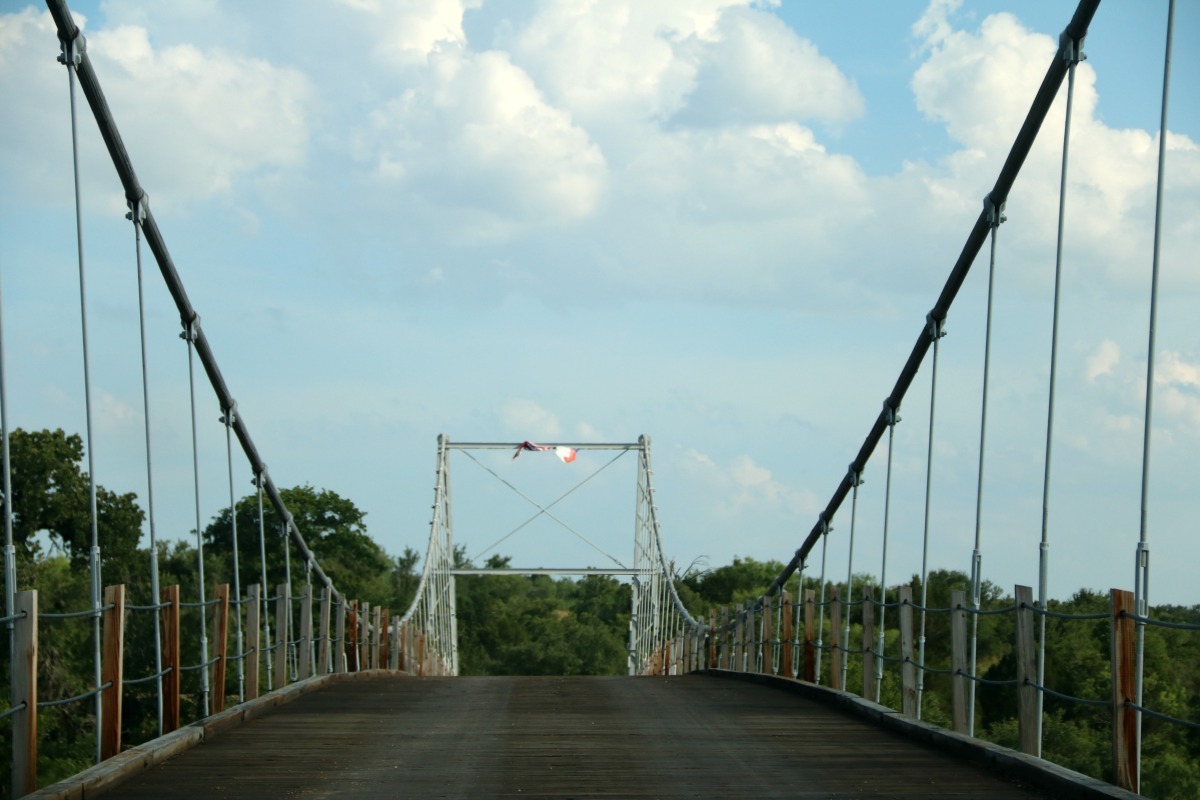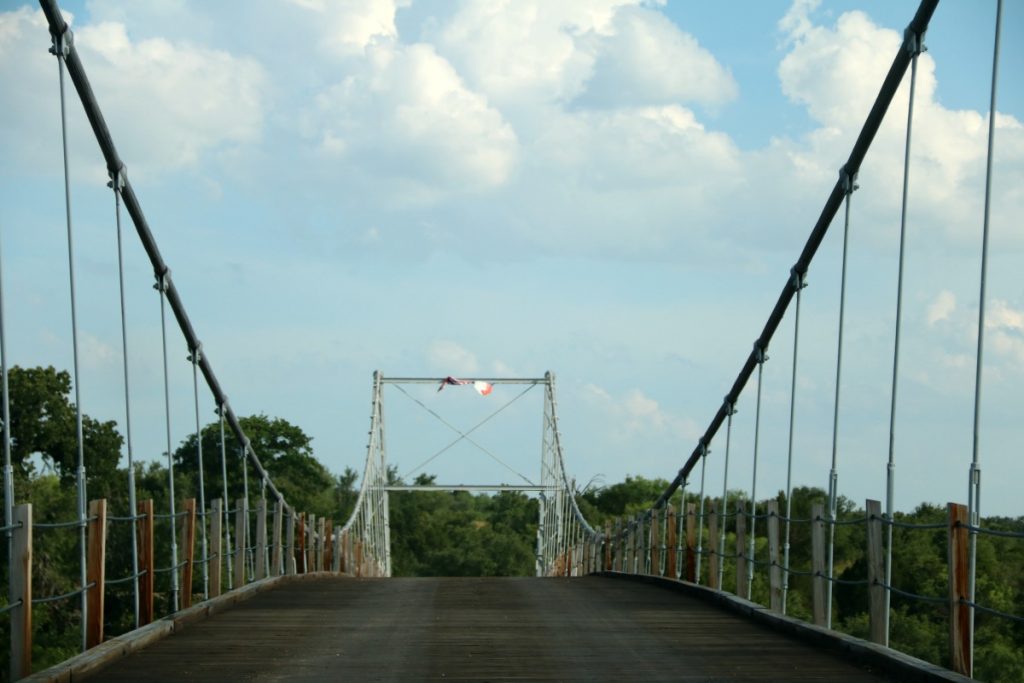 San Saba River Golf Course –
I don't golf and I really don't ever want to golf but golf courses are gorgeous! So Colin and I borrowed a golf cart and enjoyed the surroundings as we drove around. Should you want to play a round, this eighteen-hole course is known for its challenging play and quiet setting.
Address: 723 C R 102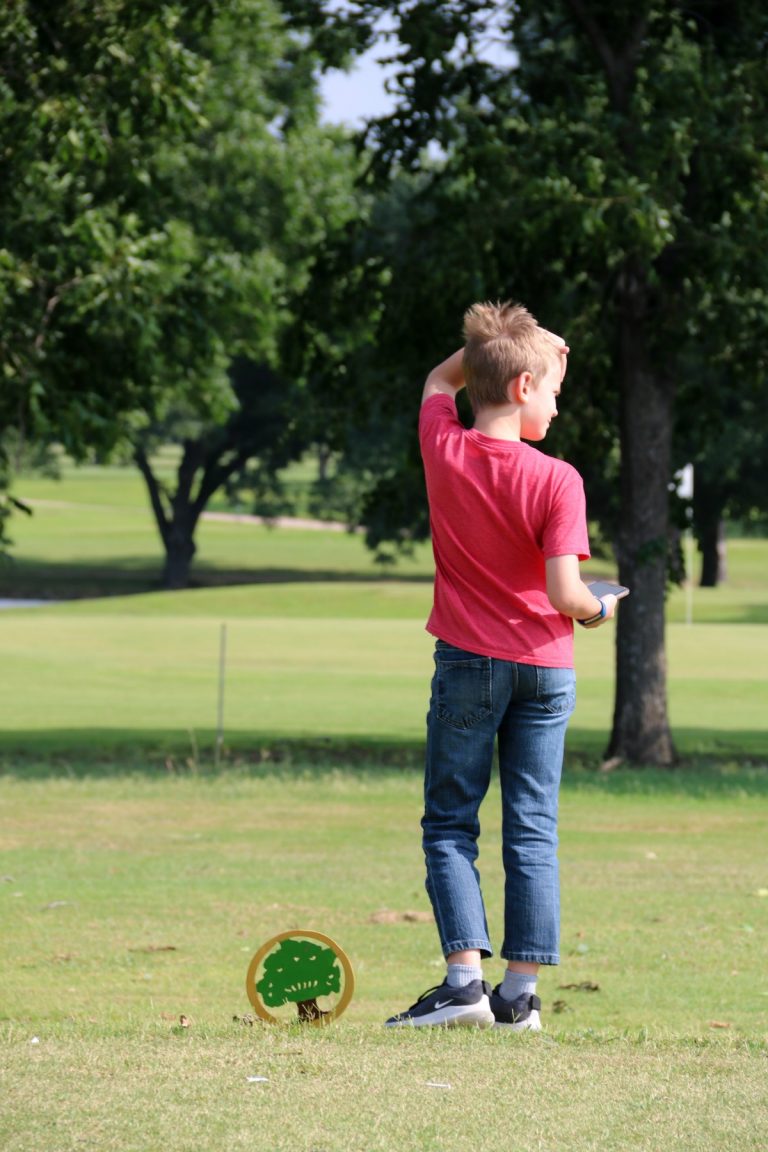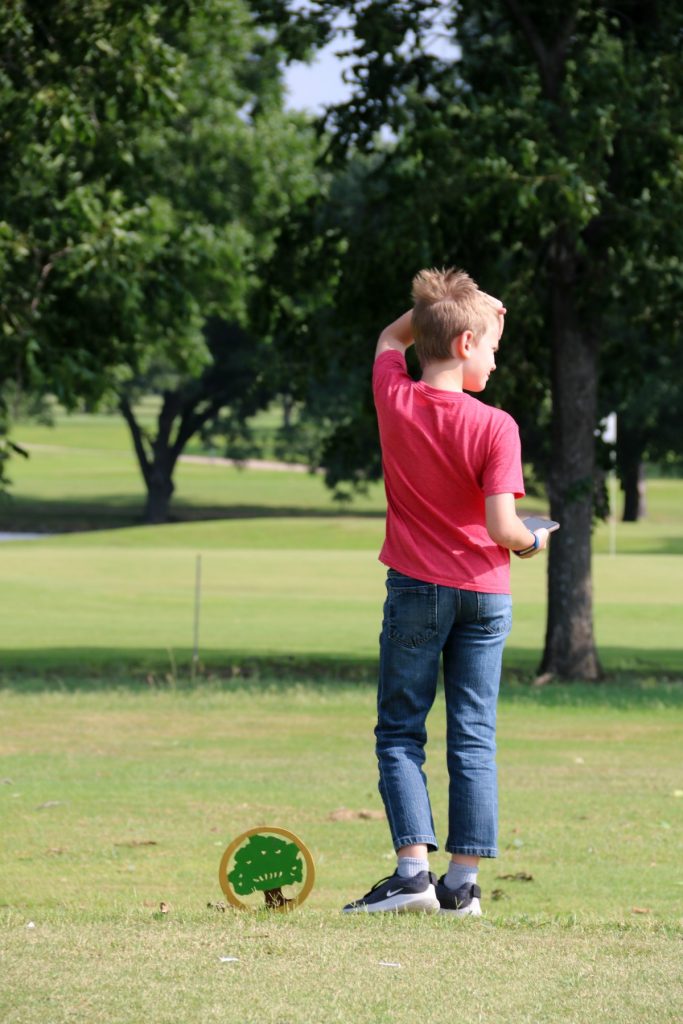 San Saba Jailhouse –
San Saba is home to the oldest operating jailhouse in the nation. Built in 1884, the jail is a recorded Texas landmark. That said, because it's still a working jail, it's not available for tours.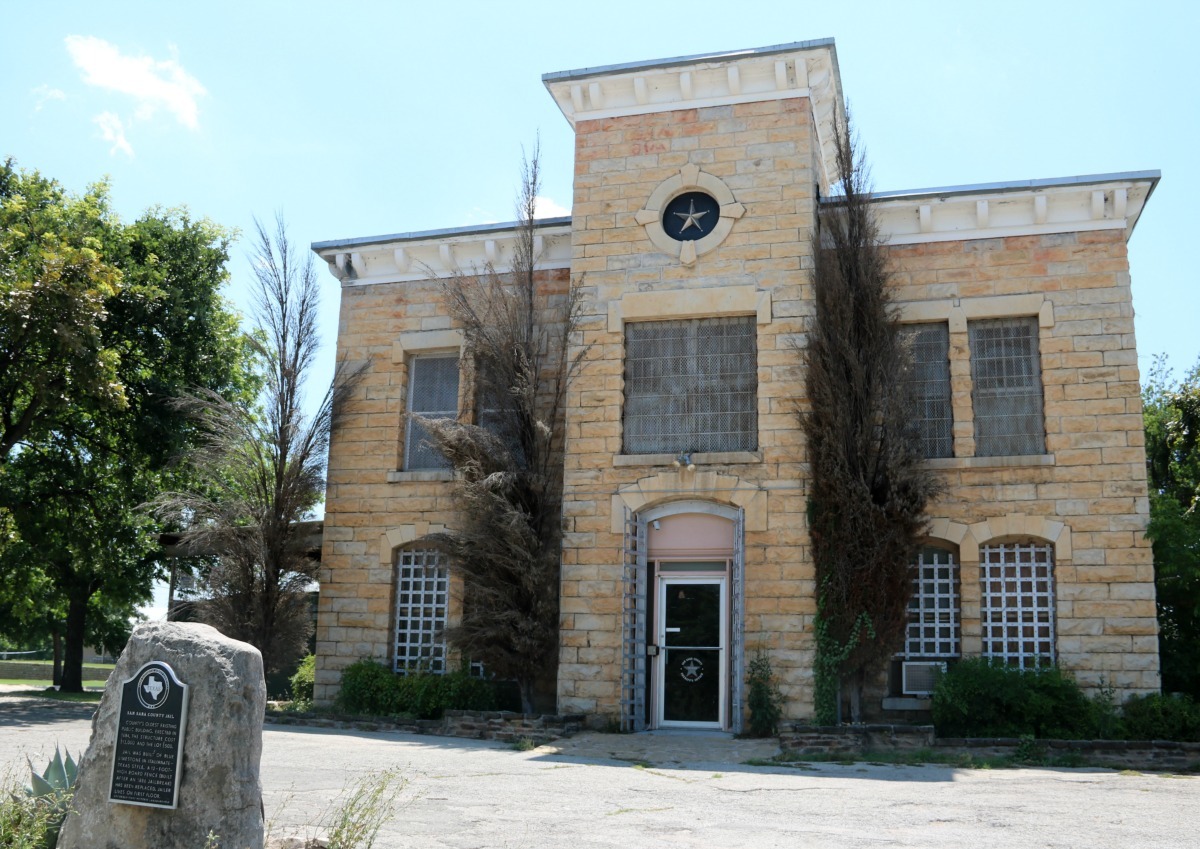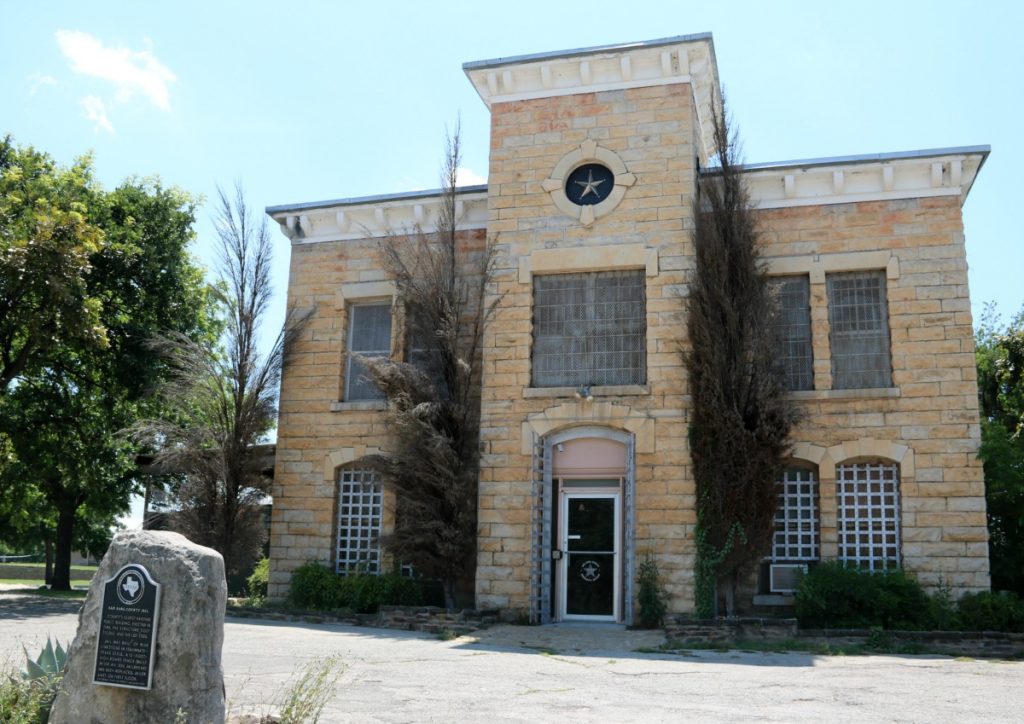 For a city I'd never heard of, San Saba was a ton of fun with lots of delicious food options! It was really nice to get away with Colin and explore a new place.
Have you been to San Saba, TX?