**Full Disclosure: This review and giveaway was made possible by Double Duty Divas and YesVideo.  I received the featured service free of charge to facilitate my review, but all opinions are 100% mine.

Do you have a VHS tape or two that you can't watch anymore because you don't have a player for them?  I do – my wedding video and my high school graduation.  There are such special memories on those ancient media storage devices; throwing them out would be heart-breaking option.  But YesVideo can transfer your VHS tapes to DVD!
When I received my YesVideo box, it had everything I needed to send in my tapes.  I placed my VHS tapes in the plastic bag, put the paper around them (so they didn't bounce around), put the label on the package and sent it on its way.  The process was beyond simple.  (My only issue was sending my tapes in – but that was MY issue because I didn't have back-up copies if anything happened.)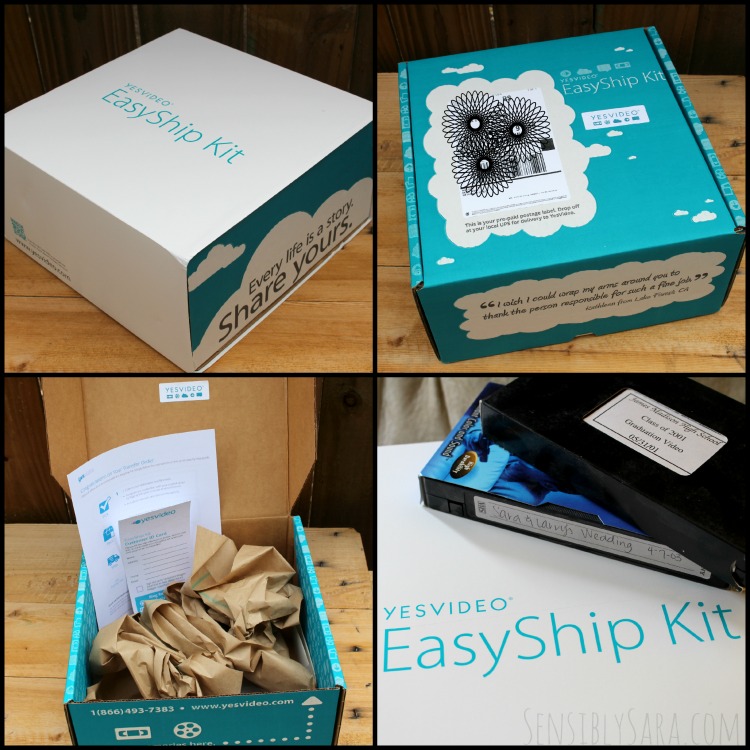 A few weeks later, I got an email with the digital copies of my tapes.  Not too long after that, the tangible copies of the DVDs (and my original VHS tapes) were delivered to my doorstep!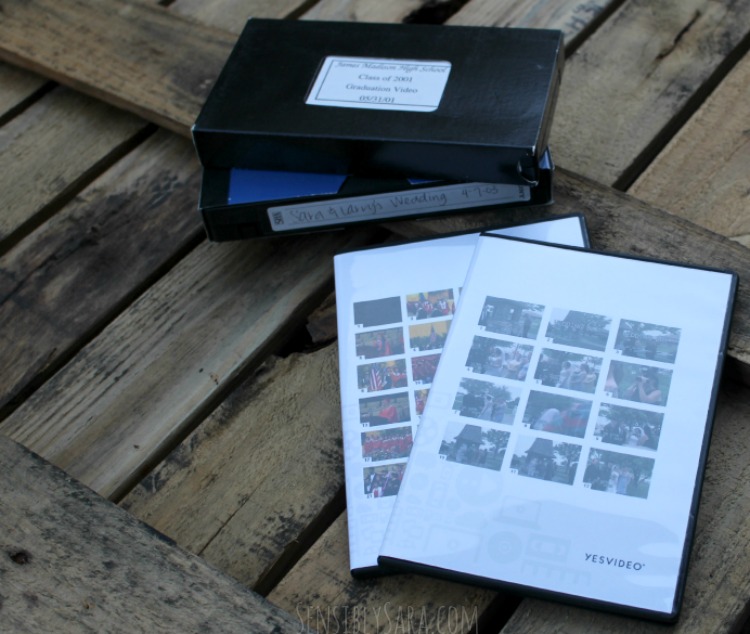 I can't tell you how much fun I had watching my wedding video all over again!  My husband and I got married on a very windy day so you don't really hear anything, but that's completely okay with me.
YesVideo lets you preserve & relive your home movies by transferring them to DVD and online.  YesVideo has been around for fifteen years, and is now the most trusted home movie transfer service worldwide.  Not just online at YesVideo.com, this service is available at over 30,000 retail partners in the United States.
Have you used the YesVideo service?  Would you?
YesVideo COUPON CODE:  Save 20% on video transfer orders placed at www.yesvideo.com with code YVBLOG20. Valid through 9/31/14.
Connect with YesVideo on Facebook and Twitter!

GOOD LUCK!
Only one person per household/IP address may enter.  This giveaway is open to US residents only and will run through midnight CST on Friday, July 25, 2014.  The winner will be randomly chosen using random.org and an email will be sent.  The winner must respond within 48 hours or a new winner will be chosen.  The giveaway item will be shipped directly to the winner from the sponsor.  NOTE:  The prize cannot be delivered to a P.O. Box.