**Full Disclosure: This post was sponsored by GOJO Industries, the makers of PURELL® Advanced Hand Sanitizer.  The opinions are completely my own based on my experience.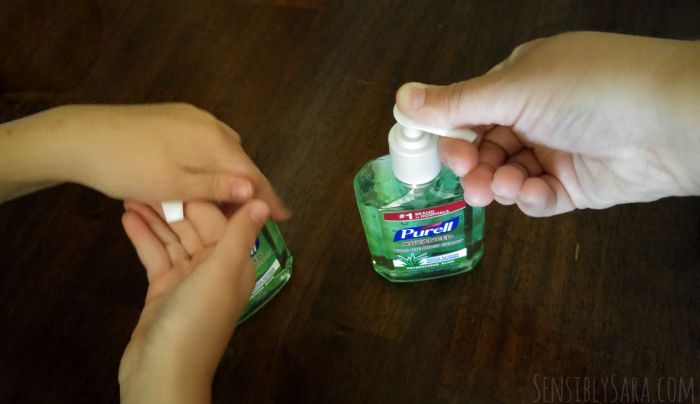 School starts in two weeks.  My kids are ready, and so am I!  Earlier this week we went to Target and knocked out every last bit of our back to school shopping.  Target is our one-stop-shop because they have all the supplies we need as well as all the PURELL® products we want.  My kids are pretty healthy but I'm always concerned about the germs that might be coming into their classrooms.
Practicing good hand hygiene is one the most important preventive measures we can take to reduce the spread of illness-causing germs.  PURELL® Advanced Hand Sanitizer is committed to helping families stay well during not only during the start of the school year, but all year long as well.  With this commitment in mind, they've created the PURELL® 30-Day Challenge.  My family and I will be participating by using PURELL® Advanced Hand Sanitizer three times a day for 30 days in preparation for the upcoming winter-germ season.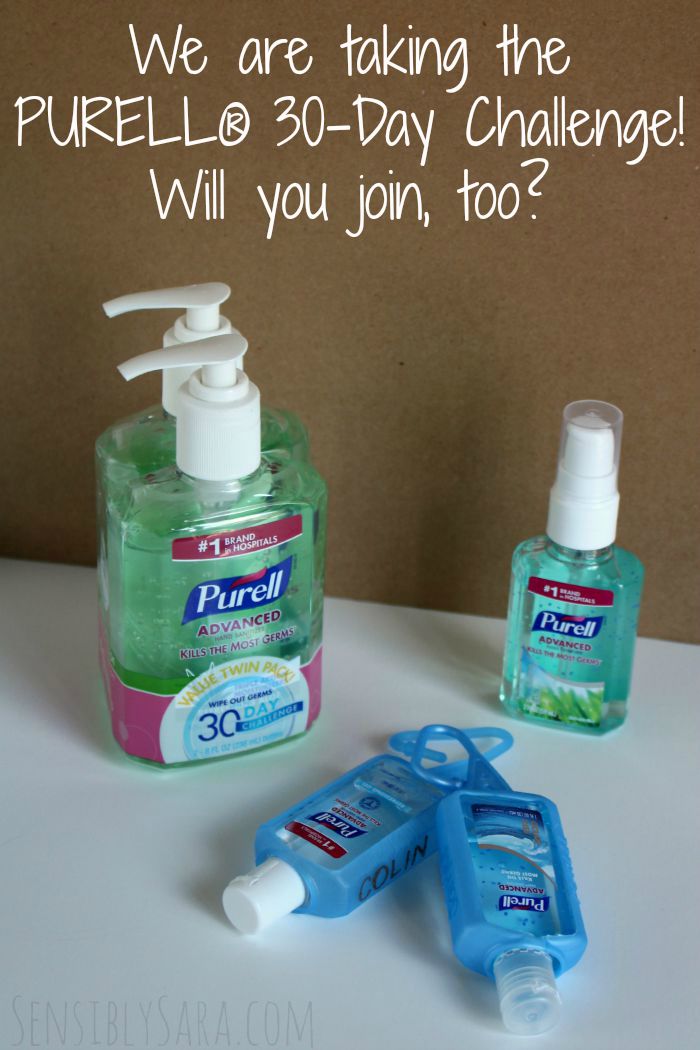 A study showed that using PURELL® Advanced Hand Sanitizer three times a day for 30 days can help reduce the risk of getting sick*.  I want to share the ways we fight germs by using PURELL® products.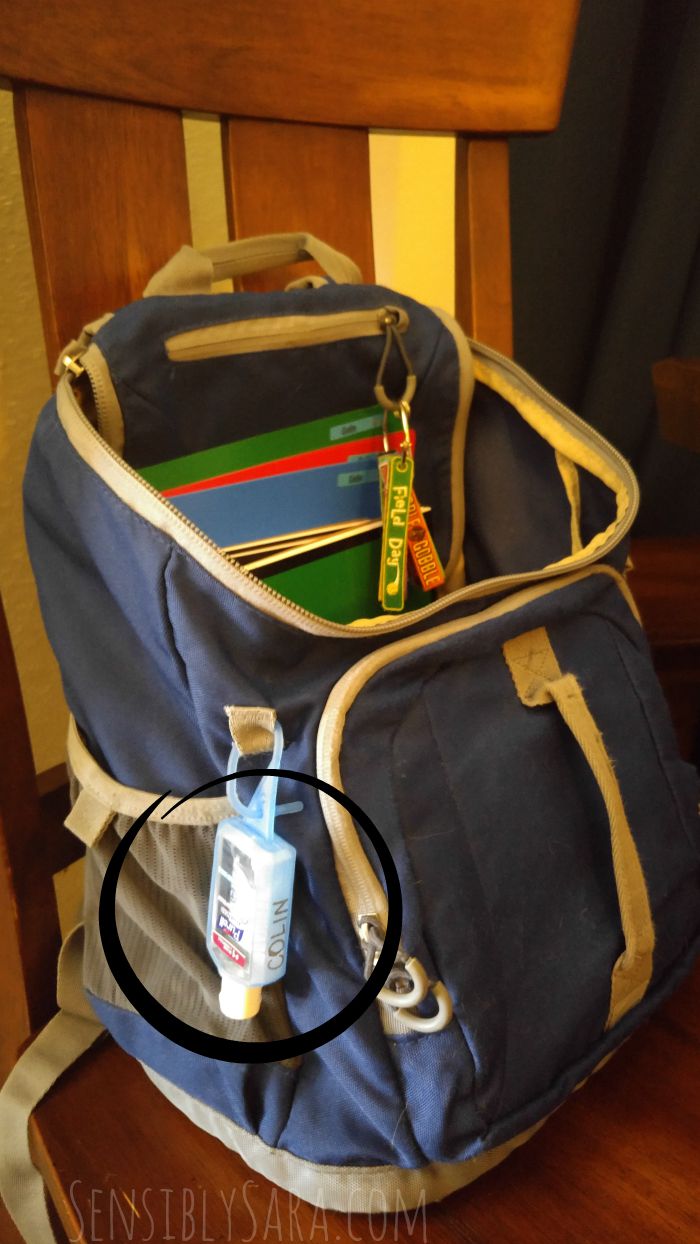 How We Use PURELL® Advanced Hand Sanitizer to Fight Germs:
I realize I don't have much control over what my kids do or don't do at school so I am trying to get them to put these ideas into action now, as our goal is to use PURELL® products three times a day.
Before we head out for the day.  We don't know what we'll encounter out in our big, germ-y world.  Using sanitizer before we head out is a great way to be proactive.
Before any meal or snack.  Odds are, my kids aren't visiting the restroom to wash the glue & marker off their hands before lunch.  So attaching a portable PURELL® Advanced Hand Sanitizer to their lunch boxes makes me feel better.  If they remember to use the sanitizer, it'll help eliminate the germs on their hands.
Getting off the bus.  I don't even want to think about the germs sitting on a bus.  There are so many places to pick up those germs – the handrail on and off the bus, the seats, the windows – sanitize when you get off the bus!
Before bed.  Sure, there probably aren't too many germs waiting to be picked up in our home at bedtime.  But using PURELL® product is just good hand hygiene.
How do you fight germs?
*1 Tamimi, A.H., Carlino, S., Edmonds, S., Gerba, C.P.; Impact of an Alcohol-Based Hand Sanitizer Intervention on the Spread of Viruses in Homes; Food and Environmental Virology; June 2014