**Full Disclosure: My family and I received free passes in exchange for our honest review. No other compensation was received. All opinions are my own.

Last weekend we headed to the coast to celebrate the last weekend of summer! I wanted to do something educational with the kids while we were down there. Since the Texas State Aquarium is such a great place to visit, that's what we decided on. (It's been one of my favorites since high school!)
When you arrive, you'll park under a large bridge. Parking is $5, and you pay for it when you buy your tickets inside the aquarium. After you pay for parking, you'll receive a parking token. You can't get out of the parking lot unless you have that token, so don't lose it!
Now, let's get started!
We made our way through the first level and then headed down to the ground level. All of the displays were clean and easy to see through. There were plenty of employees around so if we had questions, it was easy to get them answered.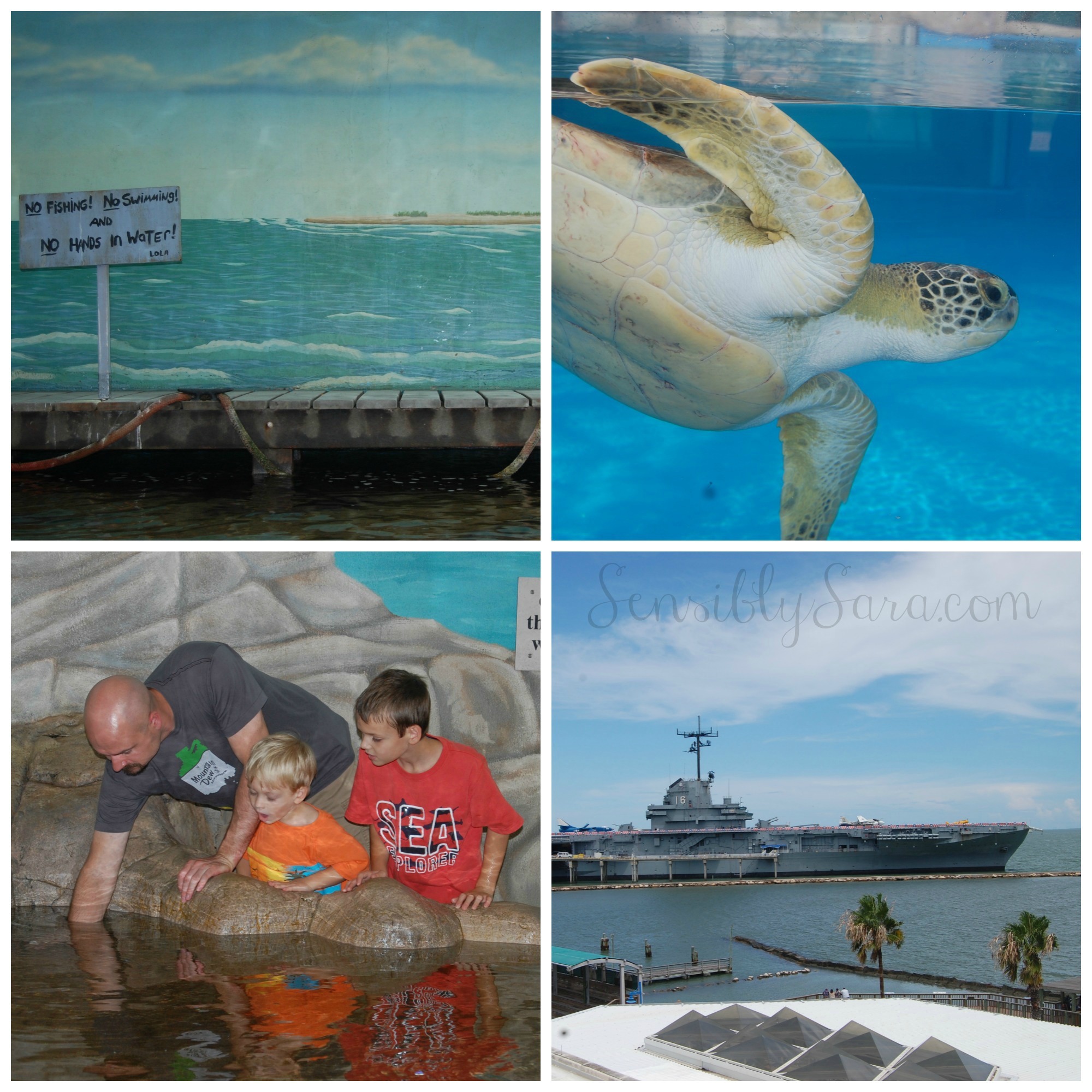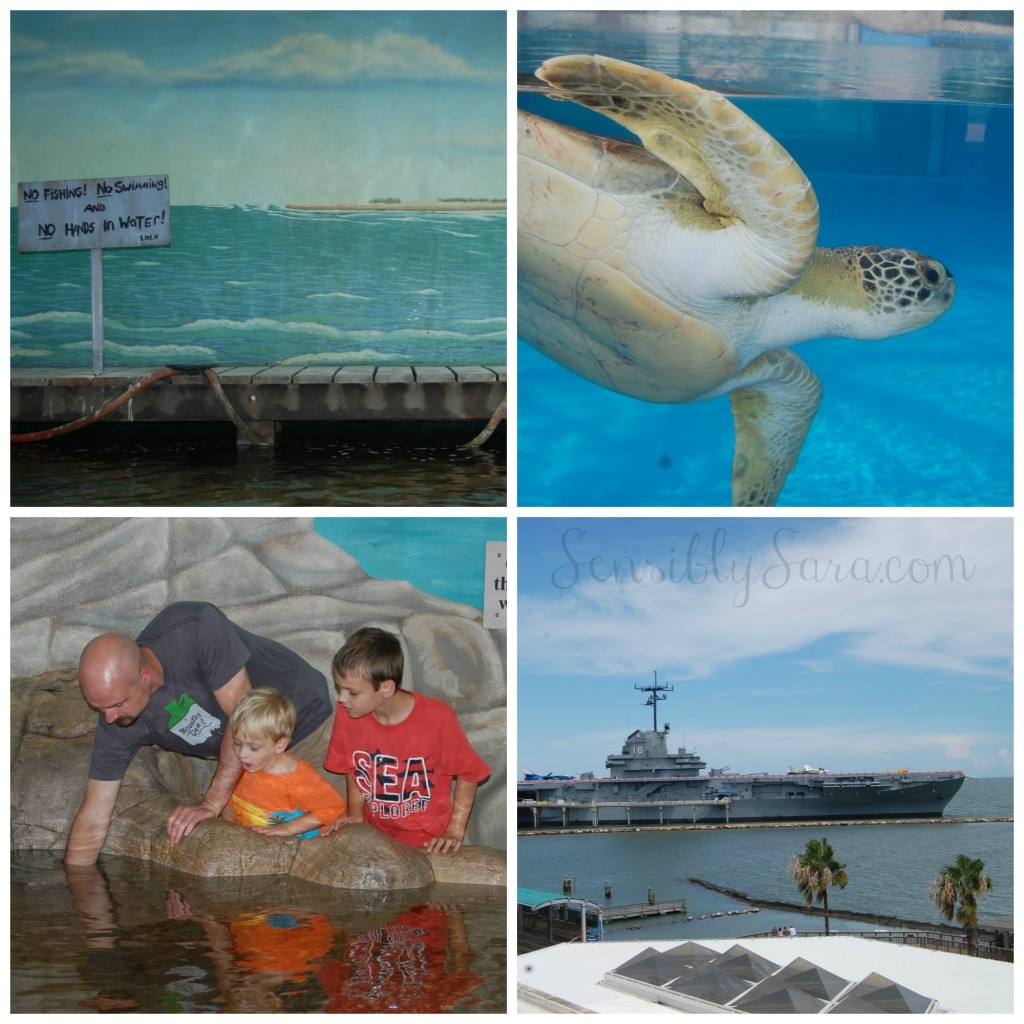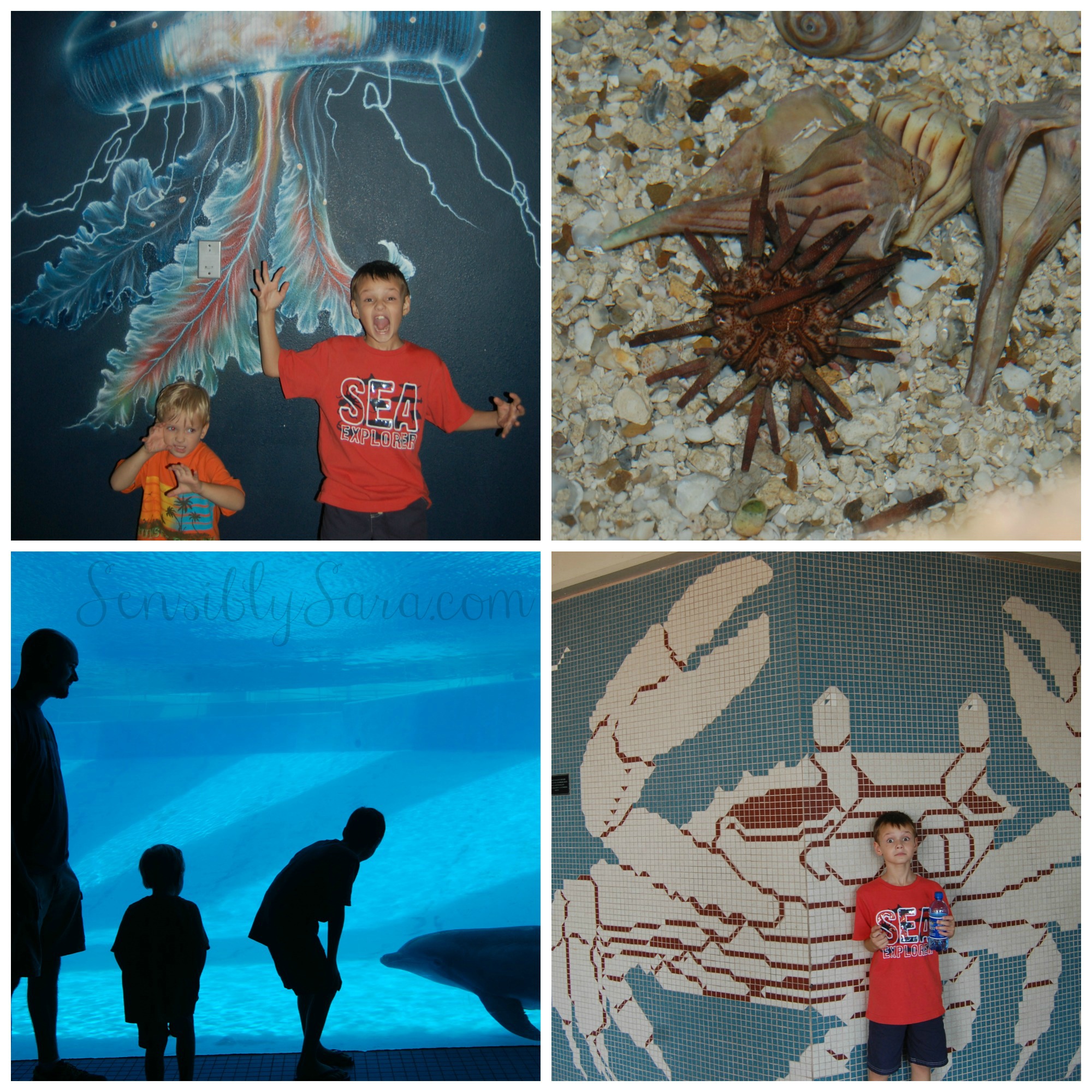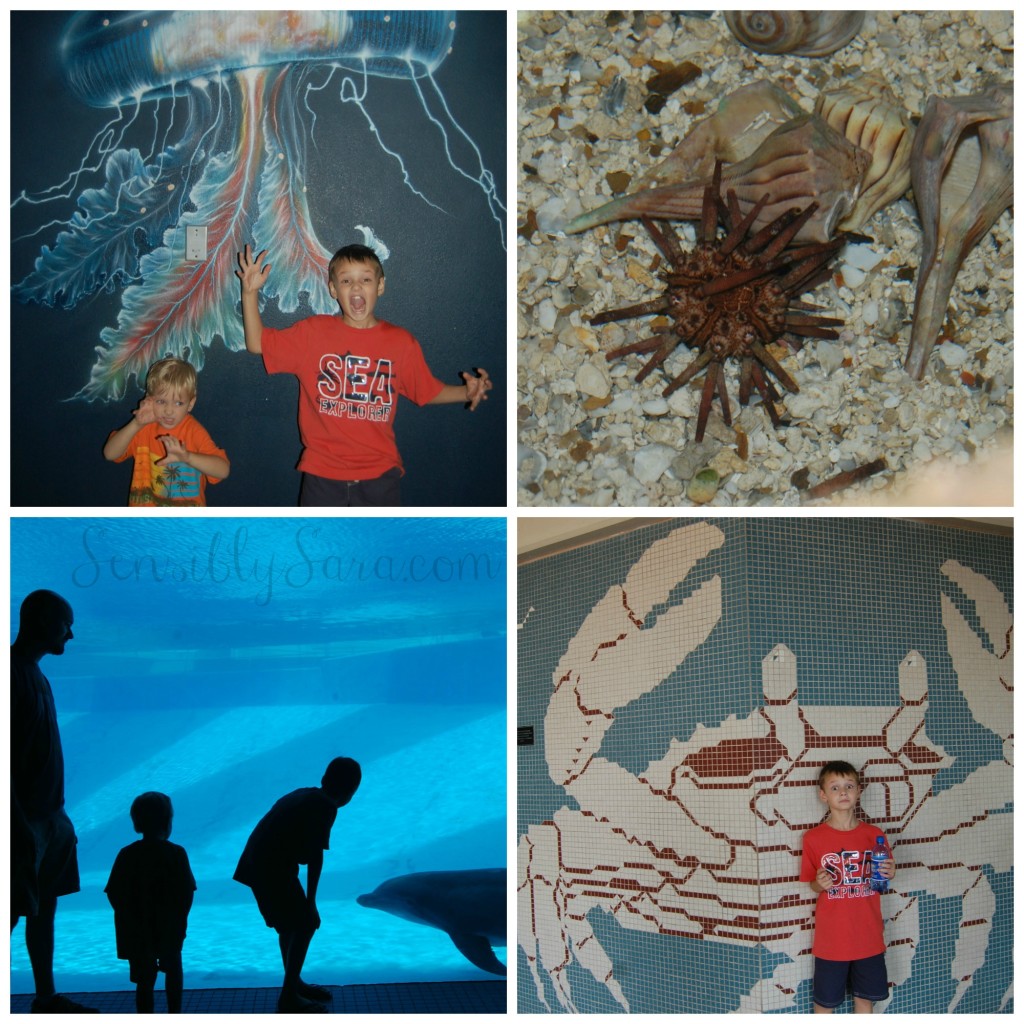 We were there on a Friday (granted, the Friday before most of Texas schools started) and it was pretty packed with people. My only complaint was that other people weren't very respectful. They didn't look and move on, they stood and looked forever. Or they pushed my kids out of the way so they could see better. All in all, though, we had a great visit!
It's hard to say what my favorite exhibit was. Watching the turtles at Tortuga Cay, sitting in the Dolphin Bay underwater viewing area and watching the jellyfish in the Floating Phantoms – I enjoyed each area! My husband liked all the exhibits where you could touch the animals. James said his favorite was the Islands of Steel (the sharks) and Colin liked the Amazon exhibit best (specifically the porcupine).
The Texas State Aquarium has a Splash Pad (sponsored by H-E-B) as well. We didn't play (this trip) though, because we were headed off to grab lunch and meet some friends at the beach. The splash pad looks like SO much fun! I could see my boys spending hours upon hours playing in the zero-depth wetscape. The splash pad hours are: May 25 – Labor Day, 10:00 a.m. – 6:00 p.m. daily. Make sure you bring sunscreen, towels and swimwear.
Have you ever been to the Texas State Aquarium? What was your favorite exhibit?
Connect with the Texas State Aquarium on Facebook and Twitter!