Not long ago I met a good friend for lunch at Tre Trattoria. Overlooking the San Antonio River, we enjoyed a nice breeze, fantastic conversation and a delicious meal. I ordered homemade gnocchi bolognese, she ordered corn bisque and campanelle bolognese. The corn bisque was the most amazing soup and I knew instantly I wanted to make it for my family.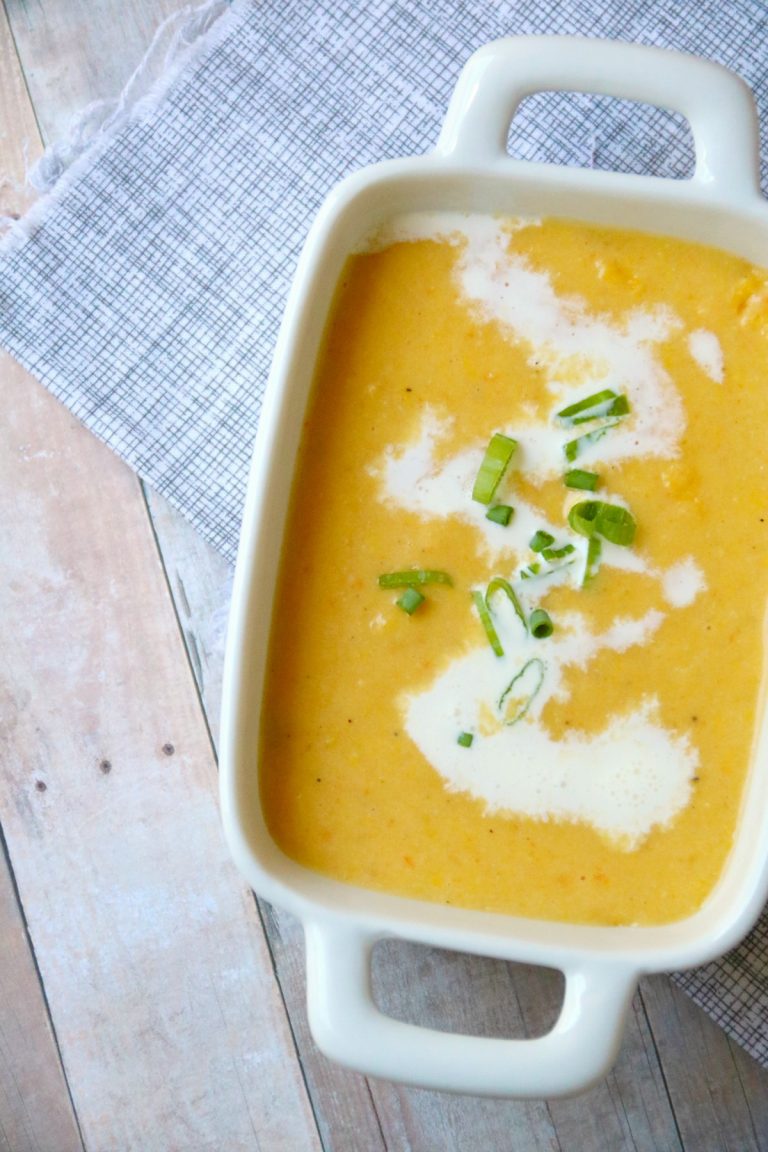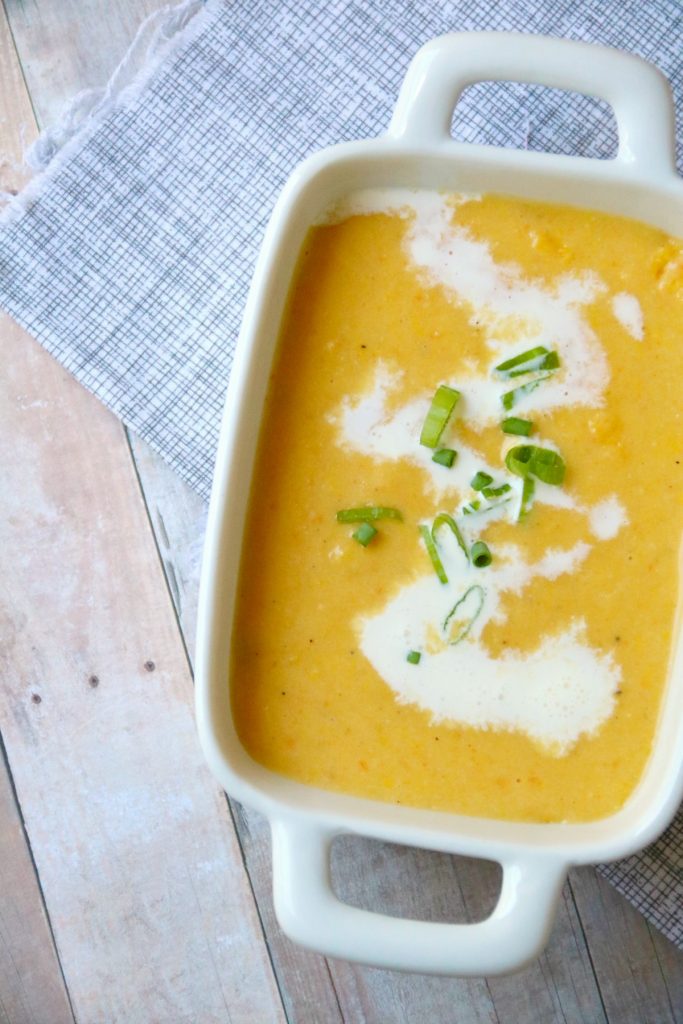 Sweet Corn Bisque Recipe –
Ingredients:
2 TBSP salted butter
4 cups fresh (or frozen) corn kernels cut off the cob
3 medium carrots, peeled and chopped
2 ribs of celery, chopped
1 medium sweet onion, chopped
3 small potatoes, peeled and diced
salt & pepper
4 cups vegetable broth
1/2 cup heavy cream
2 green onions, thinly sliced, optional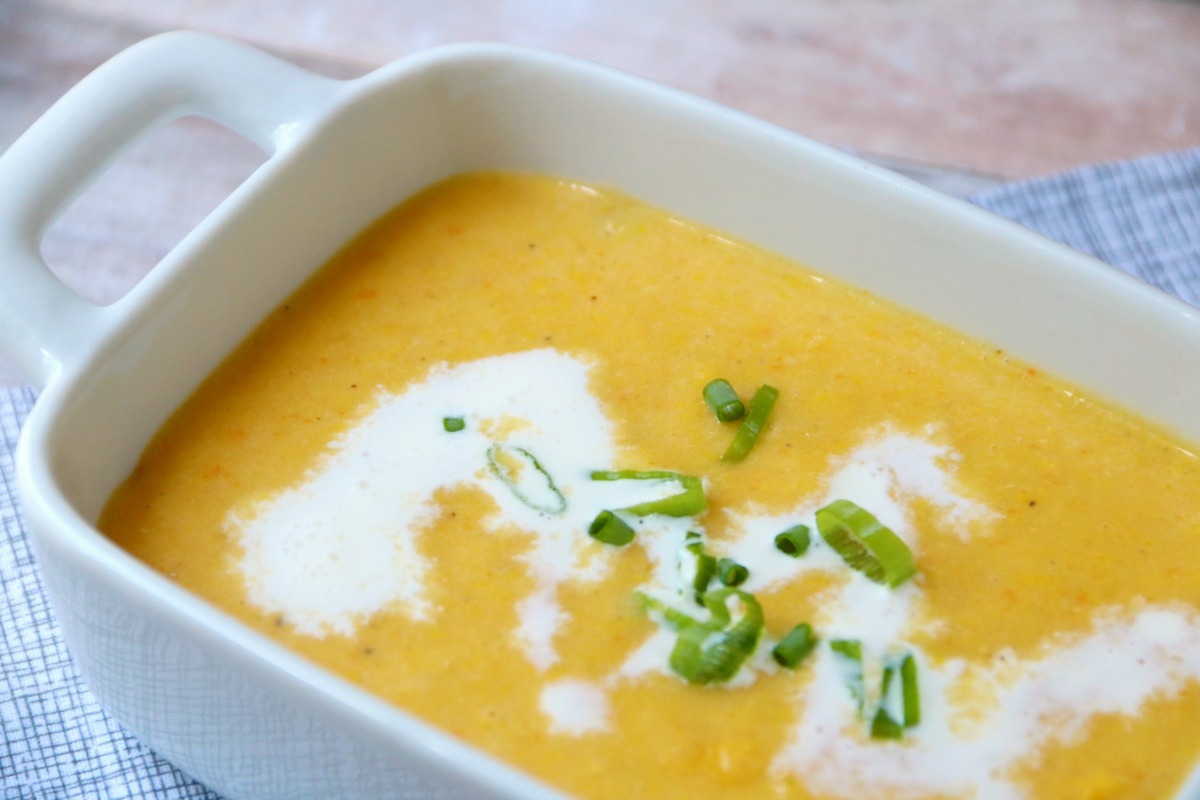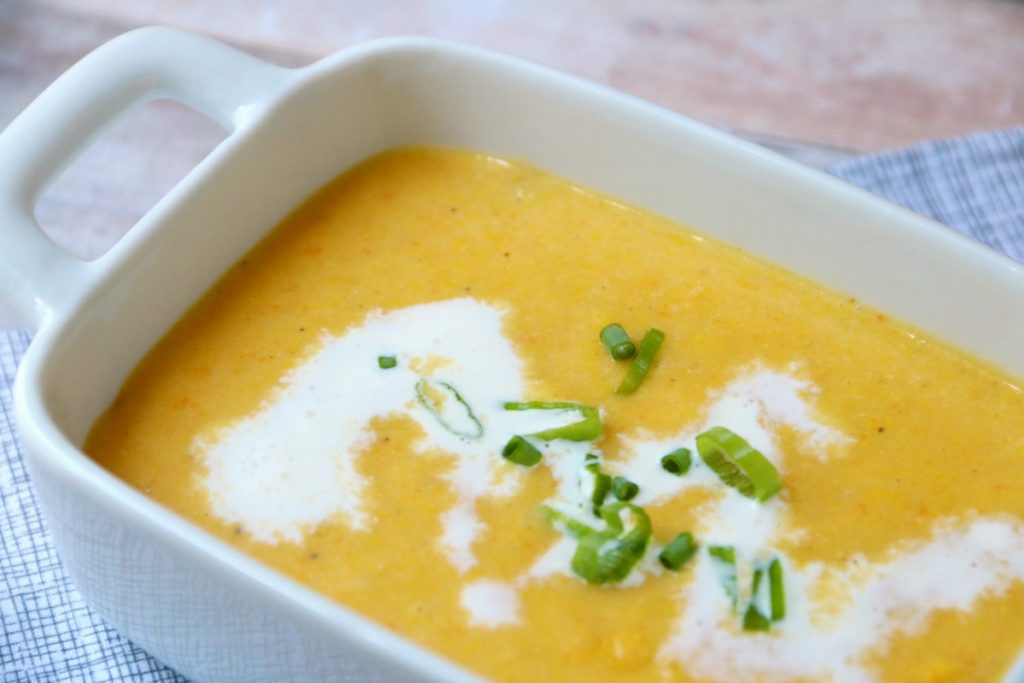 Directions:
1. Melt the butter in a large pan or dutch oven over medium heat. Add the corn, carrots, celery, onion, potatoes, salt and pepper. Saute for about 10 minutes, occasionally stirring.
2. Pour in the vegetable broth and water, then bring to a boil.
3. Reduce heat and simmer until potatoes are tender.
4. Transfer the soup (in batches) to a blender and puree until smooth.
5. Return the pureed soup back to the pot and slowly stir in heavy cream.
6. Reduce the heat to low and cook, until heated through, about 2 minutes. Season with salt and pepper to taste.
7. Serve warm or cold and garnished with the green onion & corn kernels.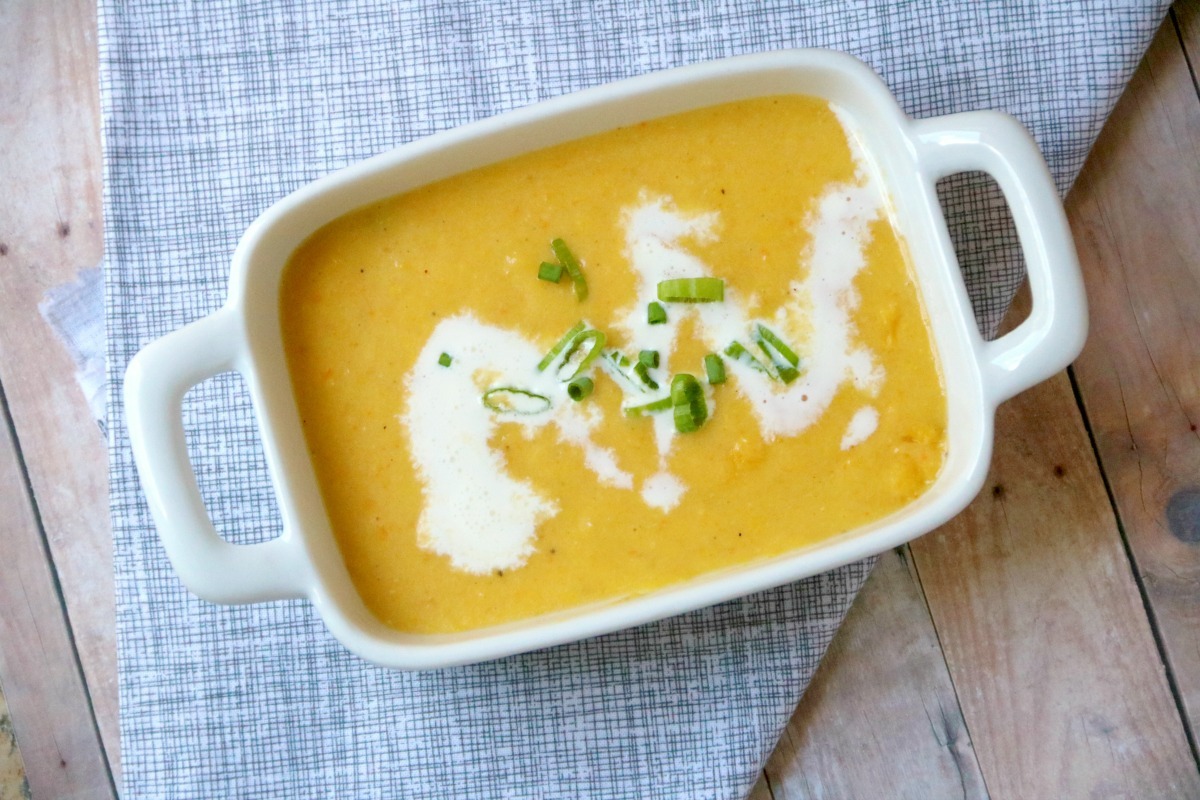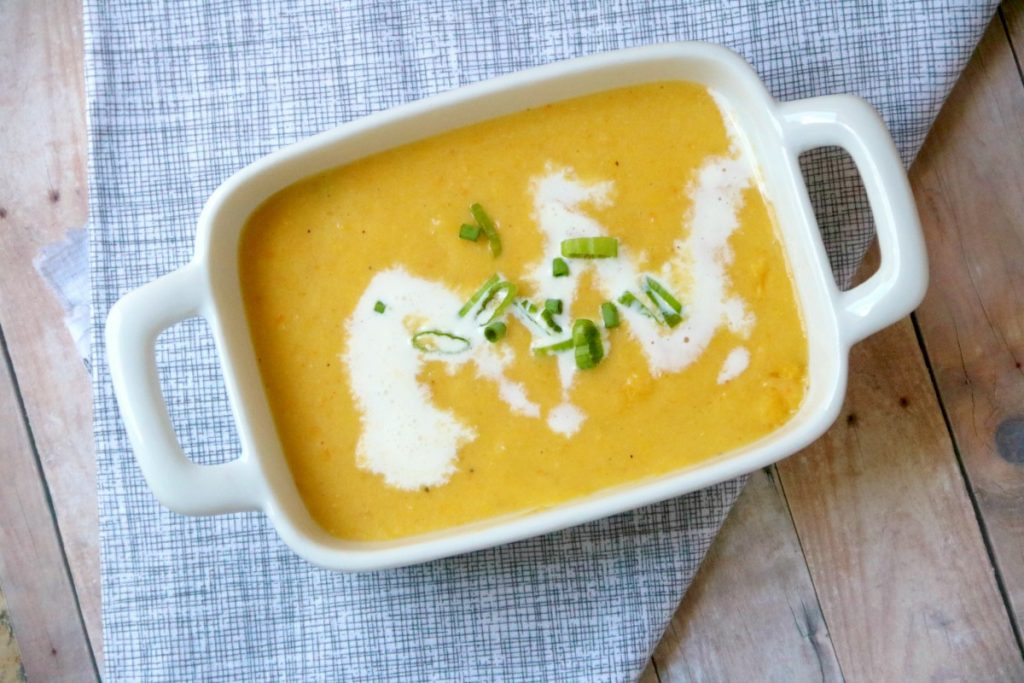 If you wanted to get really fancy, you could roast the corn before using it in this dish. Or, you could throw in some cooked, shredded chicken to bump up the flavor and give the soup some texture.
My corn bisque isn't quite as good as the one Tre Trattoria serves but I still think it's really pretty tasty! My kids, however, didn't agree but that's their loss. I'll definitely be making this dish again and again!
Have you ever had Corn Bisque?
If you love corn, you might try my Corn Bread Souffle, too!