**Full Disclosure: I received Duraflame logs and Story Starters in exchange for this post. No other compensation was exchanged. All opinions are my own.
Once in awhile we have a weekend with absolutely nothing on the calendar – those are my favorite! When those care-free days occur and the weather is beautiful, my family and I spend the day outside playing. As the sun starts to set, we start a fire in our fire bowl so that we can cook dinner and have s'mores!
Days like that are so relaxing, and to end it by telling stories while sitting around the fire just adds to my feelings of bliss!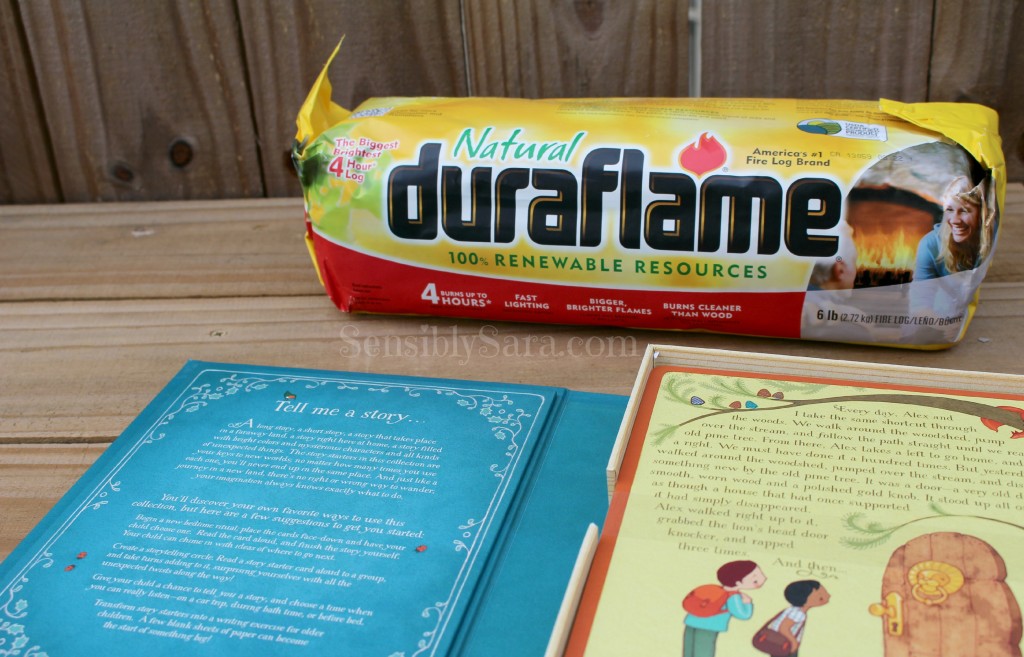 Enjoying time with my boys (without electronics) is good for making memories and nurturing our relationships. I want my kids to remember the fun, peaceful, unstressed mom. But I also want them to take our traditions and pass them on to their families (you know, in 30 years!).
What do you do with your family on activity-free weekends?
Duraflame has a sweepstakes on their Facebook page and you could win a Kindle Fire!