My husband and I attend a number of events each year where we are asked to bring a 'heavy appetizer' to share. I struggle with that, though, because I overthink it. "How heavy is TOO heavy?" or "Is this just an entrée?" But, y'all, I've found something that I think fits the heavy appetizer requirement without being too much. Loaded Mashed Potato Biscuits made with Simply Potatoes®.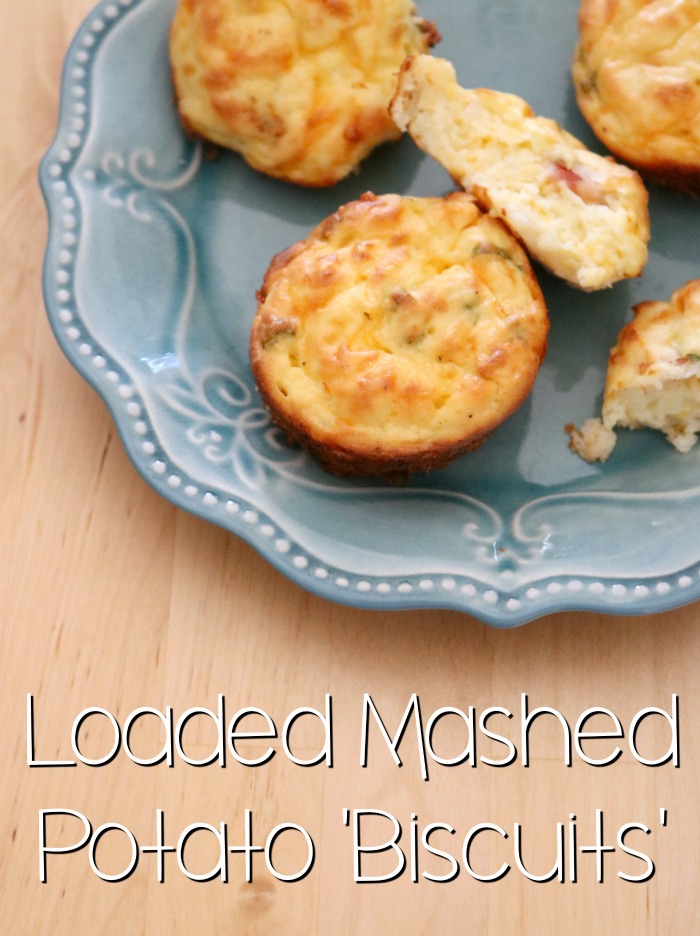 Okay, okay, so they aren't really biscuits. They are faux biscuits. But they have all the components of a good appetizer! And, I'm pretty sure are gluten free, too. (Please double check that if you have a gluten allergy.)
Loaded Mashed Potato Biscuits Recipe –
Ingredients:
3 eggs, beaten
1 fistful shredded cheese (plus extra for sprinkling)
5 pieces cooked bacon, crumbled
2 TBSP green onions, chopped
Pepper, to taste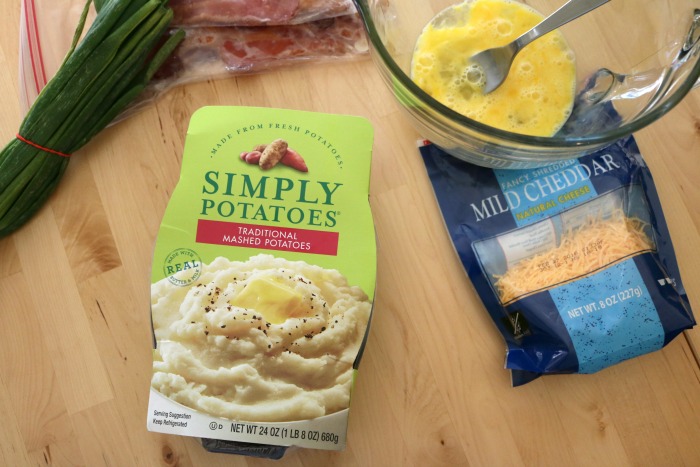 Directions:
Pre-heat oven to 400 degrees F.
Mix Simply Mashed Potatoes, eggs, cheese, bacon and green onions.
Optional: add pepper.

Generously grease a cupcake pan and fill each cup with a heaping spoonful.

Sprinkle a little extra cheese on each 'biscuit'.
Bake for 30-35 minutes or until golden brown.

Cool for a few minutes and serve warm with or without sour cream.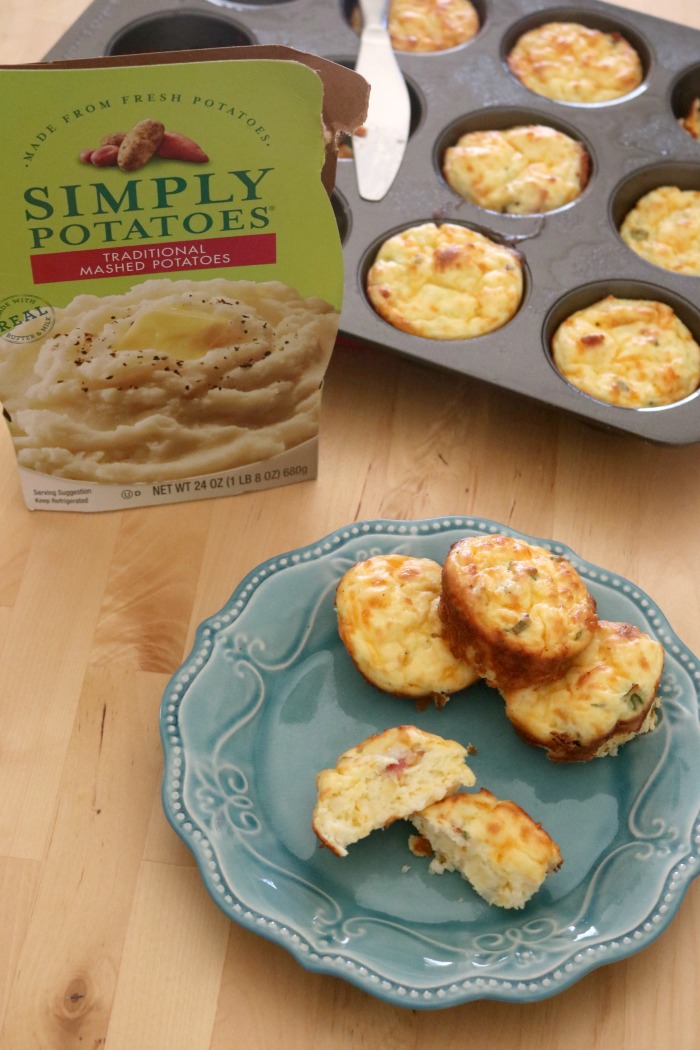 About Simply Potatoes –

Simply Potatoes are simply made with always fresh, never frozen potatoes that go from farm, to fridge, to fork. Simply Potatoes products are:

Made with real ingredients
Easy to prepare
Involves less prep time than cooking with whole potatoes
Simply Made. Simply Satisfying.
Easy to have on hand
Require no peeling or shredding
Versatile, delicious as is or in your favorite recipe
I had a difficult time getting the 'biscuits' out of my pan but it was worth it. Loaded Mashed Potato Biscuits are just so delicious and perfect for any occasion!