**Full Disclosure: This is a sponsored post as part of the Shaklee Corporation blogger program. I have received free products, online support and incentives for participating in the Shaklee Corporation blogger program. My thoughts and opinions are mine. I am also a Shaklee Independent Distributor.
People following the weight-loss portion of the Shaklee 180™ Program can expect to lose 1-2 pounds per week.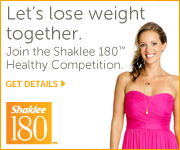 At the beginning of the month, the Shaklee bloggers were challenged to find (at least) one positive physical (or personal) trait about ourselves that we like/love. Rather than looking into the mirror and saying 'I wish I could change this,' what would I NOT change about myself?
It's hard for me to look in the mirror and pick out something I love about my body (and that's probably harder to admit than it should be!). If you would've asked me that before I had kids, I would have said I liked everything by my calves (it's a hereditary trait). But now? I've spent nearly a month thinking and thinking about how I could answer the question. I am not entirely certain I am happy with my answers, but let me show you.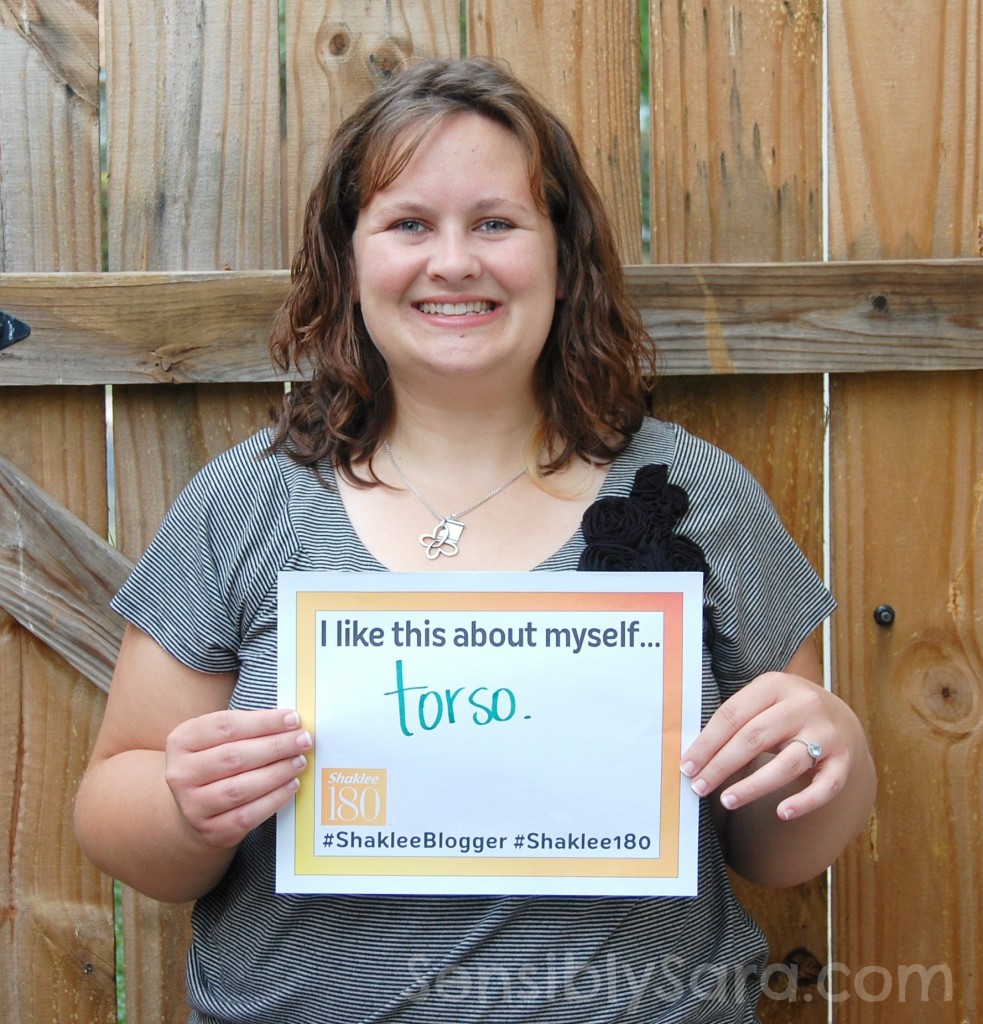 Ok, my torso!? I'm not sure. I like the way it looks when I look down at my body (I talked about this in my vlog) but not when I see it in the mirror. I'd still like to loose at least 8 inches off my waist and get rid of most of my flabbiness. My torso is my 'LIKE' because there are still things I'd change about it, but it's better than say my chunky legs!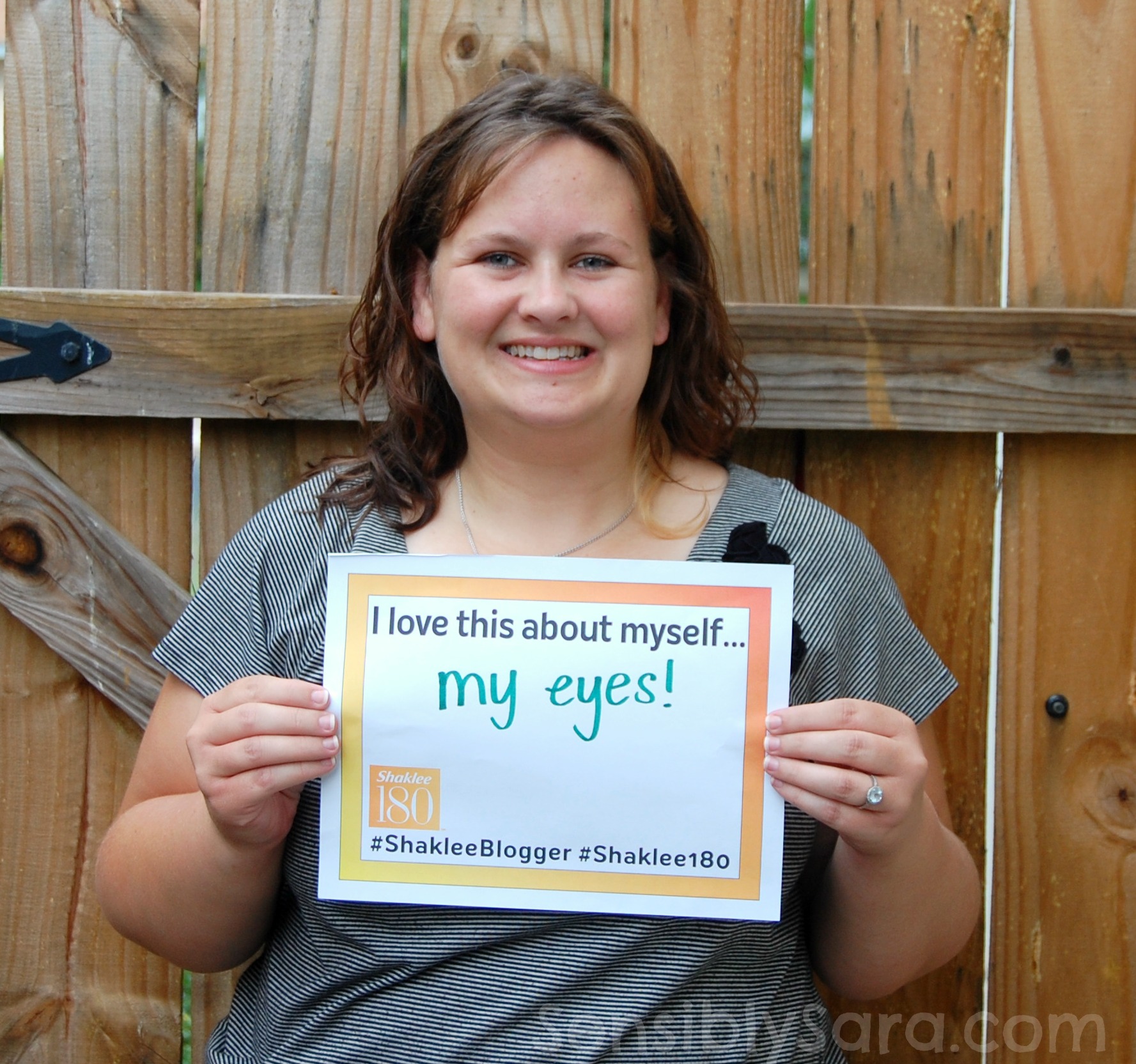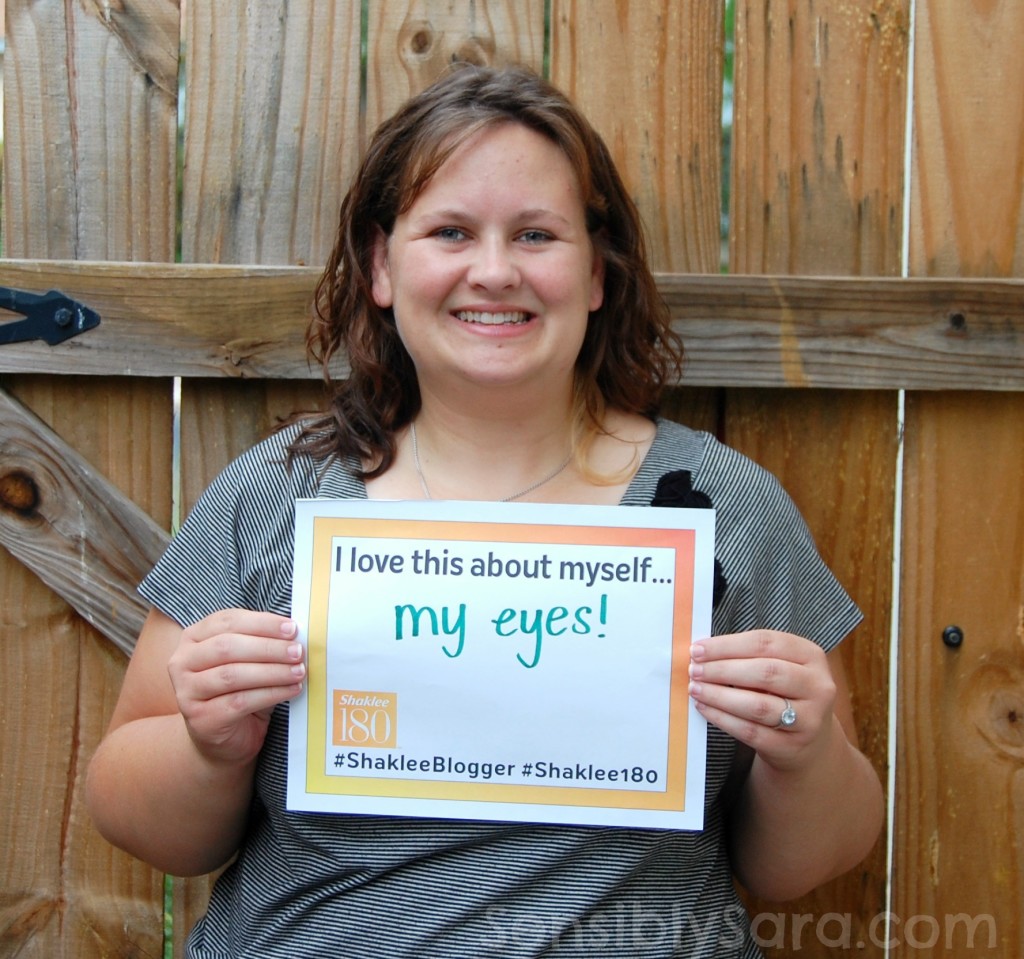 My eyes. I love the color and shape of my eyes and I wouldn't change them. Hopefully you (and I) will continue to see my weight loss in my face so you can actually see my eyes when I smile!
So now I ask you, what positive physical (or personal) traits do you like/love about yourself?!
If you're having a hard time ask those closest to you to tell you what they like about you, you might be surprised by what they say!