Snacking is one of my favorite things. If I could have appetizers, crackers & dip and/or fruit all day long, I would! More and more, my love of sweets has morphed into a hunger for salty snacks. Roasted Vegetable Ranch Dip is just that – a recipe that fits my desire for salty snacks but also chock full good-for-me ingredients.
**Full Disclosure: This post is sponsored by Savings.com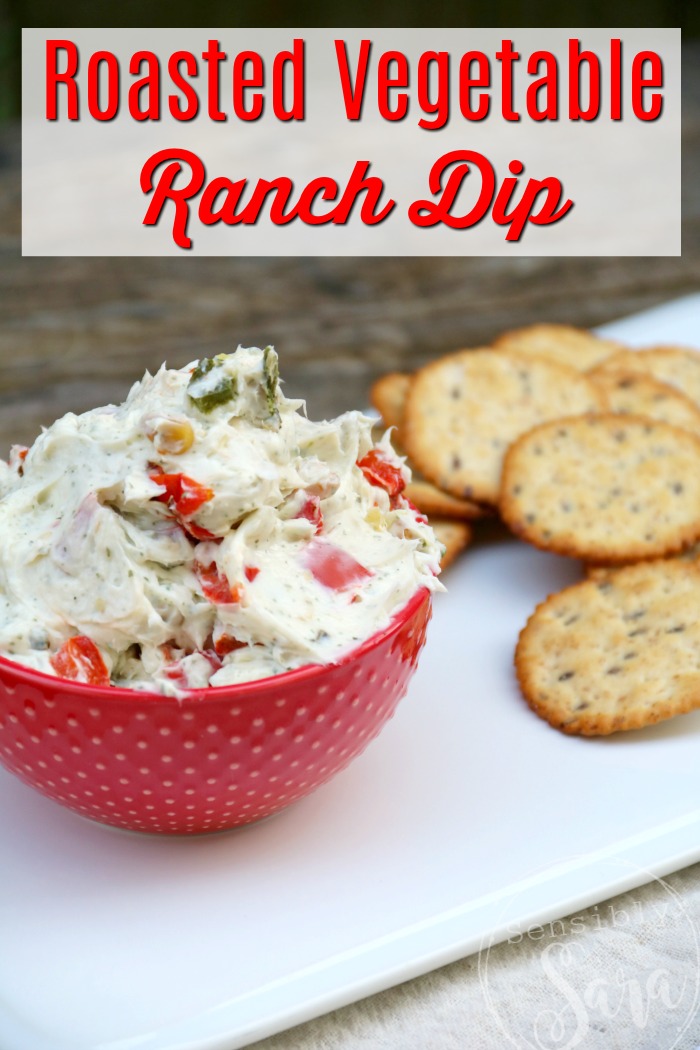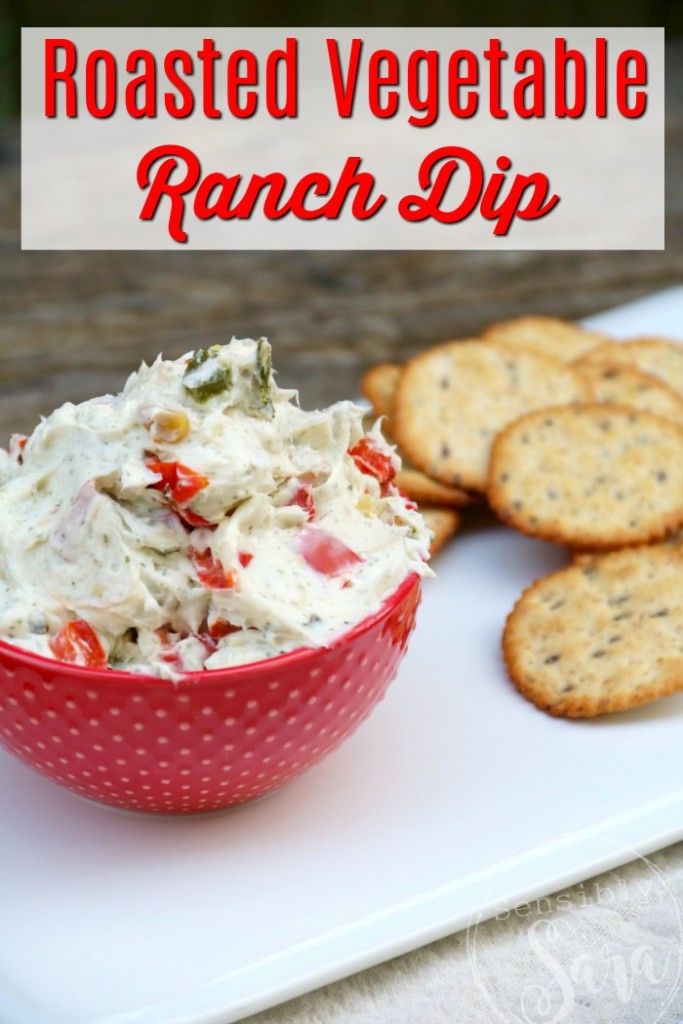 Roasted Vegetable Ranch Dip –
Ingredients:
1 jalapeno
1 red bell pepper
1 can corn (8 ounces), drained
1 package cream cheese (8 ounces), softened
2 heaping TBSP ranch dip mix
5 baby carrots, diced – optional
Directions:
Preheat the oven to 400 degrees F.
Line a baking sheet with foil.
Chop and slice the vegetables for roasting.
Spread them out on the baking sheet and bake them for 30 – 40 minutes.
Dice the vegetables into fairly small pieces and set aside.
Mix the ranch dip mix into the cream cheese.
Add the diced vegetables to the ranch mixture and mix well.
Serve with crackers (like Back to Nature Stoneground Wheat Crackers) and enjoy!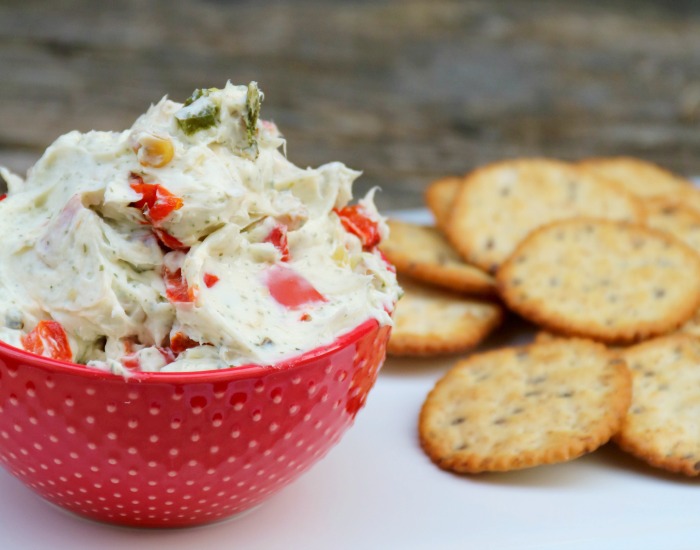 About Back to Nature –
Since 1960, Back to Nature has been creating delicious and flavorful recipes. Their mission is to give people truly delicious foods made from recipes inspired by nature. Back to Nature's non-GMO verified products are produced in compliance with the Non-GMO Project Standard and they have achieved Non-GMO Project Verification on over 90% of their products.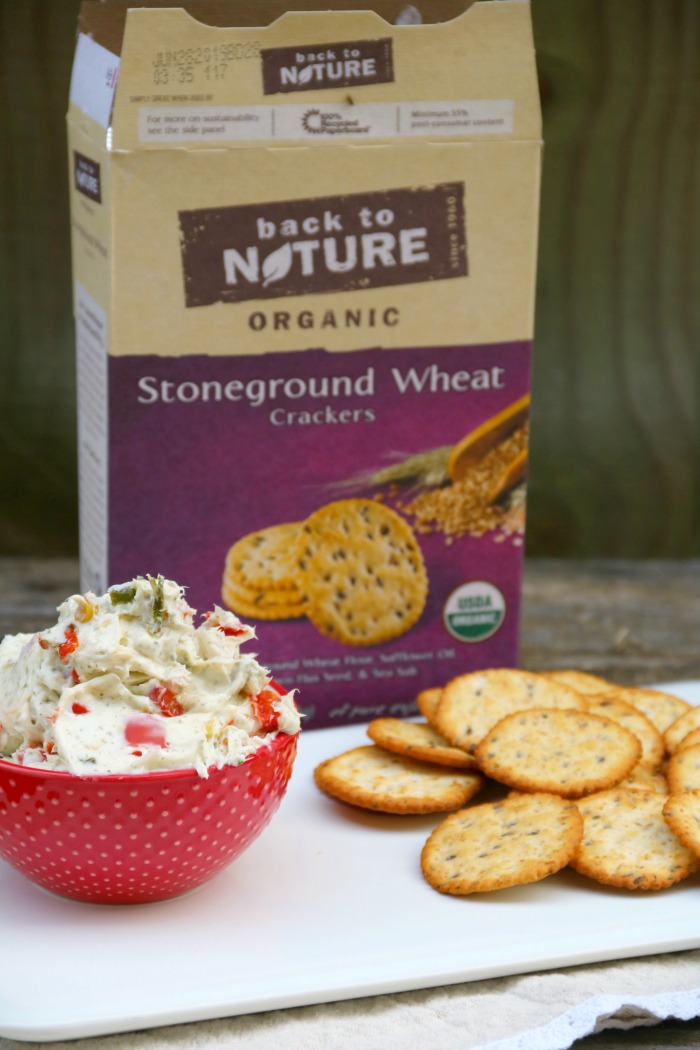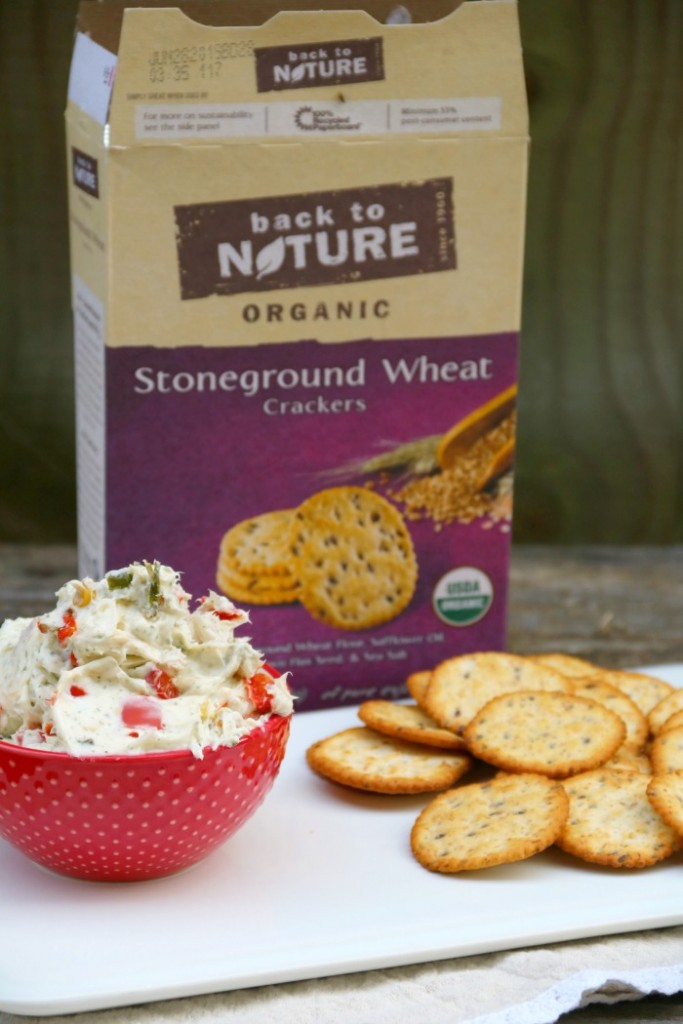 SAVE $1.50 ON ANY ONE (1) BACK TO NATURE PRODUCT
The Back to Nature coupon is redeemable at Natural Grocers stores but there are only a limited number of prints per day so check back early and often! If you miss the printable coupon, check your Valpak envelopes for another Back to Nature coupon.
What occasion would you make Roasted Vegetable Ranch Dip for?