Cars Land was my absolute favorite part of a Disney trip my family and I took a couple years ago. The experience was beyond amazing – I felt like I was IN a Cars movie! I've been itching to go back but until I can make that happen, I've been re-creating the things I liked most from our last visit or finding new ways to experience Disney fun, like with Cars Printable Activity Sheets. One of the best beverages I had was Ramone's Pair of Dice Soda. When we were there, it cost just under $4.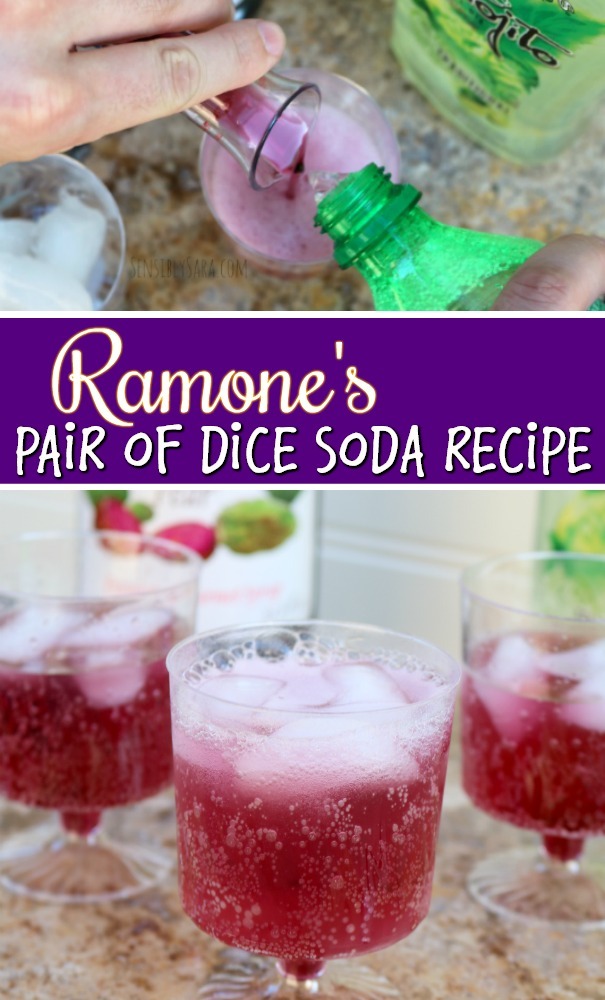 **Full Disclosure: This post contains affiliate links.
My kids and I cannot get enough of this delicious drink. Even though I only give in about once a week, Colin asks for it almost every night!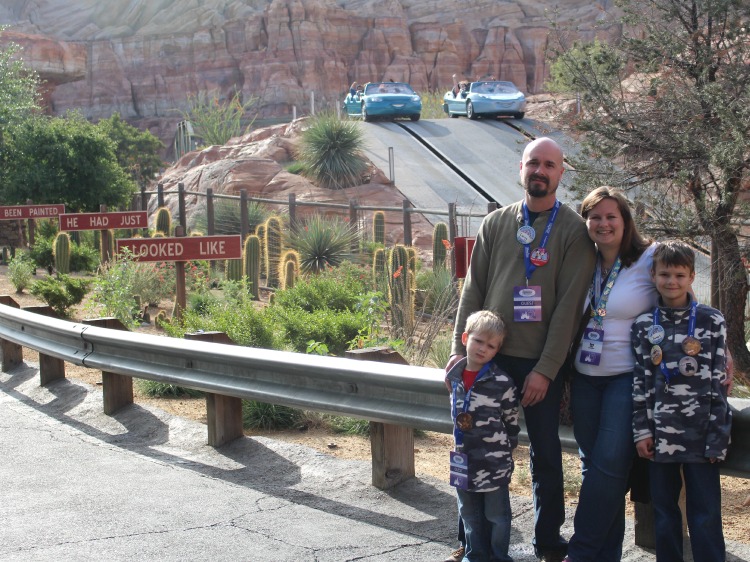 Ramone's Pair of Dice Soda Copycat Recipe
Ingredients:
Prickly Pear Syrup
Non-Alcoholic Mojito Mix
Sprite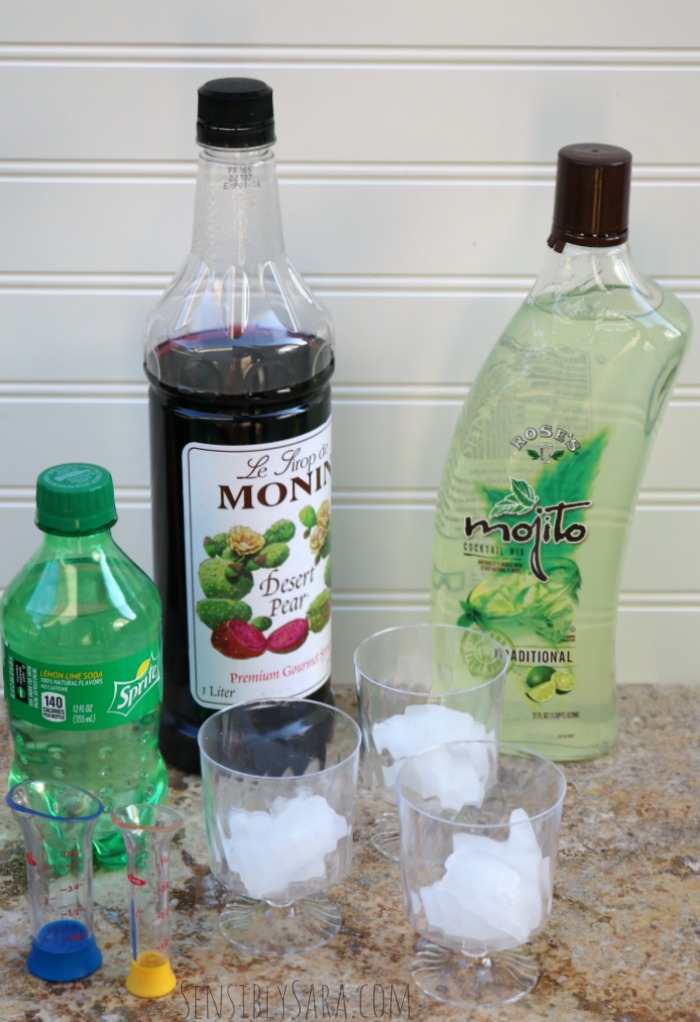 Directions:
Add ice to a glass.
Pour in 1 teaspoon Mojito Mix
Open a 12 ounce can of Sprite.
Measure out 3 teaspoons of Prickly Pear Syrup.
Pour syrup and Sprite into the glass at the same time.
*Note: If you don't pour the soda & syrup together, you'll get a mouth full of syrup with the first sip.
Serve and enjoy!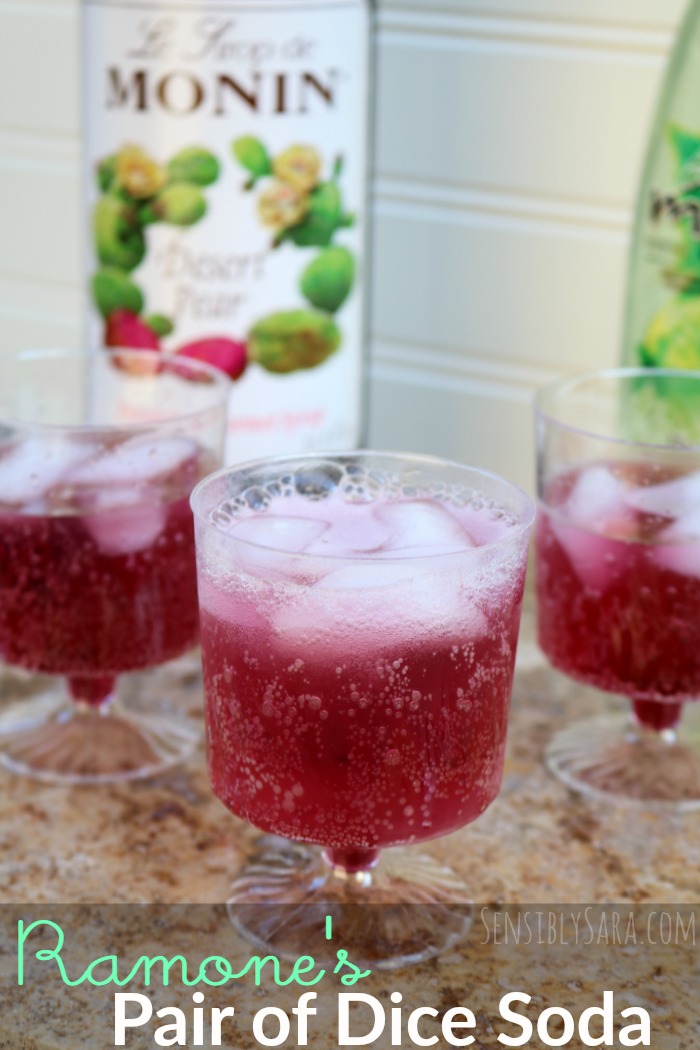 MM-MMMM! Roman's Pair of Dice Soda is so yummy – I wish I had one in my hand right now!
What's your favorite Disneyland beverage?
YOU WILL ALSO LOVE:
If you like this post, you'll love these that I've picked out just for you!