**Full Disclosure: This post contains affiliate links. If you make a purchase, I get a teeny-tiny percentage at no cost to you.
Every once in awhile I get an idea that is beyond amazing. This particular idea came about nine months ago while I was planning my editorial calendar and the chocolate dipped almond footballs I was planning to make for football season. But my mind started thinking about all the other things that could be done with almonds and then it hit me like a bolt of lightning.
Pumpkin Spice Almonds!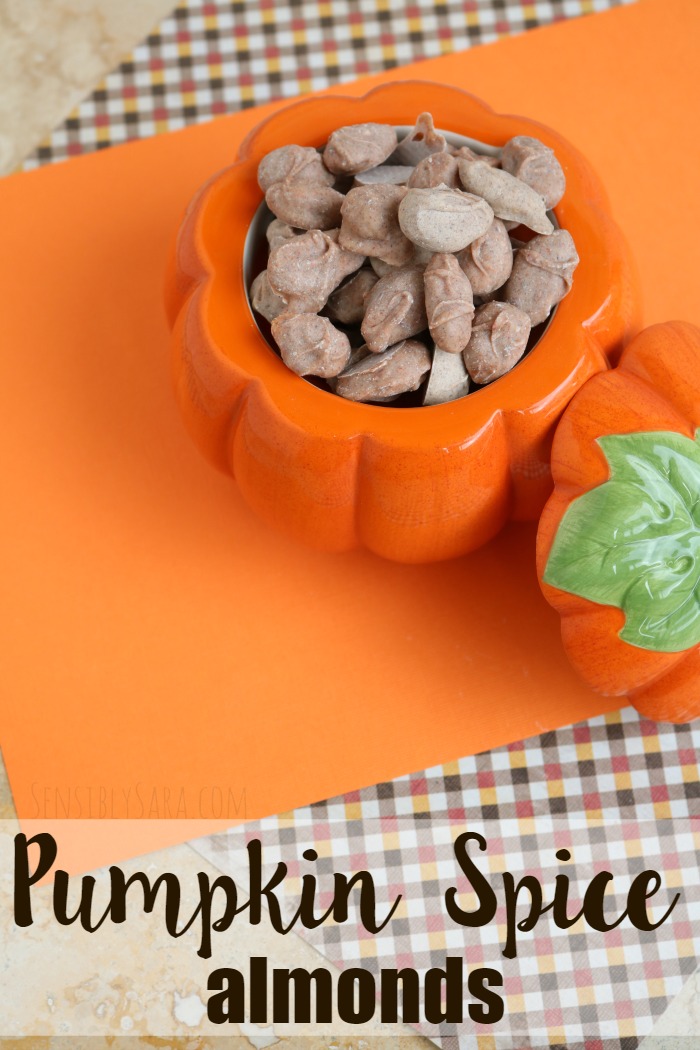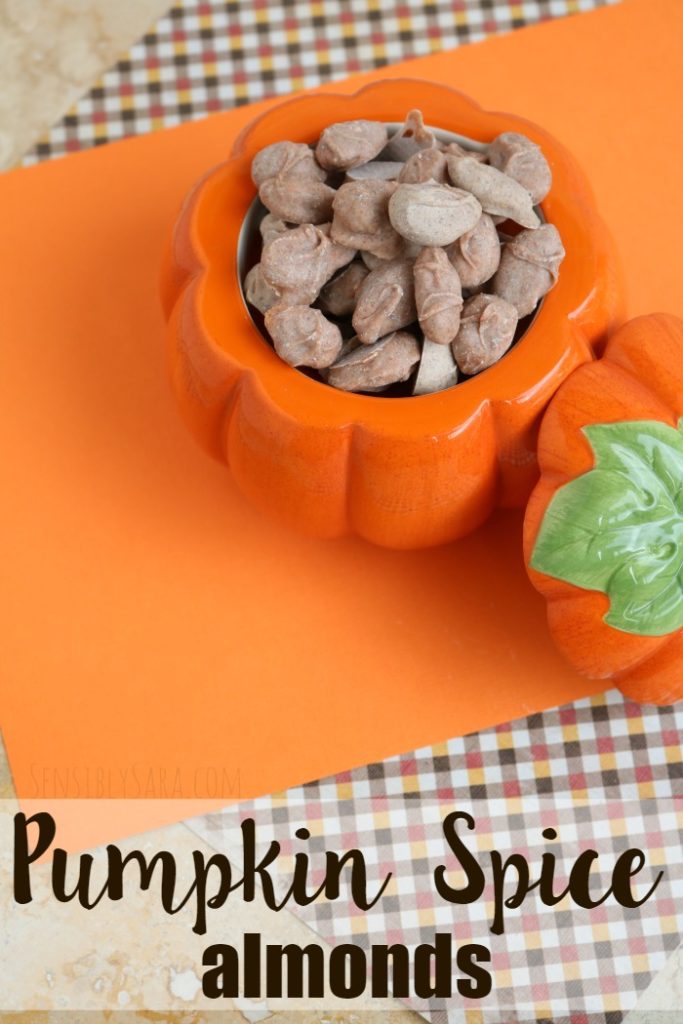 Ingredients:
1 package of vanilla almond bark
1 jar pumpkin pie spice
1 pound whole, raw almonds
orange gel coloring, optional
microwave-safe bowl
silicone spatula
Directions:
Put half the vanilla almond bark in a microwave-safe bowl.
Sprinkle 1 tablespoon + 1 teaspoon pumpkin pie spice (and optional gel coloring) over the bark.

Heat in 30-second increments until melted and smooth. Stir between heats.

Drop in about half of the almonds into the heated bark mixture.

Using the spatula, gently toss them to get a good coat on them.

With the oval-shaped dipping tool, pull the covered almonds out of the bark and put them on the silpat to harden.

Make as many pumpkin spice almonds as you can stand and then make a few more!

Serve and enjoy!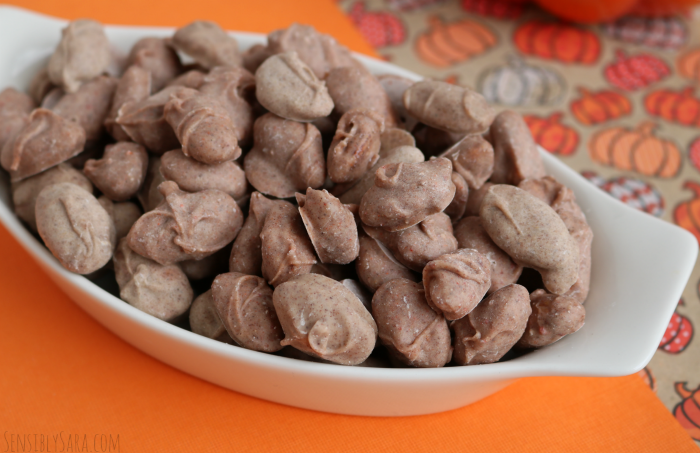 I made the first batch of pumpkin spice almonds while my husband was at work. When he got home, I asked if he'd hold a zippered bag open so I could funnel the almonds in. He couldn't help but snag a few! Then he agreed that my idea for pumpkin pie almonds (as he calls them) was out of this world. And while these almonds aren't beautiful, they really are delicious!
What's your favorite Pumpkin Spice product?