**Full Disclosure: This post contains affiliate links.
I was scrolling through Pinterest one day and came across something called the Barbie Cocktail. It was neon pink and looked scrumptious! But it was made with alcohol and I just don't drink so I decided to re-create my own – a non-alcoholic Barbie Pink Drink Cocktail – and it's amazing!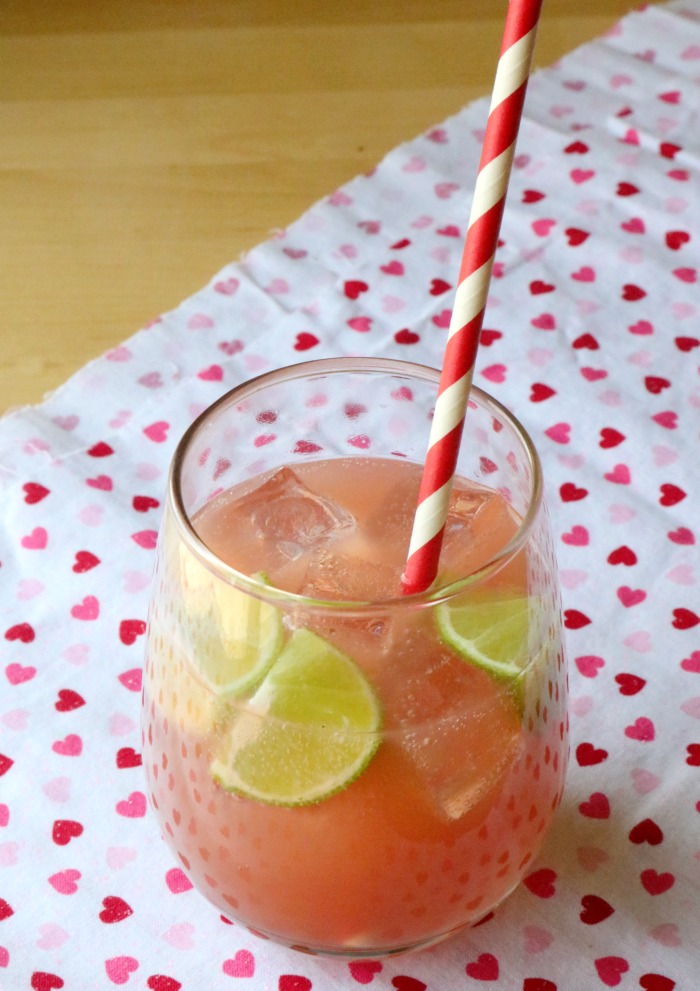 Non-Alcoholic Barbie Pink Drink Cocktail Recipe –
Ingredients:
1/2 cup Cranberry Juice

1/2 cup Orange Juice

1/2 cup Pineapple Juice

2 Limes

1 can Lemon-lime Soda

Ice
Directions:
Measure out all three juices and pour them in a pitcher.
Cut one lime in half and squeeze the juice into the pitcher.
Refrigerate until ready to use.
Fill a glass with some ice and then about half way with the juice mixture.
Top off the glass with the lemon-lime soda.
Quarter the second lime and use as garnish, if desired.
Serve and enjoy!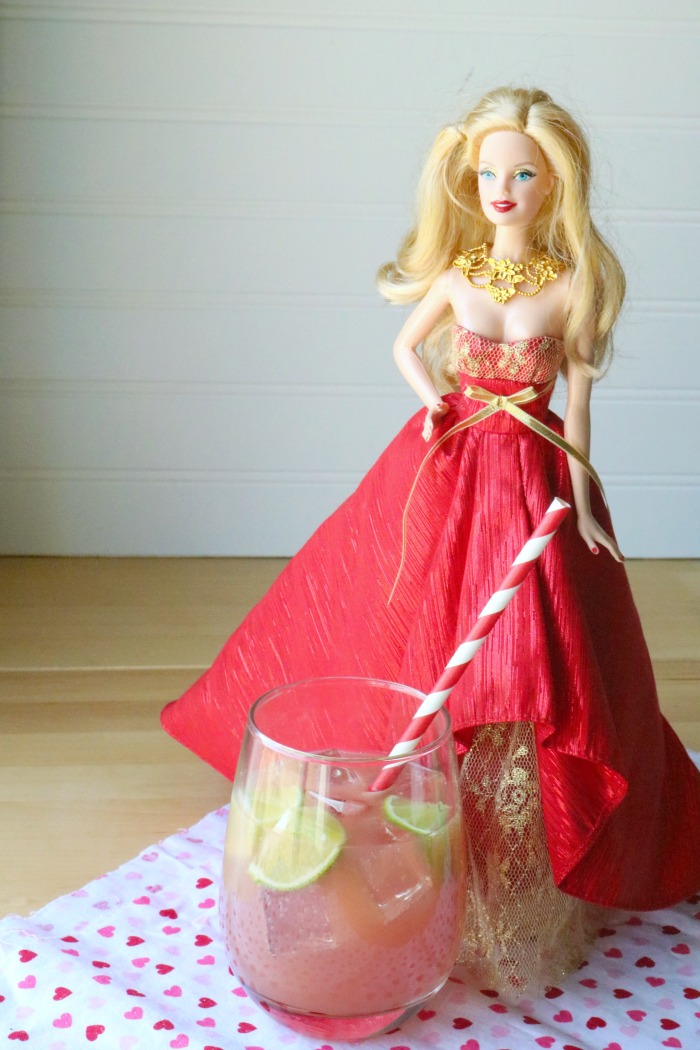 Incredibly simple to throw together, the Barbie Pink Drink Cocktail would be perfect for Valentine's Day, Barbie birthday parties, bridal and/or baby showers, and so much more! While I recommend you add the lemon-lime soda when you are ready to serve it, you could add it ahead of time – it just won't be as bubbly.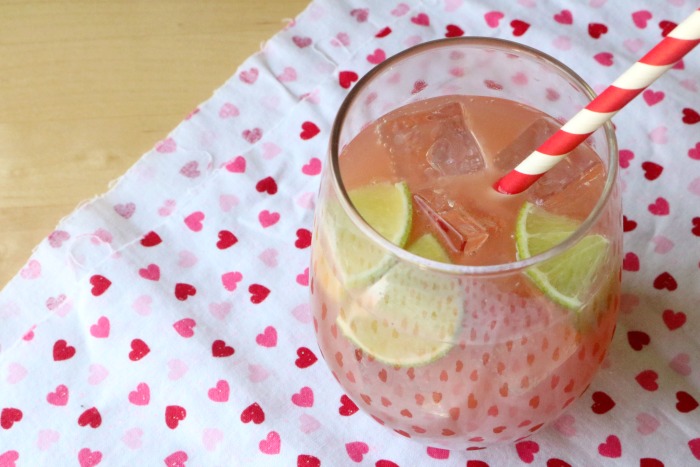 Does the Barbie Pink Drink Cocktail sound good to you?