**Full Disclosure: This post contains affiliate links.
During the chilly days of winter, nothing makes me happier than a blanket, the remote and big cup of hot chocolate with lots of marshmallows! When I drop the marshmallows in my cup of hot chocolate, I have to use a spoon to stir everything together and that makes for more dishes. So then I had an idea – hot chocolate stirrers!!
Hot Chocolate Stirrers –
Supplies: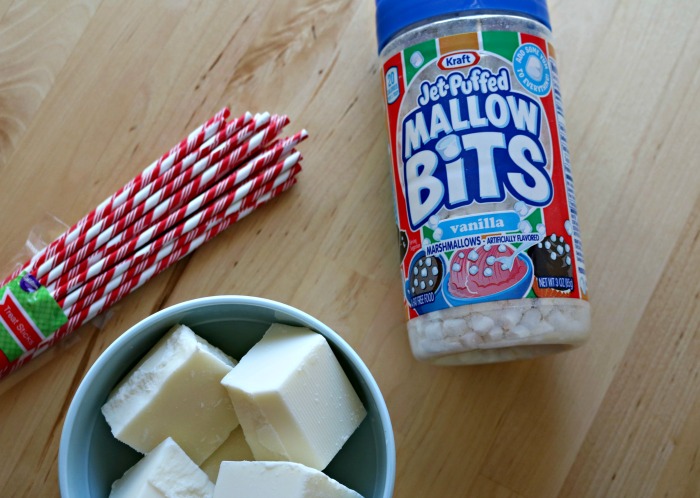 Directions:
In a microwave-safe bowl, heat the almond bark in 30-second increments until melted and smooth.
While you heat the almond bark, fill the bottom of a plate dehydrated marshmallows.
Pour the almond bark in a tall, skinny cup/mug.
Dip the lollipop stick in the melted almond bark and place in on the plate of marshmallows.

Dump more of the marshmallows over the top of the stick.

Repeat.
Put the plate of marshmallows in the refrigerator for 10 minutes or so.
Store unused hot chocolate stirrers in an air-tight container.
To use: heat water or milk, add your favorite hot cocoa powder, grab a stirrer and mix!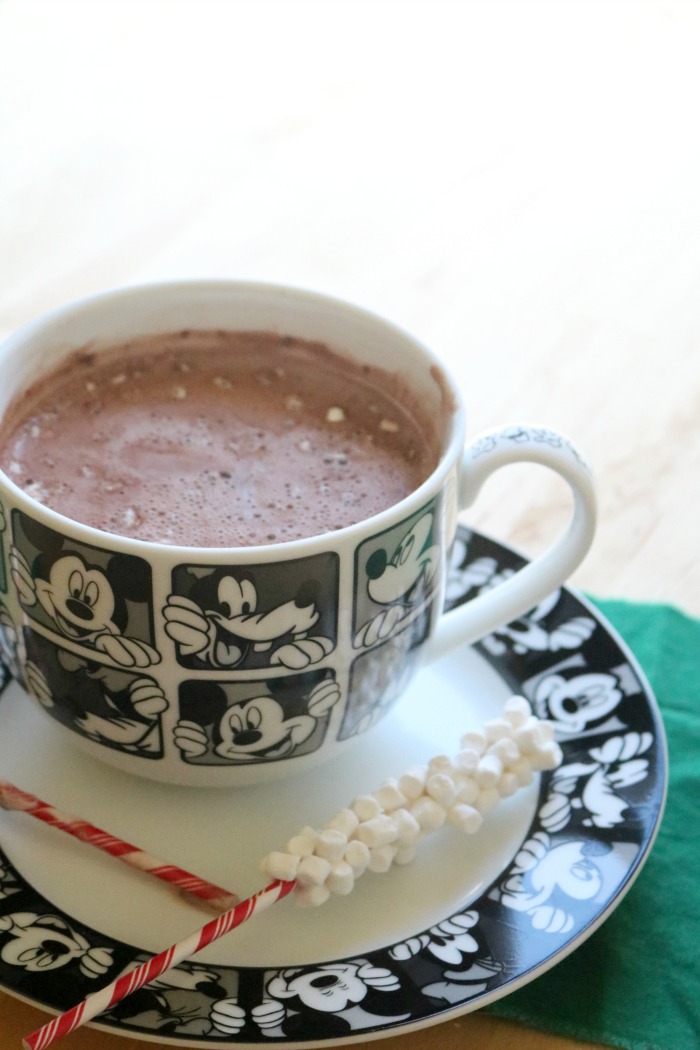 Hot chocolate stirrers are downright easy to make and ready to use in under 15 minutes. Of course, you don't have to use dehydrated marshmallows – other options include using crushed peppermints, caramel bits, peanut butter chips or sprinkles. If you don't like almond bark, try peanut butter, melted chocolate or ice cream.
What do you like to add to hot chocolate?