I enjoy a good non-alcoholic beverage and this Ginger-Pear Mocktail Recipe is out of this world! It's probably no surprise to many that I'm not a drinker but that doesn't mean I don't like a fun drink from time to time. Making mocktails is one way to use my champagne glasses and sip on a delicious drink. Even better, though, is that mocktails are family-friendly!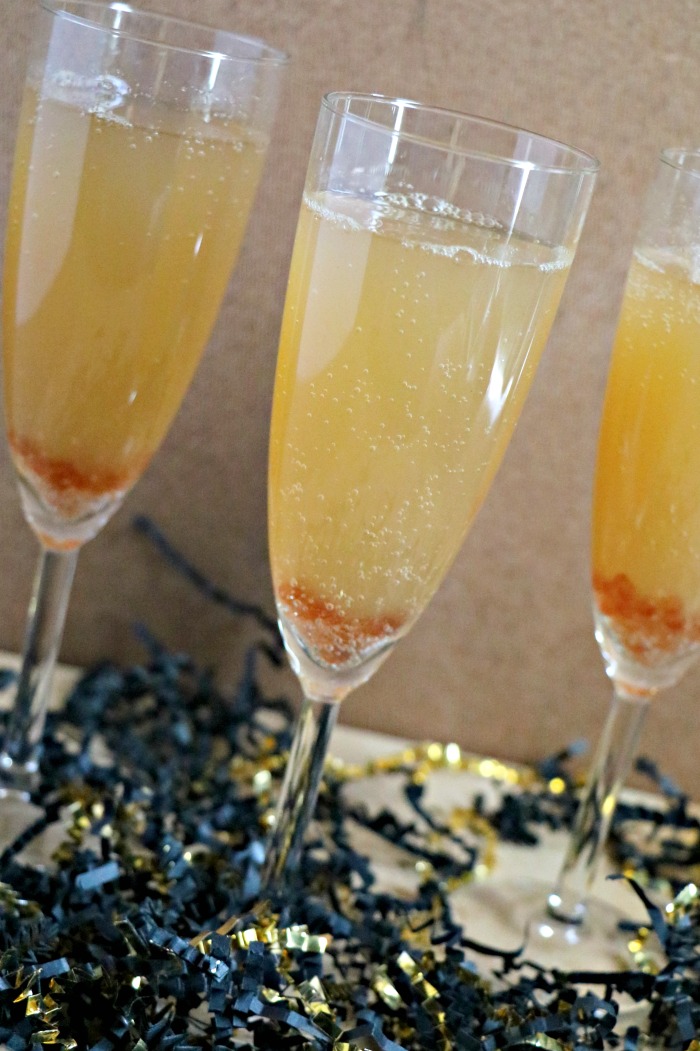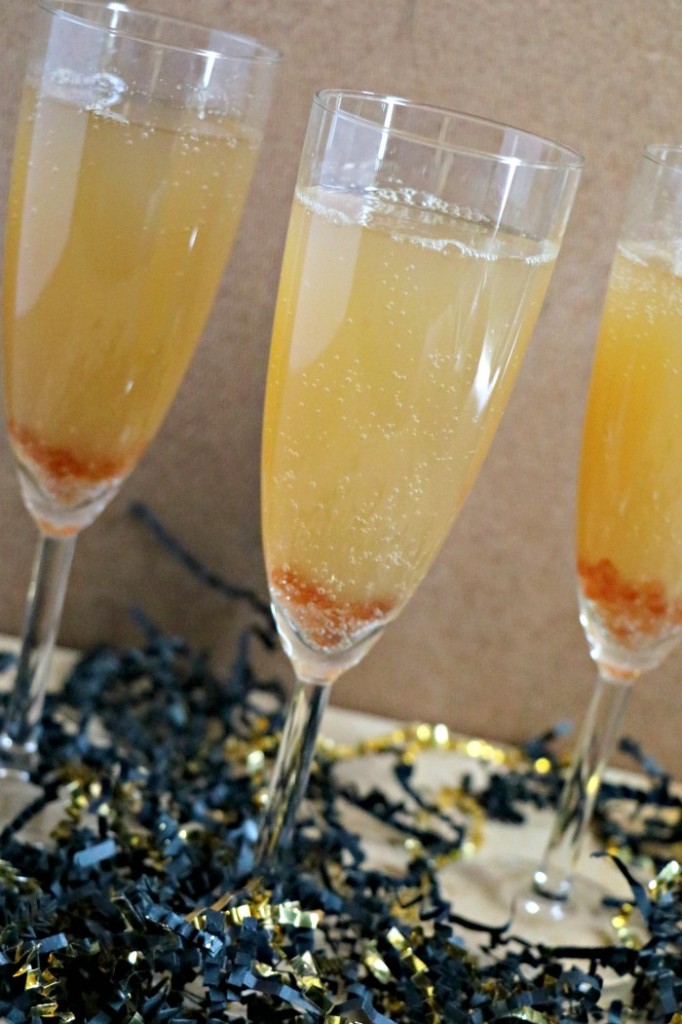 **This post contains affiliate links.
Ginger-Pear Mocktail Recipe –
Ingredients: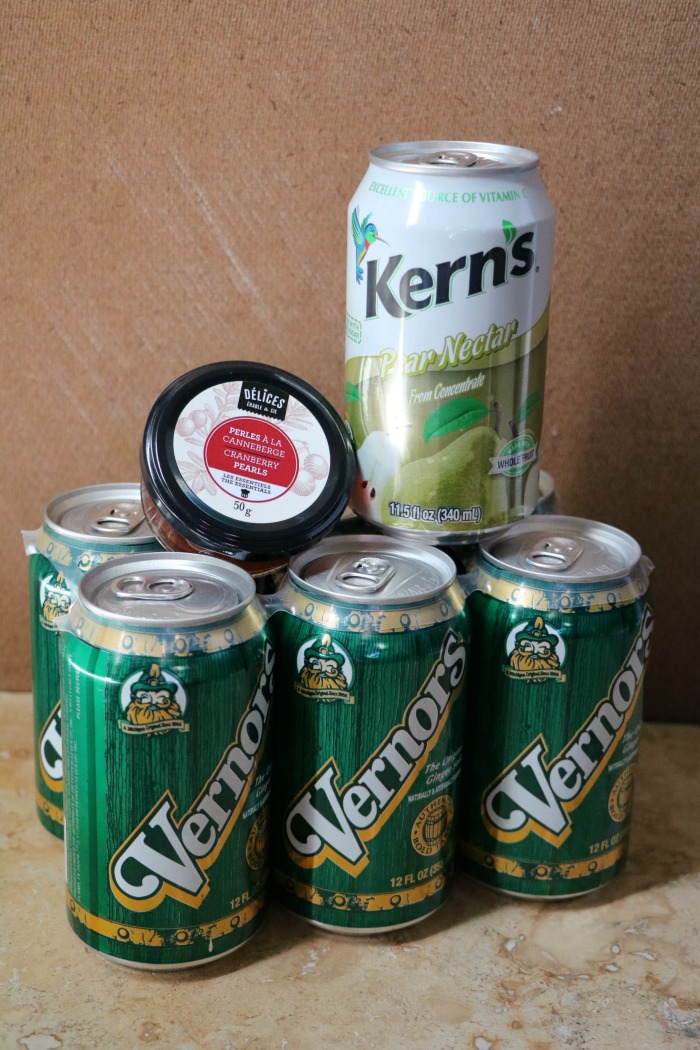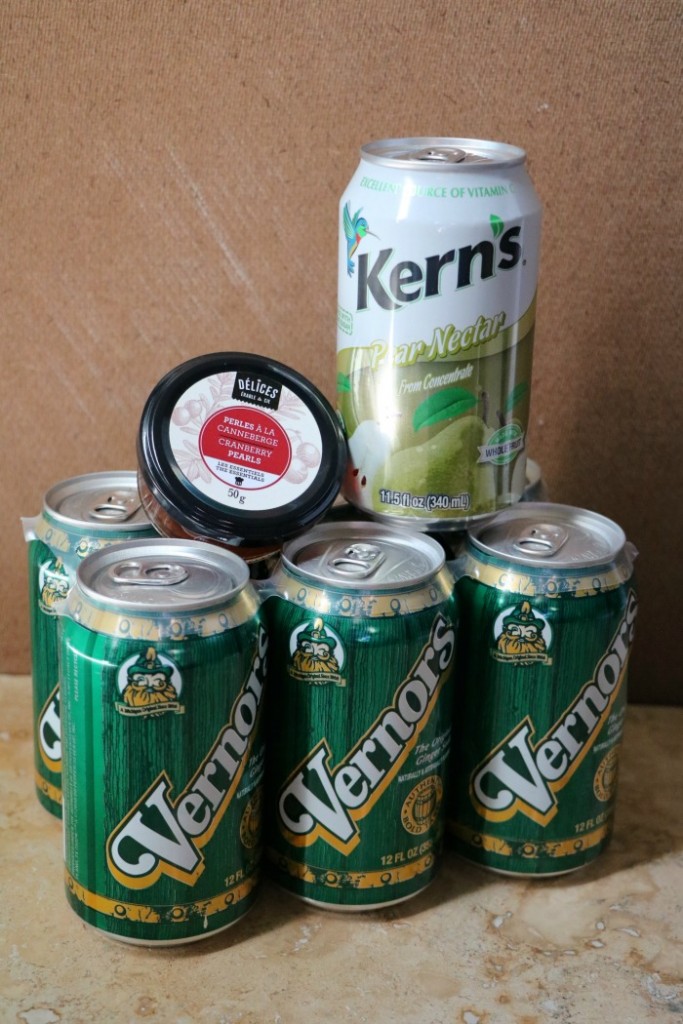 Directions:
Pour 1/2 cup of pear nectar over ice in a glass.
Add 1 cup of ginger ale over the nectar. (It'll mix as you pour.)
Optional: Add cranberry pearls to the mocktail.
Serve and enjoy!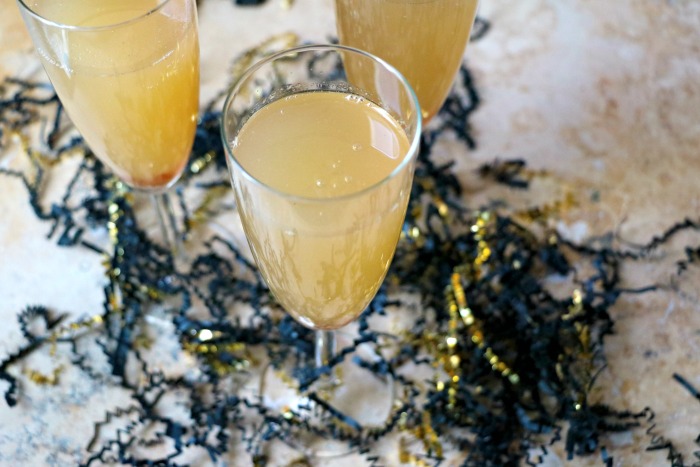 This Ginger-Pear Mocktail is incredibly easy to throw together for New Year's Eve, special events, last-minute parties or just because.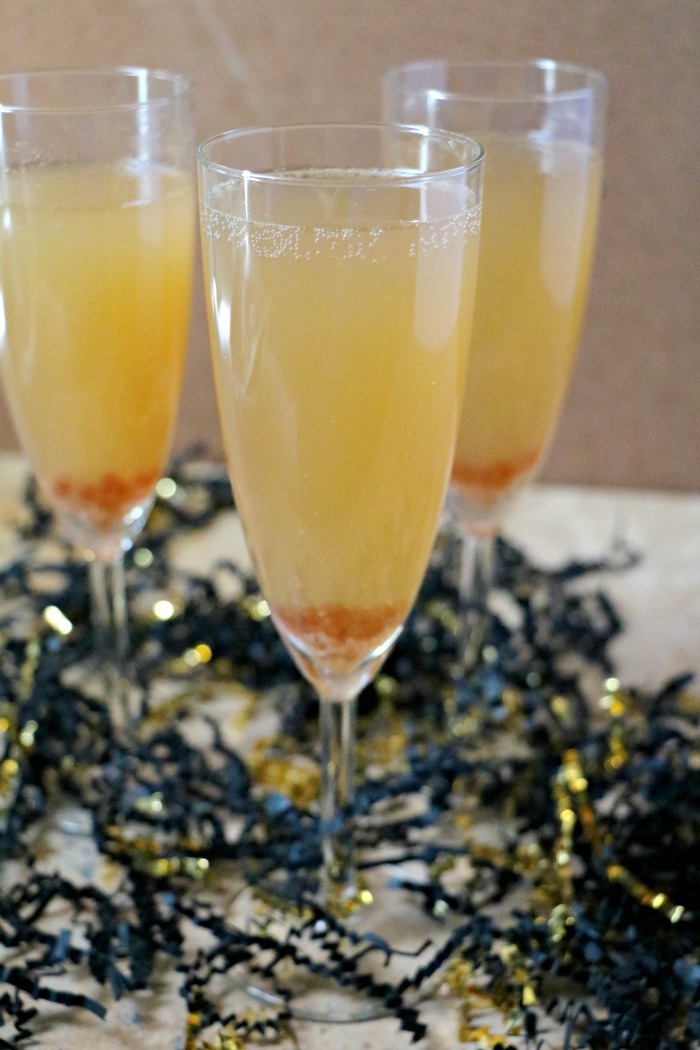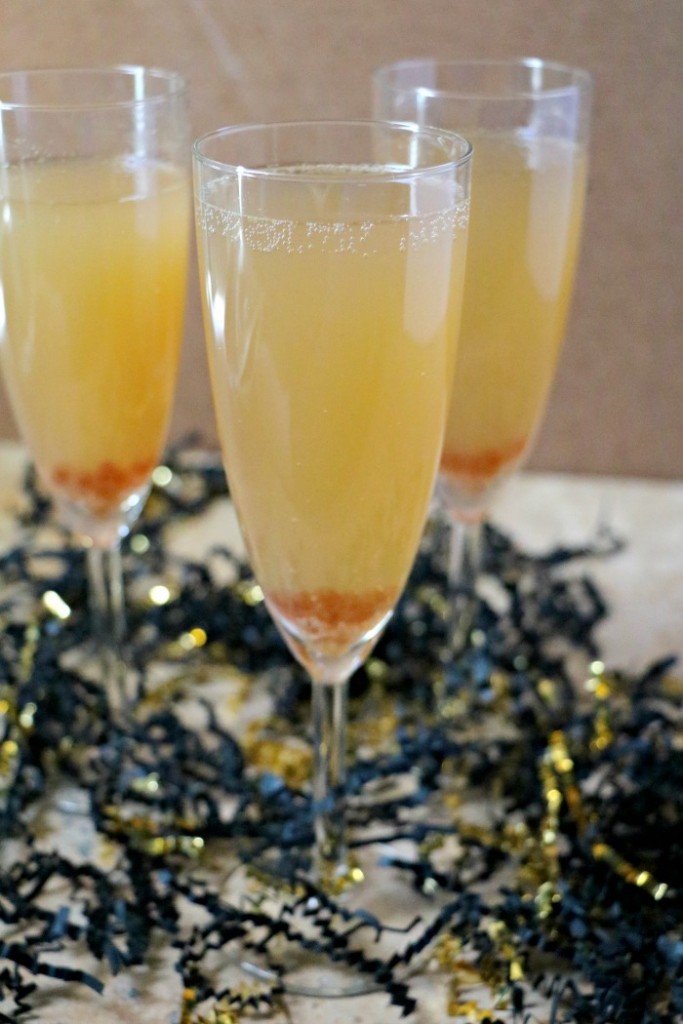 The cranberry pearls are just for fun. I bought them in Canada earlier this year and decided this would be a great way to try them. The pearls didn't float like I thought they would but they pop when you bite into them which adds an interesting twist to the drink.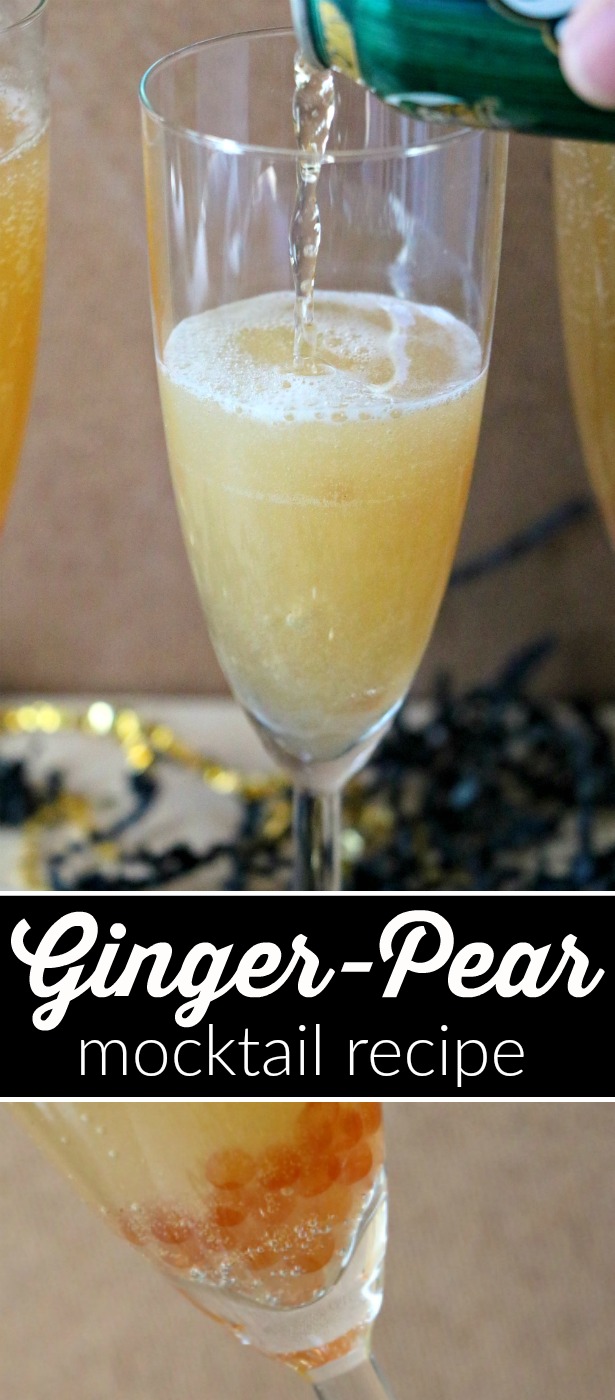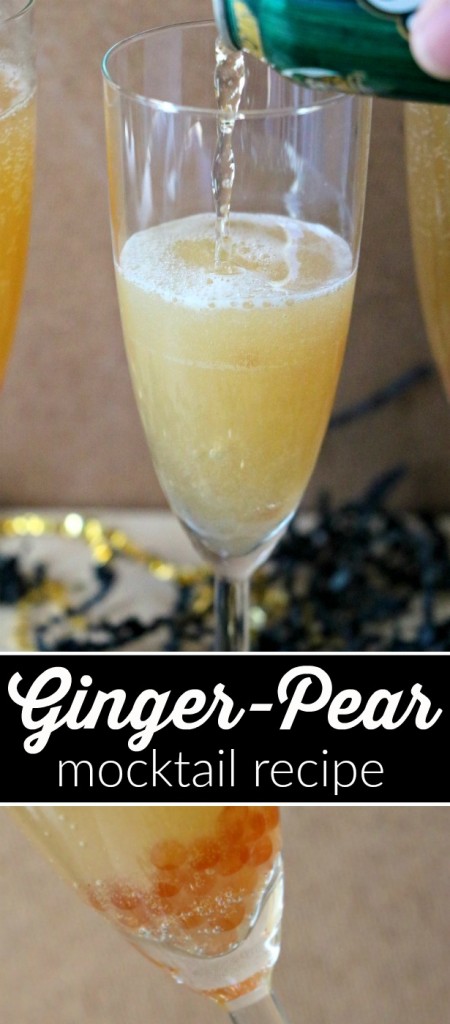 Do you make mocktails for special occasions?
Try my Mock-Champagne Recipe, too: