**Full Disclosure: This post is compensated by Global Influence. All opinions are my own.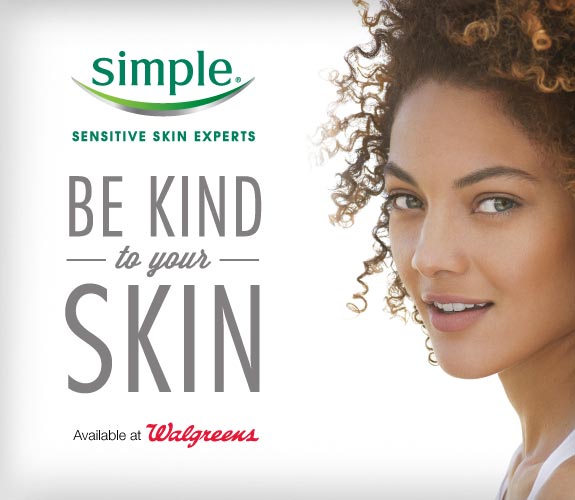 My youngest son has super sensitive skin. I've talked about Colin's eczema more than once – we have to be ultra careful about the products we use on his skin. Even being extra vigilant and buying products that claim to be for sensitive skin doesn't help. For us, trial and error is the only way. We mostly use Simple® Skin Care and see great results when we do. The Simple® products have NO parabens, NO dyes, NO artificial perfumes and NO harsh irritants.
Simple® Skin Care has three new products: Ultra-Light Gel Moisturizer (for instant hydration), Simple Foaming Facial cleanser (rinses and leaves nothing behind apart from clean, fresh hydrated skin) and Nourishing 24-hour Day/Night Cream (for super soft and smooth skin). I am excited to try the moisturizer and day/night cream for myself but I might use them on Colin's dry spots.
My husband doesn't have sensitive skin, but he uses the moisturizing facial wash twice a day. Simple® Skin Care is the brand he uses because it's kind to his skin! During the month of May, you can get a great deal on Simple® Skin Care at Walgreens. I'll be stocking up!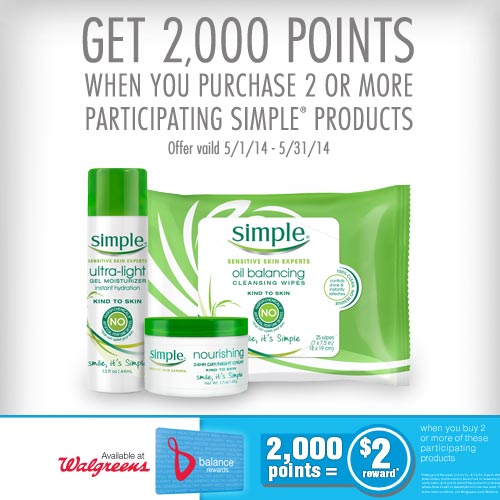 Buy any 2 or more participating Simple® products at Walgreens during the month of May and get 2,000 Balance Reward Points. For even more savings, participating Simple® products at Walgreens are Buy 1 get 1 50% off with your Balance Rewards Card.
Do you use Simple® Skin Care? Which are your favorites?