I am not good at being on the receiving end of BAD news.  If there is bad news, my Mom (usually) calls my husband and says, "Can you tell Sara …?"  Today was different.  Today my Dad called … and I could tell by the look on my husband's face that it was going to be BAD news.  So I say, "It's bad news, huh?"  He asked J to go play with C for a few minutes in their playroom and just held me.  I said, "Who was it?"  … "Uncle Jim"
NO!  It's not possible!  He is 10 days shy of 55th birthday.  IT'S NOT POSSIBLE.
There is not much information available at this point – so I don't know how or why.  Just that he is gone.  It's his time to become an angel, to watch over my boys from above.
My boys and I were lucky enough to visit him for a weekend this summer.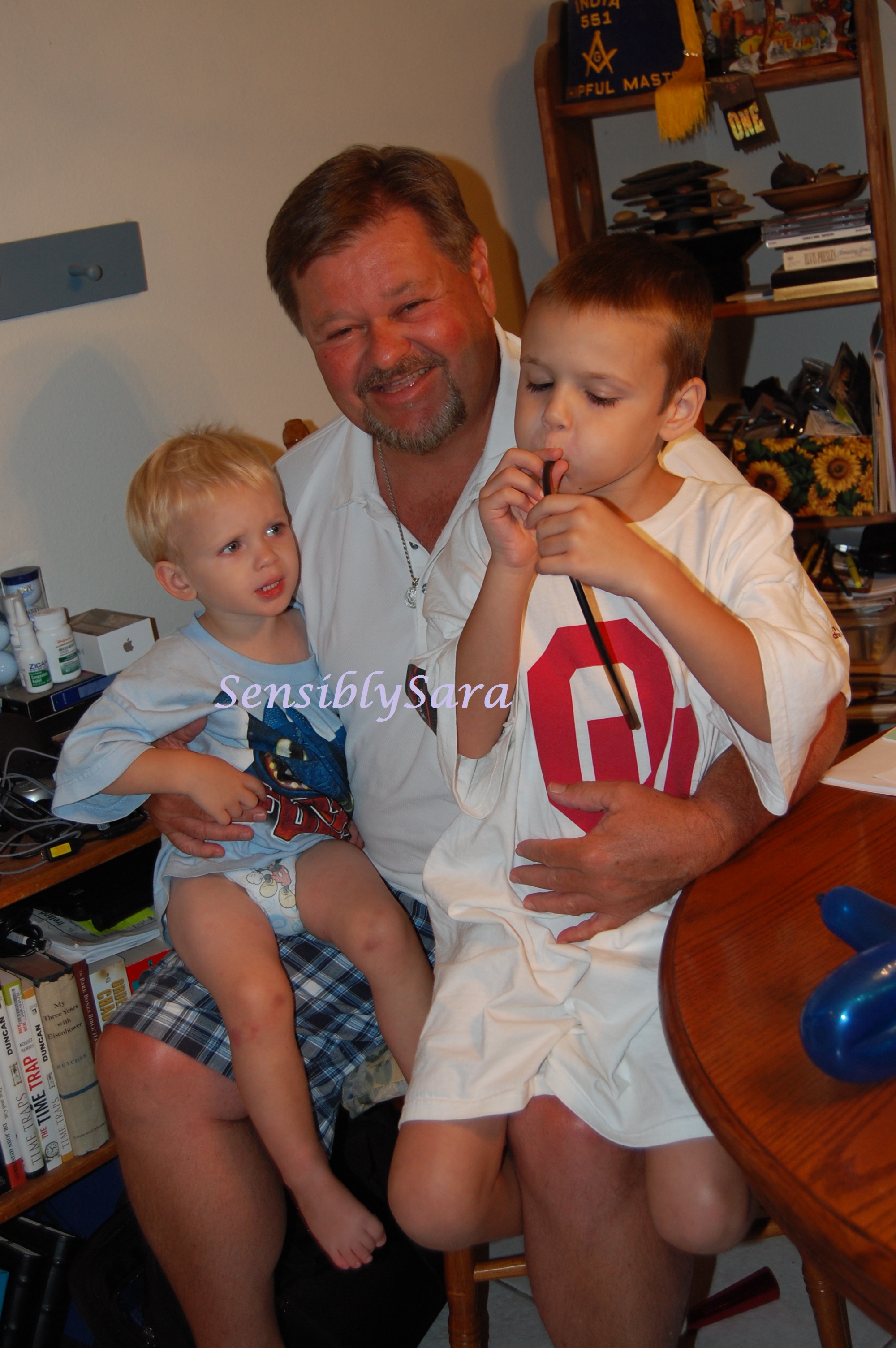 I will always remember Uncle Jim as a generous, caring man.  He never had much time for anything – he was a CLOWN (Lucky) for the Shrine, he was a member of his City Council, he was Santa (Every year when we were little, he would "appear" in the bar at my Grandma's house, dressed as Santa with toys in hand), he was the GREATEST UNCLE EVER!  He was dog-lover, and FUNNY, so funny (at a family reunion one time, he put FART spray in my bed! LOL!).   He was the biggest OU fan you'd ever meet.  He was a great father and husband – he will be deeply missed.
I love you, Jim.
PS: J keeps asking why I am crying (I think a better word would be bawling), but I don't know what to say.  I know I will have to tell him, but I think I need to have more information before I attempt that.  Lord, please give me the strength to tell him without scaring him.