**Full Disclosure: This trip was put together and hosted by the Oklahoma City CVB and their partners. All opinions are my own.
With only ten days until Christmas, I packed my bags and caught a flight to Oklahoma City. I was meeting my blogging BFF, FindingDebra, for a few days. We were escaping the hustle & bustle of the Christmas season to spend time reconnecting with each other while exploring the city that is just a day's drive for either of us. I'll speak for both of us when I say we had an amazing time exploring and relaxing!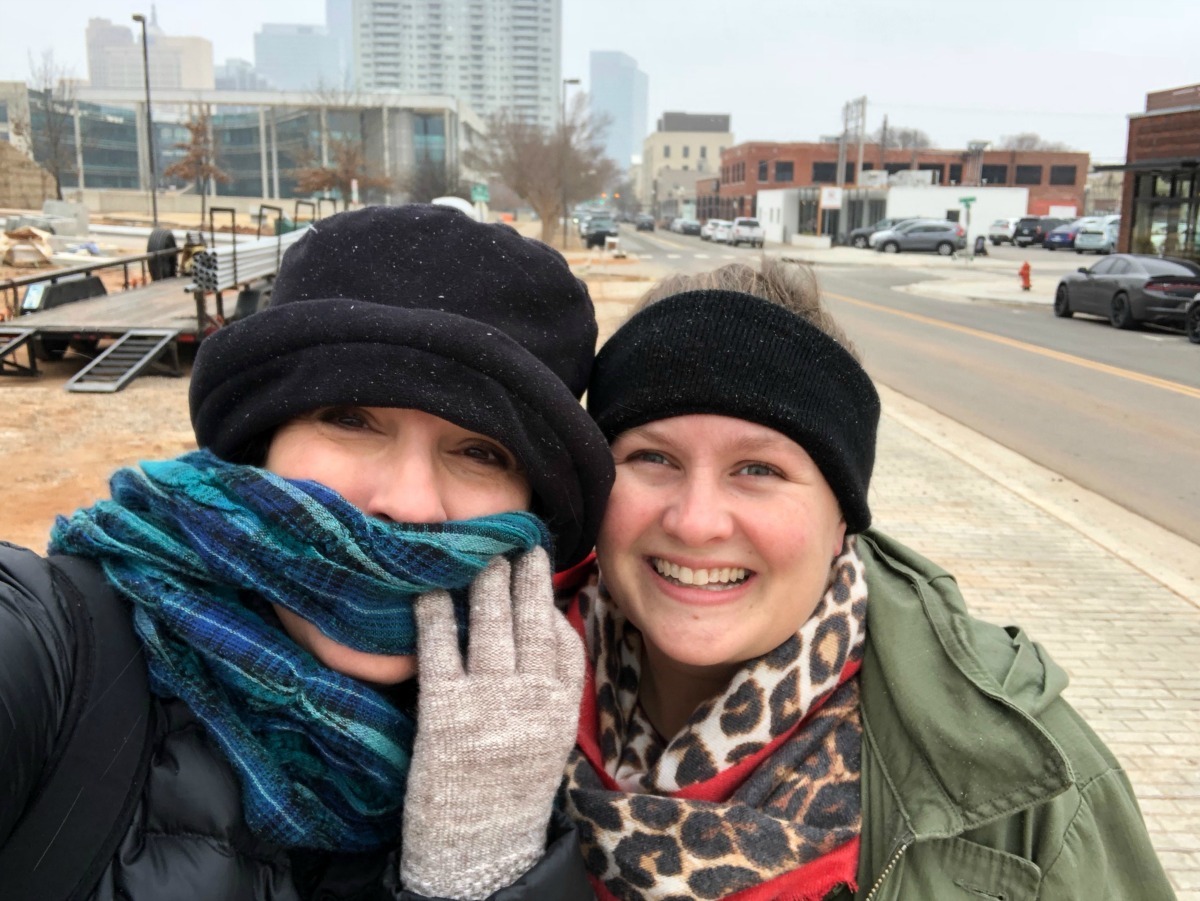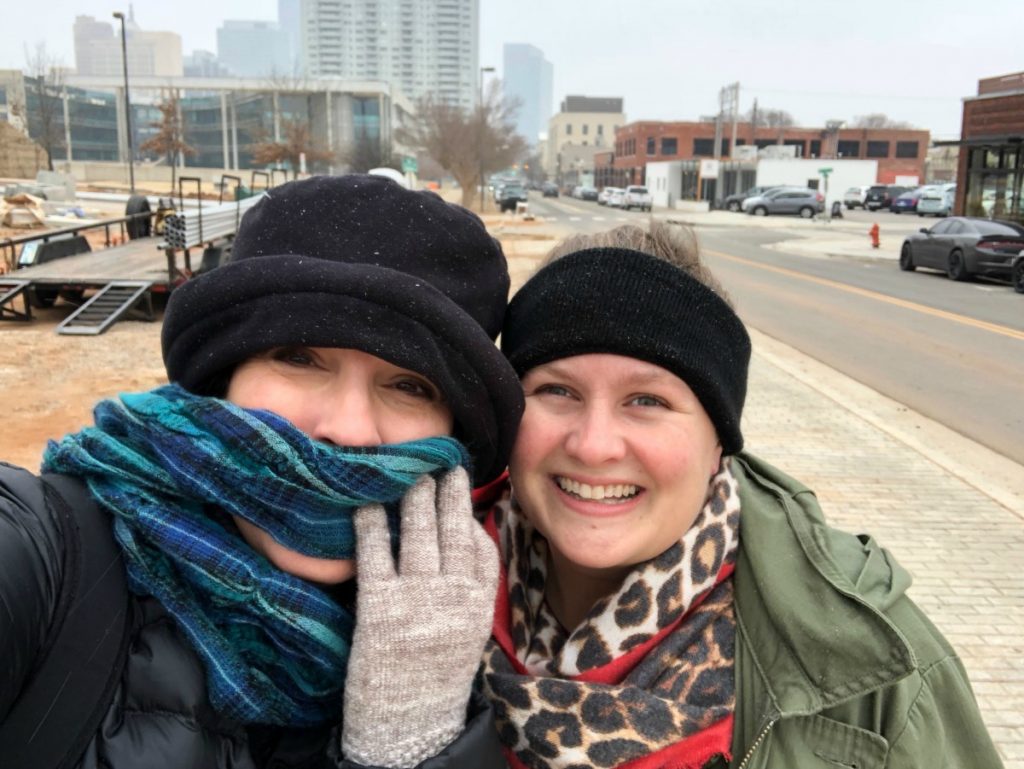 My uncle & his family live in Oklahoma so I've been there several times but I've never made the time to do anything other than visit with them. This trip had me thinking – what IS there to do in Oklahoma City?! When you think of Oklahoma, what comes to mind? Native Americans, horses and gambling or family-friendly fun and delicious restaurants?
The itinerary laid out for us included staying at a unique hotel, eating – LOTS of eating (one of my favorite things to do), and discovering some really neat hidden gems located right in downtown Oklahoma City!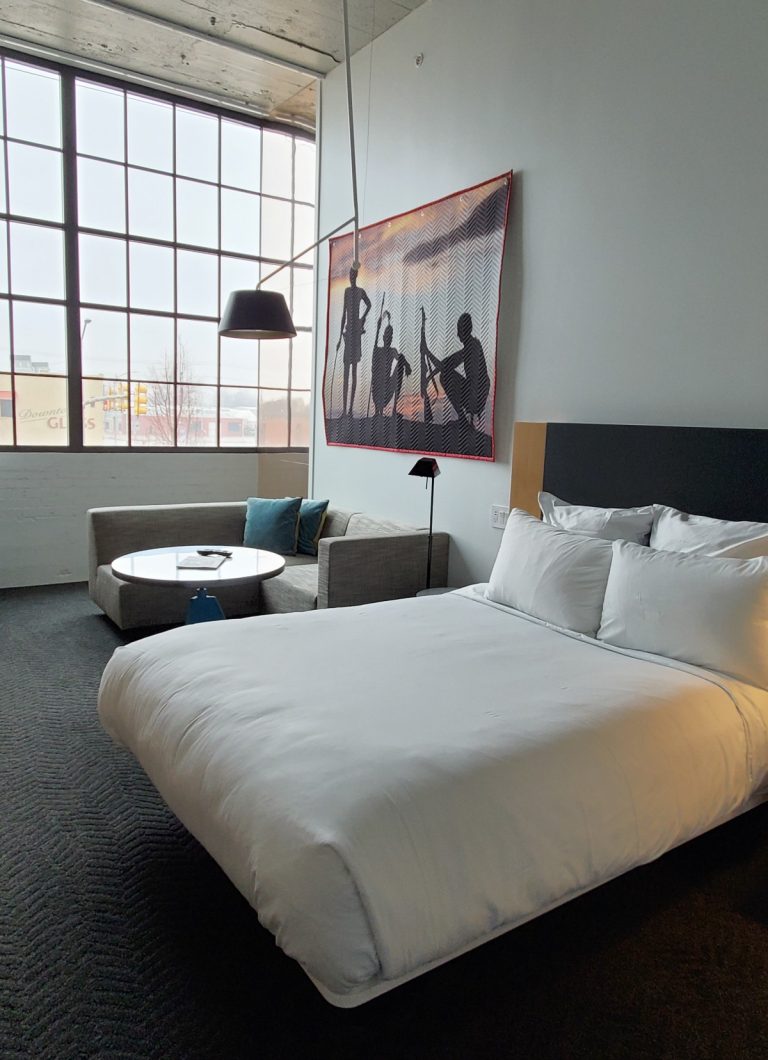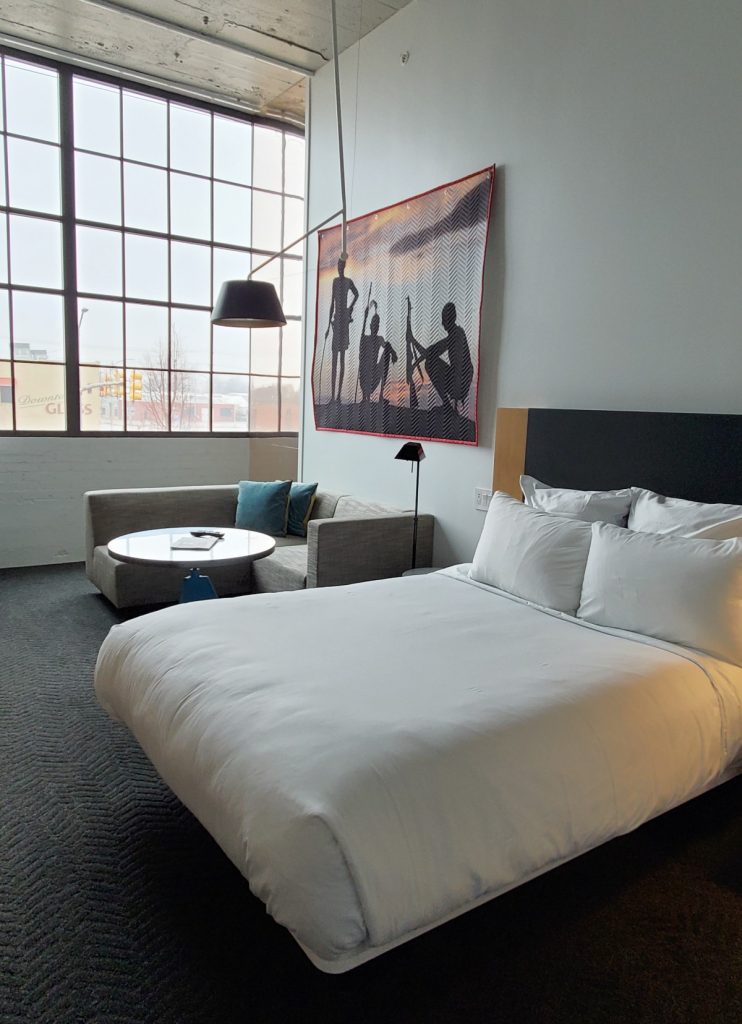 Downtown OKC Districts –
Downtown Oklahoma City is divided into 8 different sections.
Midtown
Bricktown
Automobile Alley
Plaza District
Business District/City Center
Arts District
Film Row
Deep Deuce
There is a Streetcar available for $1+. It makes its way around two different loops which cover at least a portion of Bricktown, Midtown and City Center.
Tip: If you are planning to ride the streetcar more than 3 times in one day, you should consider the 24-hour day pass.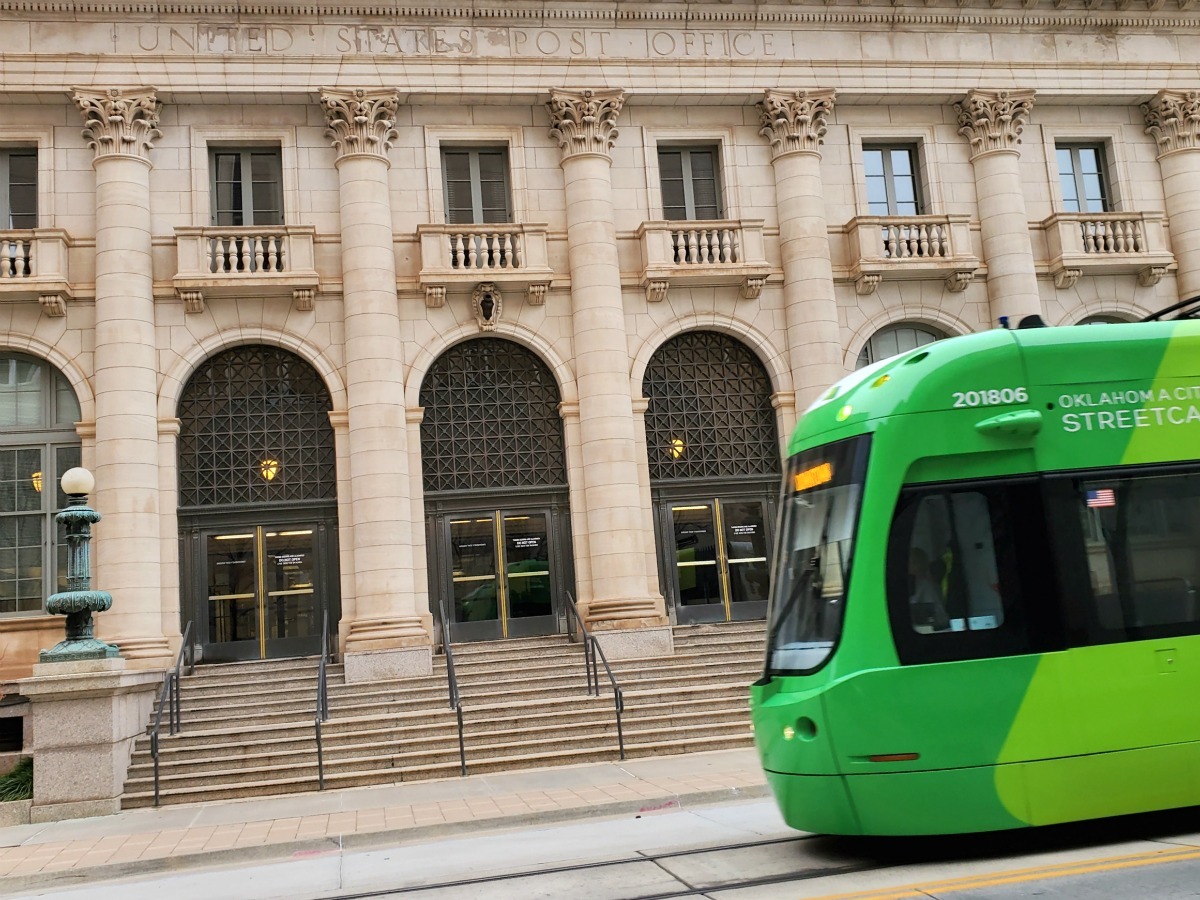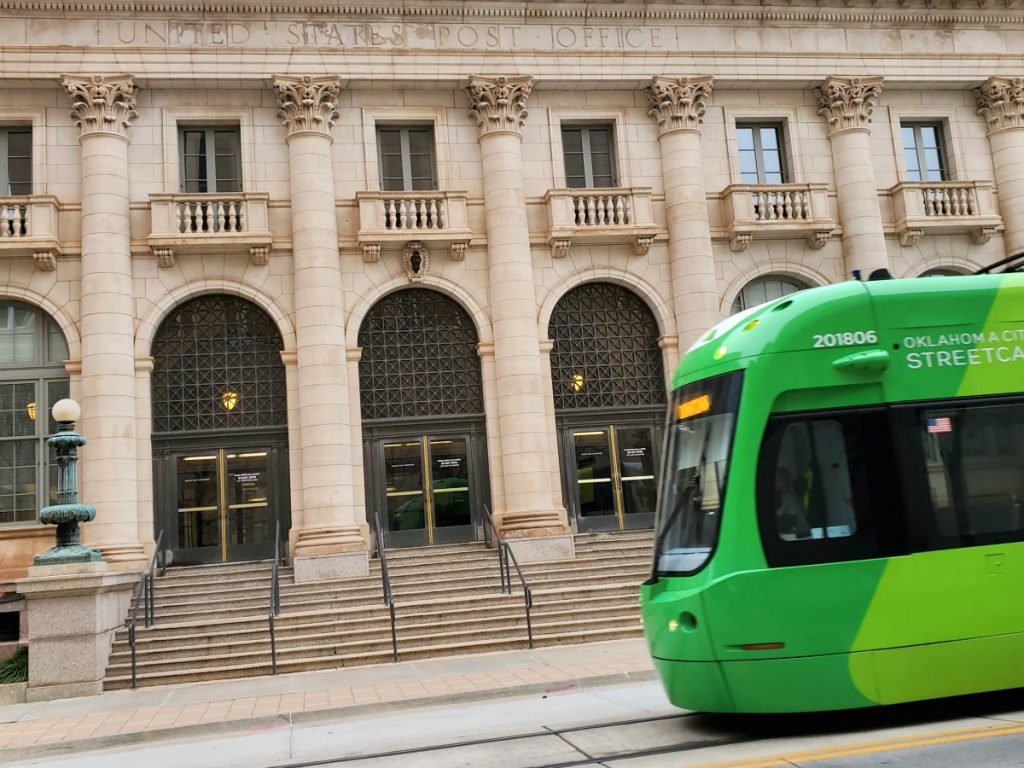 Food in downtown oklahoma city –
Downtown Oklahoma City has a gigantic selection of top notch restaurants. These are just a few of the places I dined:
Café Kacao

This is an OKC breakfast hot spot featuring a menu full of homestyle Guatemalan favorites & Latin-themed cuisine!
Tip: Make your reservation through YELP! before you go or you might wait a long time!

Cheever's Café

Cheever's is an elegant bistro which offers upscale Southwestern & Southern cuisine.
The food was AMAZING. I had the Beef Short Ribs with mashed potatoes and I'll be dreaming about that dish until I go back!
Tip: Order dessert – get the Ice Cream Ball!
Fun Fact: The building housed the Cheever's and their flower shop until the mid-90s.

Kitchen 324

The industrial cafe/bakery is located in a historic building and prepares elevated comfort fare & artisanal sweets.
I'm not a fan of poached eggs but had the Open Faced Toast. I can't imagine eating that dish any other way. YUM!

The Hall's Pizza Kitchen

What started as a food truck is now an eatery serving wood-fired pizza, beer & wine in an industrial-chic space with a rooftop patio.
Tip: Quinn's Burrata, Lasagna Pizza on The Amanda and Butterscotch Pot de Creme are must-try items, I'd say!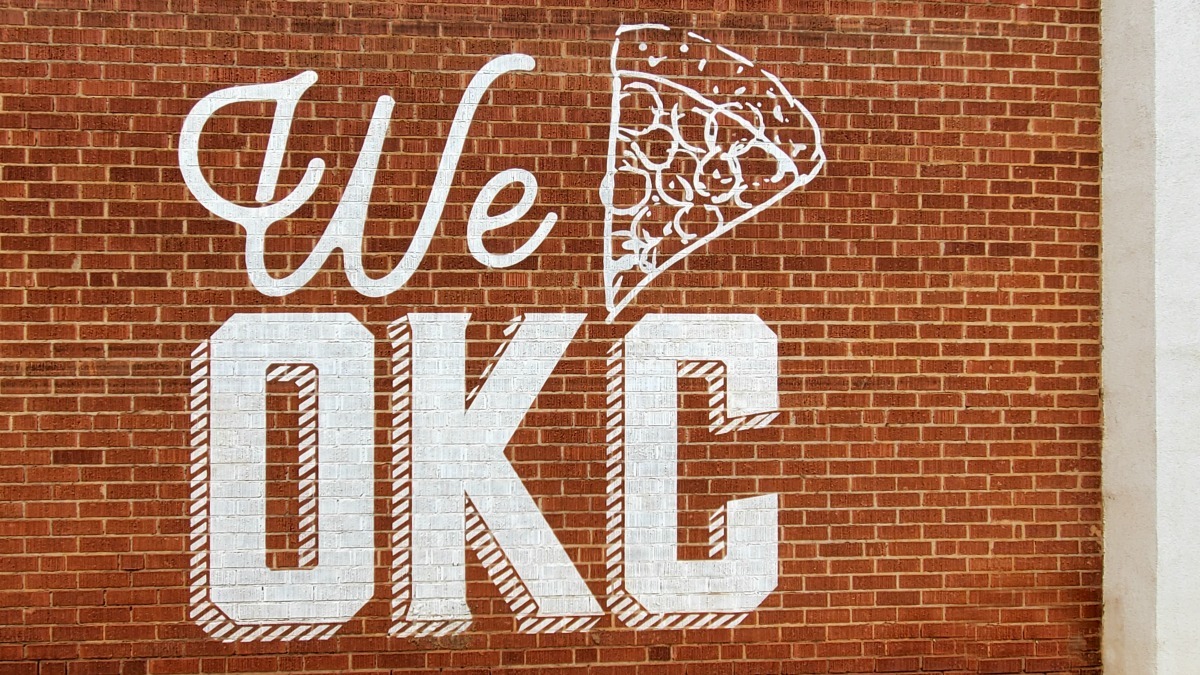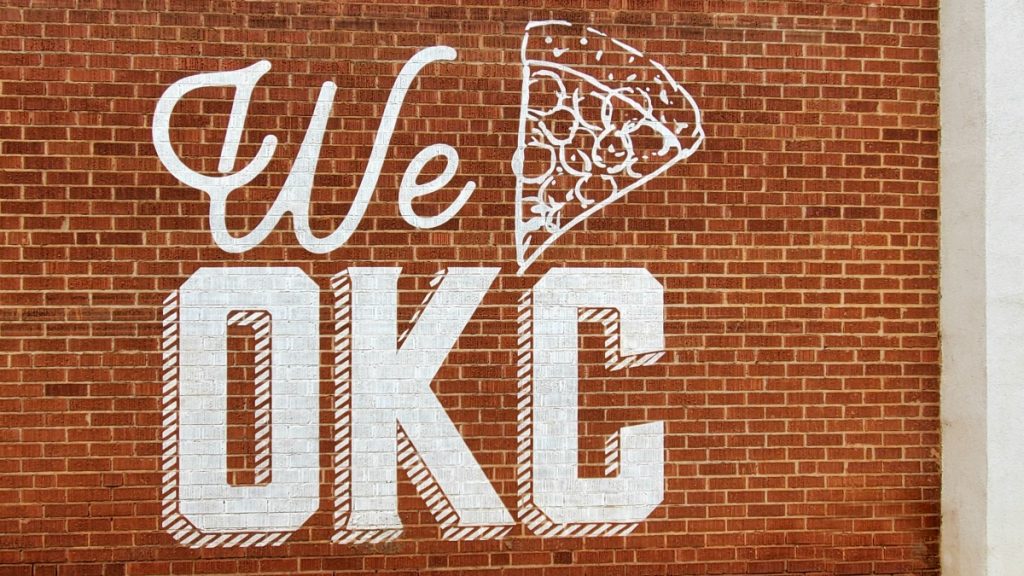 Mary Eddy's

Situated just inside 21c Museum Hotel, enjoy a meal in this relaxed restaurant.
The menu is full of healthy, tasty choices. I enjoyed the Brussels Sprouts and the Bolognese.
Secret: Your bill will come with a mug full of Grape Cotton Candy, and it's delicious!

Waffle Champion

Offering counter-service and featuring unique waffle sandwiches, this restaurant is casual with airy digs and outdoor seating.
I ordered the S'mores Waffles and they were OUT OF THIS WORLD! But maybe order a side of bacon or an egg so you don't sugar crash.
Tip: If you intend to visit on a weekend, plan to wait. The line is often out the door.

Bricktown Brewery (inside Remington Park)

The Turkey Pot Pie was unlike any pot pie I've ever had – it was delicious but far too big for one person.

Tip: Look for the "Brick Twisted" items on the menu to see how they've spun regular comfort foods to fit the restaurant style.

Pie Junkie

A tiny, locally-owned bakery offering whole pies & slices with traditional & inventive fillings.
I wanted to try the Bird Dog Buttermilk so I got that one. If you don't drink alcohol, pass on this option. The Holiday Mint was good and I've heard rave reviews about the Peanut Butter Chocolate.

Jones Assembly

The Jones Assembly was far and away the coolest building we dined in. In the 1930s, it was the Fred Jones Manufacturing Plant and is now a cool combination of modern and vintage.
The food was a little fancier than I typically eat so I stuck with pizza but it was tasty and very filling. Debra ordered the Steak Frites and it looked good, too!
It's hard to say that ONE of these places was a favorite. I enjoyed them all so much!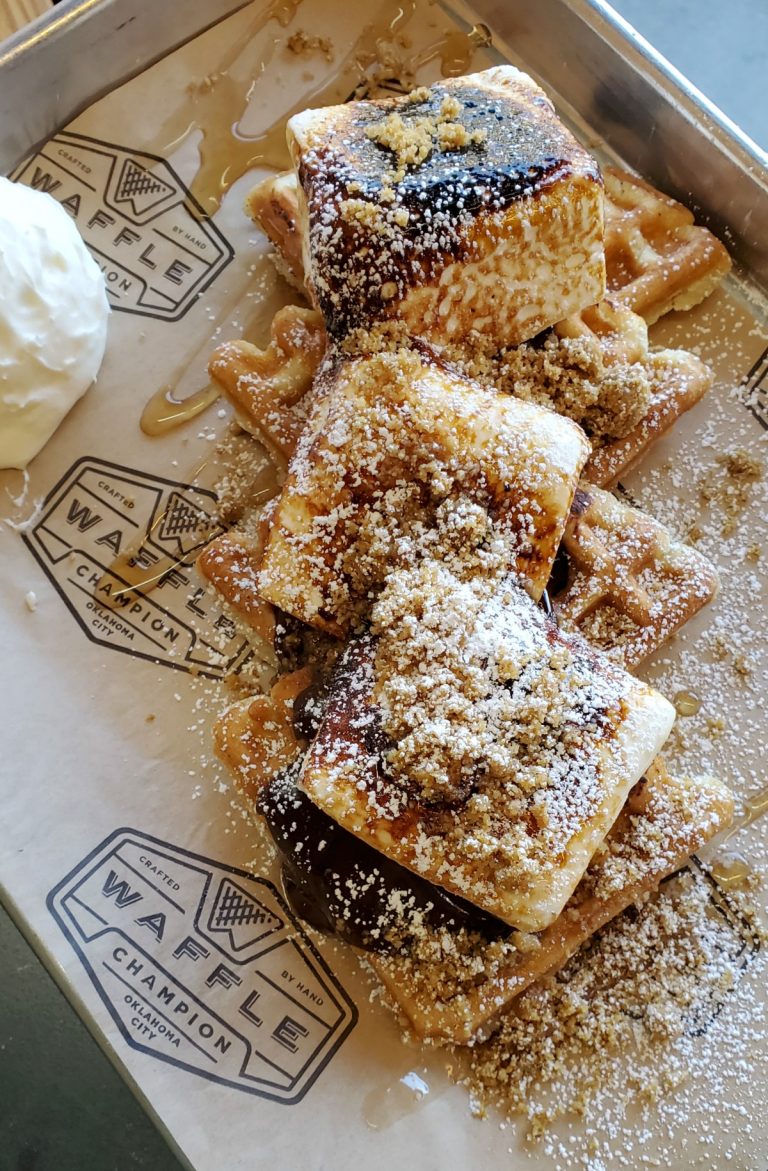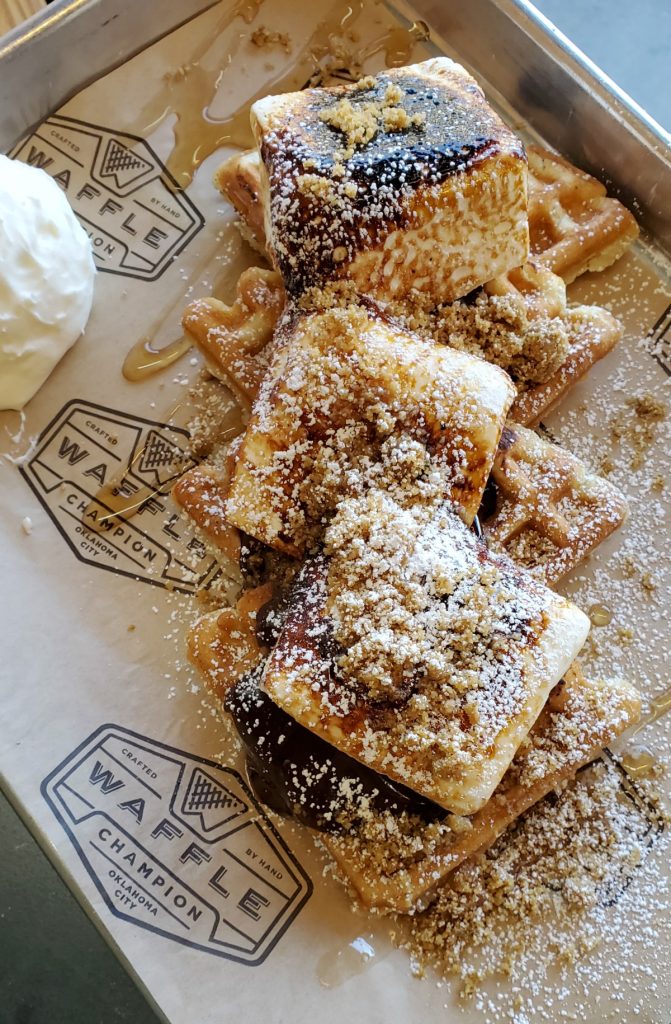 places to see & Things to do –
There are so many things to do and see in Oklahoma City. During my short visit, I saw/visited:
Factory Obscura Mix Tape

Is an Oklahoma City-based art collective creating immersive experiences that awaken wonder, build community and make the world better.

While Factory Obscura is very fun, I suggest you open your mind before you walk in. It's a funky venue that pulls you out of your comfort zone with immersive installations.

Oklahoma City Museum of Art

Part of the permanent collection includes a large installation of art glass by Dale Chihuly. It's located on the 3rd floor and will take your breath away!
Special Exhibit – Renewing the American Spirit: The Art of the Great Depression (through April 26, 2020)

Myriad Gardens

A 17-acre botanical garden and interactive urban park, the Gardens is home to multiple tiers of densely landscaped areas that surround a sunken lake.
During the winter months, take advantage of Illuninations inside the gardens or ice skating just outside.

Oklahoma City National Memorial & Museum

The Memorial & Museum was created to honor the victims, survivors, rescuers, and all who were affected by the Oklahoma City bombing on April 19, 1995.
There are over 70,000 artifacts cataloged and the FBI has turned over all evidence from the horrific event to the museum.
If you are visiting with a group of 10+, you can make a reservation for an archives tour. It will probably make you cry, but it's beyond interesting and I highly recommend it.
Tip: Allow at least a few hours to visit the Oklahoma City National Memorial & Museum. The museum closes at 6 p.m. but the memorial grounds are open 24 hours a day. I could have spent much more time mourning people I'd never known, learning about the trial and observing the grounds.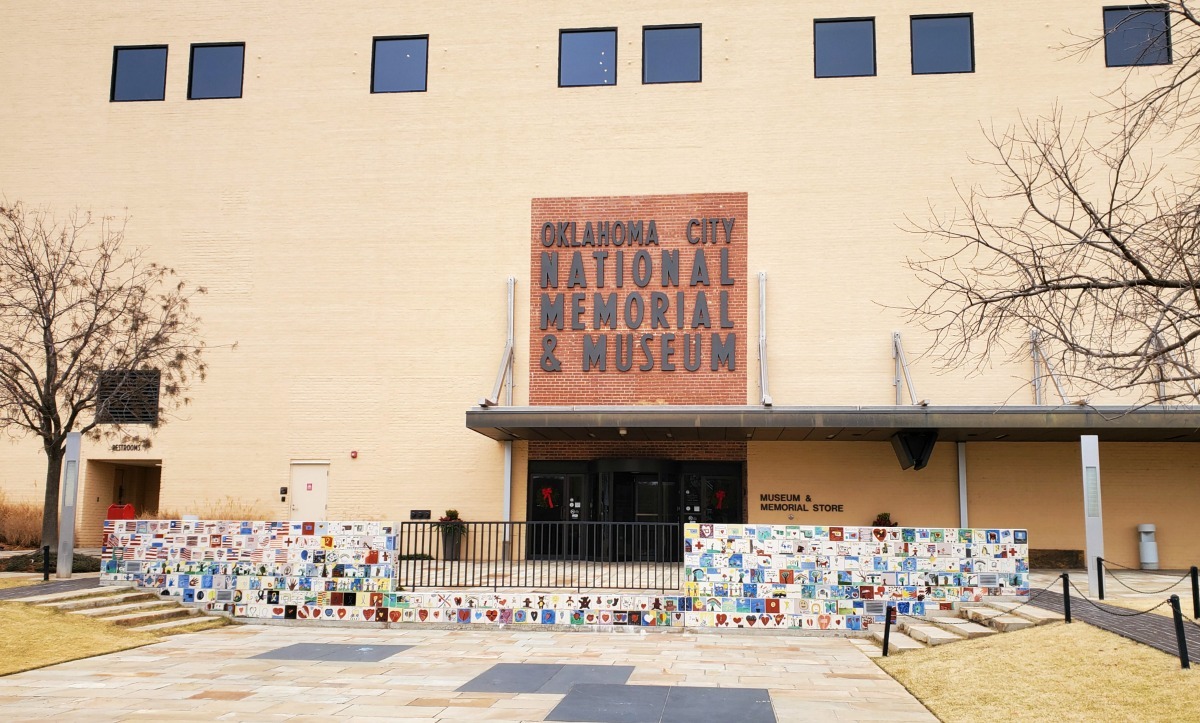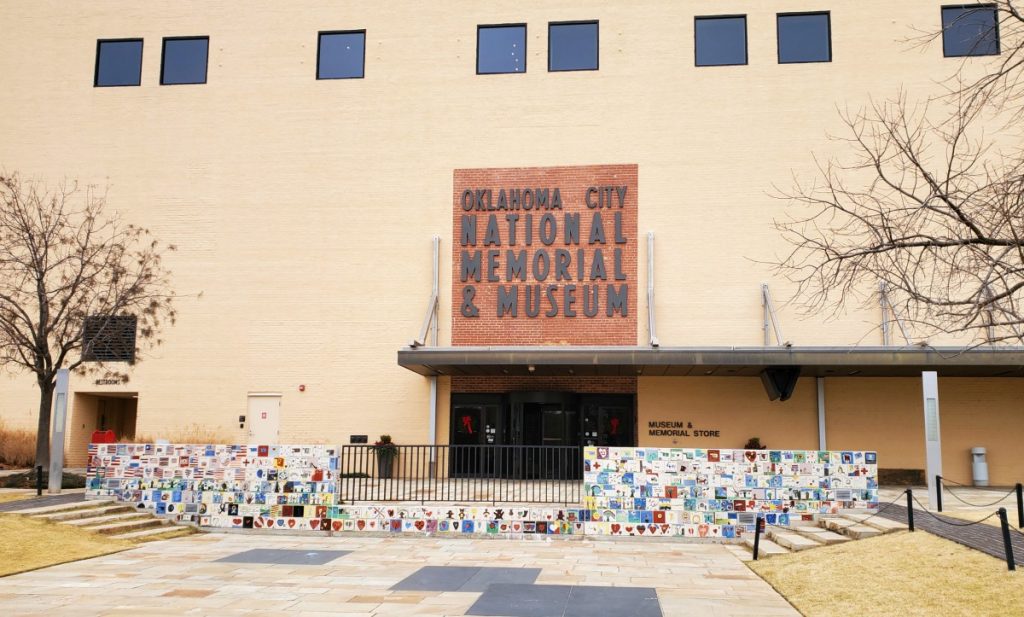 Udånder

Udånder is a Scandinavian inspired spa.
The facility includes an aromatherapy steam room, dry sauna, soaking tubs, a communal relaxation area, three treatment rooms and a locker room with showers.
Tip: Try the Geranium + Eucalyptus & Orange foot soak!

Remington Park (they have a year-round casino & horse races during certain seasons)

Remington Park is always open and offers plenty of options when it comes to enjoying a winning experience. The Casino offers non-stop jackpot gaming every day of the year. Remington Park features two live racing seasons with American Quarter Horses in the spring and Thoroughbreds throughout the fall.
Tip: All ages are welcome but you must be 18+ to enter the casino or wager on races.

Plaza Walls

Other cities offer fun walls that make for fantastic photo opps. OKC has this awesome, offbeat, hideaway featuring an array of colorful street art murals created by local artists!
With over 30 murals, the walls are transformed every year by over 25 artists.

Painted Door

Painted Door is a locally owned boutique which has been open for 27 years and counting!
The boutique has something for everyone – apparel, jewelry, wedding gifts, note cards, infant items, Oklahoma goodies, kitchen accessories and much more!
Secret: Painted Door offers complimentary gift wrapping!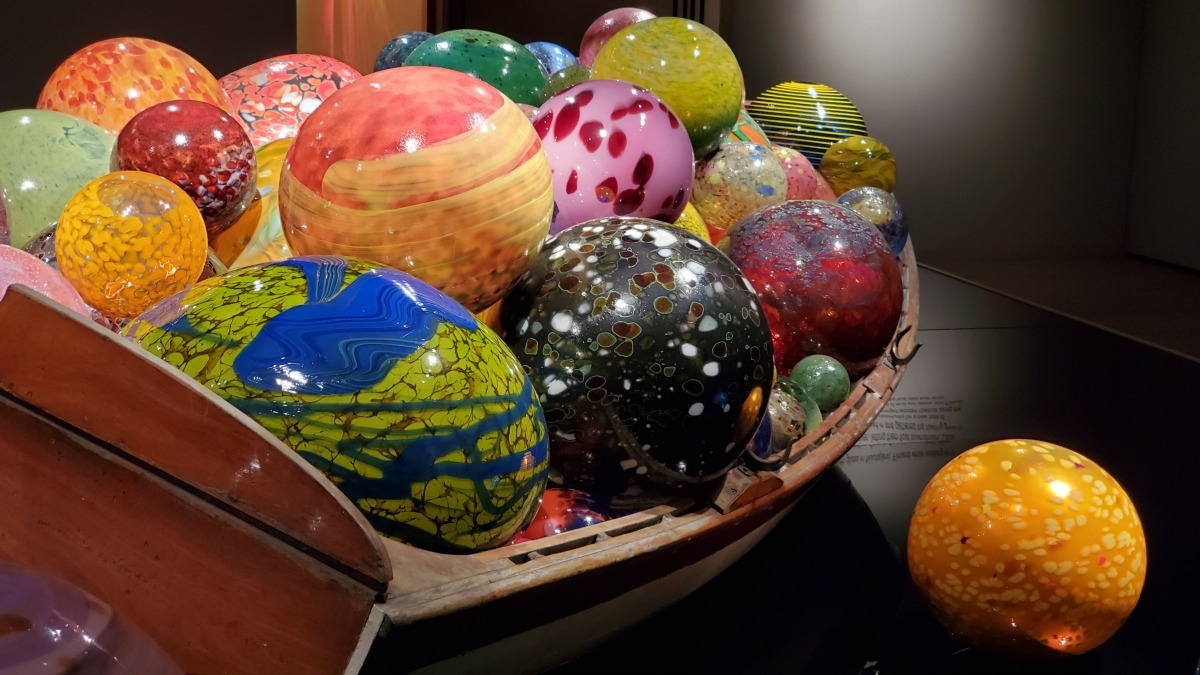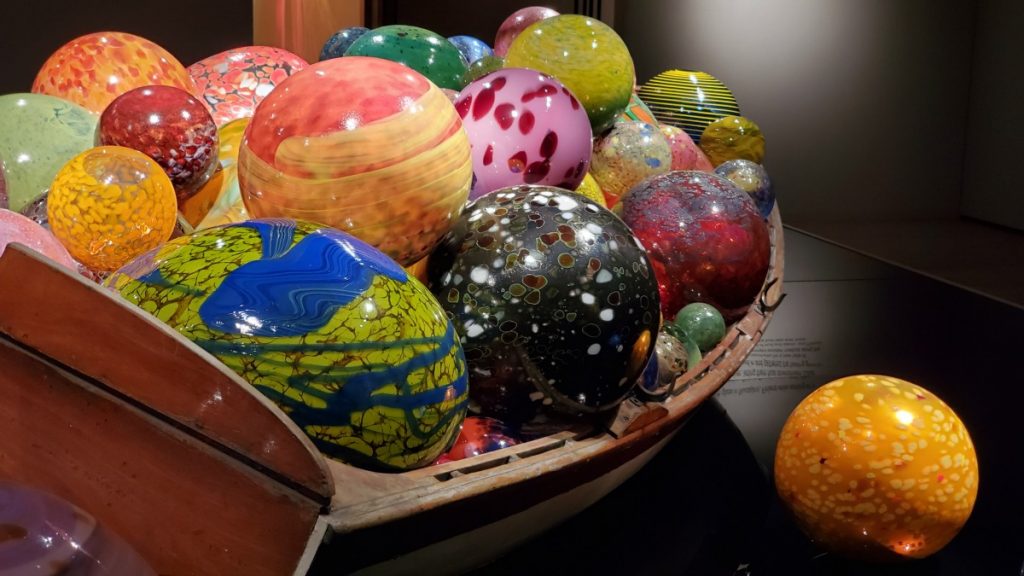 Where to Stay in okc –
21C Museum Hotel

Is a contemporary art museum/boutique hotel with 135 spacious guest rooms reminiscent of a loft apartment in New York.
The former home of a Ford Motor Company assembly plant, the hotel houses 25 purple penguins which can be found all over – in the lobby, elevators, restaurant, guest rooms, and often, where you least expect them!
Offers complimentary shuttle service within a 2 mile radius of the hotel.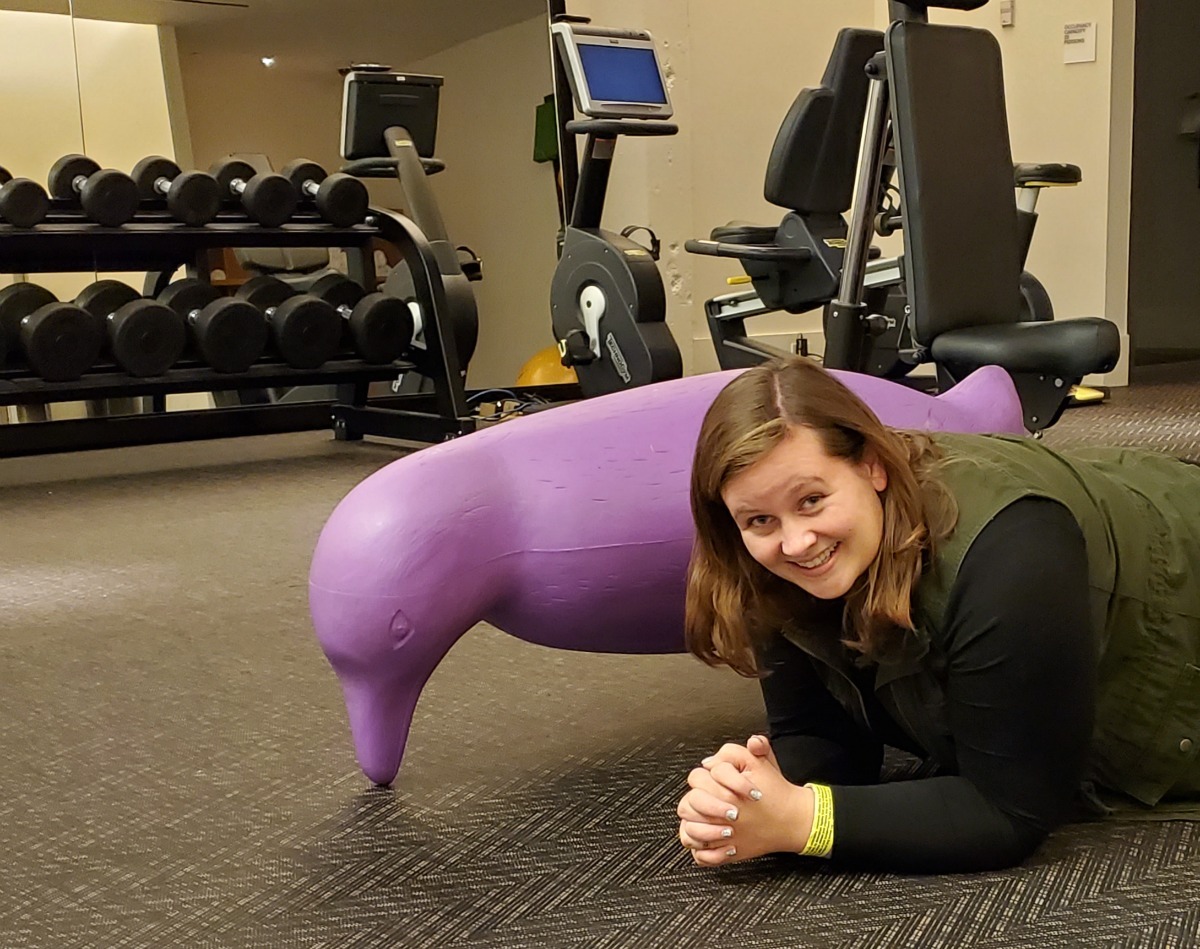 I had such an incredible time exploring downtown Oklahoma City! I can't wait to take my family back (maybe this summer?!) so we can partake in summer activities like white water rafting!
Have you ever been to downtown Oklahoma City?