**Full Disclosure: This post contains affiliate links.
My niece is going to a Maypole Ribbon Dance and wanted something fun to wear. My sister is amazing and created this (incredibly easy) DIY Flower Crown. Each flower crown is different and they are made to fit. And of course, they can be used for so much more than just a dance – fun pictures, dress up, Renaissance festivals, any kind of special occasion – the possibilities are endless!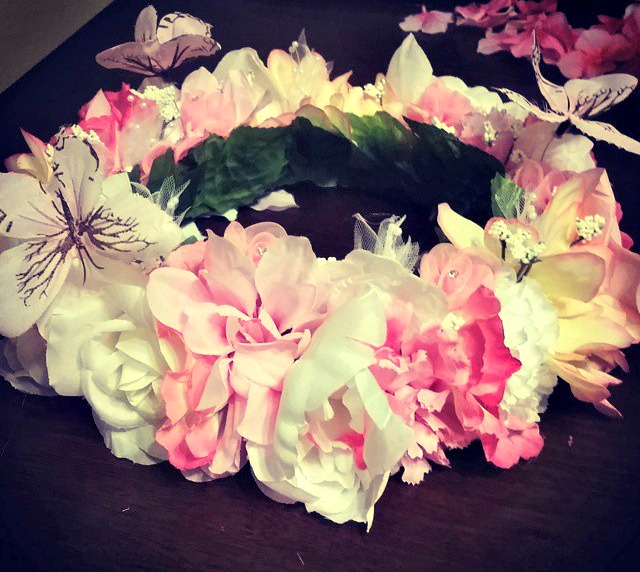 How to Make a DIY Flower Crown –
What You Need:
Floral Wire (the thicker the better)
Floral Tape
Pliers
Wire Cutter
Scissors
Hot Glue Gun
Plenty of fake flowers (at least 12 for one crown)
Ribbon, optional
**If you don't have these things on hand, you can purchase most of them at the dollar store.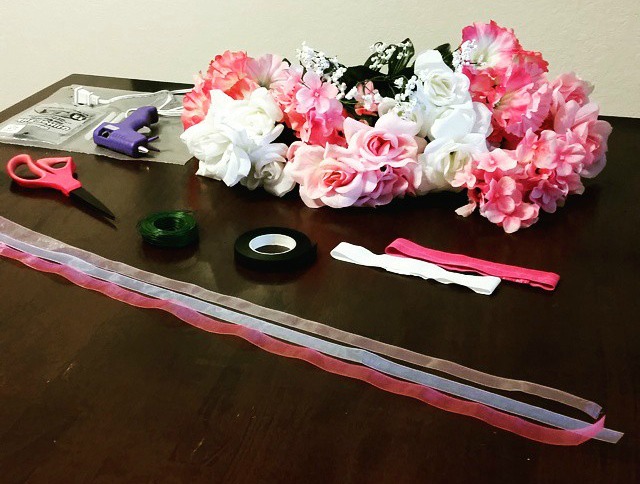 Directions:
Pull the flowers off the stems.

Cut the nub at the bottom of the flower so it's as smooth as possible. (If you are going to add leaves, cut the entire nub off.)
Measure around the head and cut the wire just slightly longer. Cut three pieces the same size.
Twist the wires at the top and then braid them so they form a circle (to be the crown) and check to ensure fit.

Cover the wire circle with floral tape.
Lay the flowers around the circle until you find a design you like.
Hot glue the flowers onto the tape over the wire circle. Be careful not to burn your fingers! (If you are going to add leaves, now is the time! Add them to the inside of the crown.)

OPTIONAL: Tie ribbon onto the crown and/or add additional flowers for a fuller look.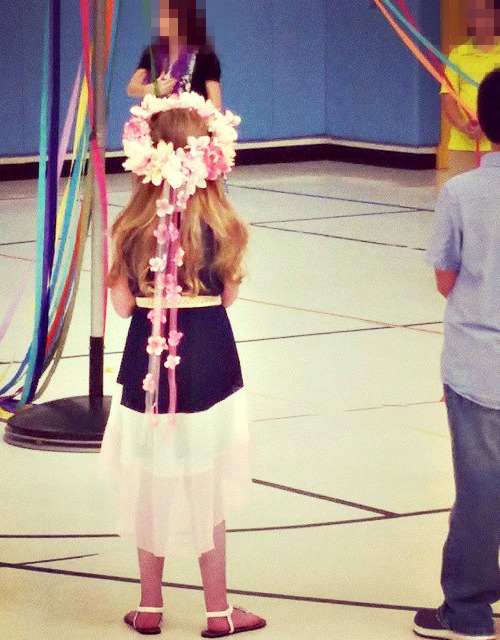 I don't know about you, but I would absolutely make and wear a DIY flower crown for myself!
Who would you make a flower crown for?