Feeding the Reindeer on Christmas Eve has been a yearly tradition in our home. Every year as soon as we put the tree up, my kids ask to make the food. It is SUPER easy to make and it keeps for a long time. So I wanted to share this DIY project with you.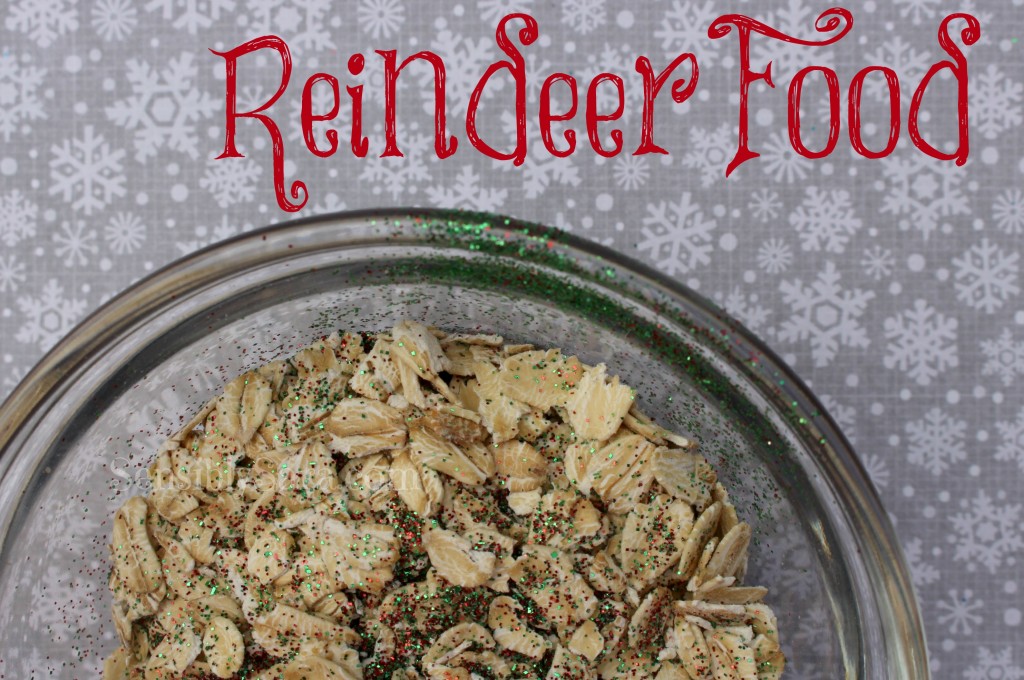 What You'll Need:
Snack size zippered baggie – one for each kid – or a large glass jar
1 cup of Oatmeal per bag
1 TSBP of glitter per bag
Instructions:
Put the oatmeal & glitter in the zippered baggie.
Seal the baggie & shake well.
That's it! You have a baggie of Reindeer food. You can let your kids make it as early in the month as you'd like – just don't forget where you put it.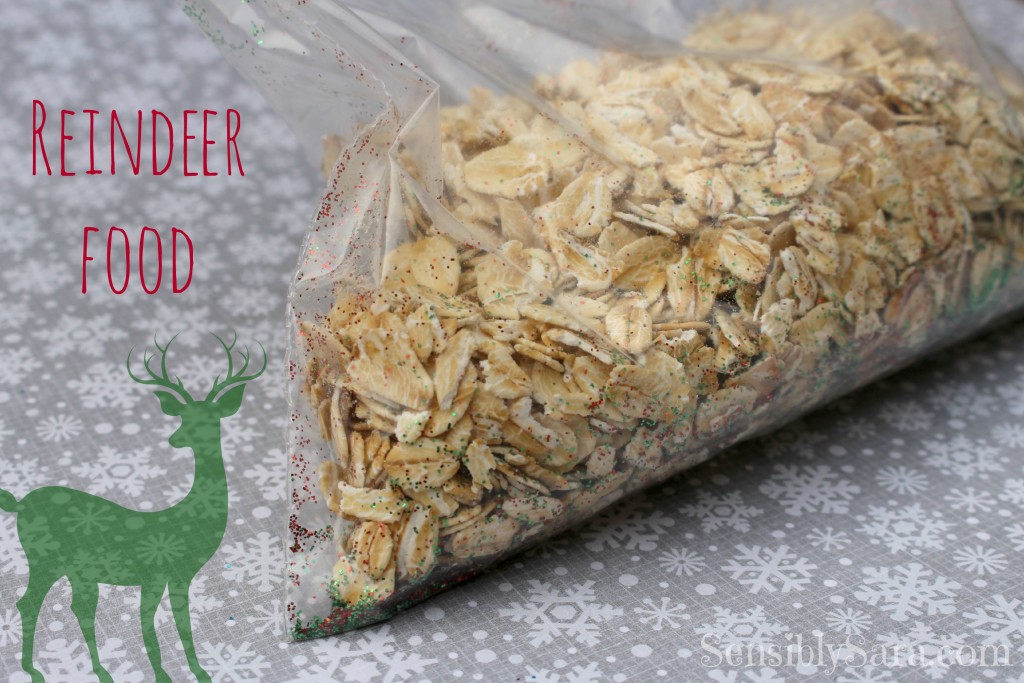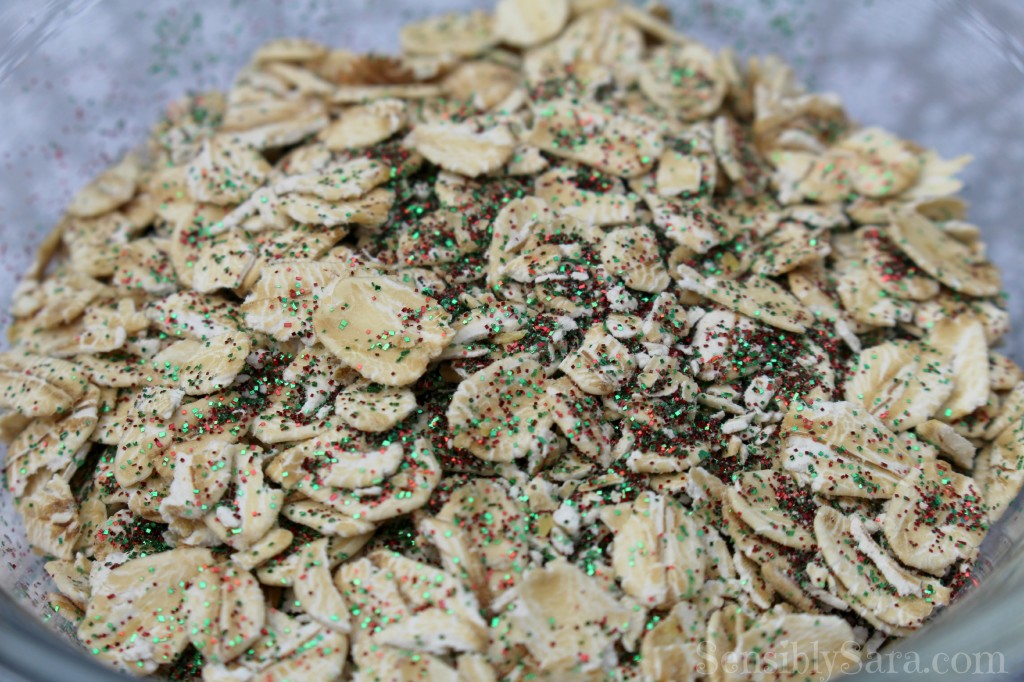 We made Reindeer Food to share with friends.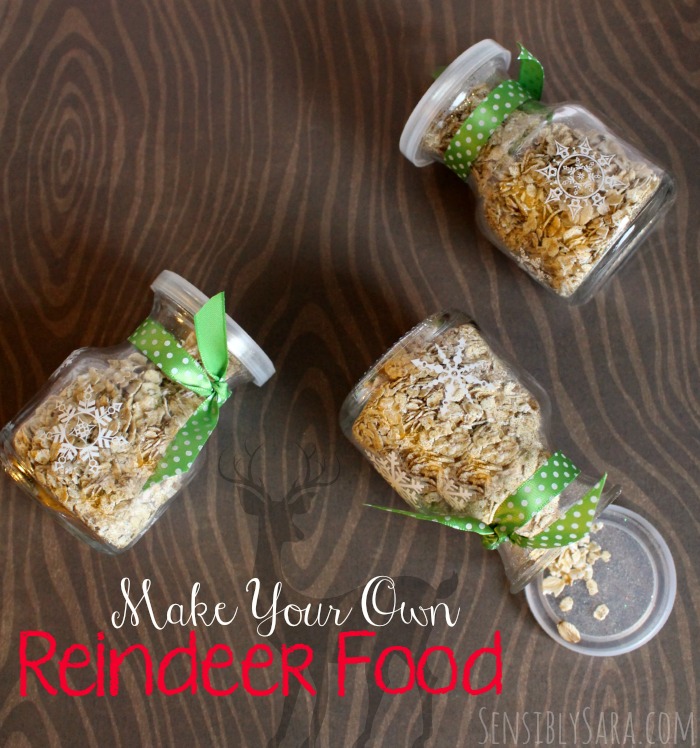 I bought cute little jars for $0.99 cents at Hobby Lobby, filled them with Reindeer Food and tied a ribbon around the neck of the jar.
Then on Christmas Eve, let the kiddos sprinkle the Reindeer food in the yard!
Note: Reindeer food does not work well with snow – you'll have to shovel it under! If you are sprinkling it in the grass, most of it will seep into the earth before the kids go outside in the morning.
Follow me on Pinterest for more Christmas inspiration!