**Full Disclosure: I am a member of the Collective Bias® Social Fabric® Community. This shop has been compensated as part of a social shopper amplification for Collective Bias and its advertiser.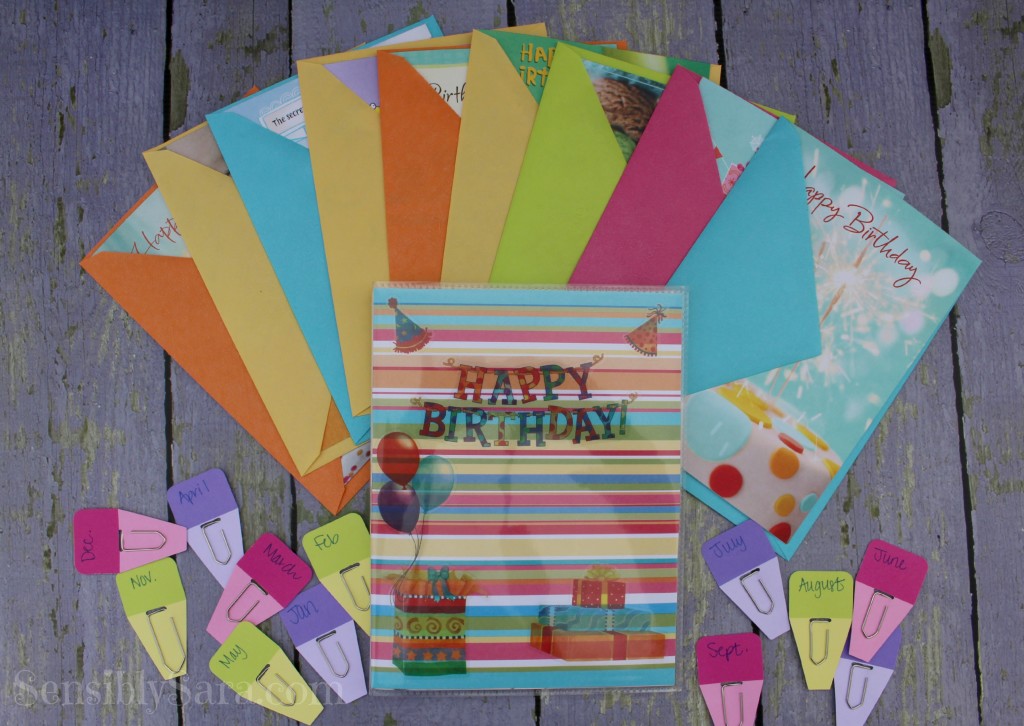 Each January, I go to Walmart and purchase all the birthday cards I anticipate needing for the year. Hallmark Value Birthday Cards are my go-to because they are cute and inexpensive (47¢ or 97¢ each). Additionally, for every 5 Hallmark cards I buy at Walmart, I earn a reward through the Hallmark Card Rewards Program!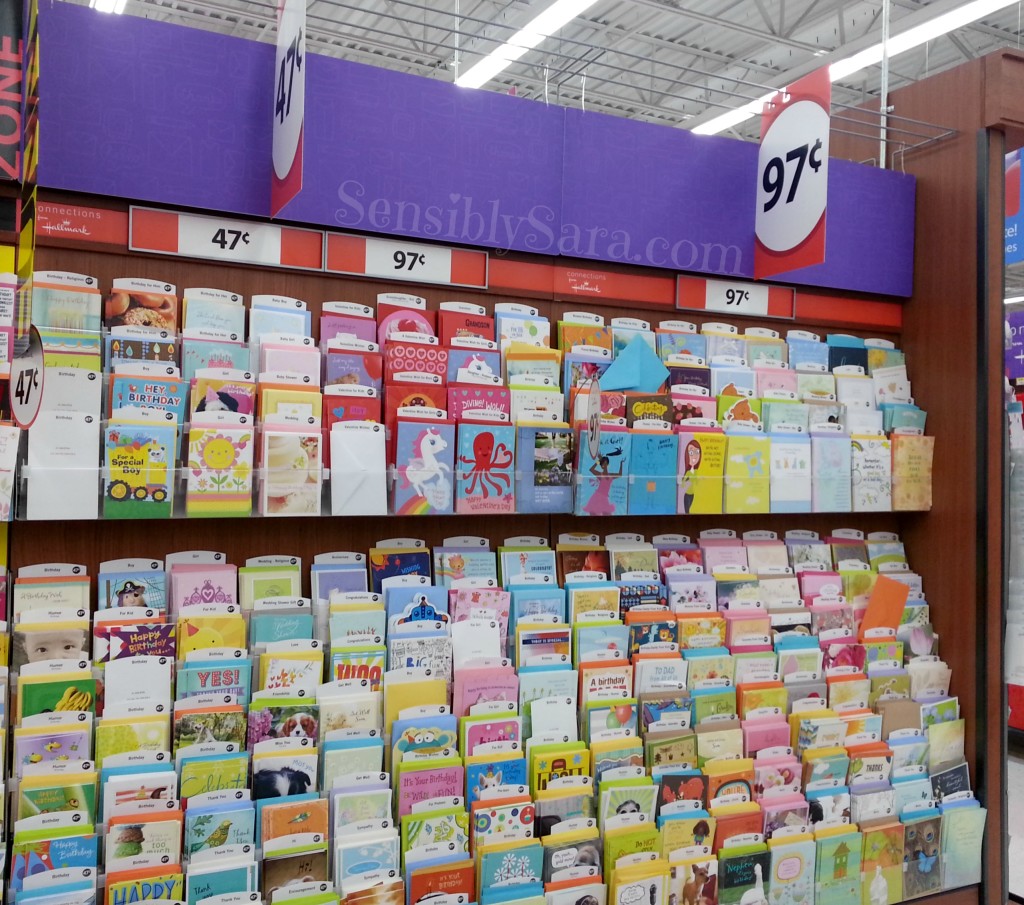 When I get home I sign, seal & address them (unless I'll add a gift card for that person later). But then what? You can't just leave those cards out on the counter for a YEAR!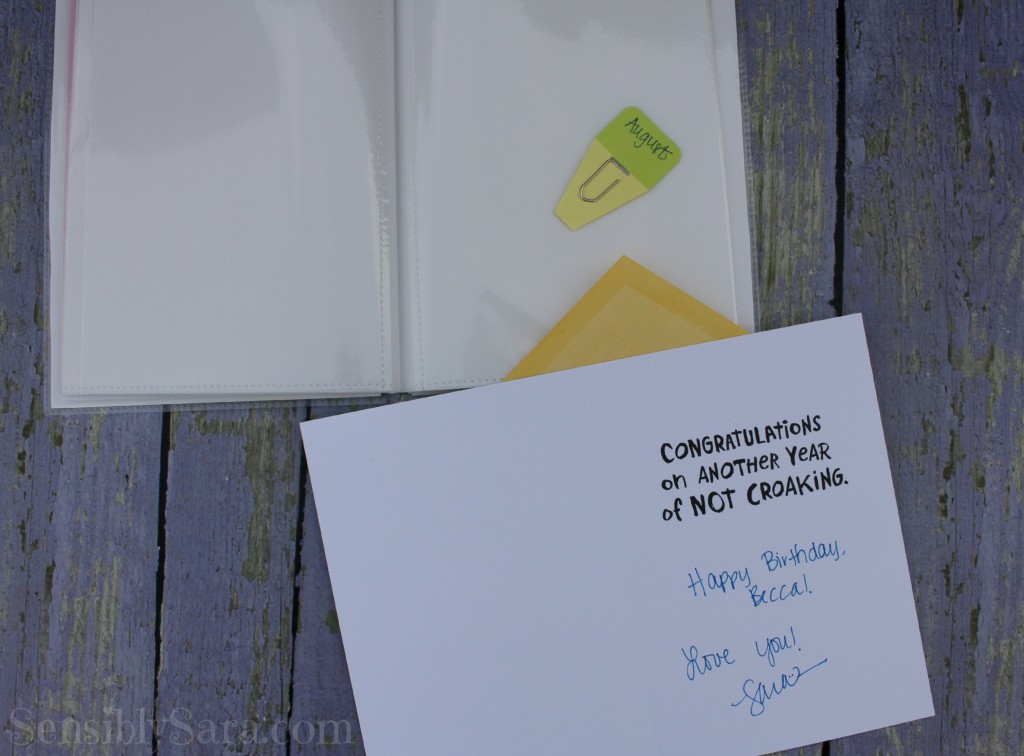 The solution is simple – and BRILLIANT, if I do say so myself!
A DIY Birthday Card Organizer!
Find a 12-page brag book (Walmart sells them for $2) that has sleeves big enough to hold the Hallmark Value Birthday Cards, decorate the front and back cover (or not), tab each page for every month (or write the month on the sleeve), fill the sleeves with the cards to mail that month.
One more thing I do is put the date I want to mail the card in the top right corner (where the stamp will go) so that I don't forget to actually send it. I subtract 7 days from that person's birthday so that it has plenty of time to arrive.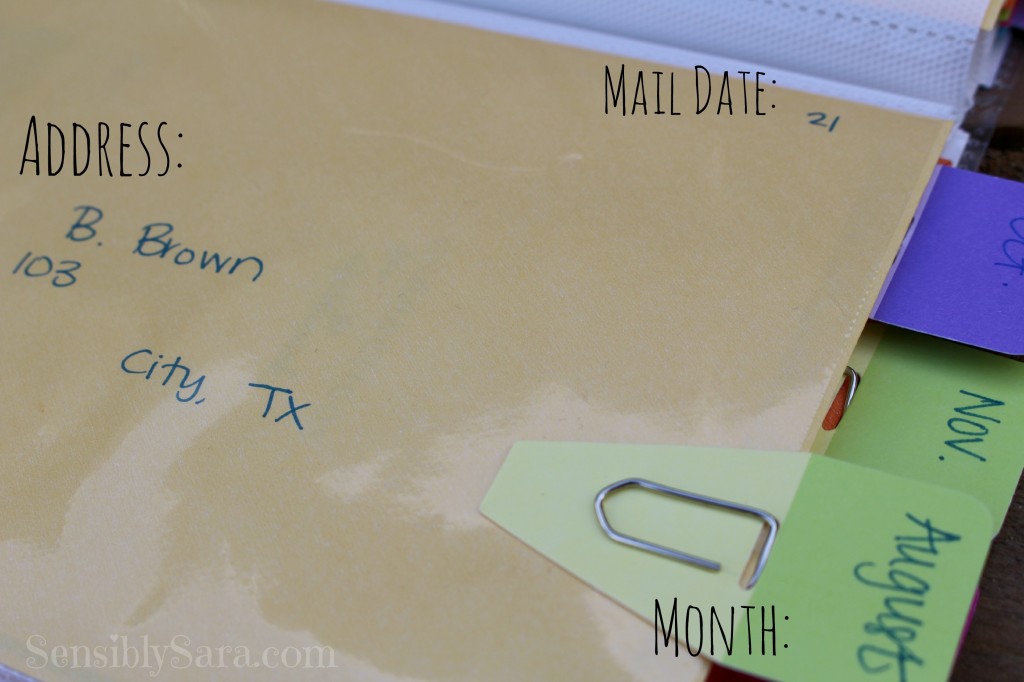 The next time you stock up on birthday cards, head to Walmart and check out their selection of Hallmark Value Cards. But don't forget to register for the Hallmark Card Rewards Program!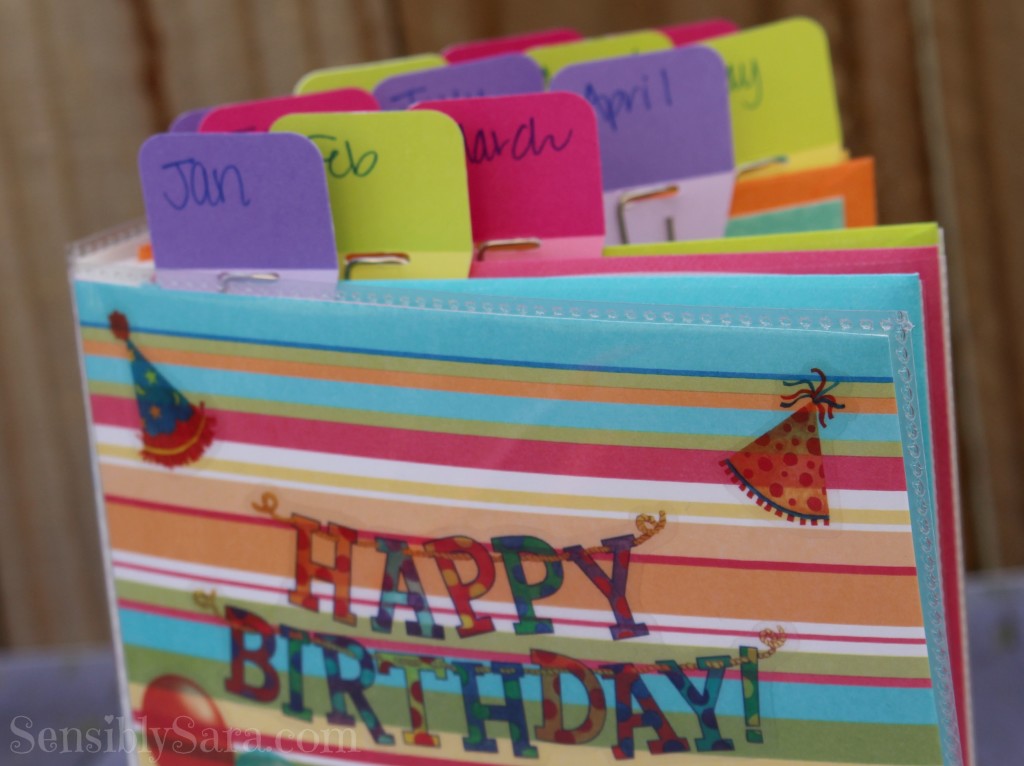 Make sure you check out connectionsfromhallmark.com to sign up for Hallmark Rewards, and to see great content from other bloggers. Join in the #valuecards conversation on Twitter!