**Full Disclosure: This post contains affiliate links. If you make a purchase, I get a teeny-tiny percentage at no cost to you.
I made up this Corn Dog Casserole recipe one day for my kids' lunch but I had no idea it was a "thing." Colin loves corn dogs but I haven't found any without soy so I set out to create a soy-free 'corn dog' option for him. Not only is this recipe incredibly simple, it's also quite tasty!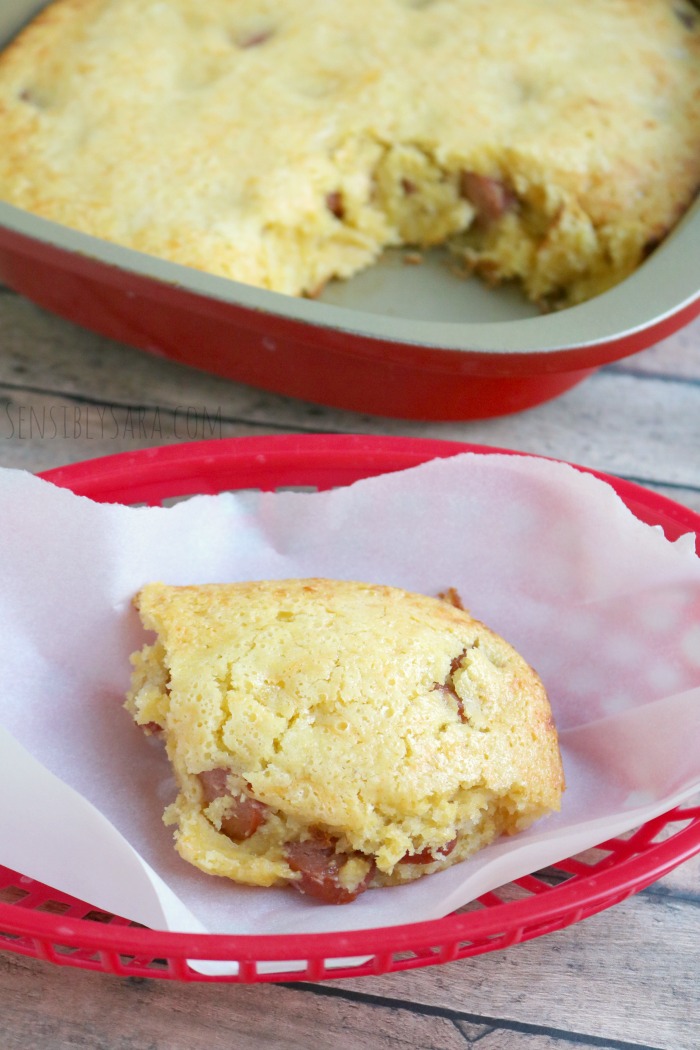 Corn Dog Casserole Recipe –
Ingredients:
1 box Jiffy cornbread mix

1 egg
1 cup milk shredded cheddar cheese
2-4 Applegate hot dogs (sliced)
2 TBSP honey (optional)
Preheat the oven to 350 degrees.

Dump Jiffy cornbread mix into a medium bowl.
Add milk, honey and egg; mix until smooth.
Throw in the sliced hot dogs and a handful of shredded cheddar.

Pour mixture into a greased 8×8 pan.

Bake for 20-25 minutes or until a toothpick comes out clean.

Serve and ENJOY!
Double the recipe and cook corn dog casserole in a 9×13 dish to serve at a picnic or pot luck gathering.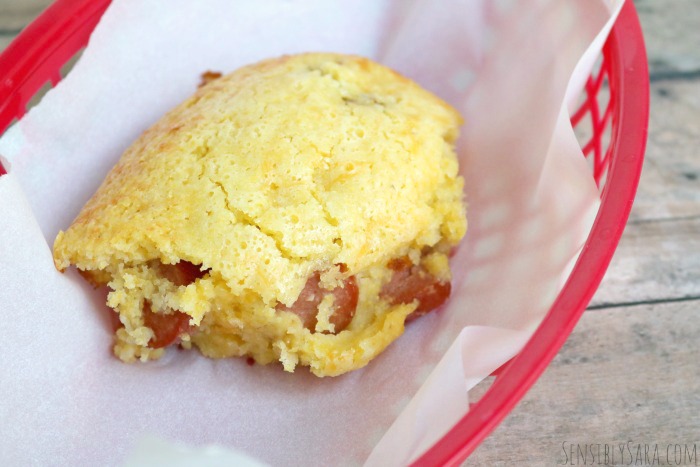 Corn Dog Casserole is a dish my boys will eat over and over (even as leftovers!). I'm not a big fan of corn dogs so I don't make this recipe for dinner but it's always a huge hit for lunch!
Do you think you'll make Corn Dog Casserole for your family?