Thank you COOL WHIP for sponsoring this post. Join us on Facebook for inspiration and recipes for everyday treats. What you add makes it. #coolwhipmoms
My kids absolutely enjoy desserts. I like serving everyday desserts because I LOVE sweets! I also enjoy baking and experimenting. Because I bake and experiment, we almost always have desserts around. (They often get sent to work with my husband so that I don't eat them all day!)
I use COOL WHIP Whipped Topping because I like the texture and flavor of the creamy treat.
One of our favorite recipes, Graham Cracker Chocolate Eclair Dessert, came from a friend. It's super simple to make and it's delicious! I would definitely recommend it as an everyday treat!
Ingredients:
2 small packages of Jello Instant Vanilla Pudding Mix (I am a rebel, so I used one large box of Jello.)
3 cups milk
8 ounces COOL WHIP
1 (16 ounce) box graham crackers (you will have some leftovers)
1 (15 ounce) container chocolate frosting
Directions: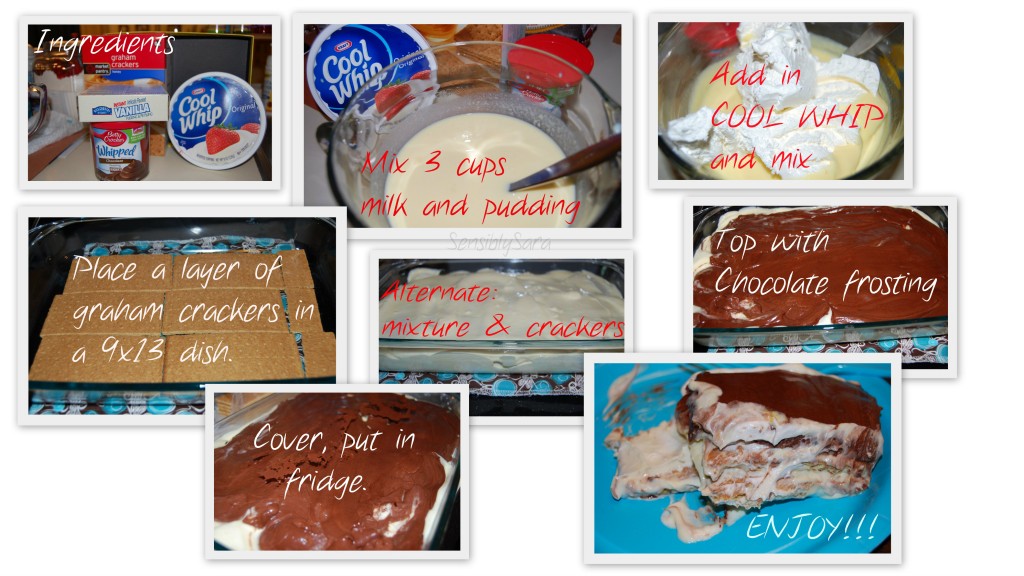 Cover with plastic wrap and let set a couple hours or overnight in the refrigerator.

Cut and serve.
We all love this recipe and it's ALWAYS a success! When my husband signs up for dessert at work pot lucks, this is what I make because everyone enjoys it. If you are looking for something simple to make, this is it!
Then
, I decided to try a NEW (to us) everyday treat from the COOL WHIP recipes site –
Dirt & Worm Cakes.
I made these for a play-date and they were fantastic! One of our play-date friends doesn't like jello, but he thought these were excellent! I can definitely see us making these again!!
Ingredients:
24 white cupcakes
1 cup boiling water
1 pkg. (3 oz.) JELL-O Orange Flavor Gelatin
2 cups thawed COOL WHIP Whipped Topping
48 worm-shaped chewy fruit snacks
2 OREO Cookies, finely crushed (about 3 Tbsp.)
Directions:
Place cupcakes in muffin pan cups. Use large fork to pierce holes at 1/4-inch intervals in tops of cupcakes.
Add boiling water to gelatin mix; stir 2 min. until completely dissolved. Drizzle over cupcakes with small spoon.
Refrigerate 3 hours or until gelatin is firm. When ready to serve, dip bottom of muffin pan in warm water 10 sec.; unmold onto serving plate. Frost with COOL WHIP. Garnish with remaining ingredients.
**NOTE: Again, I was a rebel and used Strawberry-Banana Jell-O, not Orange.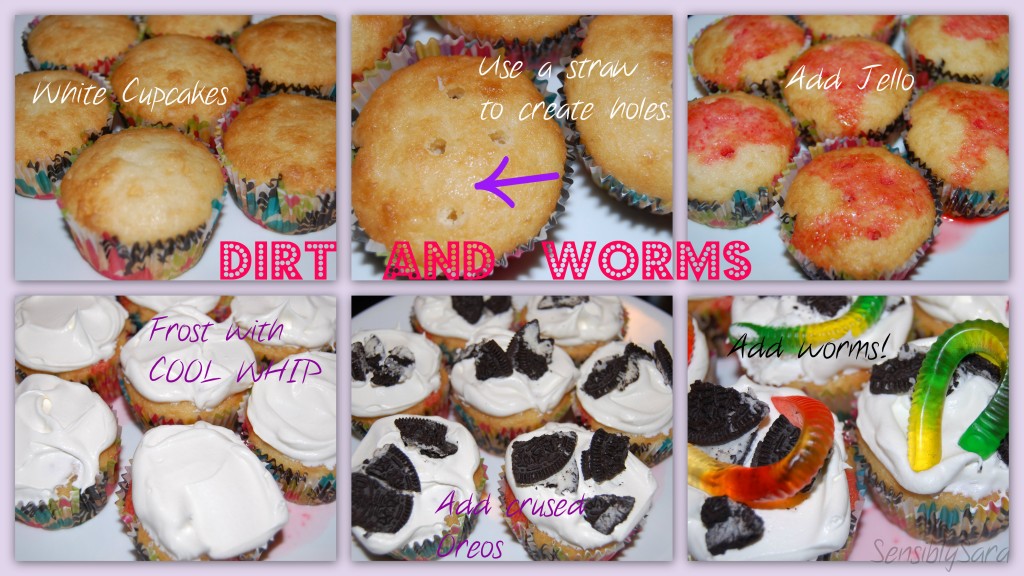 What is your favorite COOL WHIP recipe?
Do you serve everyday treats to your family, after dinner, of course?
**Full Disclosure: Sponsored posts are purely editorial content that we are pleased to have presented by a participating sponsor. Advertisers do not produce the content. I was compensated for this post as a member of Clever Girls Collective, but the content is all my own.