**Full Disclosure: This post contains affiliate links. If you make a purchase, I get a teeny-tiny percentage at no cost to you.
Truth be told, I've never even had a popover but when I read that September 1st is National Cherry Popovers Day, I ordered some pans and looked up a recipe. I found plenty of fruity popover recipes but couldn't find an cherry popovers recipe. After experimenting with a few different recipes and mixing things up, I ended up with this version of Cherry Popovers! Why not give 'em a try for this unique national holiday!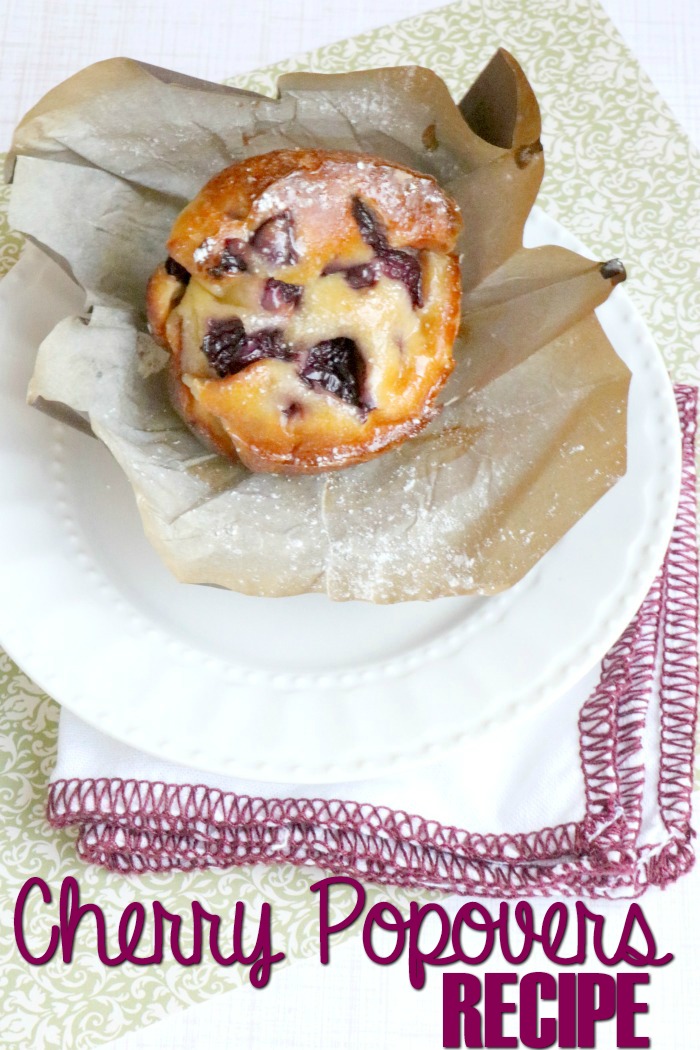 Cherry Popovers Recipe –
Ingredients:
1 3/4 cups whole milk
2 cups all-purpose flour
3/4 teaspoons salt
1 teaspoons sugar
1/2 teaspoon baking powder
3 large eggs, room temperature
1/2 cup Fresh cherries (washed, pitted and dried), diced

Directions:
Pre-heat the oven to 450 degrees F
Place the milk in a bowl and microwave on high for 2 minutes.
Sift the flour, salt, and baking powder together in a large mixing bowl.
Using the whisk attachment on an electric mixer, crack the room temperature eggs into the bowl and beat on medium speed for about 3 minutes, until foamy.
Turn the mixer to low and add the warm milk.
Gradually add the flour mixture and beat on medium speed for about 2 minutes.
Let the batter rest for about 1 hour at room temperature.

Fold in cherries after the batter sits for an hour.
Spray a popover tin generously with nonstick spray (or use lotus liners).
Fill the popover cups almost to the top with the batter and place the popover cups on a cookie sheet.

Bake for 15 minutes.
Turn the oven down to 375 degrees F and continue baking for an additional 30 to 35 minutes. The popovers should be a deep golden brown on the outside.

Turn the cherry popovers out of the pan and serve hot.
Note: Make things easier by having room temperature eggs and warm milk before mixing.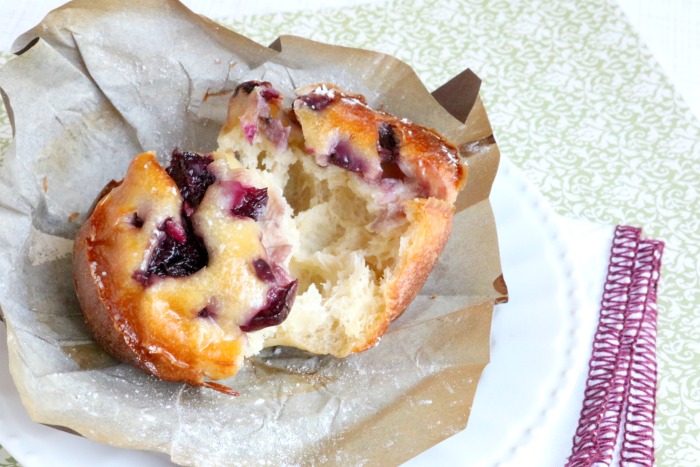 I think Cherry Popovers would be great for February, too, since that's National Cherry Month.
Do you think you'll try making Cherry Popovers?