When I was in Houston for Blog Elevated several years ago, some of my comrades went to a different restaurant than I did. They told me that their lunch came with dessert – Cheesecake Egg Rolls. I knew I had to find a way to recreate the delicious-sounding treat!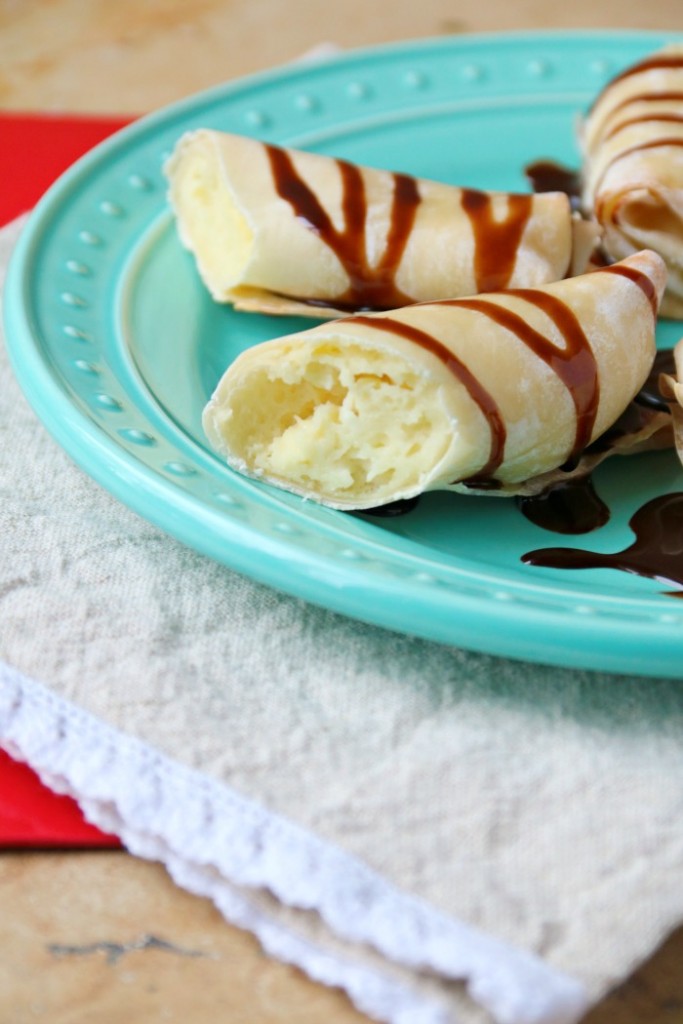 Ingredients:
egg roll wrappers
8 ounces cream cheese, softened
1/4 cup sugar
1 large egg
1 tsp. vanilla
toppings – chocolate sauce, strawberries, powdered sugar, etc., optional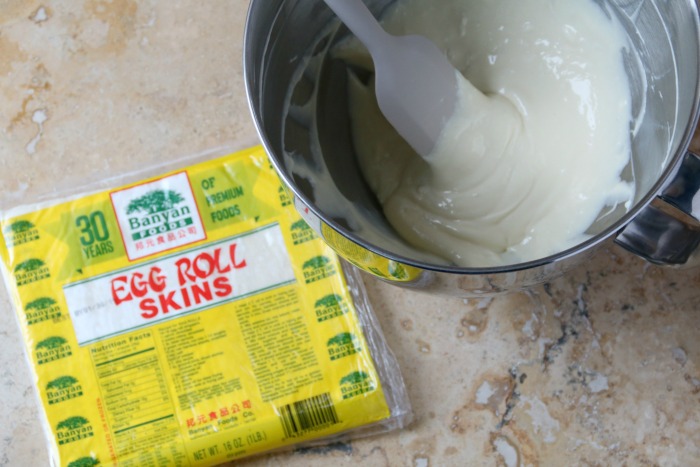 Instructions:
Beat cream cheese, sugar, egg and vanilla until whipped and creamy.
Put about 1/4 cup of the cream cheese mixture in the center of a flat egg roll wrapper.
Fold the top and bottom of the wrapper.
Roll one side over the cheesecake filling.
"Seal" the open edge with a drop or two of water and finish rolling the egg roll over.
Bake at 350 degrees for 22-28 minutes (or until the egg roll is golden brown), spritzing occasionally with water.
Top as desired.
Serve and ENJOY!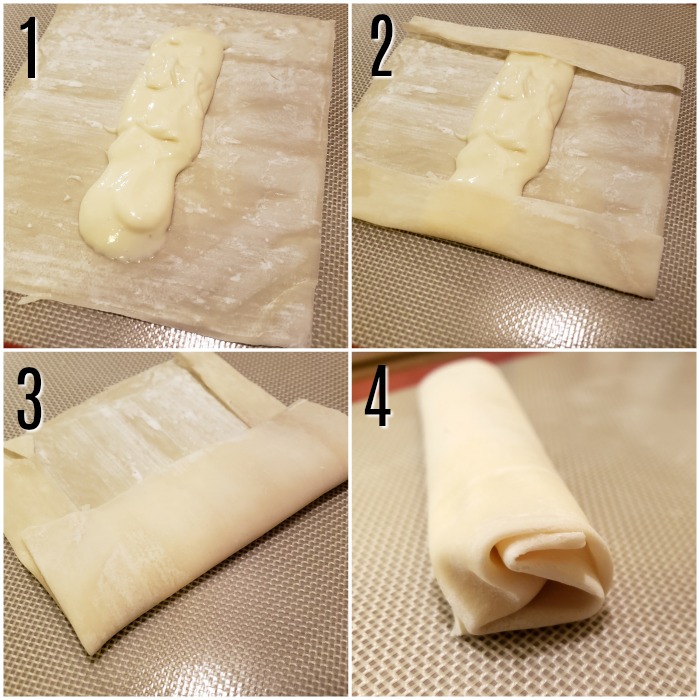 I'm getting better about trying foods that I didn't care for at one point. Traditional egg rolls are one of those things. While they still aren't my favorite food, I'll eat an egg roll every now and again. That said, I really like the concept of egg rolls, so I've experimented with many ways to serve them. Cheesecake Egg Rolls are by far my favorite – at least for now!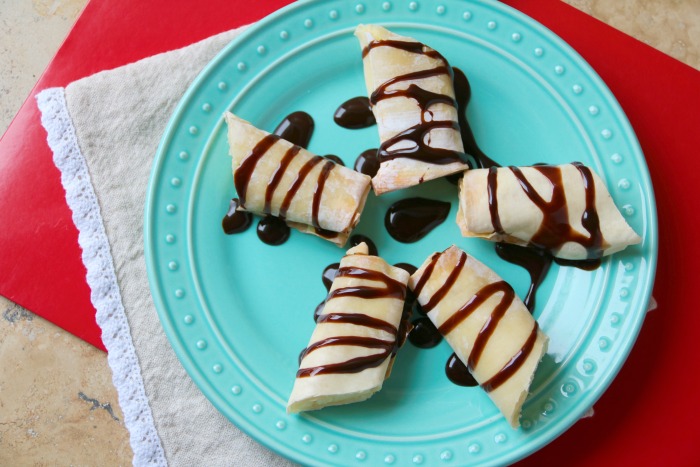 Try Cheesecake Egg Rolls for the Chinese New Year on February 5!
For another option, give my Cheeseburger Egg Rolls a try: