My husband and I have been talking about cat shelves for some time now. We've looked and looked and they all seemed so overpriced for what you are actually getting. On a recent trip to Lowe's, hubs decided to pick up 6 white shelf brackets and the wall screws he needed to hang them. We already had a 6 foot board that he'd cut. I had some left-over paint that I slapped on the three 2-foot pieces.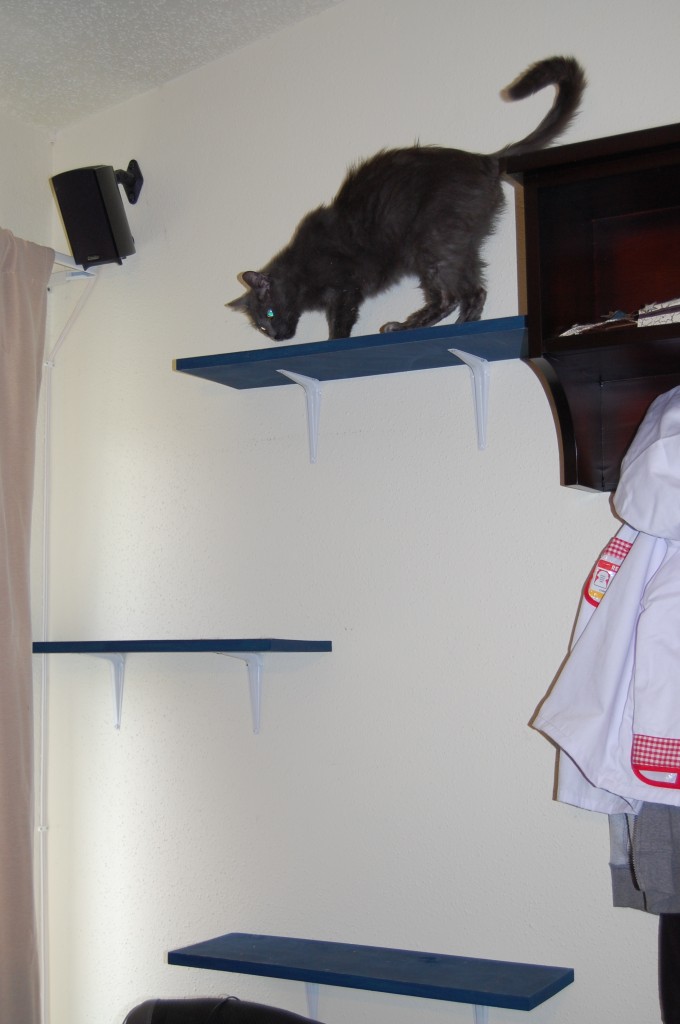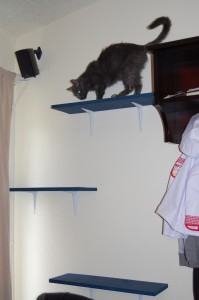 It took us about 3 hours (mostly waiting for paint to dry) and a little less than $20 to make cat shelves that they LOVE! All of our cats enjoy the middle shelf best because they can look out the window from there. Beast, our oldest (pictured above), likes to climb up to the top shelf and then over to the wall unit.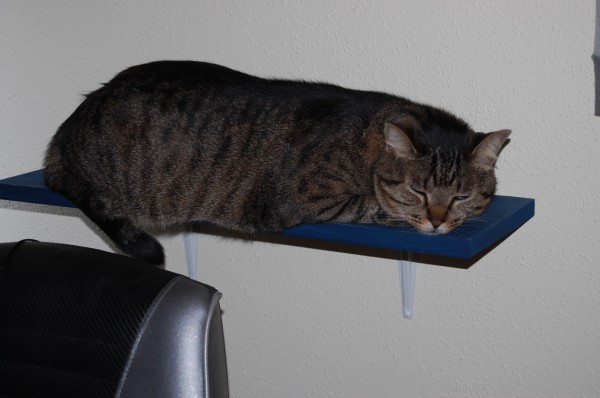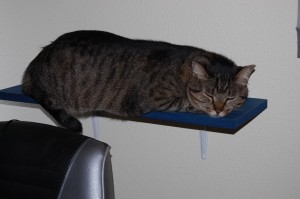 Frank, our middle fur-baby, is fat … his rolls don't all fit on the shelf. But, the screws we used are weighted for up to 50 pounds, so he won't fall off!!
What you need:
1 – 6 foot board
6 brackets
Screws for the brackets (we just bought a big box – I don't remember the exact number.)
Paint (You can usually buy "OPPS paint" for less than $5) and paintbrush
Saw – whatever you have or can use to cut the board. (We used a circular saw.)
Do you have cats? Do you think they'd use cat shelves?