**Full Disclosure: This is not a compensated post. However, there may be affiliate links.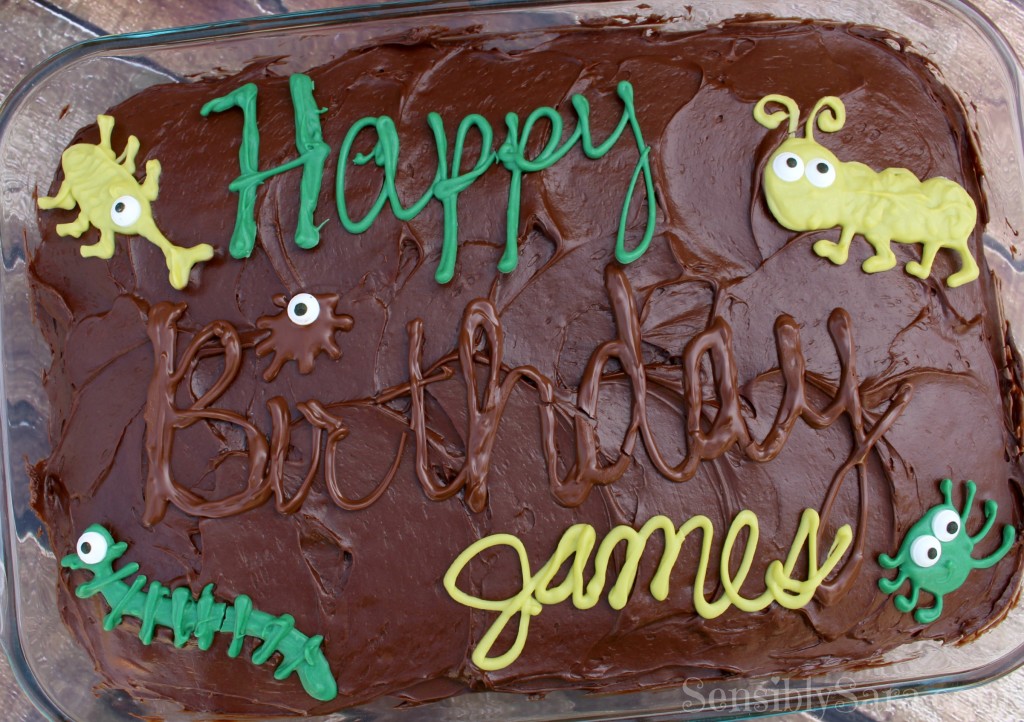 When James told me he wanted a Bug Party, I didn't find what I was looking for. (There are tons of ladybug ideas – everything from appetizers to cakes to party favors!) So I created my own bug party ideas. James and his friends seemed to enjoy them, so I thought I'd share. I hope you enjoy them!
Chocolate Bugs: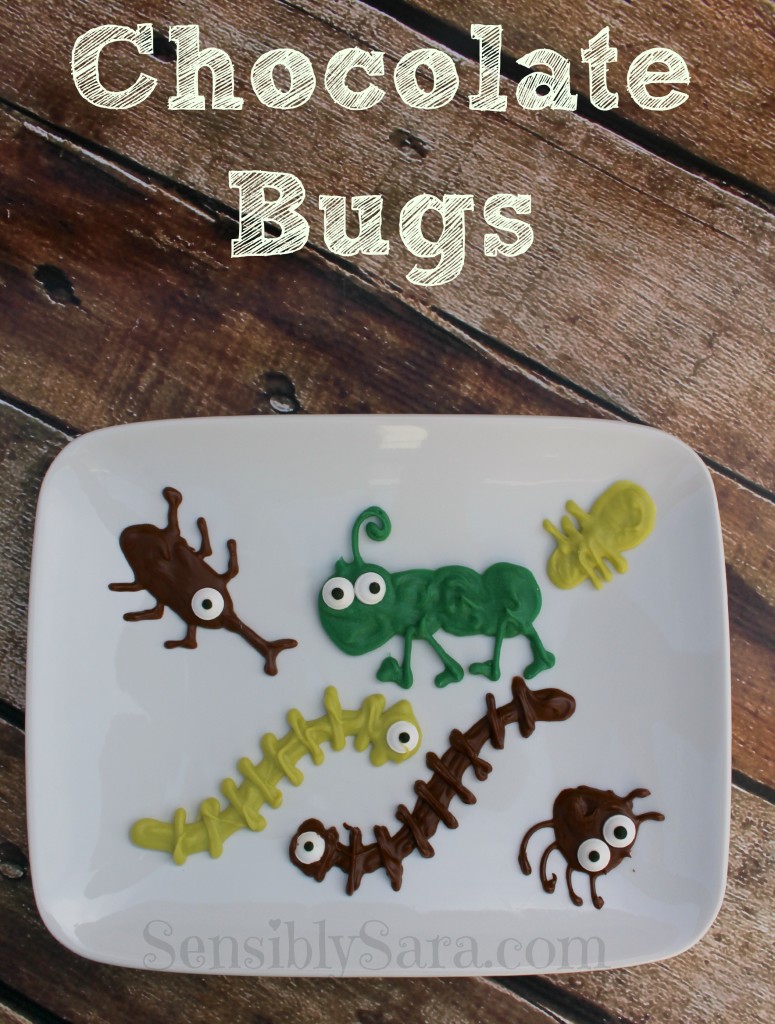 You'll Need:
How-to:
Print the chocolate bugs template (below).
Place it on a hard surface (kitchen table) and cover it with a piece of wax paper.
Warm the chocolate or candy melts as directed on the package.
Pour into a zippered bag & seal. Then snip the corner of the bag to create a tiny whole.
Trace each image on template with your chocolate 'pen'.
If you are going to add edible eyes to the bugs, now's the time.
Put the cookie sheet in the fridge for at least an hour.
Gently peel the bugs from the wax paper.
Use as desired.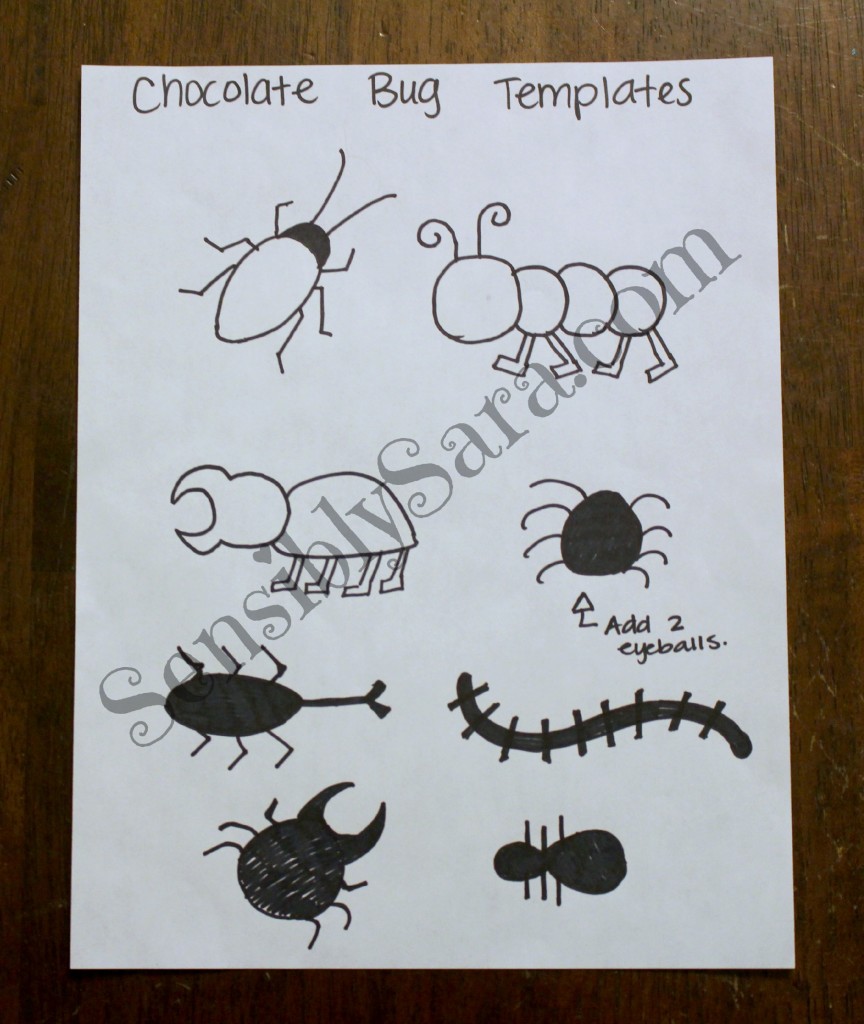 Free Chocolate Bugs Template Printable!

Edible Ant Hill: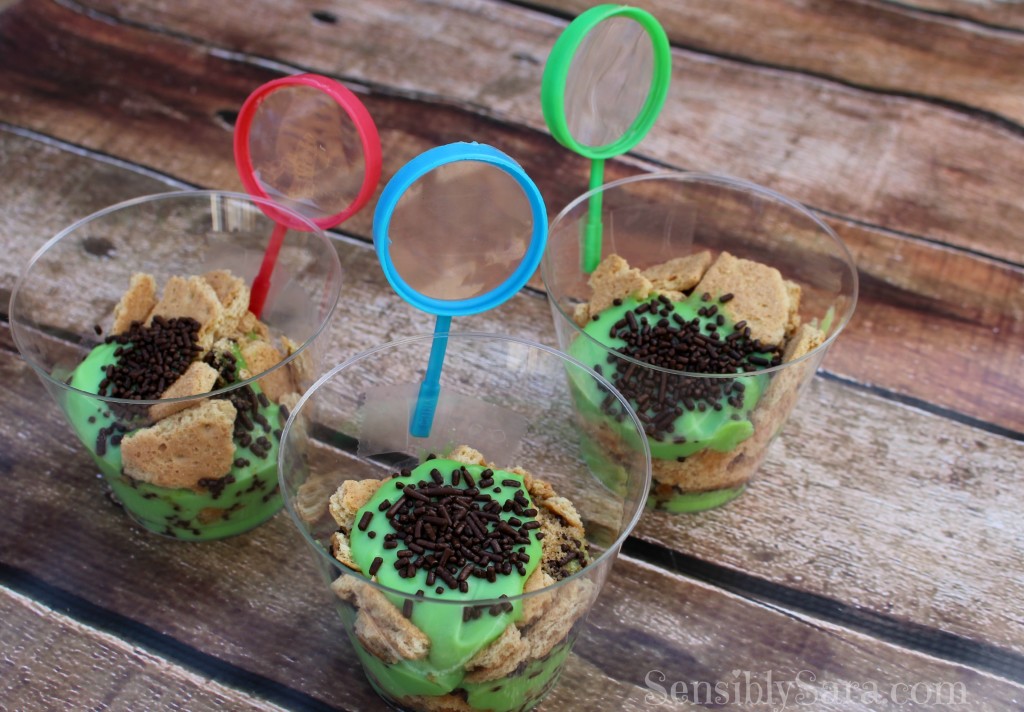 You'll Need:
Graham Crackers
Instant pudding
Milk (for the pudding)
Chocolate Sprinkles
Cups or Wilton treat pops
How-to:
Make pudding as directed on the package.
Crush graham crackers into fairly small pieces.
In a cup, layer pudding, graham crackers, sprinkles. Repeat.
Enjoy!
**Note: I taped little magnifying glasses to the outside of the cup so they'd look cuter. That's not necessary.
Bug Juice: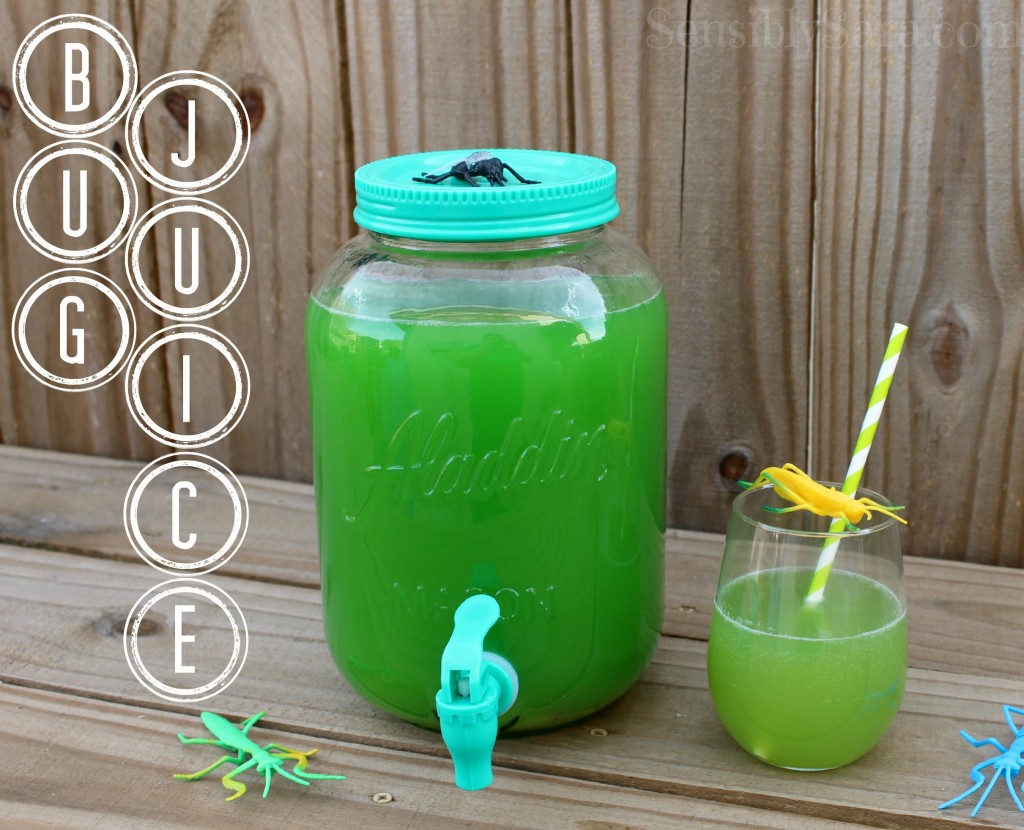 You'll Need:
2 packets Kool-Aid – any flavor
8 cups of water
2 cups sugar
1 – 46oz can of pineapple juice
1 can of frozen lemonade concentrate
1 liter ginger ale
How-to:
Fill a 1 gallon container with 2 quarts (8 cups) of water.
Add Kool-Aid and sugar. Stir until the sugar is dissolved.
Add pineapple juice and lemonade concentrate. Stir well.
Before serving, add ginger ale.
Enjoy!
**Note: If you wanted to, you could freeze plastic bugs in ice cubes and throw those in your gallon pitcher.
Which one is your favorite?