It can be a struggle to get my family to eat their vegetables so I've been re-working the same 'ol veggies to make new side dishes. Broccoli Ranch Bites is one way I've made broccoli appealing to my family.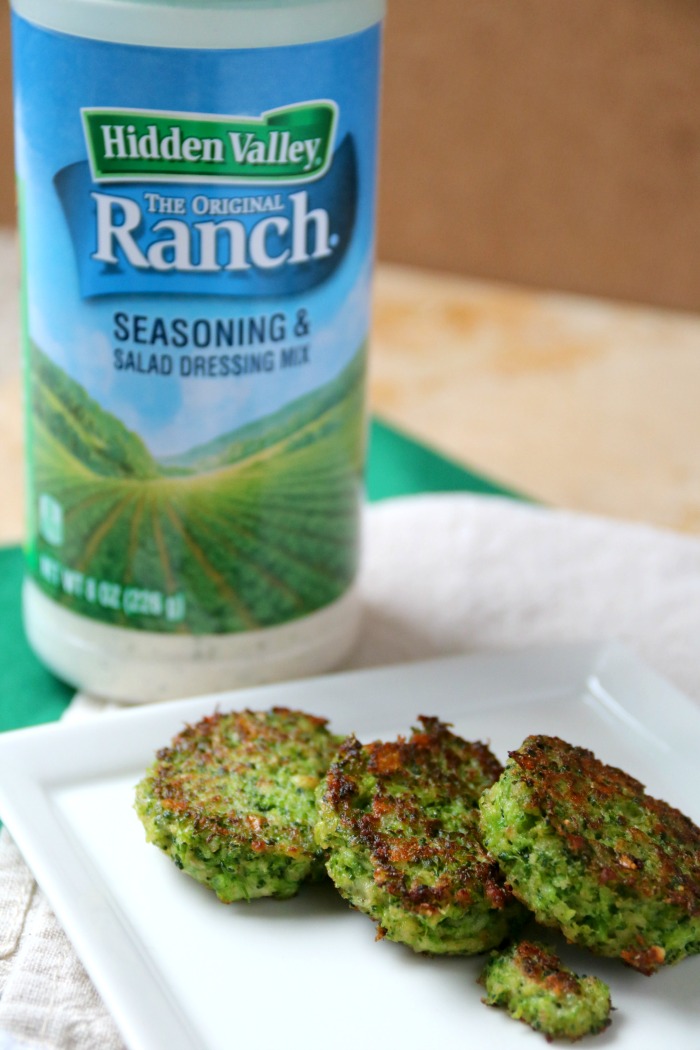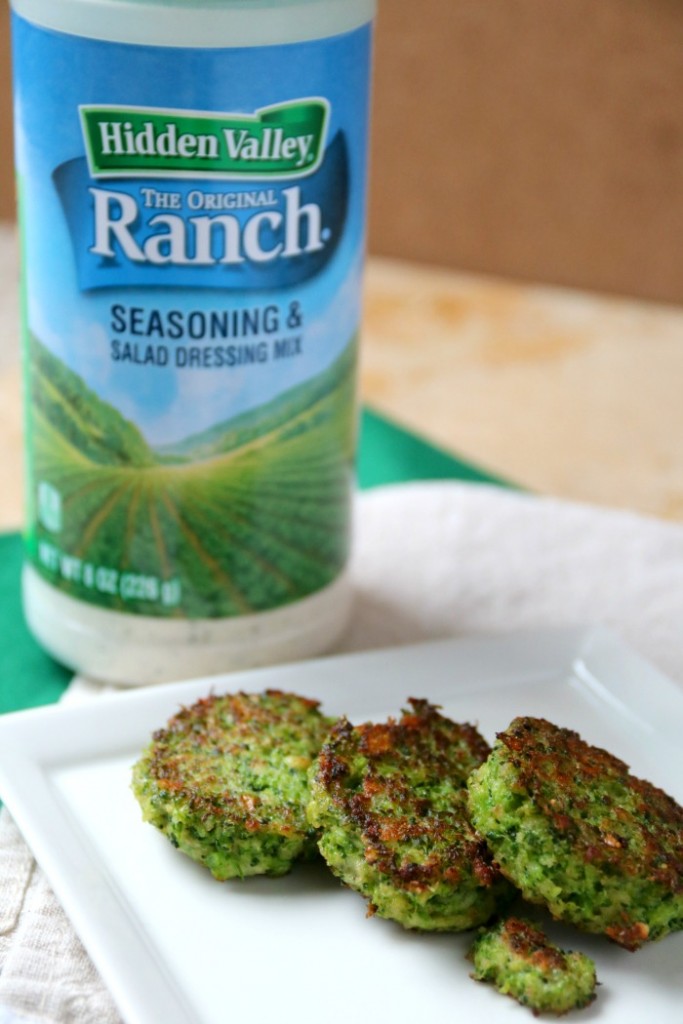 **Full Disclosure: This post is sponsored by Hidden Valley Ranch but the content and opinions expressed here are my own.
Broccoli Ranch Bites –
Ingredients:
1 bag of steam-able microwave broccoli
2 large eggs
1/4 cup plain panko crumbs
2 ounces grated Parmesan cheese, optional
2 TBSP olive oil (or grape seed, avocado, vegetable oil)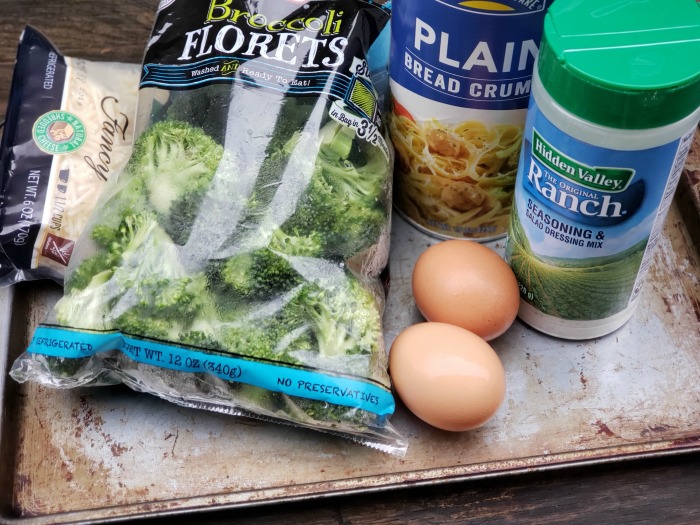 Directions:
Microwave the broccoli as directed on the steam bag.
Pour the steamed broccoli into a food processor with the Hidden Valley Ranch, panko crumbs, Parmesan and eggs.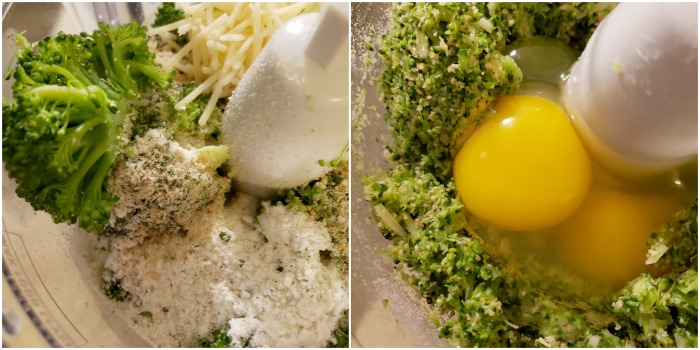 Blend until all ingredients are finely chopped.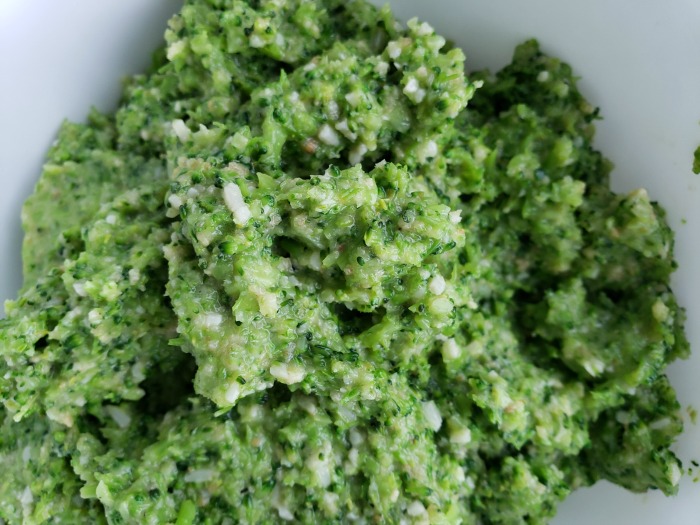 Scoop out about 1 tablespoon at a time and form the mixture into a ball and then flatten them.
While you are scooping, heat your oil of choice in a skillet.
Once the oil is hot, drop broccoli bites in the skillet.
Lightly fry both sides until crispy – about 2 minutes on each side.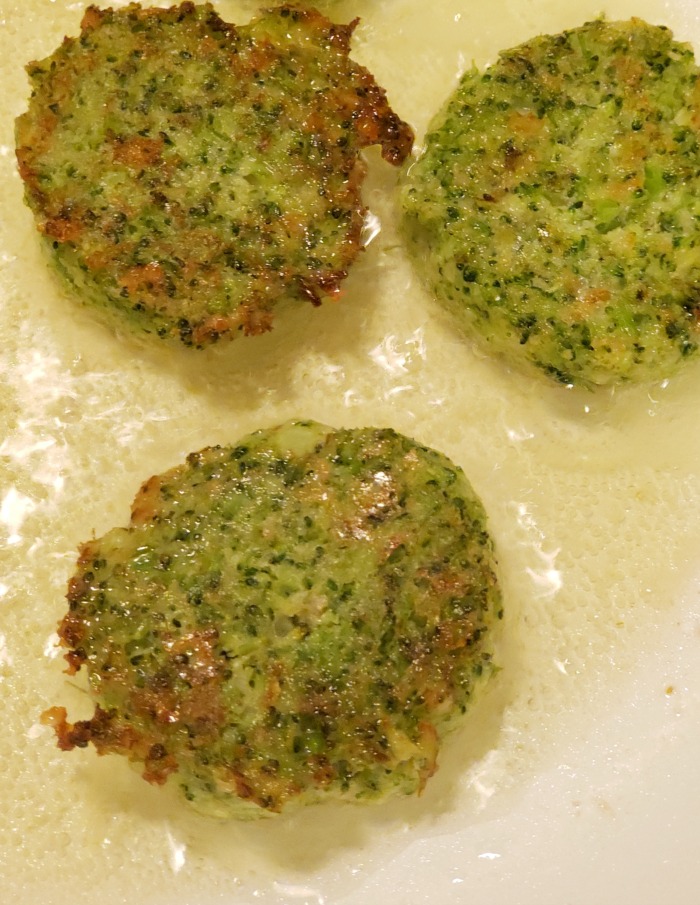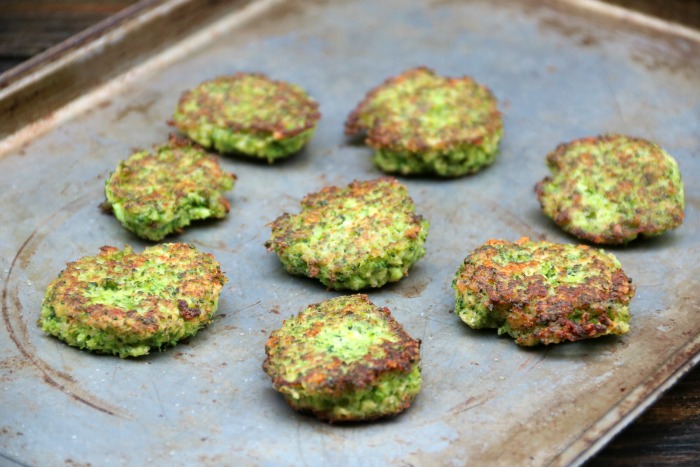 Ready in under 15 minutes with only five ingredients, this is the perfect side dish, afternoon snack or potluck offering.
Note: A non-fried alternative to this dish is bake the bites at 350° for about 25 minutes.
Broccoli Ranch Bites are packed with an absurd amount of deliciousness in the form of a blend of herbs and spices. That's right – Hidden Valley Ranch Seasoning Shaker brings BIG zesty flavor to all dishes.
I've been making broccoli ranch bites for my family about once a week for the last month or so and they can't get enough! I feel good about serving this side dish and will definitely continue to make it.
Would your family enjoy broccoli ranch bites?