**Full Disclosure: This is a sponsored post which also contains affiliate links. All opinions are my own.
Automobile accidents can be both costly and devastating, even a minor one. Did you know that 94% of auto accidents are caused by human error, according to the (NHTSA) National Highway Traffic Safety Administration? While no one plans on ending up in an accident, they do happen, even to the most attentive, observant, watchful drivers. While some situations are unavoidable, there are some things you can do to help reduce your chance of being involved in a car accident.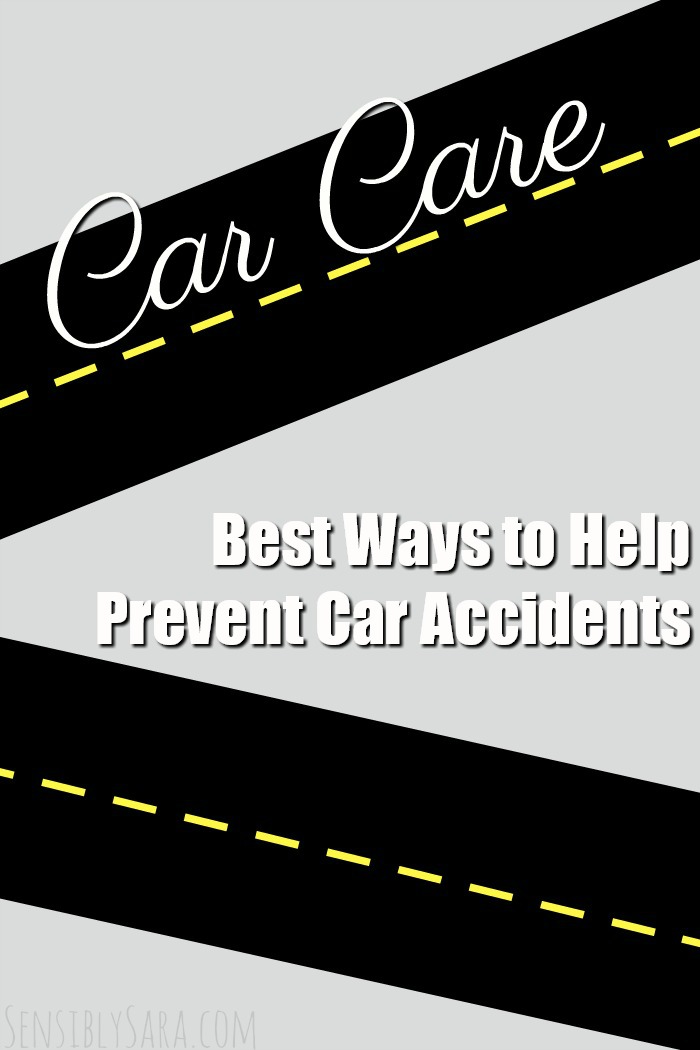 Scan the area ahead of you – Many drivers automatically just keep their eyes peeled on the vehicle that is directly in front of them. However, it is important that you also keep your eyes on the other traffic that is ahead of that vehicle. This will help to ensure that you can see any potential problems that may arise and that you have enough time to react if a problem does occur.
Be aware of blind spot s- While it is important to use your rearview mirror and side mirrors when driving, you don't want to rely solely on them. When you are backing up, changing lanes or pulling into traffic, actually turn around and look so that you don't hit anything that your mirrors didn't detect, due to blind spots.
Keep both hands on the wheel – Many drivers get in the bad habit of just casually having control of the steering wheel, such as driving with just one hand on the wheel. However, it is recommended that you always drive with both of your hands on the steering wheel, ideally at the 9 o'clock and 3 o'clock positions. This will help to ensure that you have the maximum control over your vehicle, should you have to maneuver your vehicle quickly to avoid things like a car accident, a gust of wind or a pothole.
Avoid distracted driving – Currently, distracted driving is the leading cause of car accidents in the U.S. So, what exactly is distracted driving? It is defined as any action that takes your attention away from driving. This includes eating and/or drinking, fiddling with the controls on the GPS device or stereo system, grooming activities (brushing your hair, putting on makeup and/or shaving), talking and/or texting on your cell phone and talking to other people in the vehicle. Avoiding these actions can help to ensure that you are focusing on the task at hand- driving!
Head over to Central Avenue Chrysler Jeep to find an great new car!