**Full Disclosure: This post contains affiliate links. If you make a purchase, I get a teeny-tiny percentage at no cost to you.
Beauty and the Beast opens everywhere on March 17, 2017 and I couldn't be more excited! The animated film was one of my favorites as a kid and I can't wait to see how Disney makes it even more magical with this live-action version. Little girls everywhere will fall in love with Belle all over again – but this time with their mothers who likely already have a connection with Beauty and the Beast.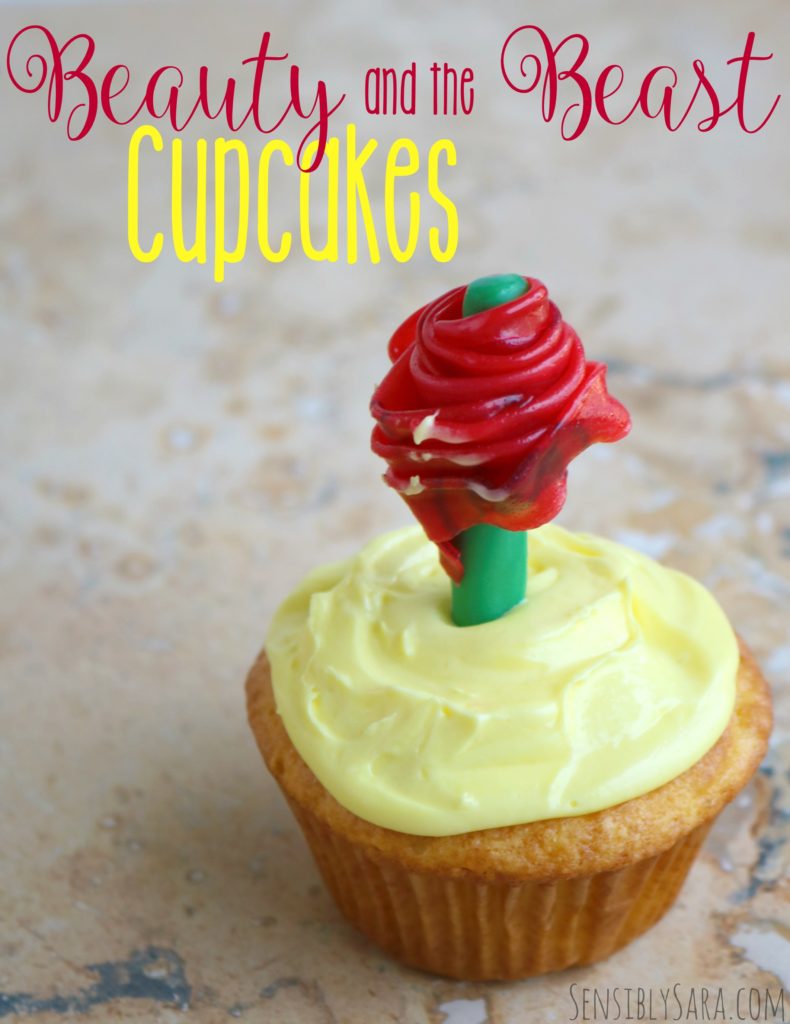 How to Make Beauty and the Beast Cupcakes –
Supplies:
Lemon Cupcakes with yellow frosting
Pretzel Sticks
Wax Paper
Fruit Roll-Ups – Strawberry
Pizza Cutter or Knife
Directions:
Bake and ice your cupcakes. I decided on lemon with yellow frosting so the cupcake would be the color of Belle's dress.
Heat the Wilton Candy Melts in a coffee mug (in 30 second increments) until smooth.
Dip the pretzel sticks in the candy melt leaving about half an inch un-dipped at the bottom.
Lay the dipped pretzels on wax paper until hardened.

Unroll a fruit roll-up and cut into quarters.

Fold each piece in half.
With the fold up, wrap the fruit roll-up around the dipped pretzel. Continue until all the pieces have been wrapped.
NOTE: The fruit roll-up sticks to itself. Once you push it into place, it's pretty stuck!

Push the rose-topped pretzel into the center of the cupcake.

Serve and enjoy!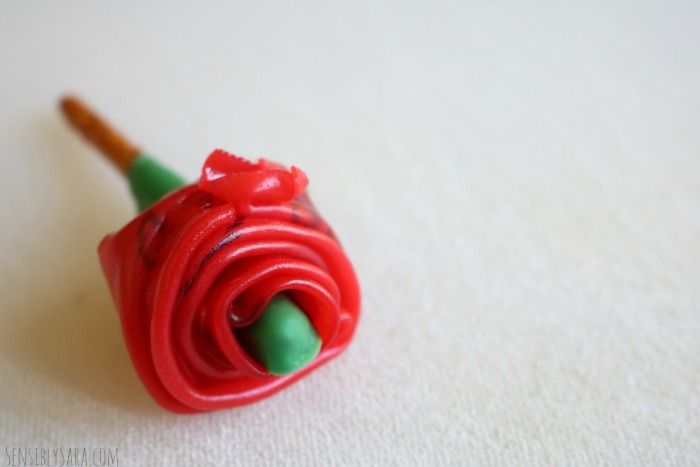 Who is your favorite Beauty and the Beast character?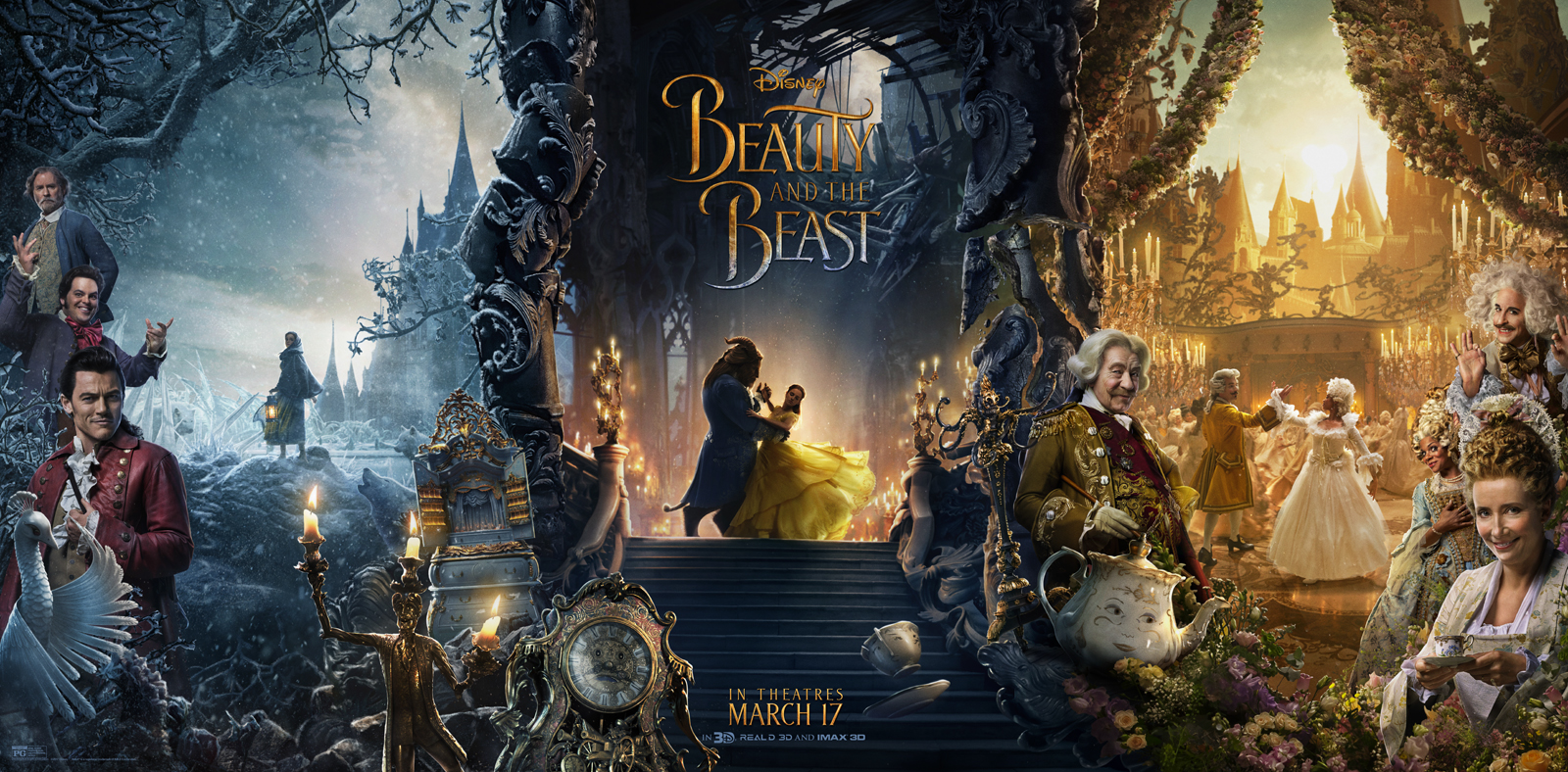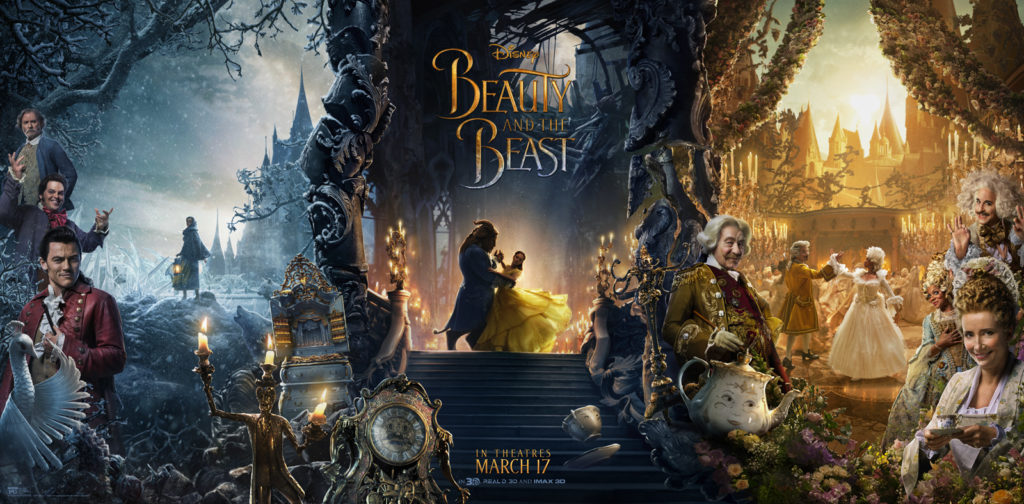 About BEAUTY AND THE BEAST:

The story and characters audiences know and love come to spectacular life in the live-action adaptation of Disney's animated classic "Beauty and the Beast," a stunning, cinematic event celebrating one of the most beloved tales ever told. "Beauty and the Beast" is the fantastic journey of Belle, a bright, beautiful and independent young woman who is taken prisoner by a Beast in his castle. Despite her fears, she befriends the castle's enchanted staff and learns to look beyond the Beast's hideous exterior and realize the kind heart of the true Prince within. The film stars: Emma Watson as Belle; Dan Stevens as the Beast; Luke Evans as Gaston, the handsome, but shallow villager who woos Belle; Kevin Kline as Maurice, Belle's father; Josh Gad as LeFou, Gaston's long-suffering aide-de-camp; Ewan McGregor as Lumière, the candelabra; Stanley Tucci as Maestro Cadenza, the harpsichord; Audra McDonald as Madame de Garderobe, the wardrobe; Gugu Mbatha-Raw as Plumette, the feather duster; Hattie Morahan as the enchantress; and Nathan Mack as Chip, the teacup; with Ian McKellen as Cogsworth, the mantel clock; and Emma Thompson as the teapot, Mrs. Potts.
Follow BEAUTY AND THE BEAST on Facebook | Twitter | Instagram