**Full Disclosure: This post contains affiliate links.
On my quest to live a healthier lifestyle, I've tried to embrace protein shakes and smoothies. That's probably the thing I've struggled with most – even more than getting up before the sun to exercise. After one workout, I stopped at Smoothie King to grab an Angel Food Smoothie with protein powder. It was the most delicious smoothie I've ever had! However, when I added the drink to my food tracking app, I learned just how much sugar was actually in the drink. That's when I decided I'd recreate the deliciousness at home – but with perhaps a little less sugar.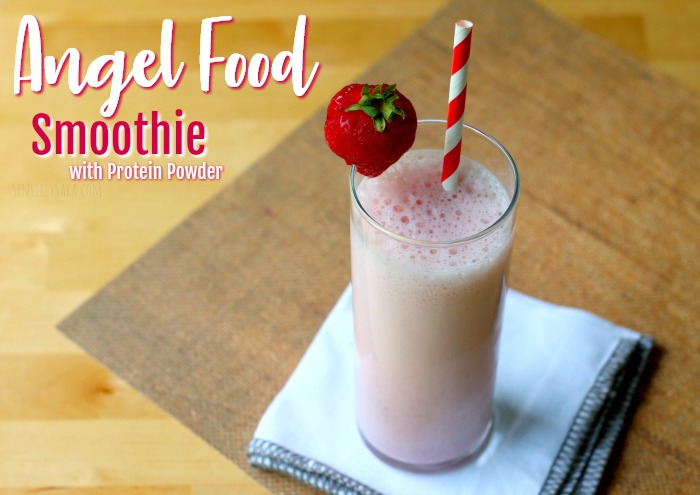 Angel Food Smoothie –
Ingredients:
1 cup strawberry-banana nectar
5 strawberries
2 tablespoons milk powder
1/2 cup ice
Optional: 1 scoop protein powder
Directions:
Throw everything in a blender and mix until it 'burps' when you stop the machine.
Pour in a glass.
Serve and enjoy!
Makes enough for two glasses.
At less than 200 calories per glass and just over 14 grams of protein, this is a pretty good option for after a workout. There's still a good amount of sugar in this recipe (22 grams) but it's a good bit less than the original.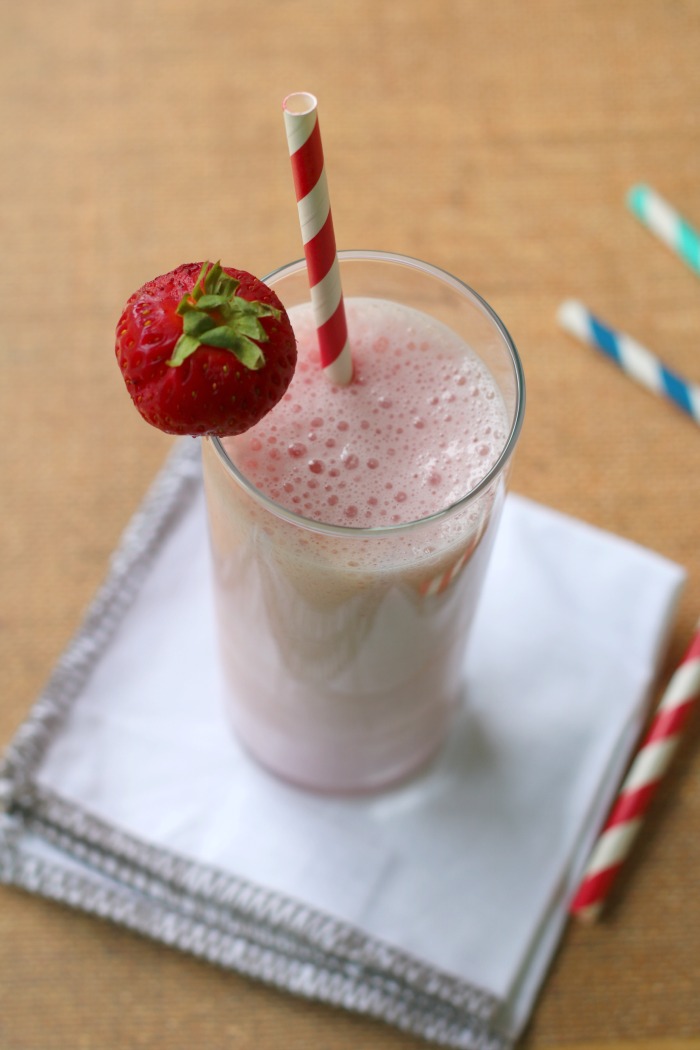 Recreating the Angel Food Smoothie was much more difficult than I'd anticipated but it was worth it. I've finally got the perfect recreation and it's just as delicious as the real deal. Instead of driving out of my way to find a Smoothie King and then spending $5 or more on one drink, I can make them at home!
Do you have a favorite Smoothie recipe?