For the last several years I've had a Word of the Year. I haven't done a heck of a lot with those words but it makes me feel better to start a new year with some motivation. Unlike resolutions, words don't commit you to goals. As with previous years, I used a generator to come up with my 2021 Word of the Year. I'm not sure how I feel about my 2021 Word of the Year just yet but after 2020, I think I'll run with it.
Drum roll, please!
My 2020 Word of the Year is …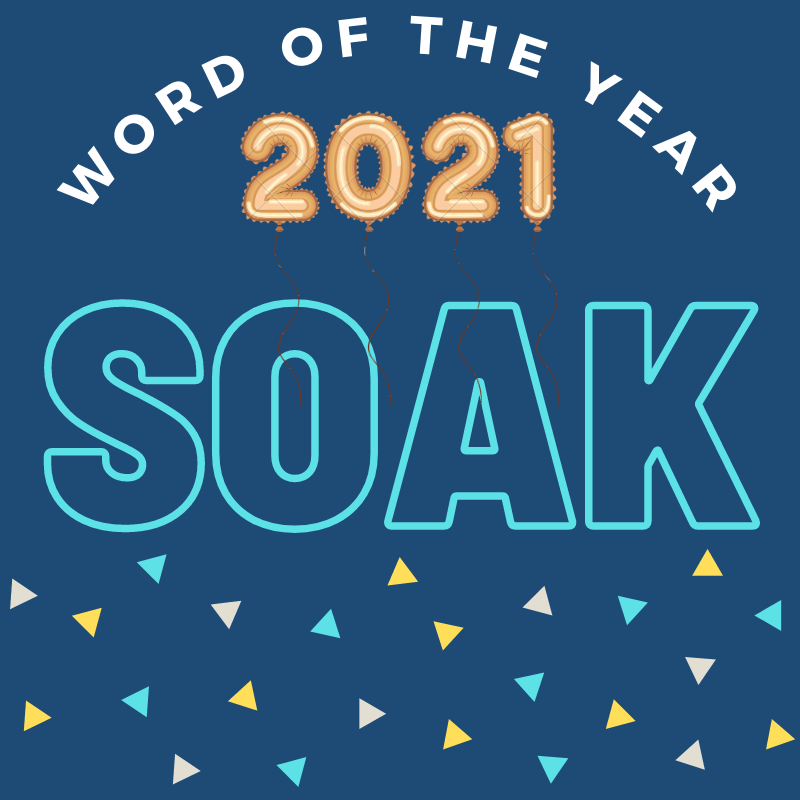 SOAK!

The dictionary defines SOAK this way:

soak
/sōk/
verb

make or allow (something) to become thoroughly wet by immersing it in liquid. "Soak the beans overnight in water."

noun

 

    2. an act of immersing someone or something in liquid for a period of time. "I'm looking forward to a long soak in the tub." 

synonyms: immerse, steep, submerge, dip, sink, dunk, bathe, rinse, douse, marinate
I'm not sure if you'll find me in a bathtub all year or if I'm ready to SOAK up the things 2021 has in store for myself and my family but I sure hope the year has more positives and negatives.
DO YOU HAVE A 'WORD OF THE YEAR' FOR YOURSELF OR YOUR FAMILY?