**Full Disclosure: This is a sponsored post written by me on behalf of Skinner® pasta. 
I have the best group of friends a girl could ask for! If I had been more on top of things, I would have planned a game night to celebrate National Friendship Day on August 6th. But that didn't happen so we will have to plan game night with our friends before school starts in a few weeks!
Sometimes, though, our game nights are spur of the moment. That's where grocery delivery is a lifesaver! It gives me more time to clean the house and prepare for our friends.
Cowboy Casserole is fantastic for friendly events for a variety of reasons: it's affordable, easy to throw together, feeds a crowd with very little effort and Skinner pasta is the #1 pasta in Texas (it's THAT good!).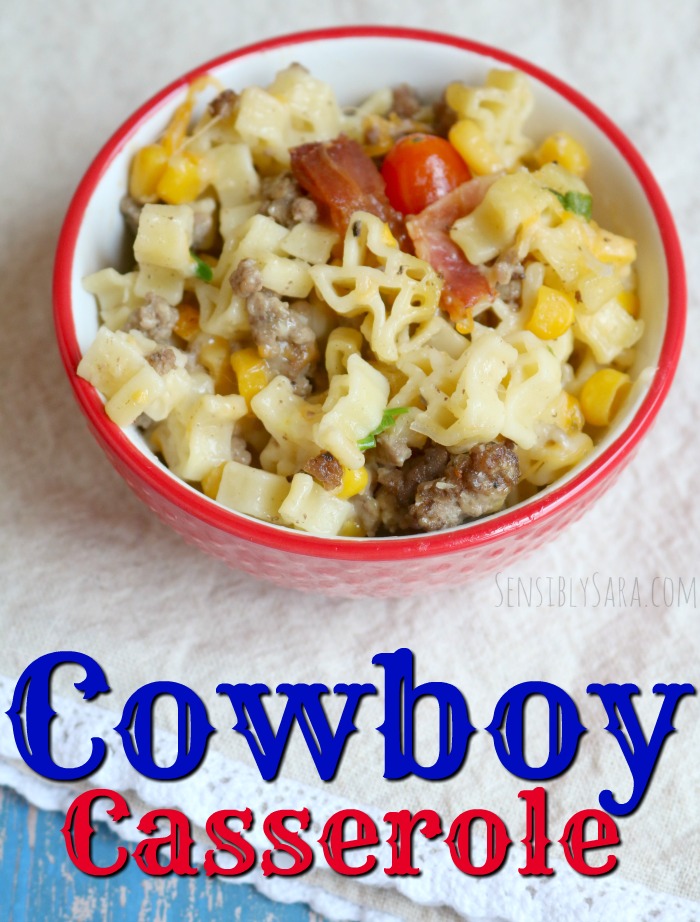 How to Make Cowboy Casserole –
Ingredients:
1 bag Skinner pasta, cooked
1 pound hamburger meat, cooked & drained
8 pieces of bacon, pre-cooked & diced
2 cans of cream of chicken & mushroom
¼ cup tomatoes, diced
2 TBSP chives, diced
¾ cup corn, drained
1 cup Mexican cheese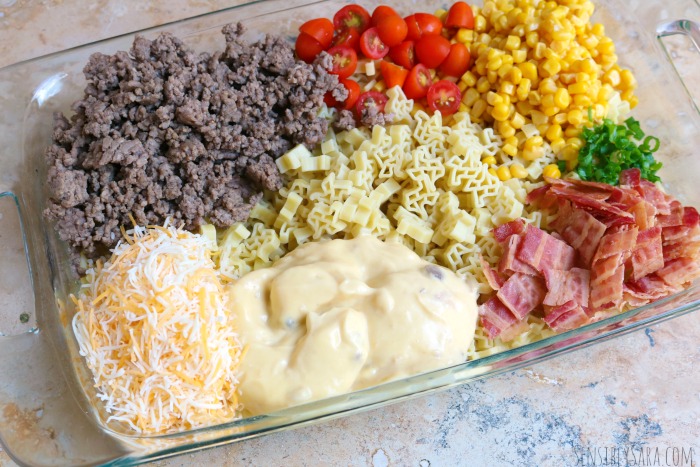 Directions:
Cook Skinner pasta as directed on the package.
At the same time, brown hamburger meat and drain.
While the pasta and hamburger meat cooks, dice the bacon, tomatoes and chives.
Preheat your oven to 350 degrees F.
When the pasta is ready, pour it in a 9×13 baking dish and add the other ingredients and toss well.
Bake 20 – 25 minutes.
Optional, add a sprinkle of cheese to the top of the dish.
Serve and enjoy!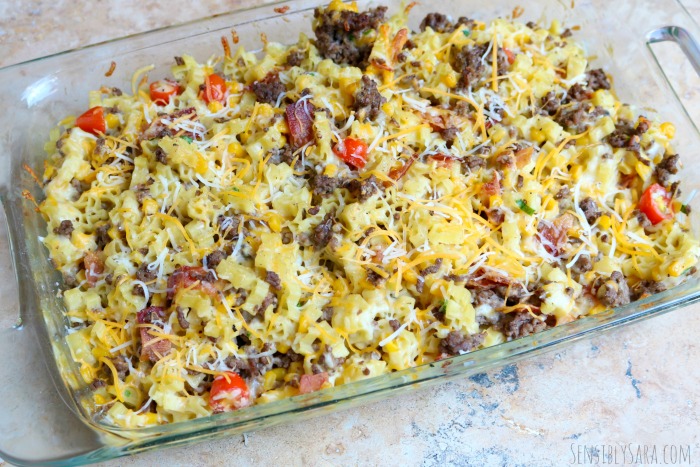 Like most moms I know, like delicious, easy-to-make recipes. And if my entire family will eat it without complaint, it's a definite winner in my book! Cowboy Casserole is just that!
In honor of National Friendship Day, Skinner is partnering with Instacart to provide free grocery delivery for customers only in Houston, Austin, San Antonio and Dallas. Just buy one (1) package of Skinner pasta and get free grocery delivery. Customers who don't qualify for free delivery (e.g. Instacart Express Customers or first time customers) will receive $5 off their order. Delivery must be $35 or more to quality for free delivery or $5 off.
Enter the #HowdySkinnerSweepstakes:
Got a Bestie? Win a Texas-sized getaway! Visit HowdySkinner.com to enter for your chance to win a three-night stay for you and a friend at the Marriott Marquis Houston including airfare and $500 spending money to enjoy the city's sites, restaurants and attractions. Other prizes include a membership to Care.com and $500 to give you more "me" time by covering your dog walking, babysitting, and housekeeping services, or free pasta for a year for you and a friend. Sweepstakes kicks off on National Friendship Day (8/6/17) at 12:01 a.m. CDT; ends 9/6/17 at 11:59:59 p.m. CDT Visit HowdySkinner.com to enter and see official rules.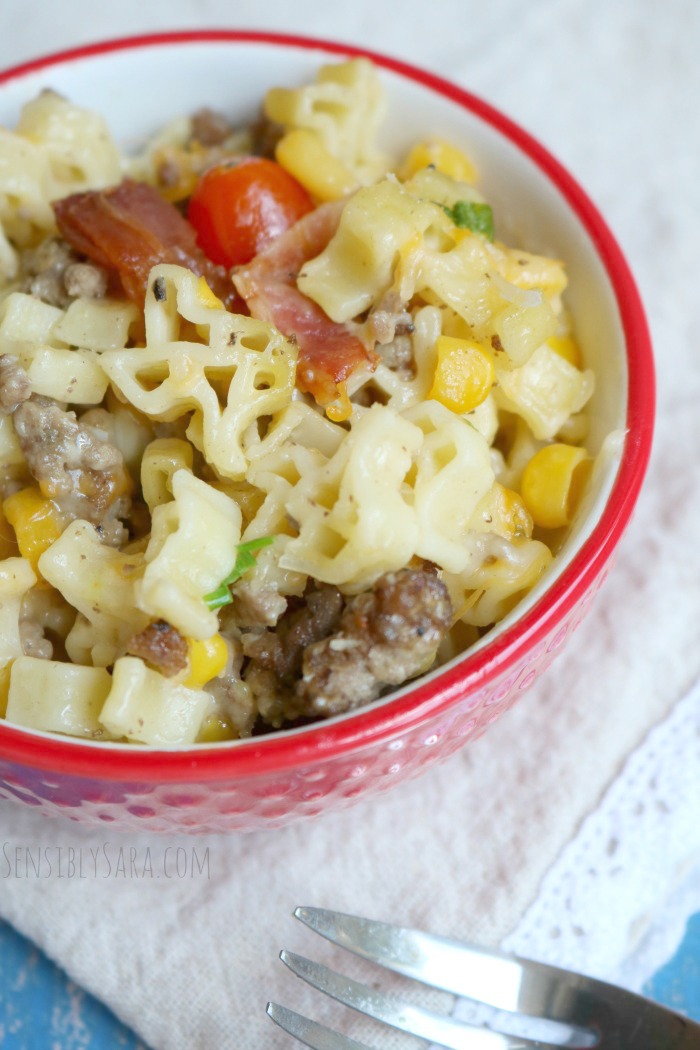 This is a sponsored post written by me on behalf of Skinner® pasta.