**Full Disclosure: This shop has been compensated by Collective Bias, Inc. and its advertiser.  All opinions are mine alone. #RedVelvetLove #CollectiveBias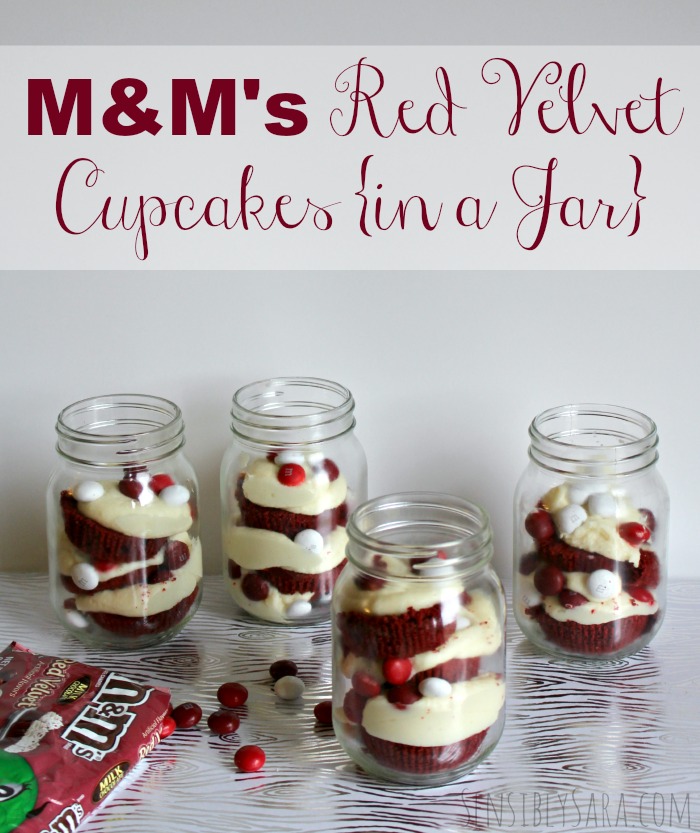 I have an awesome little family and do my best to show them how much I care all year long with a little extra love on Valentine's Day.  I also have an amazing church family!  And while I think I show how much I care when I listen, take meals, etc., sometimes it's fun to do a little more with sweet treats.
When I saw M&M's® Red Velvet at Walmart, I knew I had to create something fun, but what?  M&M's® Red Velvet Cupcakes in a Jar with Cream Cheese Frosting, that's what!!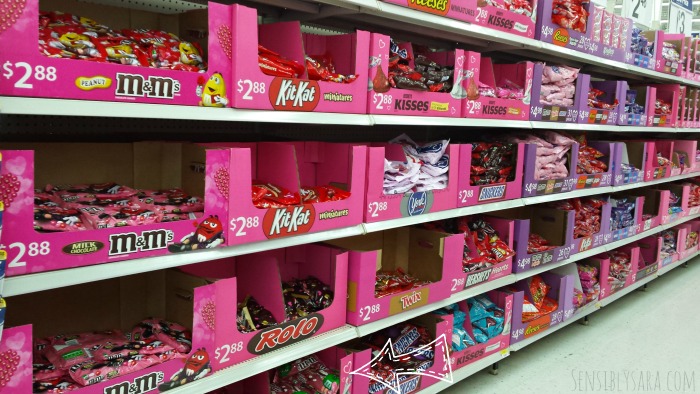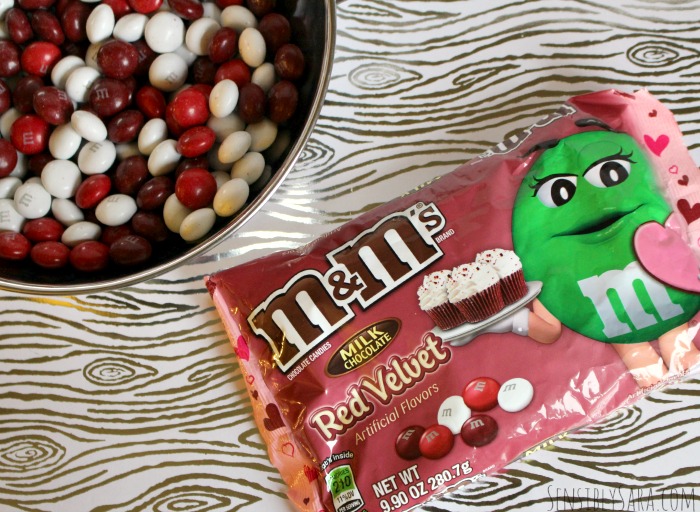 So I grabbed two bags of M&M's®, a box of red velvet cake mix and two packages of cream cheese.  After I checked out, I went home and got to work.  (It was so difficult not to eat it all!)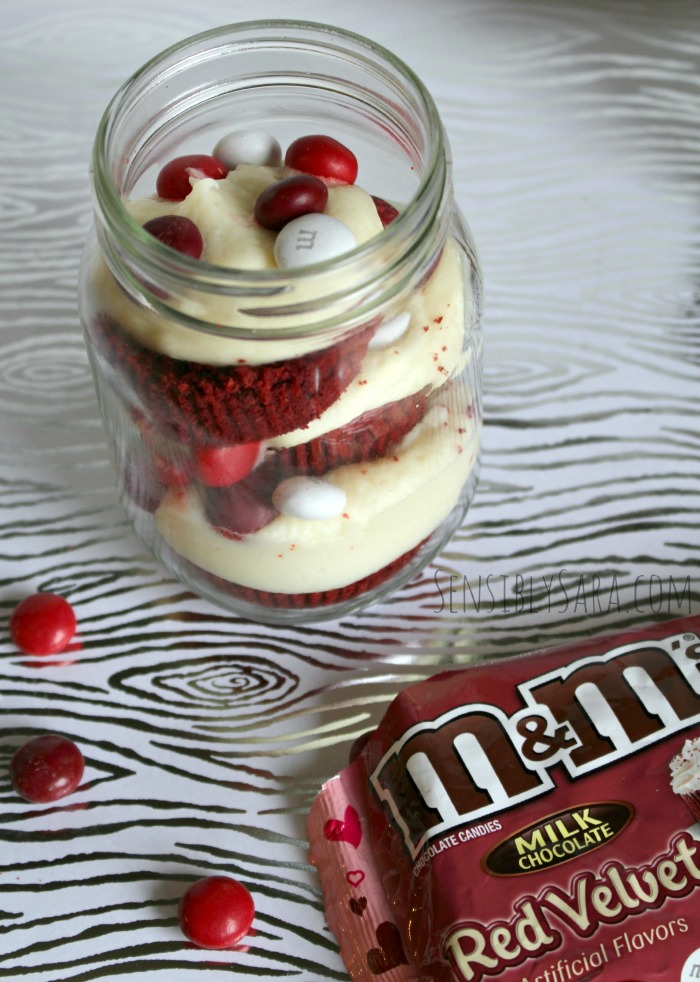 I didn't make the cake mix as directed because I wanted something a little more rigid but I think it turned out beautifully.  You should know that I only got 6 1/2 jarcakes out of my 11 cupcakes, but each jar could easily be split between two people.  Here's the M&M's® Red Velvet Cupcakes in a Jar with Cream Cheese Frosting recipe:

M&M's® Red Velvet JarCakes with Cream Cheese Frosting
Ingredients
Cake:
1 box Red Velvet Cake Mix
1 stick butter, melted (I used unsalted)
1 egg
Frosting:
2 boxes (16 oz.) cream cheese, softened
2 sticks butter, soft
4 cups powdered sugar
2 tsp. vanilla
Misc:
Instructions
Cupckaes:
Preheat the oven to 350°.
Mix the red velvet cake mix, melted butter and egg together until everything is incorporated. It will be very thick.
Drop liners in a cupcake pan.
Fill each liner ⅔ full. (I was only able to get 11 cupcakes out of my batter.)
Bake for 20-25 minutes, or until a toothpick comes out clean.
Cool for several hours.
Frosting:
Blend cream cheese, butter, powdered sugar and vanilla together until smooth.
Pour it into a gallon-sized zipper bag.
Cut about ¼ inch off the bottom corner.
JarCakes (The fun part!):
Remove the liners from your cupcakes and cut each cake in half (horizontally).
Place the bottom of the cupcake in the bottom of your jar.
Put a nice layer of frosting on the cake.
Drop in 4-6 M&M's® Red Velvet.
Put the top of the cupcake on top of your M&M's®.
Add in another layer of frosting and more M&M's®.
Repeat until the jar is ¾ full.
Serve and ENJOY!
This is what it should look like, step-by-step:
I made these cupcakes in jars so they'd transport easily to my church family.  I haven't shared these M&M's® Red Velvet Cupcakes in a Jar with my friends yet, but I'll be making deliveries very soon.
See more great M&M's® Red Velvet recipe and party ideas at myconfectioncorner.com/valentines-day where you can also download a coupon to save on your M&M's® purchase.
What would you make with M&M's® Red Velvet?