**Full Disclosure:  I received a mini roller shade courtesy of Blinds.com in exchange for this post.  All opinions are my own.
I love taking photos on my fence table because of the rustic feel it gives, but sometimes I want a different cleaner (more crisp) backdrop for my photos.
When I was I was challenged in the Blinds.com Roller Shade Design Challenge, I immediately knew I wanted to use it to make a DIY photo back drop.   The challenge was simple, use their mini roller shade for anything other than its intended purpose.
Before my mini roller shade arrived, I ran to my local craft store, picked up some 12×12 glitter scrapbooking paper and spray glue.  I used my mom's cricut machine to cut out the characters I'd need to spell out '@SensiblySara.'  When the mini roller shade was dropped off at my doorstep, I pulled it out of the package and figured out where I wanted to glue down my letters.
I used a mini clamp (though, a clothespin would work) to hold each letter as I sprayed it with glue.  I placed the letters by hand, but pressed them onto the roller shade with a toothpick to minimize the amount of glue left on my fingers.  I tried to tie a string to the top of the shade, but that is a little more complicated that it sounds so my husband did it for me.  From start to finish, it took about 20 minutes to do the 'SensiblySara' side of my DIY photo backdrop.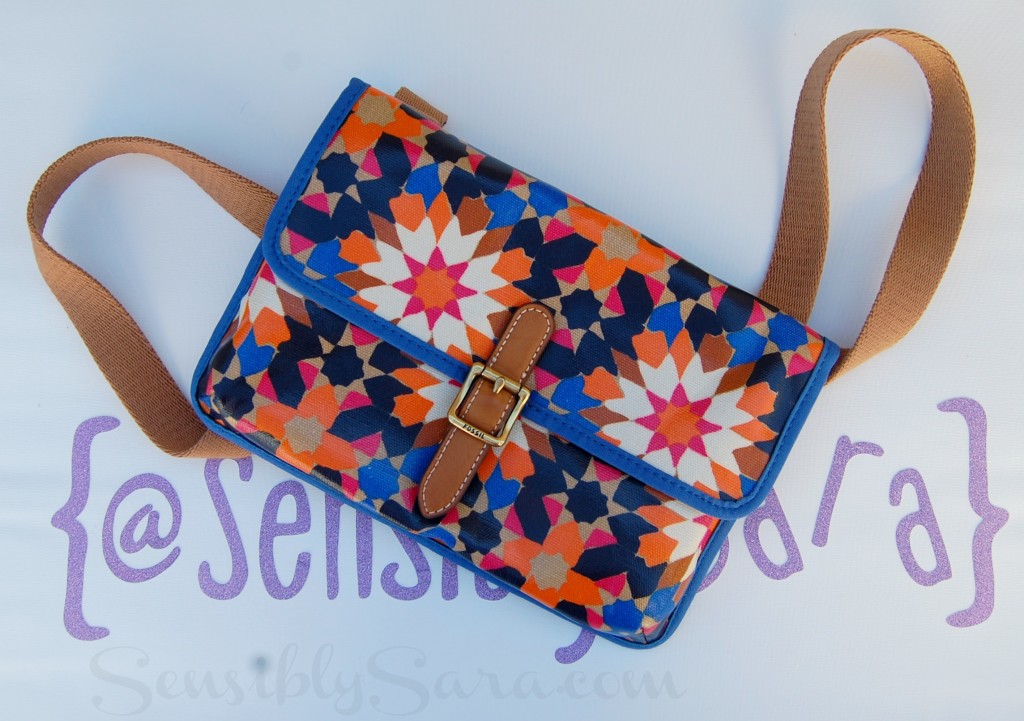 I made the 'Sara' a little funky, because I can't be sensible all the time, can I?!  I like the way it turned out – simple, creative and it screams SARA with the purple glitter and curly 'S'!
Initially, I wanted the backdrop to be two-sided, but after I created the 'SensiblySara' side, I wasn't sure what I wanted to put on the backside.  I thought burlap might be fun, but honestly I haven't attempted it yet because I am a little scared of messing it up.
What would you make with a Mini Roller Shade?