**Full Disclosure: The following is part of Jo-Ann Fabric & Craft Stores® Celebrate the Season campaign. I received a Jo-Ann gift card in exchange for this post; however, all opinions are my own.
If you've been around for any length of time, you probably know that I really want to be crafty but I am not very good at it. Last week I posted the DIY Fall Tulle Wreath, which makes a great addition to your table for Thanksgiving, but it needed something more. That's where the Mason Jar Turkey craft comes in!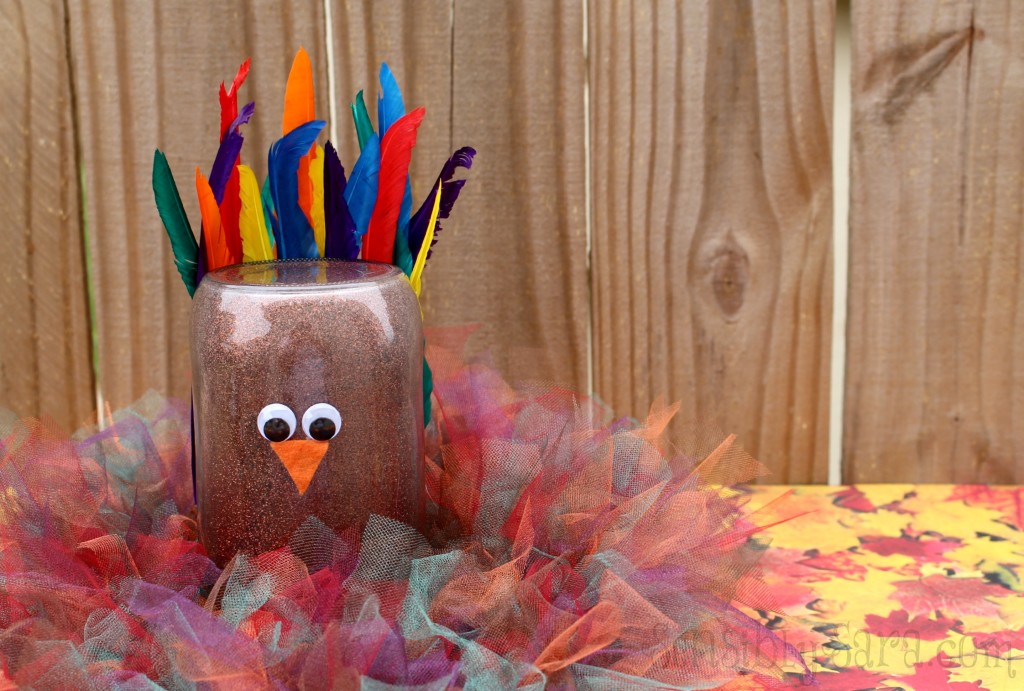 The mason jar turkey craft is very simple to make, but it's definitely something kids cannot do on their own because of the hot & spray glues used.
What You'll Need:
Mason Jar(s)
Spray glue
Brown glitter
Package of feathers
Wiggly eyes
Orange felt
Hot glue gun & sticks
How To:
Wash & thoroughly dry the mason jar(s).
OUTSIDE: Spray a thick layer of glue into the jar, pour the glitter onto the glue and roll it around until the inside of the jar is completely covered.
Once you are satisfied with the glitter coverage and the glue is dry, replace the mason jar lid.
Turn the jar over (lid side down). You'll want the 'worded' side of the glass at the back (you'll cover the raised letters with feathers later).
Cut a triangle out of your orange felt, and hot glue onto the jar.
Using hot glue, add two wiggly eyes just above the beak.
After the eyes and beak are done, turn the jar around and hot glue the feathers to the 'worded' side of the jar.
Let dry.
ENJOY!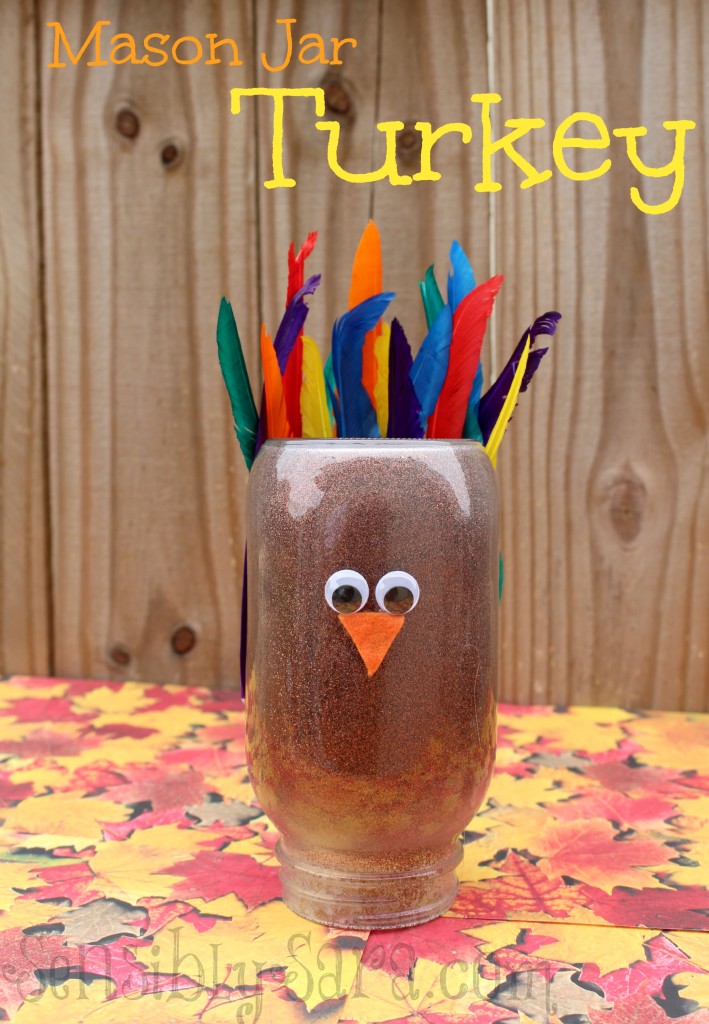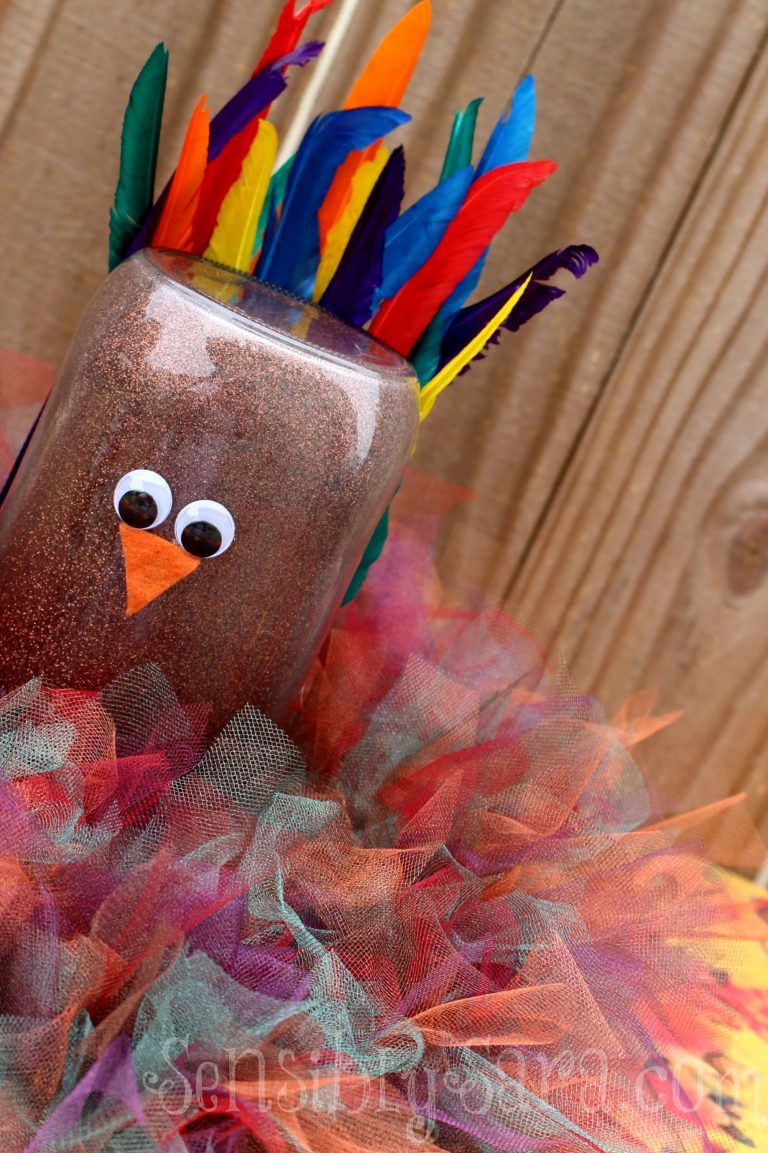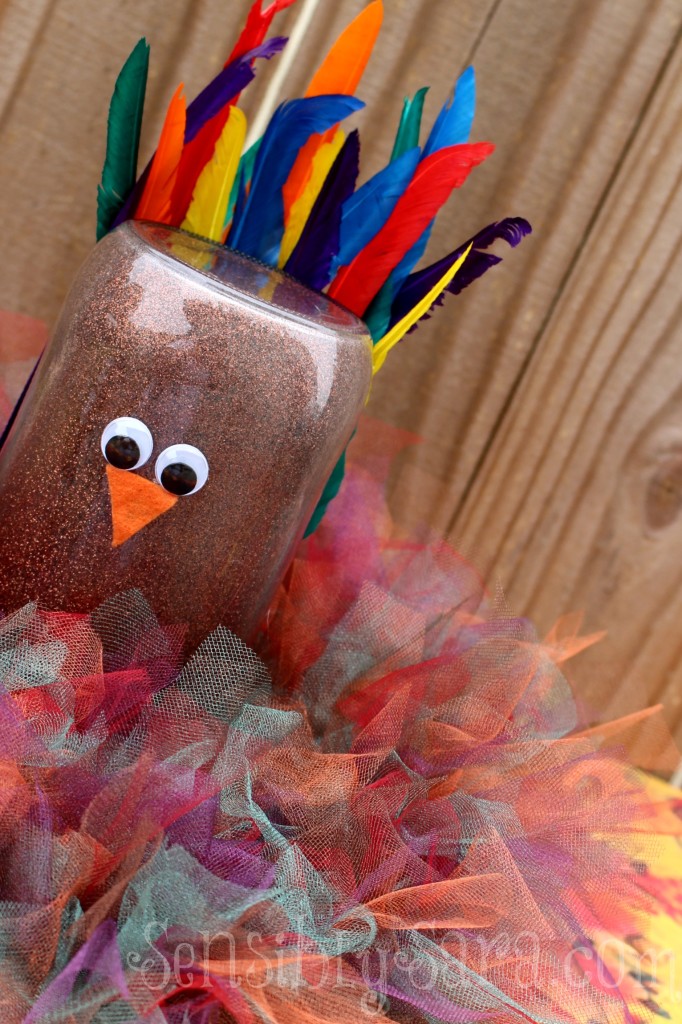 Don't forget to print your Jo-Ann Fabric and Craft Stores coupon: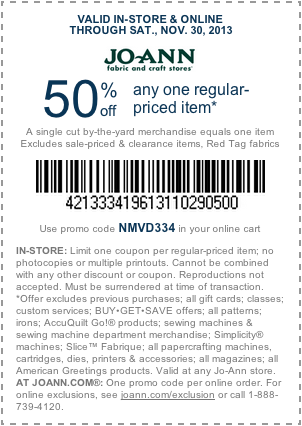 If you make the Mason Jar Turkey craft, post it to my Facebook page! I'd love to see what your version looks like!