**Full Disclosure: My family and I were invited to Urban Bricks Pizza in exchange for this post. All opinions are my own.
As a family, we look forward to no-cook Fridays. Taking the time to reconnect over a meal made by someone else is one of our favorite ways  to relax. Pizza is our usual choice to kick of the weekend because we can sit at a casual restaurant or eat it at home while we watch a movie or play games. We rotate through a couple of different pizza places but Urban Bricks Pizza is among the most preferred!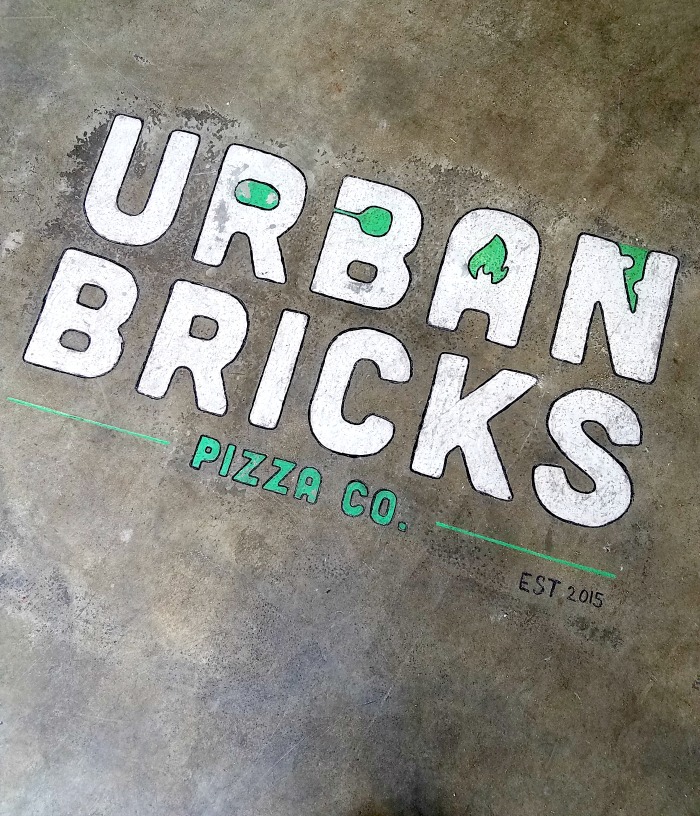 Urban Bricks Pizza is a fast-casual chain serving next generation, quick Artisan pizza, salad and dessert. Each pizza starts with fresh, never frozen dough made in-house every morning, and customers can choose from more than 30 toppings to top their pizza. They use flour and tomatoes imported from Italy. Guests also have the option to select from build-your-own salads, wings and premium Italian gelato.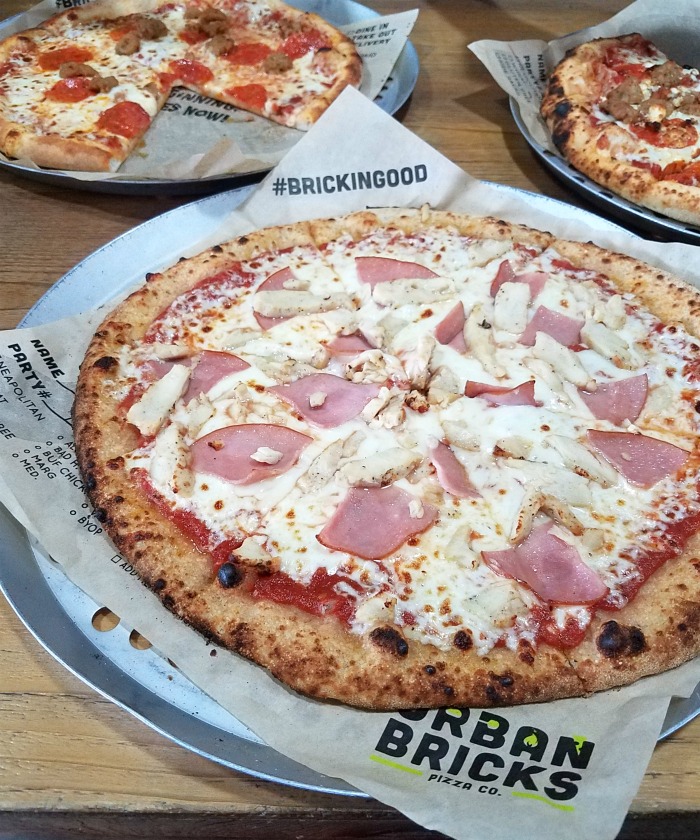 When we eat at Urban Bricks Pizza, my go-to is a 'build your own' on a wheat crust and topped with red sauce, mozzarella & Parmesan cheeses, ham, chicken and a bit of diced garlic. It's perfect and delicious! My family members order something different each time we go to but one of them is bound to order the 'Three Little Pigs' pizza.
Sensible Tip: Keep your toppings selections to 5 or less for a more even bake.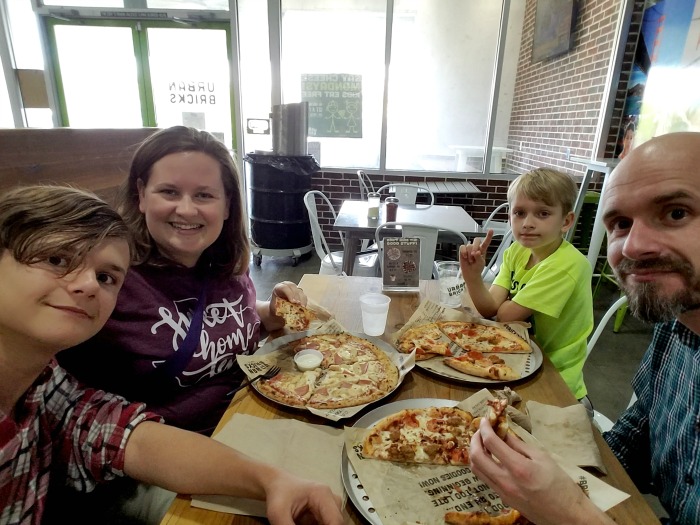 We always order 4 pizzas – one for each family member – so we have leftovers for lunch on Saturday. Once in awhile, we'll add a Cinnamon Pie to our order and, oh boy, it's good!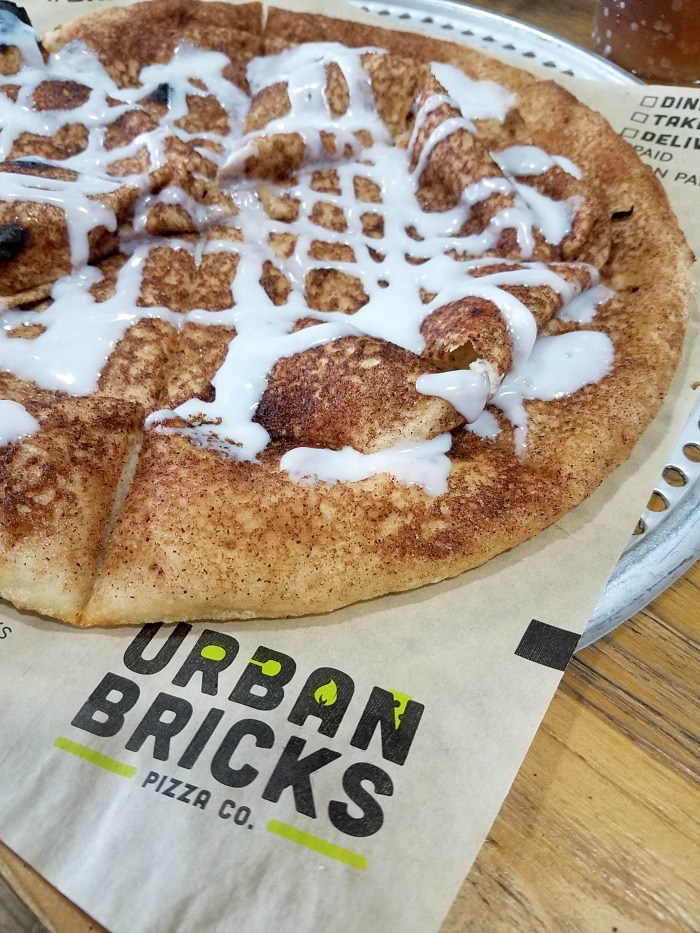 Pizzas are $8.49 each, salads range from $2.99 – $5.99 and desserts are $4.99. The location near me has a pizza & a salad special for just under $10.
Our Urban Bricks Pizza is always clean but sometimes you have to wait a bit to find a seat. The restrooms are clean and the staff is great – always friendly and smiling!
Have you tried Urban Bricks Pizza?
You don't have to wait for National Pepperoni Pizza Day (September 20) to visit. Head over to the location closest to you today!