With CARS 3 racing into theaters everywhere this summer – June 16th, to be exact – I wanted to share a few fun activity sheets and games help elevate the excitement of the movie! We've loved each of the CARS movies, and my family and I can't wait to see the newest in the series. We've watched the trailer more times than I can count and it's just as good each time!
These printable Disney activity sheets are available for you to print – so feel free – just click the link below each image!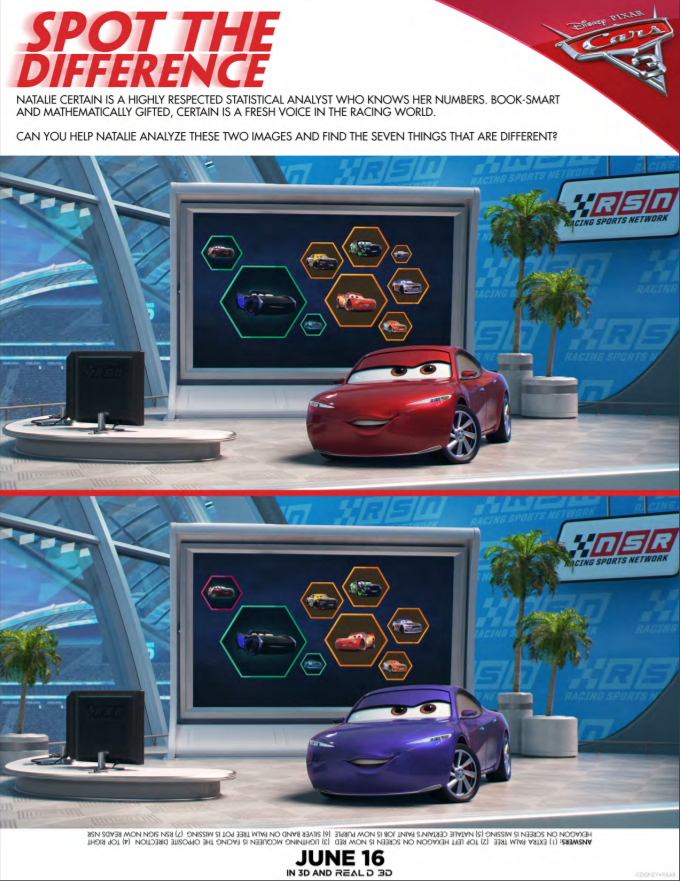 Get it here: CARS Spot the Difference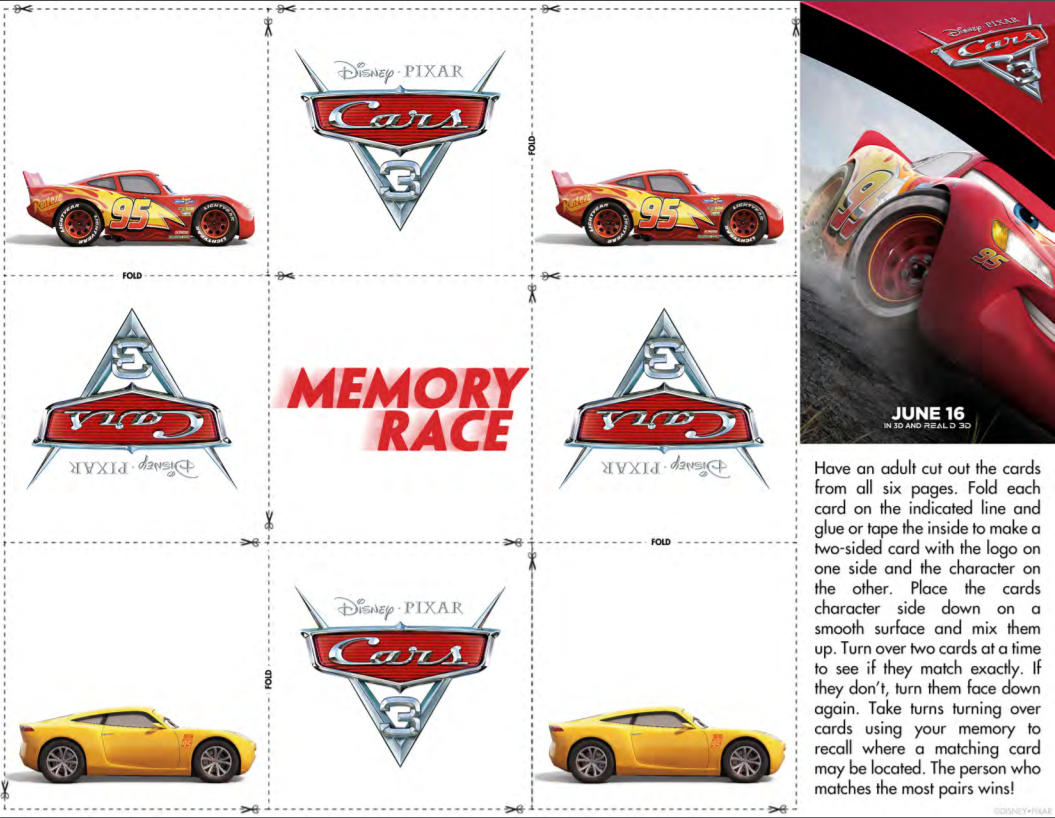 Get it here: CARS Memory Game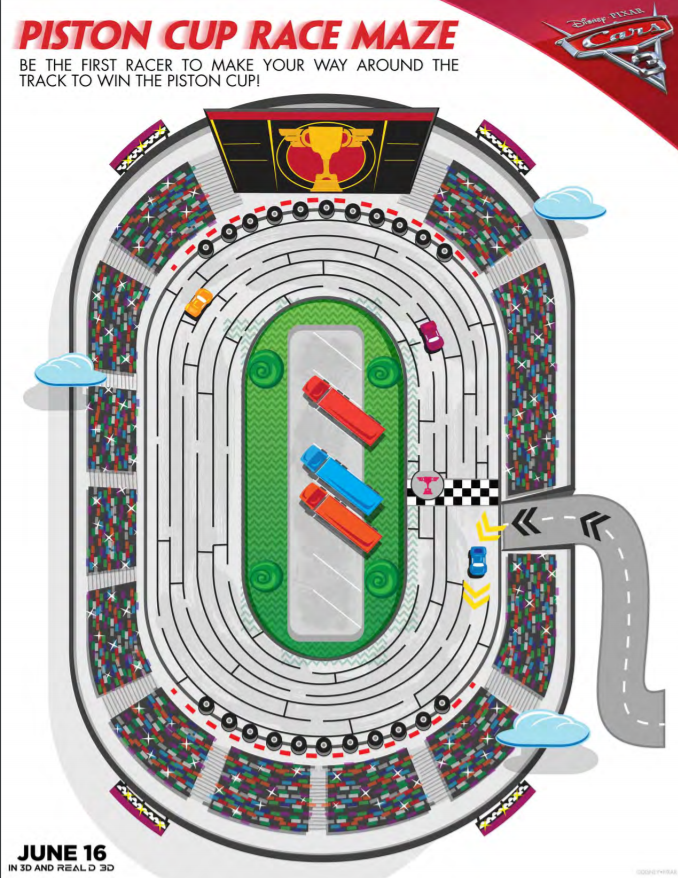 Get it here: CARS Maze
Either print these for your kids and let them color while you take some time for yourself or print them out for everyone and spend some quality family time together!
Do you plan on seeing CARS 3?