**Full Disclosure: This post contains affiliate links. If you make a purchase, I get a teeny-tiny percentage at no cost to you. 
I love sweets – especially chocolate – but sometimes I want something fruity and light. That's where my No Bake Strawberry Mousse Pie comes in. It hits the spot every time I make it!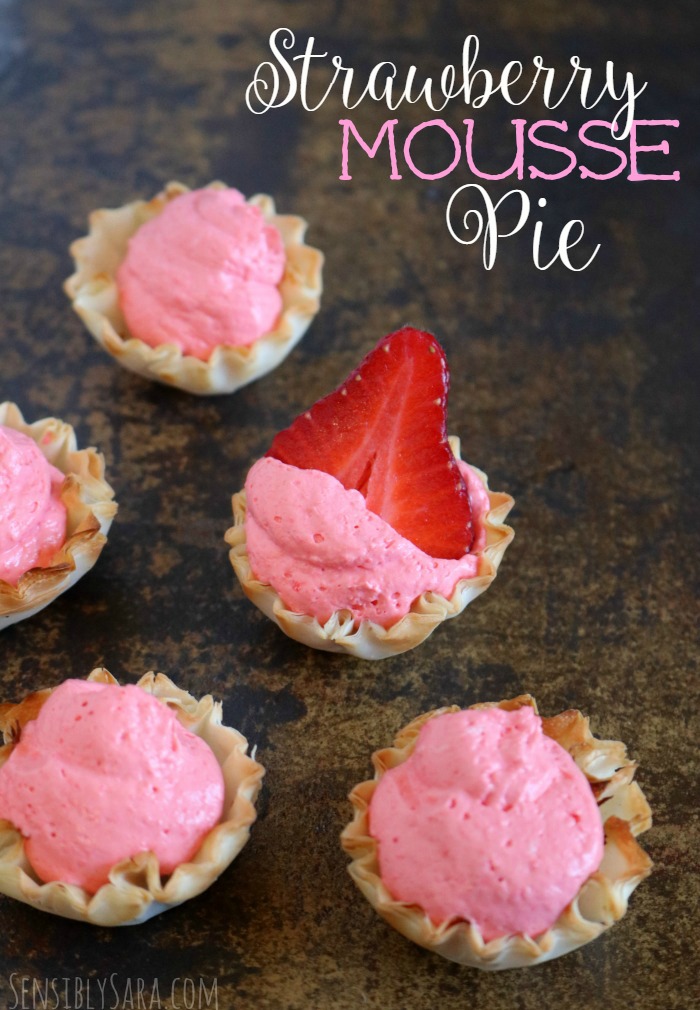 No Bake Strawberry Mousse Pie Recipe
Ingredients
1 small package Jell-O, any flavor
1 package (8 ounces) cream cheese, softened
1 tub (8 ounces) Cool Whip
2 packages phyllo shells
Instructions
Leave the cream cheese out on the counter or in your stand mixer for at least an hour.
After the cream cheese has softened, pour ½ cup of water in a Pyrex measuring cup and heat in the microwave for 2 minutes 30 seconds.
Immediately remove and dissolve Jell-O by stirring with a spoon.
While you mix the Jell-O, turn the stand mixer on medium-high and start to whip the cream cheese. Then, slowly and gently, pour the liquid Jell-O in with the cream cheese while the mixer is on.
This should become fully combined and smooth in just a few minutes.
Drop in the Cool Whip and mix until smooth.
Fill phyllo shells with the strawberry mousse.
Optional: Top with diced or sliced strawberries.
Serve and enjoy!
The hardest part of this dessert is waiting for the cream cheese to soften but once that happens it's put together very quickly. Swap out the strawberry Jell-O for any other flavor if you want something other than strawberry or to make them different colors.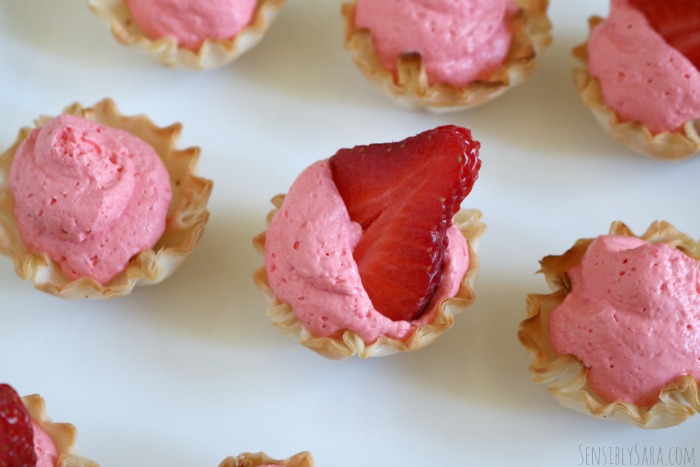 These mini strawberry mousse pies are perfect for a pot luck, last minute party or just every day dessert. Add a little extra pizzazz when you top them with slices of strawberries or sprinkles!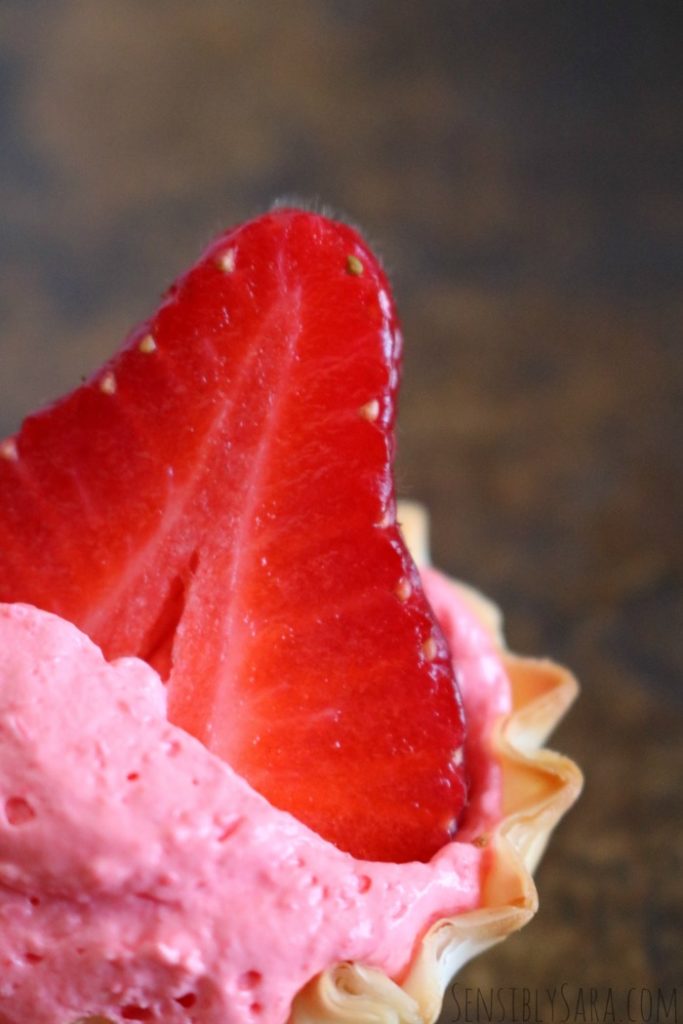 Do you have a favorite no-bake dessert?