**Full Disclosure: This post contains affiliate links. If you make a purchase, I get a teeny-tiny percentage at no cost to you.
We all enjoy being loved and with that comes the desire to utilize unique ways to say I love you. With Valentine's Day just around the corner, it's no wonder many are searching for creative ways to celebrate Valentine's Day. Today I wanted to share a few ways you can showcase your love on the wonderful holiday that is meant to bring couples closer together as they celebrate their love for one another.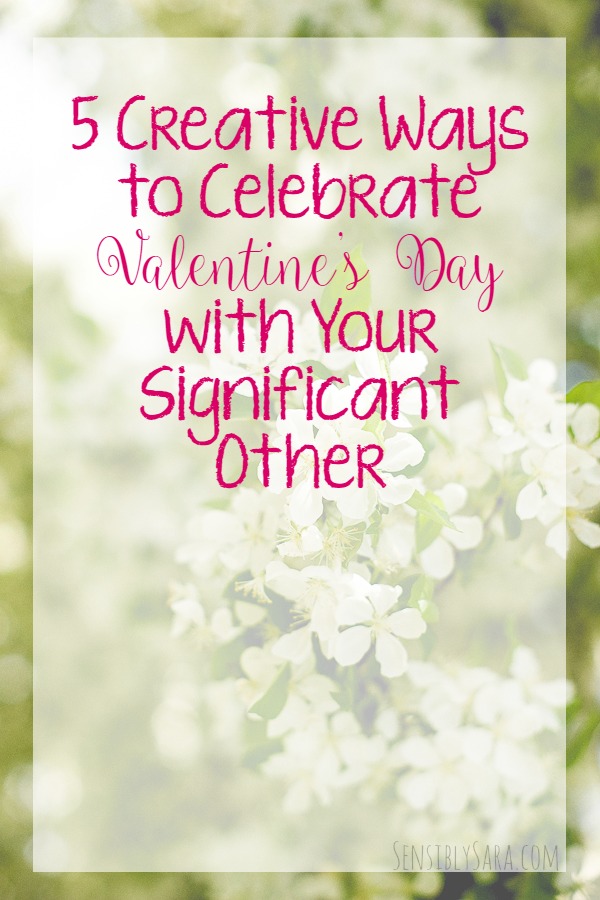 Create a Book – write a cute little scrapbook style book that showcases your love for your partner. Using old cereal boxes and printer paper inside then staple the book together and write each page in a way that will bring a smile, a tear and a shake of the head as your partner reads the memories of love in this Valentine's Day book.
Two Day Getaway – this doesn't have to be expensive nor extravagant, perhaps plan a little 2 day getaway to a local bed and breakfast inn where you two can have a romantic night away. Many bed and breakfast inns offer an affordable romantic package during the Valentine Day season, take advantage of it and plan a surprise.
Create Coupon Books – ever have a long day and wish you could hand in a coupon to get a massage from your loved one? Well think of this idea in reverse when you create your own creative Valentine's Day coupon books to give to your partner this year. These coupons could be good for 1 massage, 1 night off from household chores and the list goes on.
Plan an Indoor Picnic – since February can be rather chilly in most areas, plan an indoor picnic complete with candlelight. This is a great way to disconnect from everything and sit down on a blanket amidst the quiet of your home while you two enjoy a small meal together picnic style. Be sure to sneak in some of your partner's favorite treats!
Write a Love Poem – anyone can google ideas for a love poem, so if you lack the creative writing gene look up some love poem ideas and tweak them into something meaningful that you can read aloud to your partner on Valentine's Day. Stay true to your own sense of else, if you are generally humorous, then your partner will anticipate a love poem full of humor.
There are so many creative ways to celebrate Valentine's Day, it's all about getting away from the consumer driven side of this holiday and pushing closer to the intimate side of your relationship. Get out your thinking cap, creative ideas and go with it! We are certain your partner will love that you took the time to do something creative for Valentine's Day rather than run with the rest of society's ideas.