**Full Disclosure: This post contains affiliate links. If you make a purchase, I get a teeny-tiny percentage at no cost to you.
Do you or someone you know adore panda bears? These Panda Bear Cookies are sure to impress every panda bear fan! Not everyone gets to see a panda bear up close and personal, but my family and I got to see them at the San Diego Zoo a couple years ago. They were just as cute in person as they are on television or in pictures!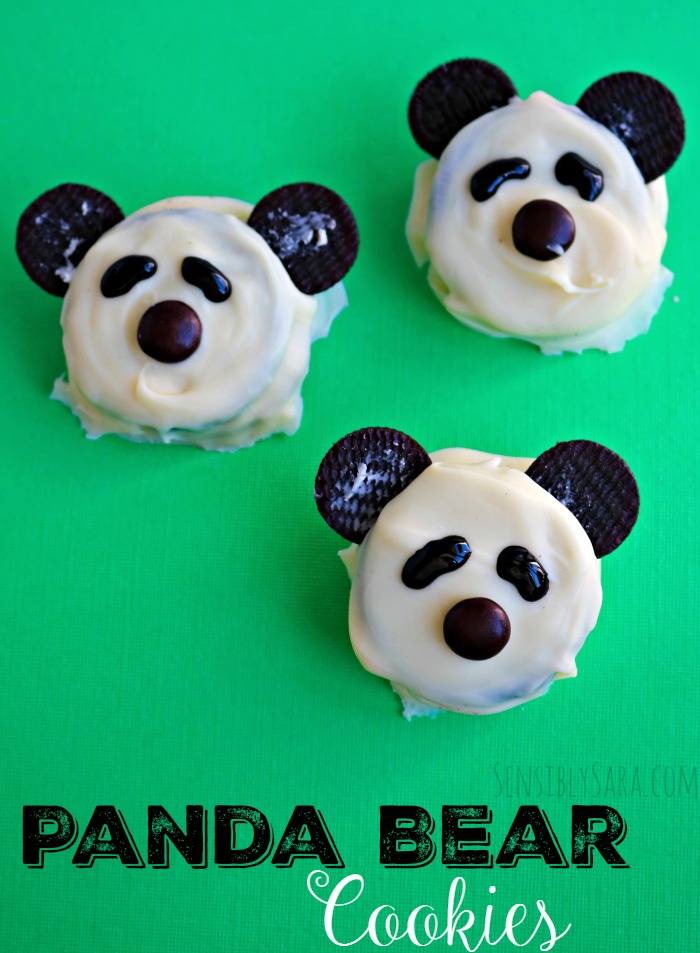 How to Make Panda Bear Cookies –
Supplies:
Double stuffed chocolate sandwich cookies
Mini chocolate sandwich cookies
M&M's (dark brown)
Large microwave-safe bowl
Silicone spatula
Directions:
Prepare the candy melts as directed on the package.
While you are doing that, take the mini chocolate sandwich cookies apart and open the M&M's to pull out just the brown ones.
Put the silpat on the counter (or a baking sheet to easily transport them later on).
Dip and cover a chocolate sandwich cookie in the candy melts, gently shaking off any excess.

Place the cookie on the silpat.

Pushing through the candy melt and into the center of the candy coated cookie, put 1 mini chocolate sandwich cookie at about 10:00 and the other at about 1:00 (assuming you are looking at the cookie like a clock).

While the coated cookie is still wet, add an M&M to about the center.
Repeat until desired number of panda bear cookies is reached.
Chill for about 20 minutes.
Using the black gel icing, draw kindey-shaped eyes a little off-center of the nose.

Serve and enjoy!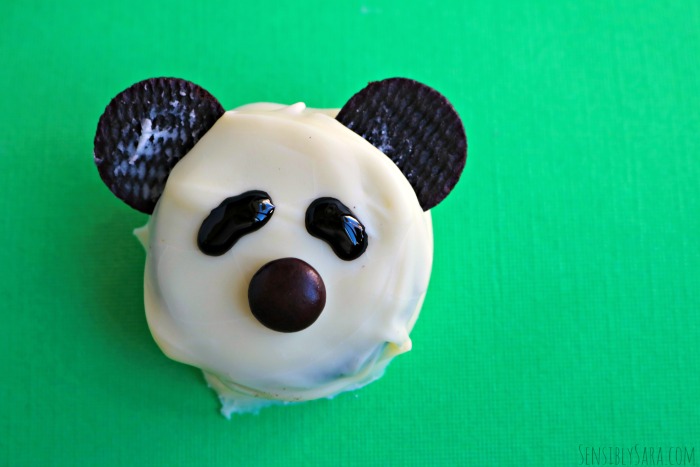 Will you make Panda Bear Cookies?
About Disney's "Born In China" –
Disneynature's new True Life Adventure film "Born In China" takes an epic journey into the wilds of China where few people have ever ventured. Following the stories of three animal families, the film transports audiences to some of the most extreme environments on Earth to witness some of the most intimate moments ever captured in a nature film. A doting panda bear mother guides her growing baby as she begins to explore and seek independence. A two-year-old golden monkey who feels displaced by his new baby sister joins up with a group of free-spirited outcasts. And a mother snow leopard—an elusive animal rarely caught on camera—faces the very real drama of raising her two cubs in one of the harshest and most unforgiving environments on the planet. Featuring stunning, never-before-seen imagery, the film navigates China's vast terrain—from the frigid mountains to the heart of the bamboo forest—on the wings of red-crowned cranes, seamlessly tying the extraordinary tales together. "Born in China" opens in theaters everywhere on April 21, 2017.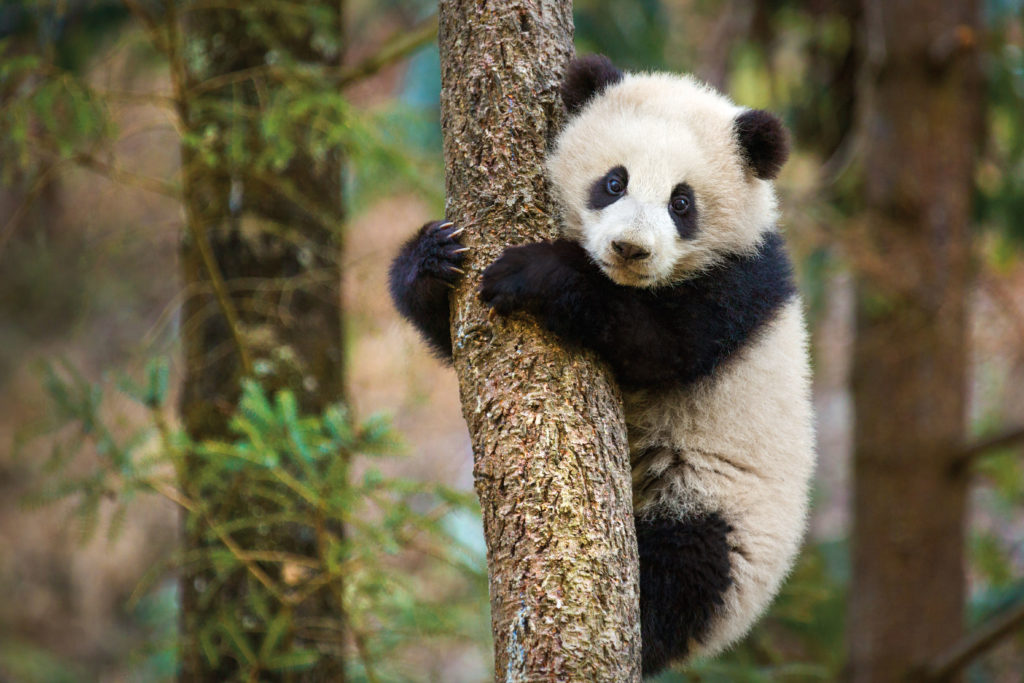 Watch the "Born in China" trailer:
And then read Finding Debra's
Born in China review
!