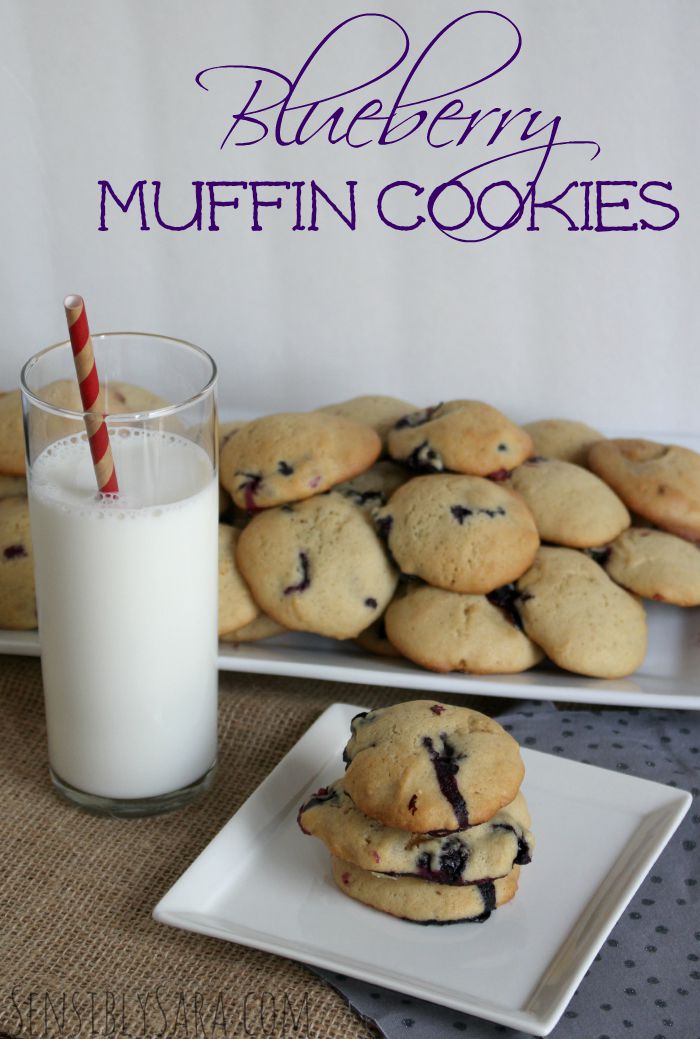 One day I was scrolling through Instagram and saw a bird's eye picture of blueberry muffins. They looked just like cookies and I thought it might be a fun idea to make blueberry muffin cookies! Blueberry muffins are a favorite breakfast food around here, so certainly the cookie form would be a big hit.
I was right!  Everyone in my house thoroughly enjoyed the Blueberry muffin cookies.  They taste just like muffin tops and aren't overly sweet either.
Blueberry Muffin Cookies
Ingredients
½ cup butter
½ cup brown sugar
½ cup sugar
2 large eggs
½ cup sour cream
¼ cup heavy whipping cream
2 tsp vanilla
½ tsp salt
¾ tsp baking soda
2¼ cups flour
½ cup blueberries
Instructions
Preheat the oven to 375
Cream butter and sugars together.
Add eggs and mix until combined.
Add sour cream, heavy whipping cream, vanilla, salt, baking soda and flour.
Mix until smooth.
Fold in blueberries.
Bake for 12-15 minutes.
Serve and enjoy!!
I made these as blueberry muffin cookies but you could substitute just about anything in place of the blueberries. You could use chocolate chips, diced strawberries, poppy seeds (and add a lemon glaze!) or anything else!
…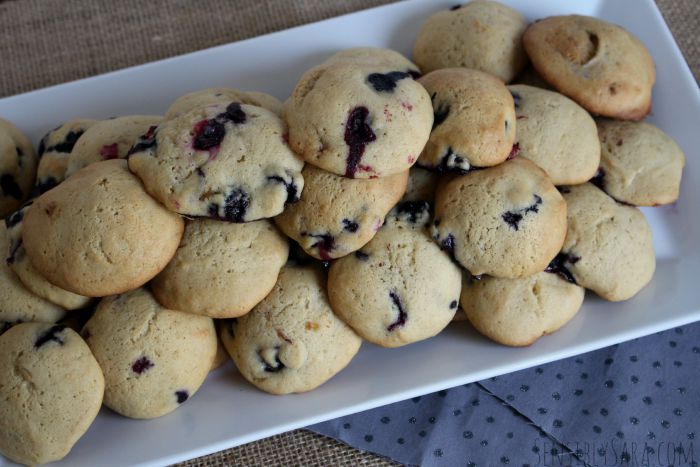 Would your family like Blueberry Muffin Cookies??