Sweet treats are my weakness.  Not only do I love to bake them but I also enjoy eating them!  Snacking on an entire tray of desserts isn't exactly great for the waistline, so I typically send most of my goodies to work with my husband.
I would like to say cupcakes are my favorite, but that's not entirely true.  I have entirely too many favorites to say that cupcakes make the number one spot.  I do, however, like that they are portion-controlled and that a fork isn't necessary!
While I am not particularly picky about the cupcake flavor, I am finicky about the frosting.  If I had to decide between buttercream or whipped frosting, I'd go with whipped.  Buttercream is just too rich for me.  But this marshmallow frosting is even better than whipped!
Marshmallow frosting is my new favorite – it's easy to make and goes with just about anything!
Marshmallow Frosting #Recipe
Ingredients
1 7oz jar Marshmallow Creme
1 stick butter (melted)
½ cup powdered sugar
1 teaspoon vanilla
Instructions
But Marshmallow Creme, vanilla, powdered sugar and melted butter in a mixing bowl.
Blend until smooth.
Add to a piping bag (or Ziploc) and frost!
ENJOY!
You could add extracts* or buy Strawberry Marshmallow Fluff* to change the flavor, if you wanted.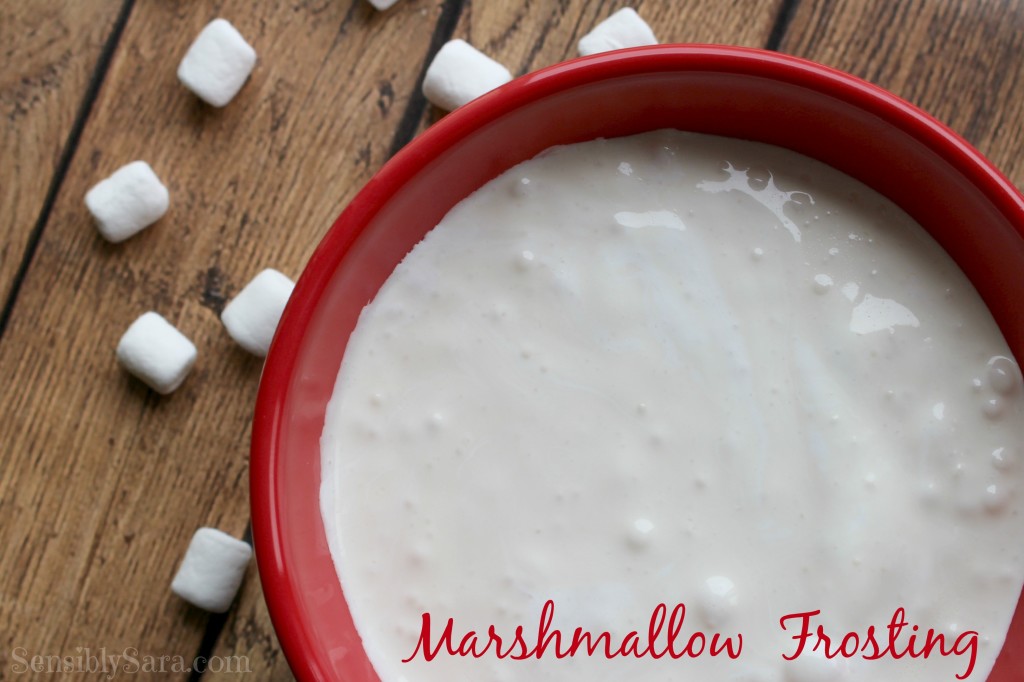 I'd love to hear what you'll use Marshmallow Frosting on!
*Full Disclosure: There may be affiliate links in this post.  Thanks for supporting SensiblySara!