While planning Becca's bridal shower I was browsing Pinterest for bridal shower ideas.  I came across an image of a cake made of towels and thought "BRILLIANT!"  I clicked on it and was taken to a page with JUST THE IMAGE.  I liked it so much that I decided to play with the idea and make my own Towel Cake!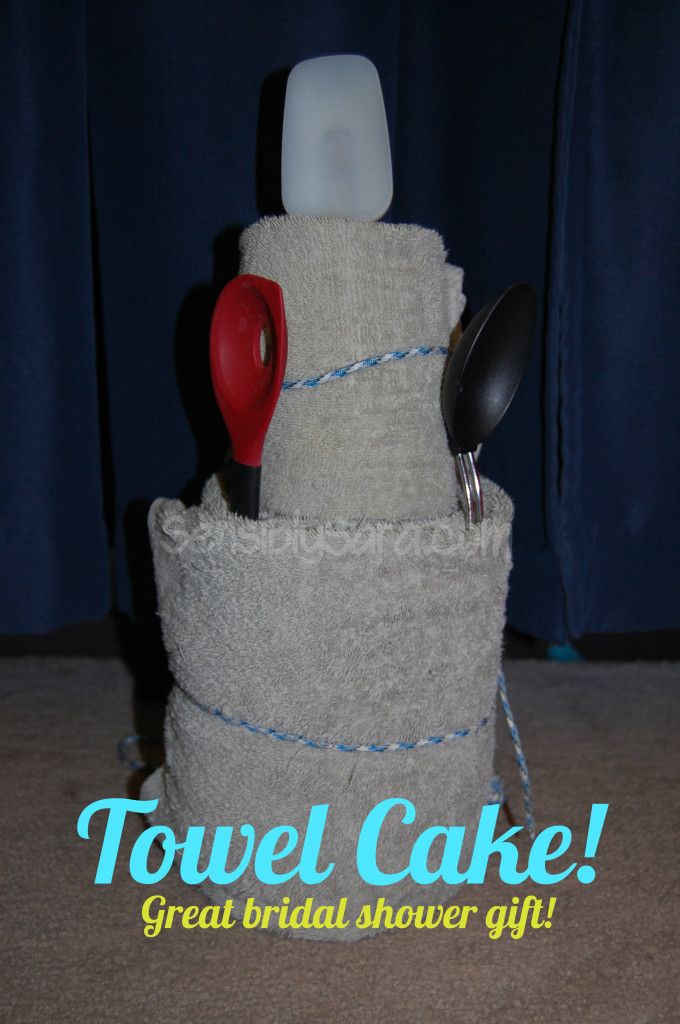 Here's what you'll need: 
2 bath towels
2 hand towels (I used kitchen towels because they were cheaper!)
Whatever you want to stick in your cake (I used kitchen utensils.)
Ribbon
2 safety pins (Optional)
Step 1: 
Fold the bath towels length-wise into thirds.  Lay the first towel out flat on the ground with the second towel on top of the last six inches or so.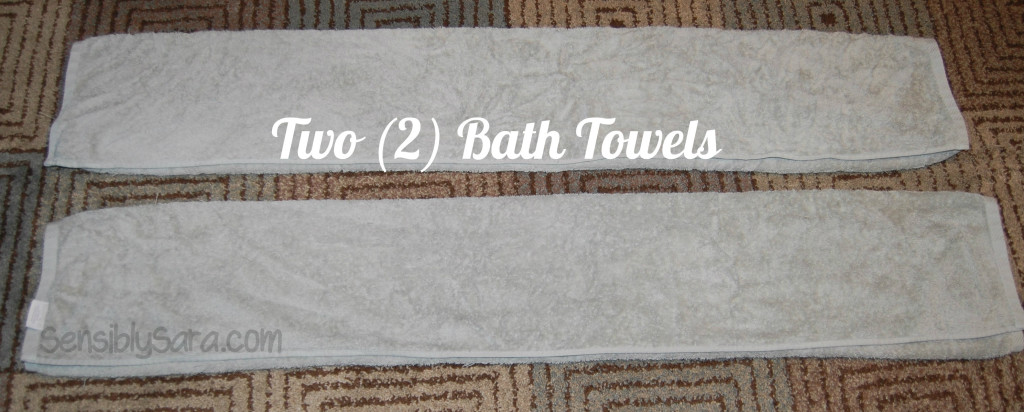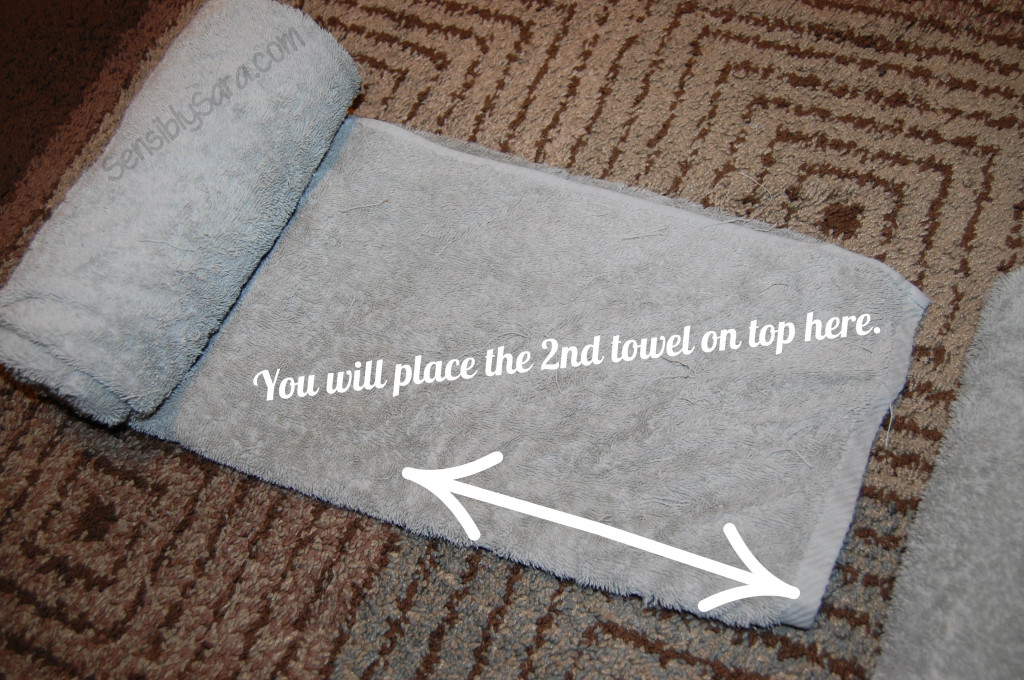 Step 2: 
Roll the towel(s) firmly.  Once you've reached the end, wrap with ribbon and tie a knot or bow.
If the towel edges don't want to lay flat, you can safety pin them down.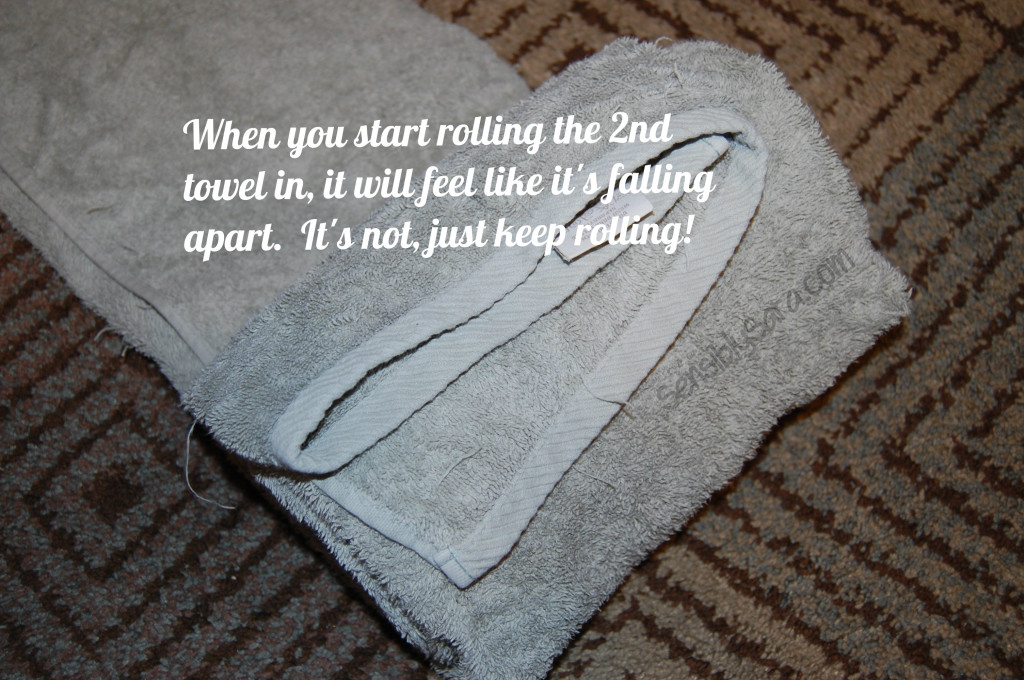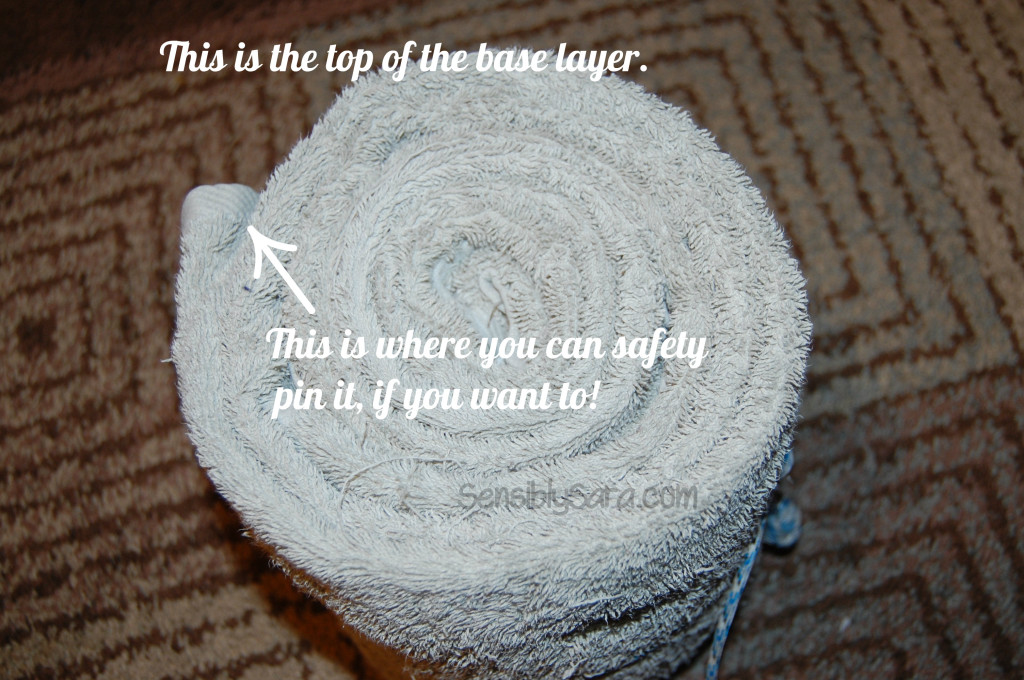 Step 3: 
Repeat Step 1 – but this time use the hand (or kitchen) towels.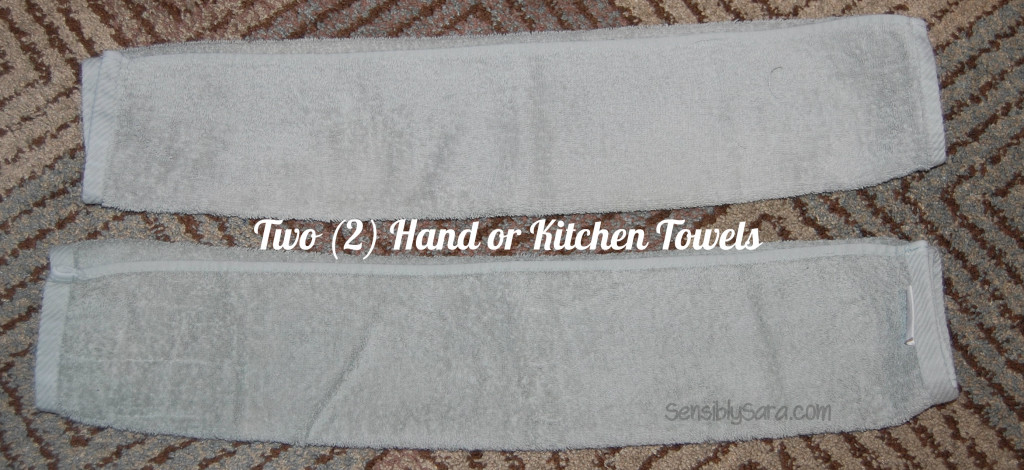 Step 4: 
Step 5: 
Set the hand (or kitchen) towel tier on top of the bath towel tier.
If you don't have a utensil with a long enough handle, you will want to safety pin the tiers together so they stay put.
Step 6: 
Stick your kitchen utensils between the folds of the towels.
If you have items that don't have handles, you can tie them on.
Ta-daaa!!!  It's done, great job!  What do you think?!
**Full Disclosure:  This post was inspired by something I saw on Pinterest.  I didn't receive anything in exchange for this post.  I made this "cake" out of towels and utensils already in my home.  You can find the Towel Cake I gave my sister HERE.