**Full Disclosure: This post contains affiliate links. If you make a purchase, I get a teeny-tiny percentage at no cost to you.
My boys have been out of school for summer since Thursday. They haven't complained of boredom yet but I know it's coming and I want to be prepared! This Golf Tee Top tutorial is just the thing. The craft will provide something for the kids to make and then hours of fun playing with the tops.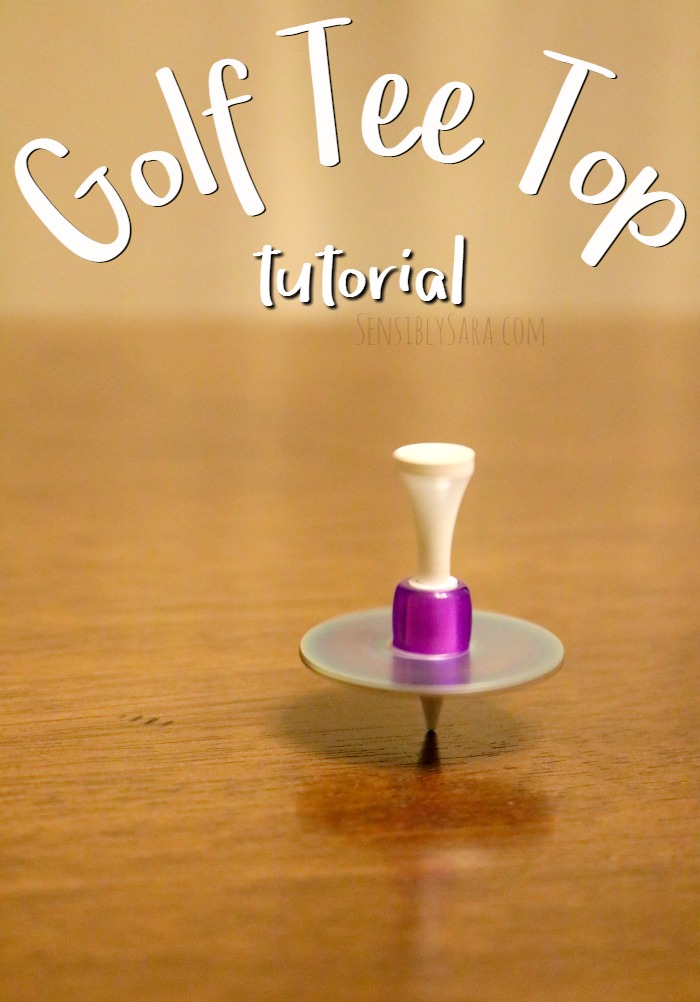 How to Make a Golf Tee Top –
Supplies:
Directions:
Cut 2 line widths off the index card.

Wrap the index card around a golf tee.

Slide a bead over the wrapped index card. (If the paper is too thick, unroll about 1/2 an inch and cut it off. Continue until the bead fits over the paper.)

Slide the washer onto the golf tee so it sits on the bead about 3/4 of way down the tee.

While spinning the tee, apply a generous amount of tacky glue.

Make sure the washer is as even as possible.

Dry completely – at least 6 hours – before using. (If the glue is not dry, the top will break apart as it spins.)
Enjoy your new toy!
NOTE: I tried making several golf tee tops with a variety of different glues. E-6000 was far too sticky and made a giant mess, Elmer's Glue didn't hold well enough and hot glue burned me so I can only imaging what it would do to kids. While Tacky Glue takes quite awhile to dry, it's the best for this craft.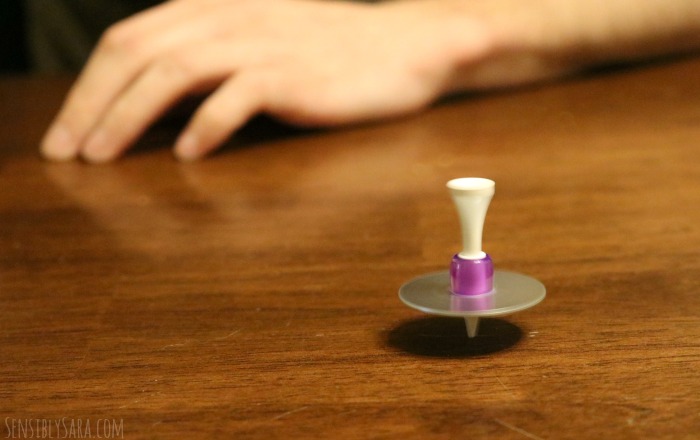 This craft is pretty simple for adults but kids will likely need assistance. They'll probably have difficulty wrapping the paper around the tee and balancing the washer on the bead.
If desired, kids can use permanent marker to decorate the washer before gluing it on.
How do you cure summer boredom?