I started this post nearly three months ago – and I couldn't bring myself to publish it.  My fear was mostly that a picture of my fat-self would be out for the world to see.  But, the only difference between this post and any other post with a photo of me is that this one has a weight with it.  So, here it is …
My sister, Becca, is getting married in February 2013!  … And I am in her wedding party.  That alone was motivation enough to get me moving.
When I started taking thyroid medication, I lost about 5 pounds.  But that dosage wasn't working like I needed it to, so my doctor and I have increased it.  Since that increase, I have gained 7 pounds.  I feel like I feed my family pretty well (with the exception of cookies – they are our weakness!!).
Anyway, Becca's upcoming nuptials are my motivation to drop some weight.  In all, I'd like to lose about 100 pounds.  That would put me where I was when hubs and I got married.  I know that I won't be down that much by February, but that's my end goal.  If I could be down 30 pounds before February, I'd be thrilled!
What will I do to incorporate more exercise into my routine?  My church is offering a 5k discipleship class, which I have joined.  I started out doing the Jillian Michaels for Beginners DVD.  I am now walking 3-4 miles 2-3 days a week
Also, I plan on using you all to keep me in line!  I have been posting my mileage on facebook to keep me focused.
So, here it is … my "before" picture (taken 8.6.12).  Weight: 227.2 lbs.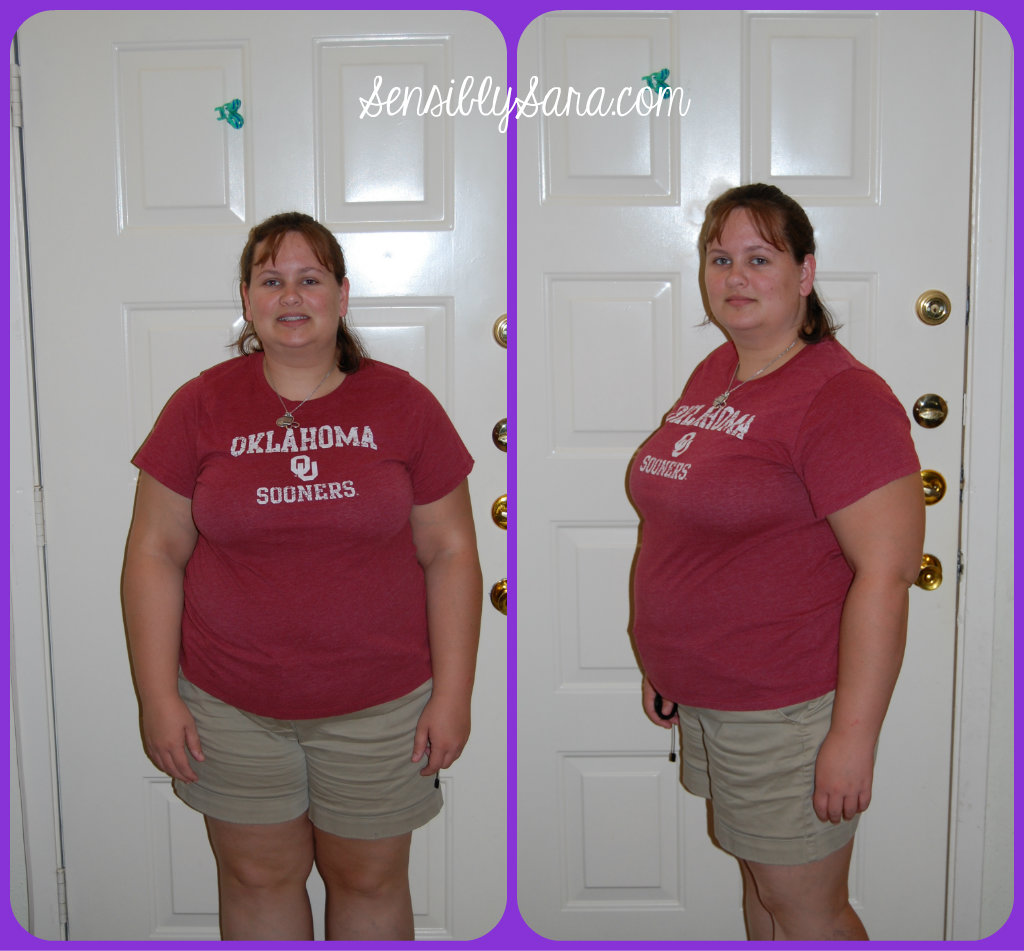 Do you have a favorite exercise?
WISH ME LUCK!!
**Full Disclosure:  I was not compensated or given anything for this post.  It's just me sharing my life with you.