**Full Disclosure: I test-drove the 2018 Chevy Equinox for review purposes.  No compensation was received & all opinions are my own.
So, here's the thing. My life is really not all that exciting or glamorous. During the week, I spend a lot of time at home and even more time at Colin's school. Weekends are crazy and chaotic – especially when there's something planned for every weekend during the month. November was one of those months for us. We celebrated Colin's birthday, attended San Antonio Zoo Lights, previewed COCO and took family Christmas photos. There's a reason I have a shirt that reads 'Chaos Coordinator'! Most days I feel like there isn't much time to sit down and relax. However, from November 15 – 22, I got to drive the Chevy Equinox instead of my everyday car and that was a nice change of pace.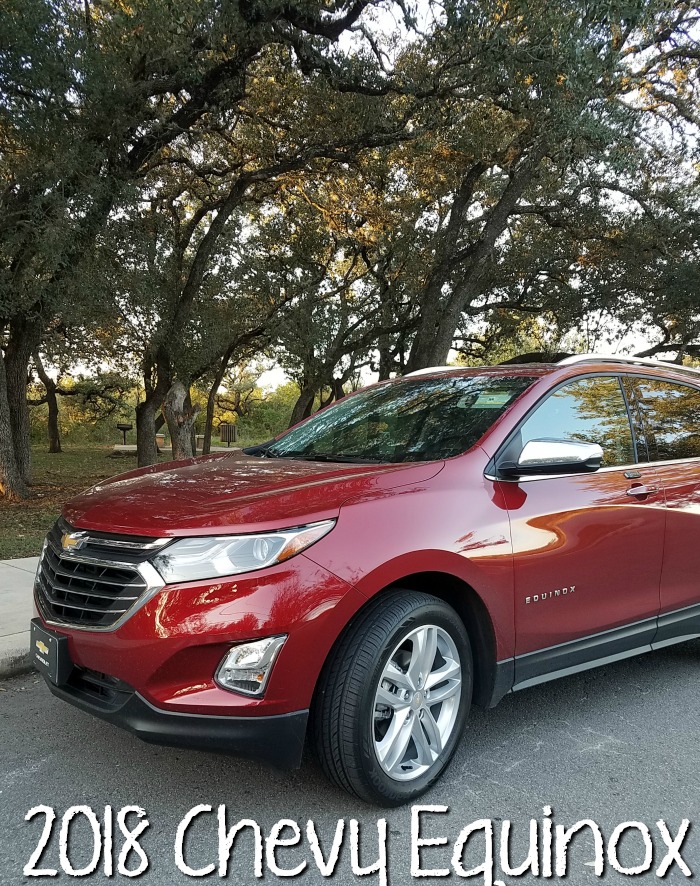 Colin knew the Equinox was being dropped off that Thursday and he was so excited! To be honest, so was I. Driving new vehicles puts a pep in my step!
I took Colin to school and then shopped for Blessings in a Backpack. When the Equinox was delivered, I transferred all the food from my car to the spacious backend of the Chevy. Side by side, the Equinox doesn't seem that much larger than our Ford Escape but I could tell a huge difference as I moved boxes of food from one SUV to the other.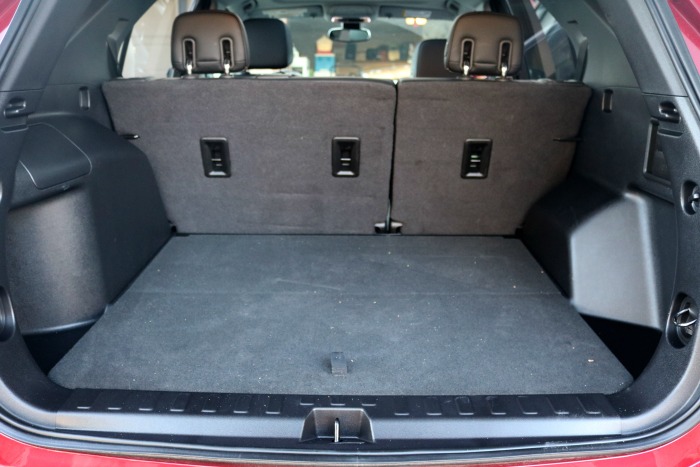 Over the course of the week, my family piled into the Equinox so we could go have fun! The boys had more than enough room to spread out, which helped to keep them from annoying one another, but could both enjoy the view from the panoramic sunroof.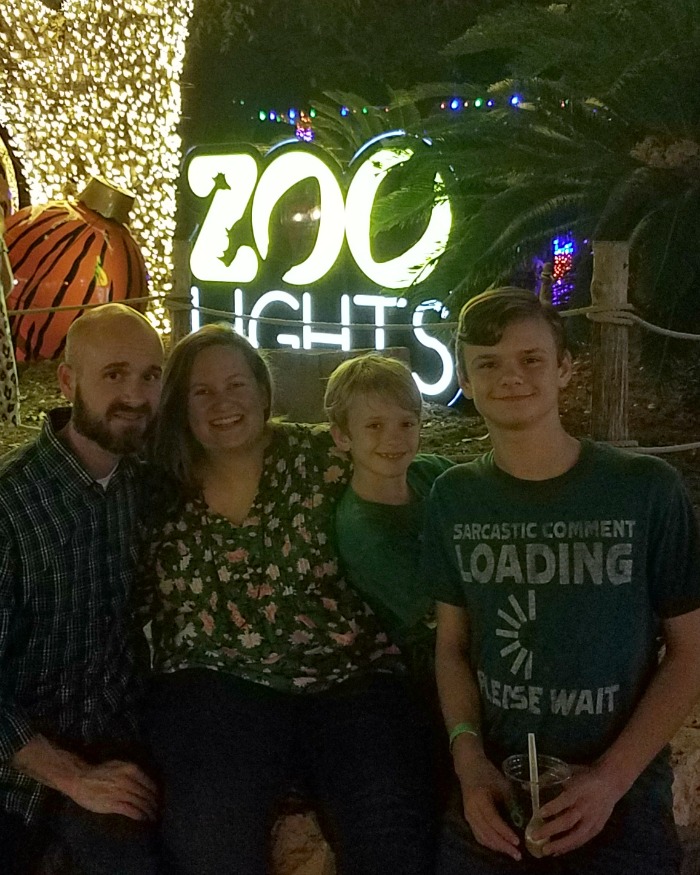 In just a few short days, I fell in love with the 2018 Chevy Equinox! I loved that I could unlock the car with just the push of a button on any of the four doors (not just the driver's door), I loved that the cup holder/arm rest in the back seat held itself up, I loved the 360° camera, and even though I didn't use it, I loved the back seat reminder and the Teen Driver Information!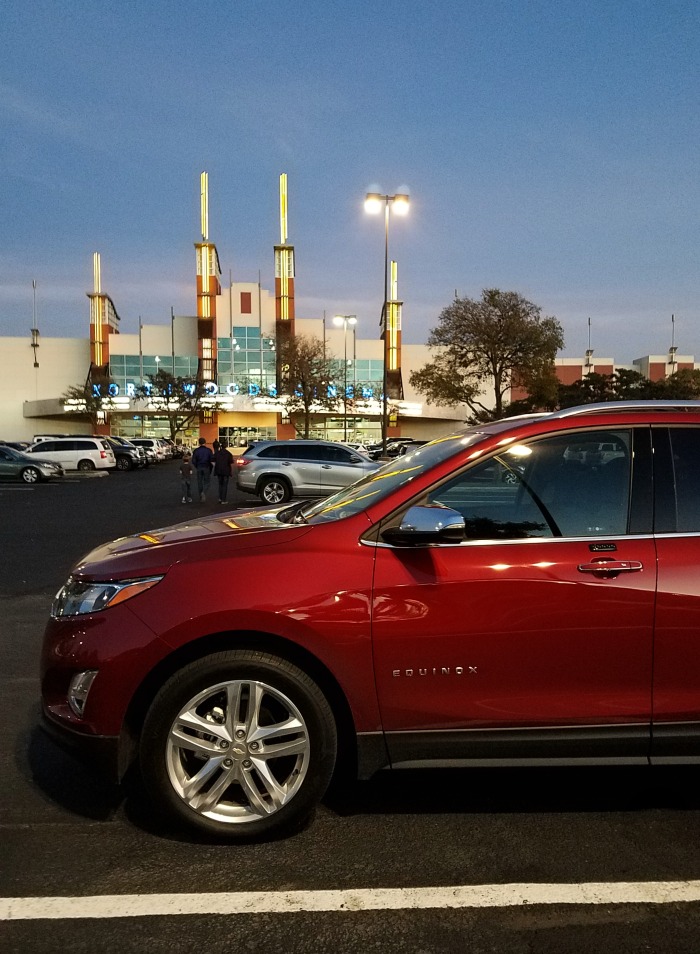 2018 Equinox Tech & Safety Features – 
4G LTE Wi-Fi availability
This feature allows you to stay connected on the road, Skype or video chat, stay on top of work if needed, and stream movies, etc. from the road. Can connect 7 devices at once- that means your family will be entertained and can download movies, TV shows or books to your device on the road without using any data!
OnStar offers Turn-by-Turn Directions with the touch of a button and simply telling an Advisor where you want to go. Directions can also be sent to your in-vehicle navigation system by asking the Advisor to download directions to your vehicle. OnStar AtYourService is a new way to discover value in the places you go, providing you with better ways to eat, shop, and play. AtYourService connects drivers with retailers and merchants on their drive, providing information, convenience and money-saving values tied to their specific destinations. When you're not driving, get valuable offers delivered directly to your myChevrolet app or through an Advisor with a simple press of the blue OnStar button.
Apple CarPlay/ Android Auto
Apple CarPlay takes the iPhone features you'd want to access while driving and puts them on the vehicle's display- so you can make calls, send/ receive messages and listen to your favorite playlists right from the touchscreen or by voice via Siri. Android Auto is built around Google Maps giving you the ability to talk to Google and use several different apps straight from your cars display screen.
360 Surround Vision Camera
Surround Vision, a technology that provides a literal look at the vehicle's perimeter. This available system uses strategically located cameras on all sides of the vehicle to provide a 360-degree bird's-eye view of the vehicle, helping drivers quickly view the surrounding area at a glance.
The myChevrolet app turns your mobile device into a command center for your vehicle. This app allows you to start/stop your engine and lock/unlock your doors from your smart phone. You can even send destinations to your available navigation system, view diagnostic information, customize Wi-Fi settings and set parking reminders from virtually anywhere.
When a second-row door is opened and closed during or just before a trip, this feature reminds you to check the back seats with five audible chimes and a message in the driver information center.
What do you think you'd like best about the Chevy Equinox?