It's the time of year for fun holiday parties and plenty of them. I don't know about you, but I struggle with hostess gifts! I wonder if the hostess will like the present, if it'll be used or just tossed in the garbage. However, I think it's a good idea to have hostess gifts on-hand and ready to go. Then I discovered Wente Wine and made decorated wine glasses – they are sure to be a hit!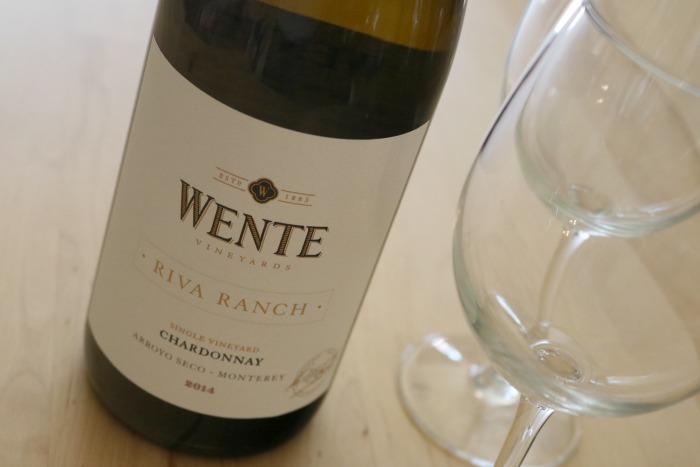 About Wente Wine:

Wente Vineyards is the oldest continuously-operated, family-owned winery in the country. The wines are 100% estate grown and sustainably farmed in the Livermore Valley, San Francisco Bay and Arroyo Seco, Monterey appellations. The winery is owned and managed by the fourth and fifth generations of the Wente family, who is recognized for their influence in making Chardonnay the best-selling varietal in the country, based on numerous accomplishments over the past 130 years.
Decorated Wine Glasses –
Supplies:
Wine glasses
Sticky vinyl
Decorative punches (or a cutting machine)
Directions:
Wash and dry the wine glasses.
Punch/cut out vinyl stickers.

Apply to wine glasses.

Allow to sit for 24 hours to really set against the glass.
Use as desired.
NOTE: These wine glasses should be hand-washed only.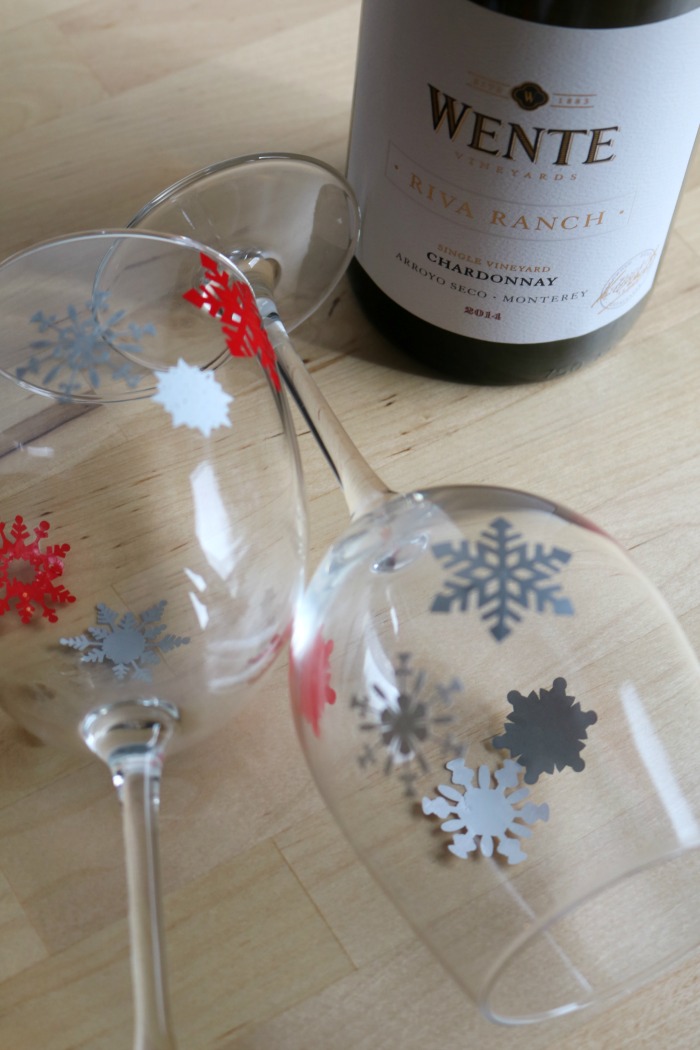 Decorated wine glasses are incredibly simple to make. If you use a punch, it'll take 10 minutes or less. It'll take a bit longer with a cutting machine but don't let that scare you off.
Give a couple of decorated wine glasses and some Wente Wine in a nicely arranged package to your next party hostess. I'm sure they'll thank you.
Visit Wente Vineyards to learn more about their wine selection and where to stock up for the holidays!