**Full Disclosure: I was invited to a complimentary class at Orangetheory Fitness and was compensated for this post. All opinions are my own.
Before I got pregnant, I was very comfortable in my skin. I was happy with my jean size and didn't mind when I caught a glimpse of myself in the mirror. It never occurred to me that not losing the baby weight after kids was a possibility. I got pregnant not long after Larry and I got married and after James was born, the weight didn't come off like it was 'supposed to' and I was not even a little bit motivated to get it off. Four years later Colin came along, the weight stayed on and I only thought about trying to get it off. To be completely honest, I was content to eat junk and not exercise or focus (even a little bit) on the nutrition aspect of things!
Now that my boys are older, it's time to put a little more emphasis back on myself. For several years, I've walked with a friend at least once a week and those 4 miles are amazing. It's nice to hit the trail and exercise while talking to someone who knows my struggles. However, when I walk by a mirror a see myself, I think, 'UGH, I'm so ugly.' And it's not that I really think I'm ugly. It's more that I'm just not happy with my weight or jean size. For probably over a year now, I've been wanting to lose about 75 pounds but I haven't had the desire to put in the effort necessary to actually make it happen.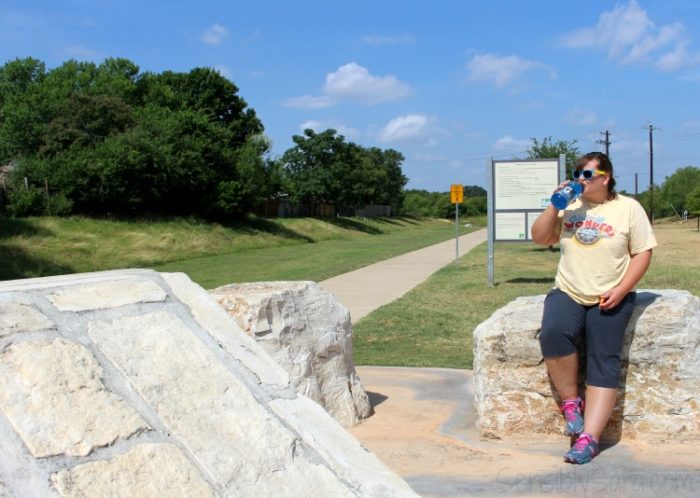 For whatever reason, my mindset is changing. I think I'm ready to get rid of all this extra weight and feel good about myself again. And for that reason alone, I got up at 7 a.m. on a Saturday and drove to Orangetheory Fitness in New Braunfels. When I rolled out of bed, I groaned about how I'd much rather spend the next hour sleeping but I put on my workout clothes and drove to the fitness facility. I had my doubts about making it out of there alive! But I did and it was the best workout I've ever had. Orangetheory Fitness made me feel pretty good about being there – I didn't feel out of place or judged. There were (mostly) women and men of all ages in the class.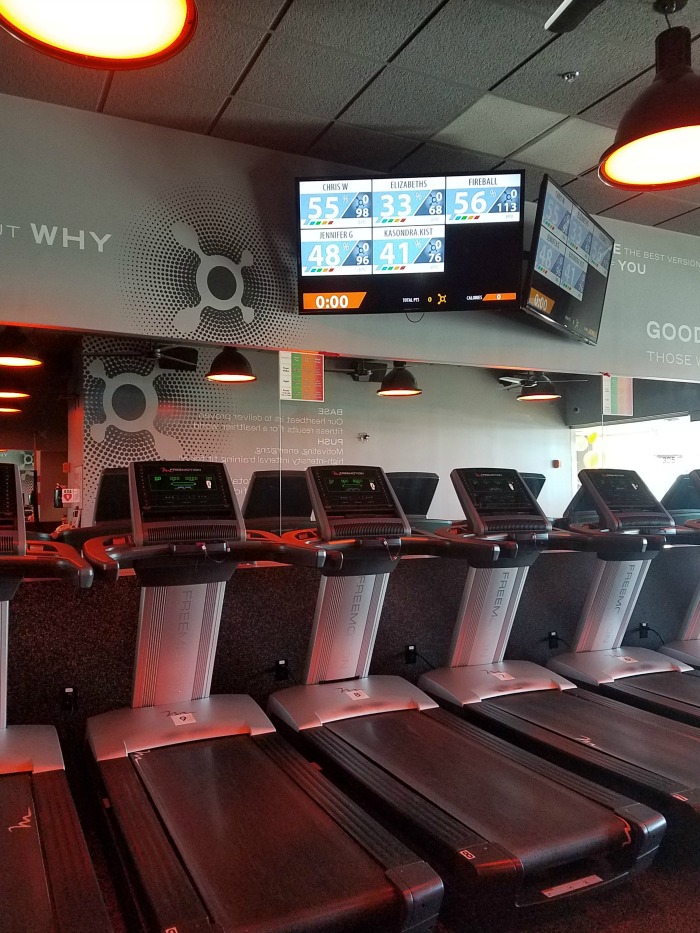 If it's your first time, you'll check in, fill out some paperwork about yourself & your goals and get fitted with a tracking band. Before the class starts, you'll have a newbie-on-instructor session about how to use each piece of equipment. When it's time for your 60-minute session, you'll head in with the rest of the class and get started. Each session is different and never boring. I liked that I could see real-time data about my workout on the monitor. I think it gave me the drive to want to do each circuit.
About Orangetheory Fitness – 

Orangetheory Fitness is a one-of-a-kind, group personal training workout. The result is more energy, visible toning, and extra calorie burn for up to 36 hours. 

Orangetheory's heart rate monitored training is designed to maintain a target zone that stimulates metabolism and increases energy. We call it the afterburn. Our members burn an estimated 500 to 1,000 calories in 60 minutes.** And keep burning calories for up to 36 hours. *

*Including the afterburn. Individual results may vary.
**Based on intensity level, participants can burn an expected average of 15-20% more calories above their standard resting calorie burn.
I wish I could have stayed on the rowing machine for the entire hour but that wasn't an option. Instead, I spent some time on the rowing machine, then the treadmill, and last the free weights. At about 45 minutes in, I almost gave up but I knew I shouldn't. I went in to exercise and that's what I was going to do. When the hour was over, I was so glad I got up at 7 a.m. I felt invigorated and ready to face the day!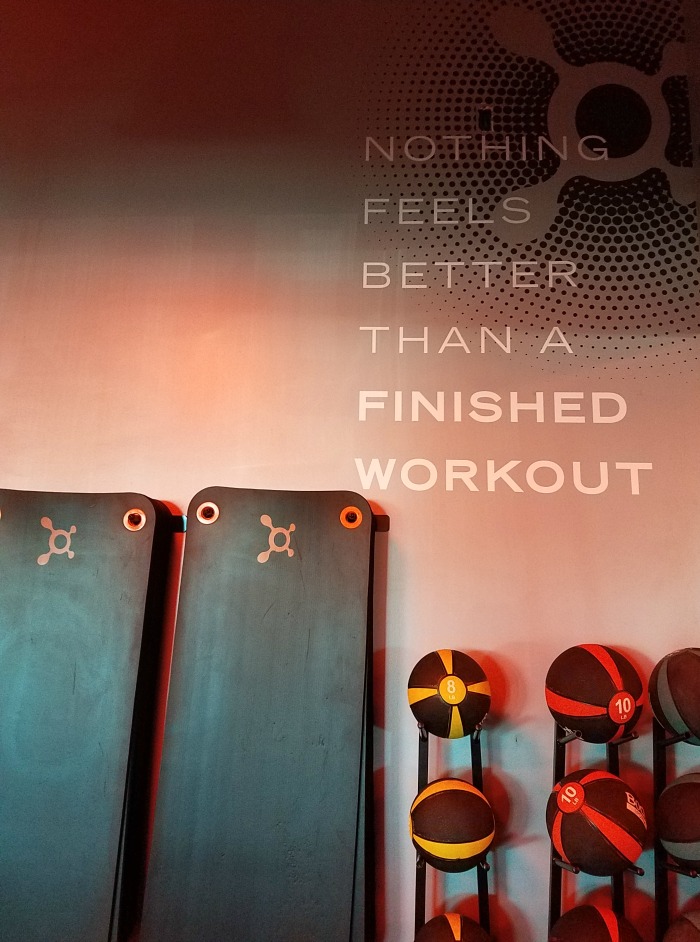 During my time at Orangetheory Fitness in New Braunfels, I had FUN, burned nearly 600 calories and earned 36 splat points. (Splat points indicate minutes spent in the orange and red zones. Aim for at least 12 splat points per class.) The instructor told me that in order to get the most of my OTF workouts, I should start on the rowing machine, then move to free weights, and then finish with the treadmill. She also suggested that I commit to exercising with them 2 – 3 days a week. I need to learn more about the cost (as it's not listed on their website) before I decide to fully dedicate to that, though.
The first 1-hour workout at Orangetheory Fitness in New Braunfels is FREE!
Give it a try and have a happy new rear!